"I'm not sure I want to go," I wailed when a show at the Fringe Festival was touted as the venue for a Friday date night a few years back.
"Isn't it a bit seedy? Rompy burlesque, dodgy comedians and all that. Ugh it kind of makes me cringe in my seat, I'd rather spend money on doing something else instead, how about Cirque du Soleil?"
Now you're thinking that I'm a boring old fart, but look I have been around the tracks a few times. Okay, call me a prude if you like 😉 but that's what I was thinking back-in-the-day before I knew better.
Anyway, little did I know what the full-on Fringe Festival in Perth would offer, and as a way of ageing fabulously I'm all for diversification of routine and a little stretching of the mind.
Which means that this year (having experienced some fabulous shows and acts over the last three festivals) I'm really excited about what's on offer, and variety, they say, is the spice of life – and I'm sure it helps keep us youthful 😉
If you want to skip down to the tips about Ageing Fabulously in a Mindful Way, scroll on down to the end of this post now. Otherwise you might like to hear a little about the Fringe Fest in Perth …
Fringe World Perth
There are 31 days of Perthect entertainment starting tonight, 170 fringe venues and 17 pop-up venues. Fringe World in Perth is now recognised as the third largest fringe festival in the world. I was chatting to one of the production peeps the other night who told me that many of the artists and acts follow the Fringe circuit around the world, so when Fringe comes to a city near you, you might be seeing some of the same acts as us 😉
To get back to perfect Perth … There are shows in different venues all around the city as well as at pop-up venues in the outlying suburbs and it's a time when the city comes alive – with Northbridge being the spiritual heart.
As for the cringe factor – well you can choose. Each show has a Fringe UV Rating from Mild (a great way to introduce Fringe to a friend or family member) to the ones I might choose to avoid, or not – Hot and Very Hot (these shows can be dark and edgy, possibly sexy, and the sort of entertainment you're unlikely to find anywhere else but at Fringe).
So the other night I was invited by the lovely Tracey (that's her and colleague Blake in the middle photo above) to a media preview at a pop up venue at The Parrott House in Maylands where we were treated to a guest appearance from Cathrine Summers performing numbers from her debut show A Summer's Night in Paris along with two glitzy show girls.
A sort of Industrial Cabaret Lounge had been set up in an empty warehouse on Sussex Street. It was all gorgeous red velvet drapes, glitzy interior, gold fringes and hi-tech lighting.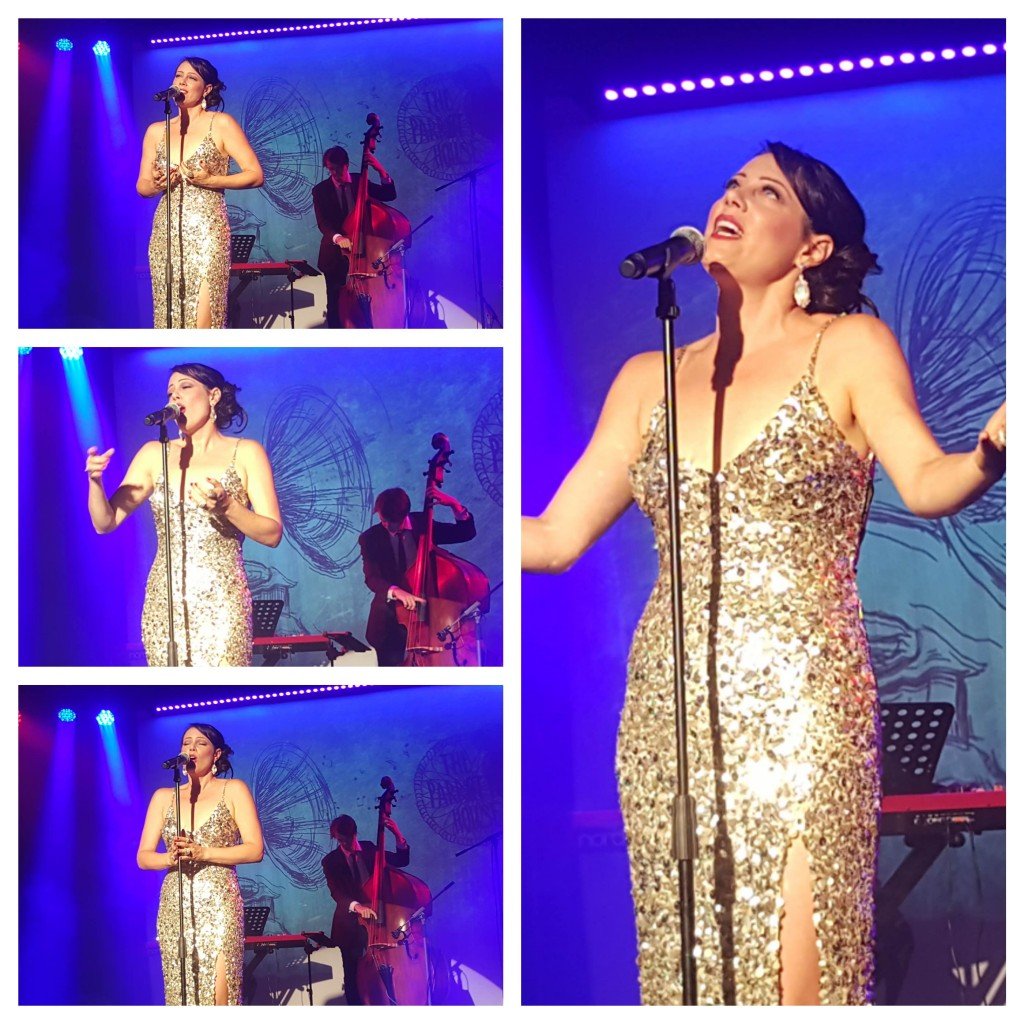 One hundred vintage seats had been salvaged from the old Regal Theatre to form the main part of the auditorium with cabaret style seating behind. The Foyer and outdoor courtyard area had an industrial French garden vibe with hanging vines and white furniture where we enjoyed a glass of Champagne bite to eat from the Margaret River Gourmet Burger food truck.
It was such a brilliant evening and has got me excited about the rest of the Fringe Festival.
So enthusiastic in fact that I might even give one of those Very Hot Fringe Rated shows a go – who knows?
How to Age Fabulously – Mind over Matter
You know what I'm going to say here already don't you? But sometimes we need a little nudge to keep at it … so to Stay Fabulous (like you are) as you get older don't forget to pay attention not only to your body but your mind …
Visit and watch things you might not always have on your immediate radar because research has proved that staying curious and involved helps prevent some forms of dementia. So bring on Fringe I say!
Get out and about to the cinema, or the theatre if you can. Get to a festival why not?
If you can't go to plays or similar, then commit to learning something and maybe do a course, or read something different, write, get out a crossword book or do magazine word puzzles.
Stay social engaged doing things that stimulate not only your mind, but also your body.
Keep working, at something, or volunteer.
Join clubs – whether they be active or inactive.
And my best one: TRAVEL if you can!
What tips do you have for staying Fabulous after 50?