Fashion & Lifestyle for Women Over 50
You're not old and you don't want to look or feel it. Hello fellow fashionista over 50! I get you!
We know that 50 is the new 30, but we also know that looking good as a woman over 50 isn't always easy. That's why I created Lifestyle Fifty – to help women over 50 find their style and stay stylish no matter what life throws at them.
I've always loved clothes, right back to the days when I'd dress up my Barbie and Tressie dolls in the latest fashions. Fun Fashion Fact : When I was 5 years old made the mistake of putting my beautifully dressed Tressie doll in my hamster's cage so neither of them would be lonely – but my hamster, paying no attention to how fashionable she looked, chewed off her legs! I was mortified.
I saved up for my first fashion item – a pair of velvet bell-bottom trousers when I was 12 years old, and how I treasured them!
Now I'm over 60 (how did that happen?) but clothes are still a major part of my life. I don't think wanting to look good in what you wear has an age limit, and on Lifestyle Fifty I encourage everyone to buy what they love, and wear what they feel confident in.
I've been an accompanying spouse to my geologist husband, and lived in 11 different countries. Now we live in Australia. I've had the opportunity to travel, and also be exposed to different cultures, and different ways of dressing. I like to bring a certain amount of quirkiness along with sensibility to the fashion tips I share on Lifestyle Fifty, a blog I created in 2013.
On Lifestyle Fifty you'll find loads of fashion tips, along with travel inspiration and packing guides.
So come join us for some fashionable fun! Let's make this decade and the ones to come even better than the last one!
It all starts here…with Lifestyle Fifty!
Hi! I'm Jo Castro! Welcome to my blog!
Scroll on down to sign up for my (Not so frequent! Non spammy) Newsletter.
For over 10 years this blog has provided advice and inspiration on topics about fashion, style, and wellness as we age, to help readers improve both their sense of style and their confidence.
It's also provided travel tips and inspiration for adventures and vacations.
Whether you've lost your style mojo, or you need ideas to help you look younger and feel a little younger, you'll find appealing posts to help you live the good life as you age.
A friendly me-to-you voice, and cheerful everyday photos (not drawn from the Parisienne fashion runways) helps readers identify with women their own age who are dressing to look and feel great.
We look out for fashion brands that cater for older women seeking style and comfort, and present thoughtful recommendations for fashion items.
We love to travel and hope you enjoy our travel tips and recommendations.
Dig deep into Lifestyle Fifty and you'll find heaps of travel tips, packing guides, blogging advice and posts by other well-known women bloggers over 50 helping you build a purpose driven, adventurous, and fashionable lifestyle.
At heart Lifestyle Fifty is dedicated to women over 50 wanting to look good, feel good and have adventures as they get older.
Nurture your fashion sense, indulge in feel good healthy pleasures and enjoy all that's on offer at Lifestyle Fifty.
Feel Good, Look Good and Have Adventures!
We're Feisty, we're Funky and we're most likely Over Fifty. But do you know what? We are so Not invisible!
Fashion, Travel, Health and Beauty.
On Lifestyle Fifty you'll find posts about how to look stylish, have fun and do good too. It's all about being Remarkable as we get older and making sure we have adventures too.
Fashion Essentials for the Style You Crave!
We collaborate with fashion brands to introduce you to fashion essentials for the style you crave, and partner with travel companies that deliver outstanding experiences for mature age travellers.
Lifestyle Fifty has been acclaimed as one of the best lifestyle blogs on the planet 😉 and is one of the top lifestyle blogs in Australia and New Zealand.
Lifestyle Fifty, is a torchbearer for older women who want to embrace ageing fabulously and navigate getting older healthily, gracefully (and disgracefully) but always in style.
For Fun, Feisty, Funky Women
If that sounds a bit like you, then let's not lose touch – hop on the Lifestyle Fifty train and sign up for the Newsletter and receive regular email letters from me containing all the new posts, along with great ideas and inspirational thoughts that won't be posted on the blog.
If you're aiming for a healthy lifestyle and want to read blog posts full of style tips, healthy living tips and travel inspiration then Start Here
I'd love you to join me on Instagram and Facebook too.
Thank you for following Lifestyle Fifty!
Below you'll see some of the awards and mentions Lifestyle Fifty has been honoured to receive.
Lifestyle Fifty featured in the Top 70 Women Over 50 Blogs and Websites to Follow in 2021
On the RADIO – 6 PR World Cruising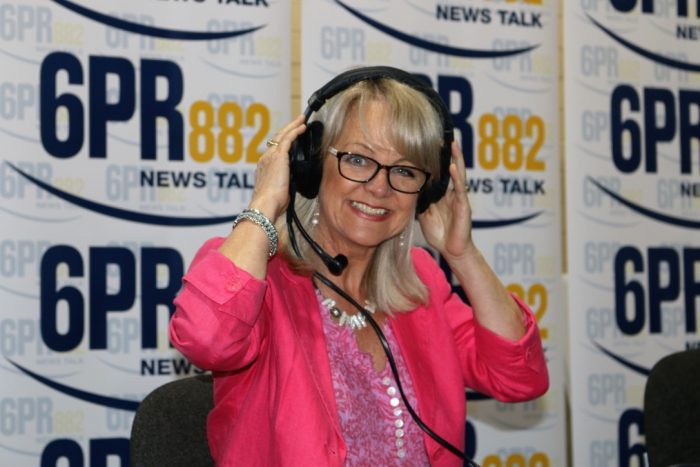 On the Radio – Panama Hats
Featured on Top Travel Blog Y Travel Blog
Lifestyle Fifty has been featured in many magazines – here's one of them 🙂