This post is brought to you by MSC Cruises.
We're in the deepest darkest midst of winter in Western Australia. Well, I shouldn't complain because it's hardly frosty but that doesn't mean that we don't wish to be somewhere else on a grey rainy day.
My son (who took the lovely photos in this post) and his fiancee have just returned from a Mediterranean cruise around the Greek Islands, and absolutely loved it. So of course it's got me champing at the bit to go on one and discover what all the Bruhaha is about, because several of my friends, Kathy Maris (Are you ready for a cruise holiday) I'm looking at you, have recently been cruising in different parts of the world too.
For many, the Mediterranean is synonymous with natural beauty, great food, friendly hospitality and a rich cultural history. So it comes as no surprise that the Mediterranean is one of the best cruise destinations in the world, perfect for both new and seasoned cruisers.
What's so great is the variety, you know … art and culture, surf and sand, or café hopping and boutique shopping … ooh la la!
Amanda Hennessy, Product Specialist at MSC Cruises,  is sharing her top tips with us today about how to get the best Mediterranean cruise deals in this stunning region. So if you're thinking of cruising, read on.
Cruise out of peak season
Everyone knows that the Mediterranean experiences hot summers with lots of sunshine. But spring, autumn and even winter are also mild in the Med, creating lots of opportunity for off-peak cruising, with benefits that go beyond just cost saving.
Cruising the Mediterranean in the low season will not only allow you to bag a great cruise deal, but you'll enjoy the fact that there are fewer crowds and less crowded attractions, while still being able to experience the relaxed and laid back European way of life.
Subscribe to Cruise Liner newsletters
Subscribing to e-mail alerts is a good way to receive the latest cruise deals direct to your inbox. For example, each Tuesday MSC Cruises send a Cruise of the Week sale to subscribers. Getting a regular newsletter is a great way to keep on top of money-saving deals, cruise ship sneak peeks and expert information about popular destinations.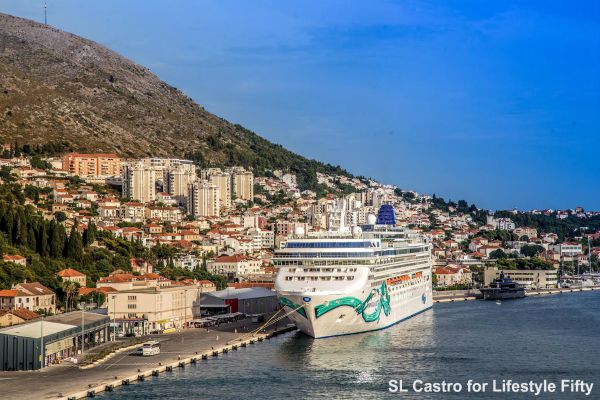 Sign up to a Cruise Loyalty Program
Members of Cruise Liner loyalty programmes are the first to hear about upcoming and current cruise deals, sometimes with exclusive pre-sale periods. Loyalty Club members can also gain access to discounts as well as a wide range of benefits. Once you are on board your chosen cruise you can also expect to look forward to other special offers and savings on a wide range of on-boardproducts and services.
Know about special fares
When researching your cruise holidays, it's always a good idea to research the types of fares available. Some Cruise Liners, like MSC Cruises offer special Senior Club fares with discounts of up to 20% for cruisers over 65 years. Similarly, the Young & Young fares offer discounts of up to 20% and are applicable for cruisers between 18 and 29 years.
Get in early, or bag a last-minute deal
As the saying goes, the early bird does indeed get the worm. Booking early is often rewarded through early bird cruise deals, and if the deal is good then you can be sure it won't be available for long. When people book early, ships fill up quickly which means that Cruise Liners no longer need to slash their prices to sell the remaining cabins.
On the other side, those who are booking closer to their departure date can often enjoy last minute cruise deals. The internet is a great source for last minute cruise deals to the Mediterranean, so if you are flexible with your dates and enjoy spur of the moment living then holding off for a great last minute deal could pay off.
Trying to figure out the best time of year to buy your cruise is like trying to predict the outcome of a sports match; all you can do is look around and try to make an educated guess. But if you follow these expert tips and try to be as flexible as possible you stand a strong chance of getting a great deal on your  next  Mediterranean Cruise.
Have you been on a cruise? Or would you like to book on one? Do tell where?