As we get older it's important to find the right walking shoes to keep us mobile. Finding the best walking shoes for elderly women is imperative if you are going to stay active.
Exercise is not only good for heart health, but it makes us feel better, improves agility and keeps us fit.
If you don't own comfortable exercise shoes, I bet you will put off exercising as you get older.
At the end of the day, you could say keeping fit all starts with a good shoe!
In this post I've searched to find some of the best type of shoes for walking, how to fit a walking shoe, and which shoes are best for some of the more common foot problems we might have already, or that might develop as we age.
Why Choosing the Right Shoe is Important
In this post I'm talking about the best walking shoes for elderly women. Now elderly means different things to different people as elderly is really just a euphemism for old age.
And on that topic, I've written more about what age is considered elderly in this post.
I'm 64, and while I don't actually consider myself elderly, I'm now considered a senior in Australia, and I think that now is probably a good time to start looking for the best, the most appropriate, and the most comfortable walking shoes for my age. I'm not a shoe expert, nor a podiatrist, but I LOVE shoes (ask my husband!)
Recently I've been interested in finding out about shoes which will take me comfortably into old age, as well as still looking reasonably trendy. Even if I'm considered elderly, I don't want to look like an old lady. Sorry, but true!
The thing is, elderly woman might find that their balance is not as good as it once was, and as we age we are more at risk from falls.
Health conditions and foot conditions change over the years and you might find that now you need to wear different shoes to those you used to choose when you were younger. I know that my feet have become bonier, and they don't take kindly anymore to having no wiggle room! So I'm aways on the look out for good cushioning and a wider fit.
Whether for walking, hiking and any kind of reasonably energetic exercise a good pair of shoes for an active lifestyle should slip on like a second skin, and still be comfortable at the end of the day.
Elderly people with developing, or long-term foot problems like plantar fasciitis, flat feet or arthritis, should not accept that any kind of shoe will do, because uncomfortable shoes do not go with the territory of keeping on your feet and active. There are often good shoe solutions if you look for them.
The important thing to remember is that not all shoes are the same, and some will retain their comfort, others will lose it more quickly.
For instance, memory foam might feel like good cushioning to begin with, but it won't last as long as a podiatrist designed shoe with a support footbed specifically made for those who stand on their feet for a long time, or for older people needing a good support shoe.
However, memory foam is often a good start and shouldn't be discounted altogether, because in the early life of the shoe you can feel as if you're walking on air!
Best Walking Shoes for Seniors
The best walking shoes for seniors are those that have a good grip on the ground, provide support, and are lightweight.
To find the best walking shoes for your feet look for online brands that specialize in active shoes. Look for descriptions that include words like orthopedic shoes, or suitable to wear with orthotics, contoured footbeds, shock absorbing soles, and do talk with your doctor or podiatrist about what he/she recommends.
How to Choose Walking Shoes When You're Over 50
Consider shoes recommended by medical experts or podiatrists.
Shoes with memory foam footbeds are also a good choice for older adults.
Consider shoes with contoured footbeds or shock absorbing soles.
A rubber sole is something to consider when buying a walking shoe.
Shoes with a velcro strap will be easier to put on than those with laces.
If you have orthotic inserts, make sure you choose shoes that have removable footbeds to make room for your own insoles.
Best walking shoes for arch support will probably be soft, supportive, lightweight and flexible.
If you have significant foot disfuntion, then see a specialist. They may prescribe orthopedic shoes for walking, or orthopedic insoles to help foot deformity or instability.
Shop-bought removable insoles are not custom made for individual foot problems but can provide more comfort. They can be bought separately, and are ideal for placing into closed-toe shoes.
Wooden clogs might be great for chefs, but may not be as suitable as flexible rubber soles for older feet.
Overall, the best walking shoes for seniors can best be found by looking at the features of the shoe, such as its weight, heel height, arch support, and cushioning.
"A good pair of walking shoes should fit comfortably with no hot spots or pressure areas, and an enjoyable amount of space to wriggle the toes. At the back of the shoe, the heel counter should lock nicely around the heel so that there is no slipping." Oliver Tate, Principal Podiatrist at Melbourne's Profeet Podiatry

News.com.au – How to pick the Perfect Pair
Best Walking Shoes for High Arches
If high arches are proving a challenge or causing you pain, then the best choice according to New York based podiatrist Dr Sutera in Footwear News will be those with built-in, well-padded and shock-absorbing insoles.
"High-arched feet are best treated with supportive, softer and more flexible, lightweight types of soles to accommodate the high arch," Dr. Sutera says. "Avoid rigid, stiff and thin flat shoes. The purpose of insoles and orthotics for those with high-arched feet is to accommodate, absorb shock and cushion."
Have a look at the Brooks running/walking shoes with soft cushioning.
Web MD suggests that you have custom made orthotics prescribed by a health professional, or consider athletic shoes.
"Look for shoes with a supportive midsole. Many athletic shoes are designed to provide arch support. They have a rigid stricture that allows the sole of the shoe to provide constant support for the whole foot. Soft insoles that mold to your foot shape and reach the top of your arch are also helpful."

Webmd.com
Best Walking Shoes for Travel
I've written previously about some of the (general) best travel shoes and how to choose them and the most stylish walking shoes for travel I've found.
But most shoes with a good grip on the ground that are flexible, have a lightweight design, and good underfoot cushioning, will help you get around easily while travelling or sightseeing.
You should be looking for quality shoes, while being able to walk in them for extended periods of time.
Have a look at some of the Allbirds styles that are lightweight and flexible and have breathable mesh uppers.
These planet friendly shoes crafted in New Zealand get good reviews. Allbirds say they are committed to replacing petroleum-based materials with natural ones, and use Merino wool with a bio-based water repelling shield, and no-slip natural rubber sole. Good for all weather conditions they come in a wide range of trendy colours, and are worth your consideration.
Walking shoes with good support should provide comfort and stability, which is important as it helps prevent falls, and you really do not want to trip over on vacation.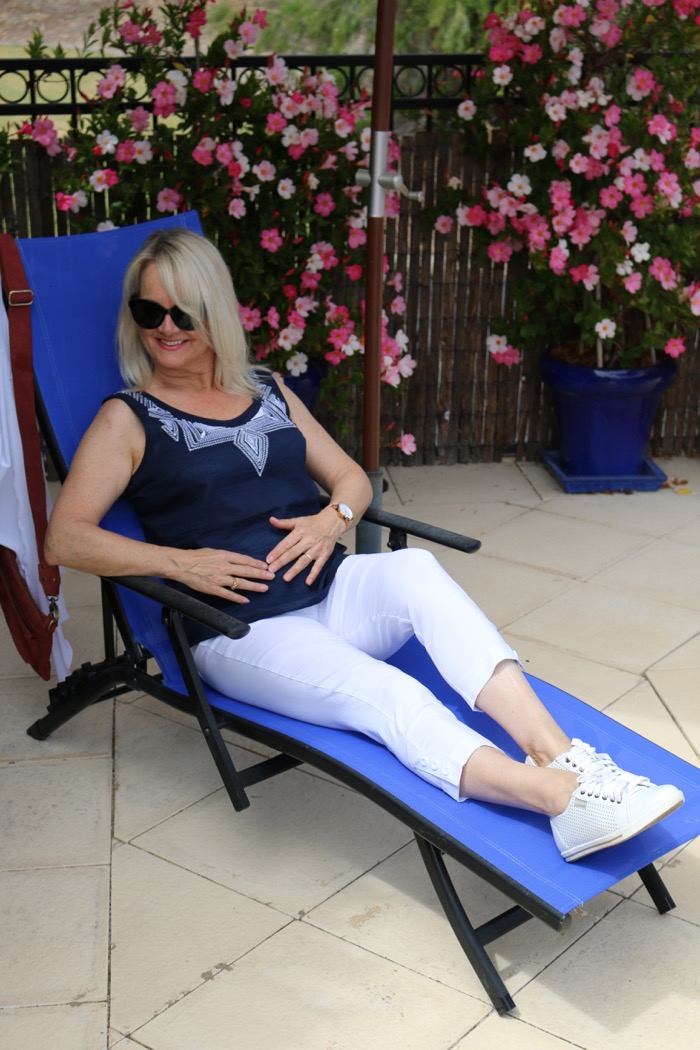 Of course you are probably also concerned with functionality too so that you don't pack too many shoes! The best women's casual shoes for travelling are those that look nice and will pair well with a variety of outfits.
They should be made out of materials that are comfortable to wear while also being durable enough to provide some level of protection from the ground. Examples include leather, fabric, and suede.
For the best rated walking shoes for seniors, shoes for women over 50 or the best walking shoes for 60 year old women, then keep reading …
Athletic Shoes and Sandals for Walking
We are talking about athletic shoes here, and we don't mean those suitable for long-jump – or javelin throwing! We mean shoes that will take you outside (or inside) for some athletic activity beyond watching the Tour de France on TV!
Athletic shoes, and good walking sandals come in all shapes and sizes.
Now, more than ever, it's important to make sure you find your perfect size, but also be aware of the different fits available.
The best shoes for elderly to prevent falls must fit well, and be easy to put on. Flip flops and slip on shoes can invite accidents as we get older, so be wary of this type of shoe if your balance is not so good these days.
Walking sandals designed for walking should have velcro straps which you can alter to give you a perfect custom fit.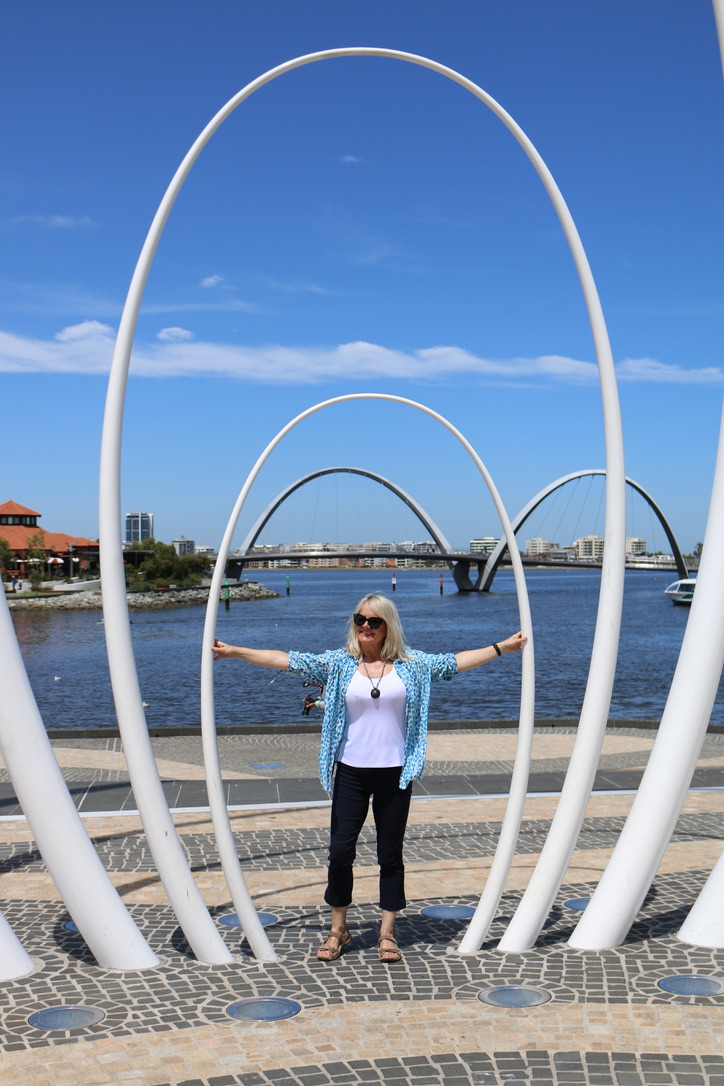 Athletic shoes such as sneakers and trainers may come in different widths as well, which is a good point for ageing feet.
Do check – does the shoe come in a standard fit, narrow fit, or a wide fit?
Depending on the shape of your feet one fit might be better than another. It's not worth trying to squish your feet into a narrow sneaker because you think it looks sleeker!
Choose the fit which hugs your foot and supports it, but which gives you wiggle room. You want room to move.
Look for shoes with a light and flexible sole for everyday wear.
Below is a selection of shoe brands that, according to both Lifestyle Fifty reader's suggestions in a recent poll and/or the brand descriptions about them, combine both comfort and style.
Here are some of the top picks on the market today:-
Have you Tried Clarks Shoes?
As a child my Mum always bought Clarks shoes for us to wear to school. They were considered a good, supportive shoe for young feet, and they are no different when it comes to old feet! I've bought many pairs of Clarks shoes over the years and they are a classic make that I'll continue to buy as I get older.
Really Comfortable Merrell Shoes and Boots
Merrell is a popular make of shoe for walking and everyday comfort. I've owned several pairs of Merrells from sandals to sneakers and always loved them. They are not too pricey, and I've found that they've lasted well.
"The best hiking boots ever made" – that's what Randy Merrell's American customers were saying in 1981. The U.S. publication 'Backpacker Magazine' named Merrell boots "the most comfortable and functional boots in North America."

Merrell
Why people like Birkenstock Shoes
German-crafted Birkenstocks have been around for ages. They used to have a 'hippy' image, but not any more.
Birkenstocks are simple to look at and comfortable to wear.
They're durable, and they mould to your feet over time.
Most styles have contoured footbeds with shock absorbing soles.
The orthopedic insole provides stability and cushioning.
They're available in a range of styles and materials including; suede, nubucks, non-leather uppers and high-grade leather.
Of course as mentioned previously, slip-on type shoes like the Birkenstock classic style, may not be the best solution for elderly women.
What's Great about FitFlops?
Fitflops are a popular brand for women wanting to buy comfortable shoes and offer a huge selection to choose from.
Women who buy Fitflops say they are comfy to wear all day long.
They were developed by a personal trainer with input from a biomechanical engineer.
They say they have a thick midsole.
Running Shoes Suitable for Walking
Not all running shoes are equal.
While the top running shoe brands often cater for professional and serious amateur runners (often at a high price) you might find that their more modestly priced shoes are suitable for both running and walking making them an ideal choice for everyday wear too.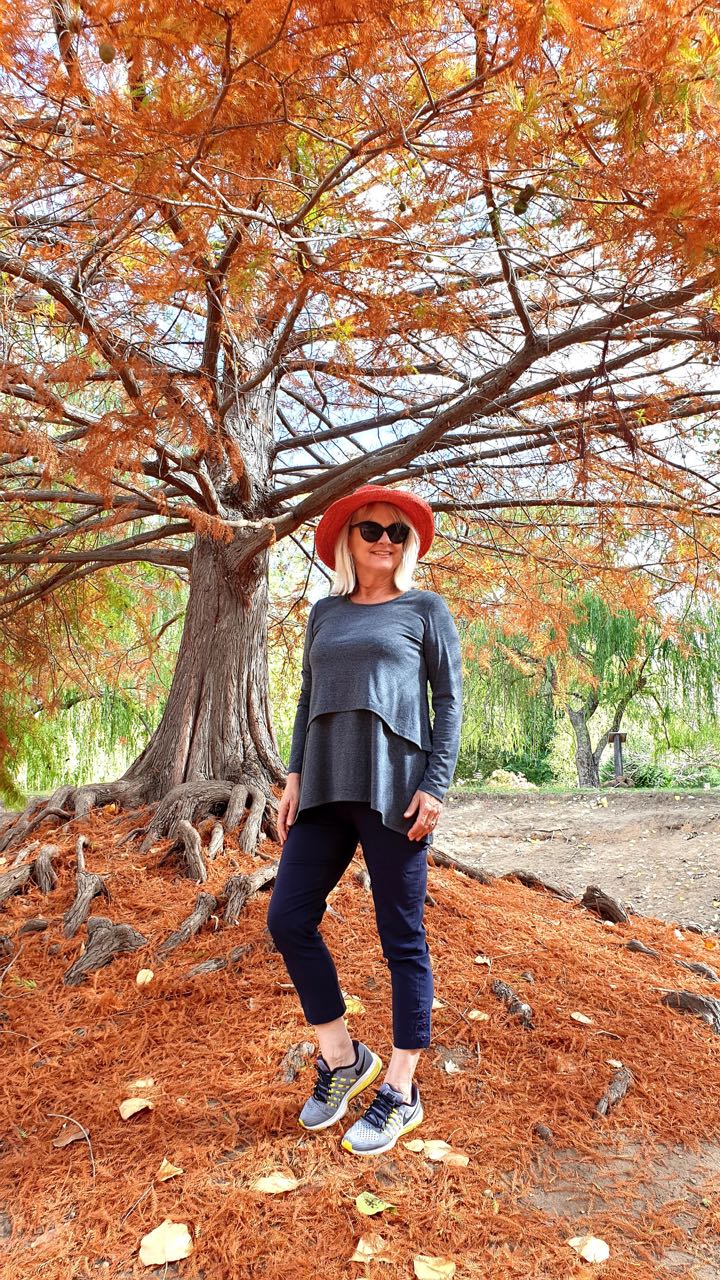 Technically a running shoe is made for running, however, its overall construction generally also works wonders if you are looking for a great walking shoe.
Advantages of running shoes include:-
They are probably well-made and lightweight.
They generally offer good support, and are cushioned underfoot.
They ought to eliminate wobble and offer a smooth ride whether you walk or run.
They might have fresh foam cushioning technology that helps keep your heels protected from repeated impact.
You might choose to use an orthotic insert in a running shoe for even more support. Orthotic insoles, are put into your shoe to help restore natural function to the feet
Just make sure that you don't use a running shoe for any kind of extended cross country walking. Running shoes are mostly made for tarmac and flat surface exercising, not for stony or uneven ground, or rambling excursions. If you are going on longer hikes, then choose correct hiking shoes or boots with better underfoot support.
Some running shoes are orthotic friendly including New Balance, Asics and Brooks. Some brands, like Nike, can offer shoes that are wider in the toe area – great for ageing feet.
Hiking Boots for Walking and Rambling
In a recent survey, How Many Shoes Should I Own, Lifestyle Fifty readers suggested the following brands as some of the ones they would chose for hiking, walking and rambling.
For everyday wear, and light walking around town, I've very much enjoyed my comfortable Homyped ankle boots.
Best Walking Shoes for Plantar Fasciitis
Plantar fasciitis is a common condition that causes pain in the heel and arch of the foot. It is caused by inflammation of the plantar fascia, which is a thick band of tissue that connects your heel bone to your toes.
Plantar fasciitis may go together with flat feet or overpronation.
The best shoes for plantar fasciitis are those with a good arch support and shock absorption. They should also have a flexible sole and be made from breathable materials.
Don't wear unsupportive shoes if you have plantar fasciitis. Always look for plush underfoot cushioning.
Brooks, Hoka, Skechers, FRANKiE4 and Asics are brands making shoes suitable for walking that you might consider if you suffer from this problem.
Best Walking Shoes for Wide Feet
Wide feet are not always a problem. There are many shoes that can comfortably accommodate wide feet and provide the necessary support.
The best walking shoes for wide feet are those that have a wide toe box and a roomy heel cup.
The right shoe should also have a flexible sole to provide comfort and support.
You could try some podiatrist recommended brands such as:
Brooks.
Asics.
New Balance.
Rockport.
Merrell.
Best Orthopaedic Walking Shoes
Orthopedic shoes are specially designed to help relieve pain. They should provide extra benefits when compared to general chain-store shoes, and support for your feet, ankles or legs.
Homyped shoes, for example, are made for different footwidths for extra comfort.
Orthopaedic shoes are carefully designed to help the foot move and function in the way that it is meant to. They are different to everyday footwear as they are specifically designed to provide medical benefits to keep your feet healthy, or to help them return to good health if needed.

Homyped
Best Walking Shoes For Support
When you're looking for support in a shoe, these are the things you should be looking out for in the descriptions.
Look for a contoured footbed that offers arch support.
A removable footbed is great, because then you can remove the factory made footbed, and in its place put your own orthotic support instead. Shoes worn with orthotic inserts can offer better support and cushioning.
Some people like to feel they're walking on clouds and prefer cushioning, while others like a firmer more responsive shoe.
Vionic walking shoes are podiatrist-designed made with comfort and arch support in mind. They offer othopedic footwear and orthotics.
Skechers Walking Shoes for Seniors
The best walking shoes for older ladies are often suitable for younger ladies too and are just really the best womens walking shoes full stop!
Just because we are older doesn't mean we have to dress frumpy and wear ugly shoes.
The best way to find out if a shoe is right for you is obvious – try it on, walk around in it, and if the shoe fits then get out and get active!
Try Skechers walking shoes here
The Skechers womens Go Walk Joy walking shoe includes the following benefits:-
lightweight, responsive 5Gen cushioning
Skechers Goga Max high-rebound insole for maximum comfort
Breathable mesh upper
Soft fabric lining
Or you might prefer the popular boat shoe which offers a more traditional, rather classy-look,
Crocs for Walking
Crocs have had a bad rap, and the younger generation will say, "Eeeeww!"
Just ask my daughter!
But they have come a long way since they were considered just a gardening clog.
I've written more about Crocs shoes and why I love them, Here.
Now you can find so many different styles and colours, and for the older generation they are just so comfortable, easy to wear and practical.
Some are designed for problem feet and foot pain, others are designed to be colourful and casual.
What I love about them is that they are light to wear, and they let the air circulate around my foot.
One word of warning though – some crocs are waterproof, but they are not always slip-proof. I've watched a friend take a tumble when walking on wet outside tiles. So do be careful and don't wear them when it's wet underfoot (except on grass or sand) or make sure they are of the slip-proof variety before you do.
Also be aware that 'fashion-crocs' might be less stable, less durable and have thinner soles.
Check out some fabulous Crocs styles here
Instead of walking barefoot on the beach, in the garden or just to hang the washing out I nearly always wear my walking crocs.
I find they help cushion my feet and help support the arches of my feet especially on hard flat surfaces.
However, they are not designed for hiking or walking long distances, athough perhaps the hiker clog above could be an exception. Do check first!
Try and choose Crocs that have a thick, well cushioned sole and a heel strap.
Best Walking Shoes for Winter
Winter is the time of year when we need to be extra careful about our health. We need to make sure that we are wearing the right clothes and waterproof shoes or boots.
The best choice when it comes to walking shoes for winter are those that have a good grip on ice and snow, as well as those that provide warmth and insulation.
Look for boots which have:
Thick rubber soles with good grip
Waterproof uppers
Try a winter walking boot such as Keen and choose a boot with leather uppers designed to last. and make sure it has a waterproof, breathable membrane that lets vapor out without letting water in.
You're looking for good foot support and durable waterproof protection that stands up to wet weather while giving good traction underfoot.
Best Walking Shoes for Summer
Summer is the time for getting out and about and being as active as possible.
For hikes, rambles and walking long distances you must have the right pair of shoes. You don't want to have blisters at the end of the walk, so to avoid foot pain it's best to make sure that you wear these kind of shoes in first.
Choose shoes or sandals specifically designed for summer, those that are either airy or ones that have some form of mesh to allow air to circulate better.
Some people love Converse sneakers. They are generally made of durable and washable canvas that is breathable. You will certainly look hip-hop and happening in a pair of Converse, whatever your age!
You might find that Taos sandals suit your walking plans. Look out for those with padded footbeds with arch and metatarsal support. This type of shoe is flexible and durable, and should have a rubber outsole too.
Best Walking Shoes for Heel Pain
You must wear shoes that fit properly, or those that have inserts to help take the pressure off.
Footwear plays a critical role in the management of Plantar Heel Pain, which is why our footwear with our Sole HeroTM Support Footbed is designed to help address some key issues that cause pain under the heel.

Our Sole Hero ™ Support Footbeds have a contoured heel cradle designed with the aim to distribute weight more evenly throughout the heel, compared to a flat heel surface. Through this mechanism we aim to encourage excess pressure to be directed away from the central painful area underneath the heel.

FRANKiE4 Footwear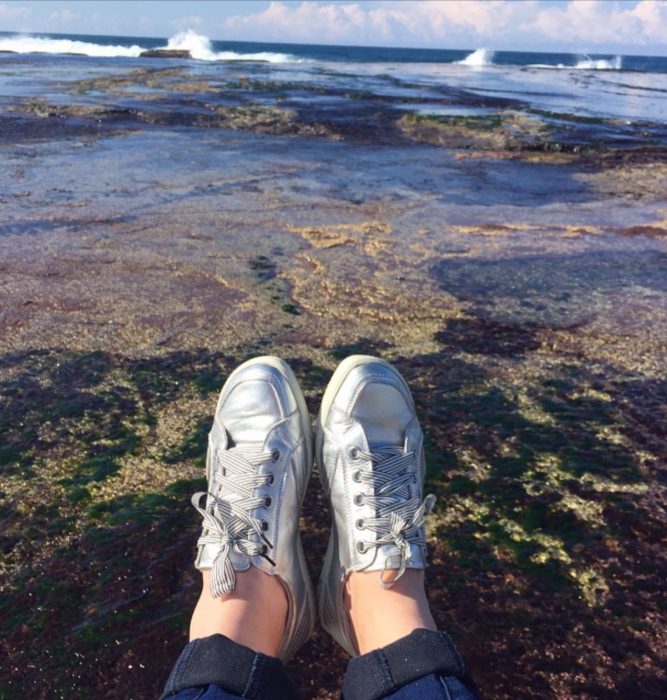 How Should A Walking Shoe Fit?
For a comfortable walking fit there should be about a thumb's width between the end of your big toe and the end of the shoe. Make sure you can wiggle all of your toes. You don't want your foot to move about too much when you walk and the heel shouldn't come out of the shoe, so make sure the heel fits quite tightly so that it doesn't rub and give you blisters. The part of the shoe that covers the the top of your foot should fit snuggly, but not be too tight.

And Finally
Comfortable and supportive walking shoes for elderly woman should be:-
Lightweight to wear.
Preferably feature a sturdy rubber sole.
Be comfortable from the start.
Have a wide toe box.
Fit perfectly.
Come in versatile colours to wear with different clothes.
Preferably feature leather, mesh, suede or planet conscious fabric uppers and have cushioned lining for comfort and longevity.
Offer arch and heel support.
Have some forefront cushioning.
The best shoes for elderly women who want to stay active are those that are comfortable and supportive. They should have a good grip on the ground and be lightweight.
So clear out your closet, get rid of any shoes you don't wear anymore, and replace them with good quality wearable trotters that you'll enjoy taking for a jaunt around the park or neighbourhood!
What shoes do you like to wear for walking?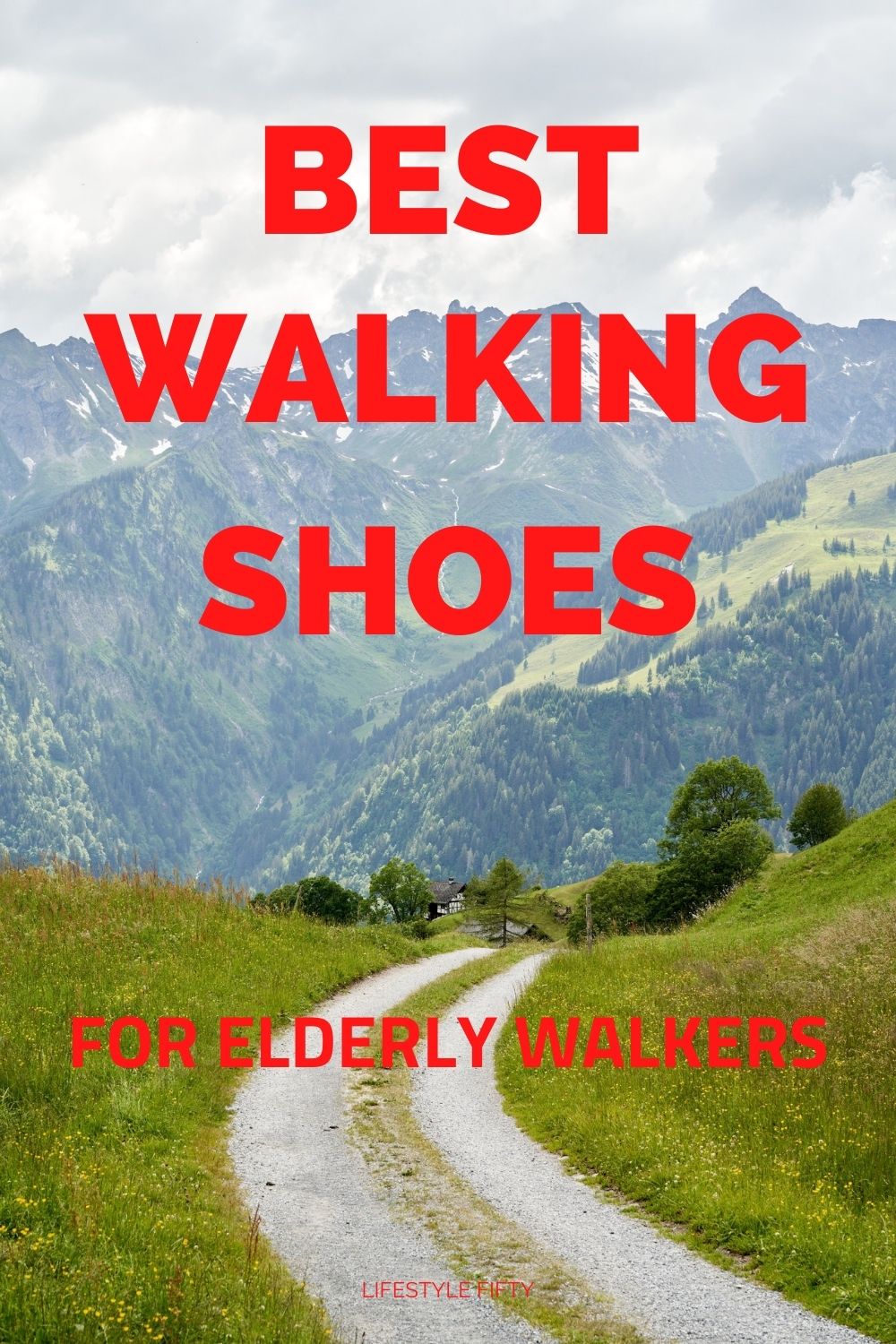 Disclaimer: This post contains affiliate links from which I stand to earn a small commission but at no expense to you. Lifestyle Fifty Website is a participant in the Amazon Services LLC Associates Program, an affiliate advertising program designed to provide a means for sites to earn advertising fees by advertising and linking to Amazon.com.  Please read my full disclosure here.