Welcome to Part 5 in the series "Women Over 50 who Blog."  Introducing you to 4 more inspiring blogs for women by women bloggers over 50.
Fabulous Blogs for Women
Written by Women over 50
If you'd like to read the previous parts in this series about blogs for women, written by mature age bloggers, please click on the following posts:
Women over 50 who Blog – Part 4 
Lifestyle Bloggers over 50 – Part 3
Blogs for women over 50 by women over 50 – Part 2
Blogs by Women Over 50 – Part 1
Ingrid Rickersey – Jetting, Jotting and Journaling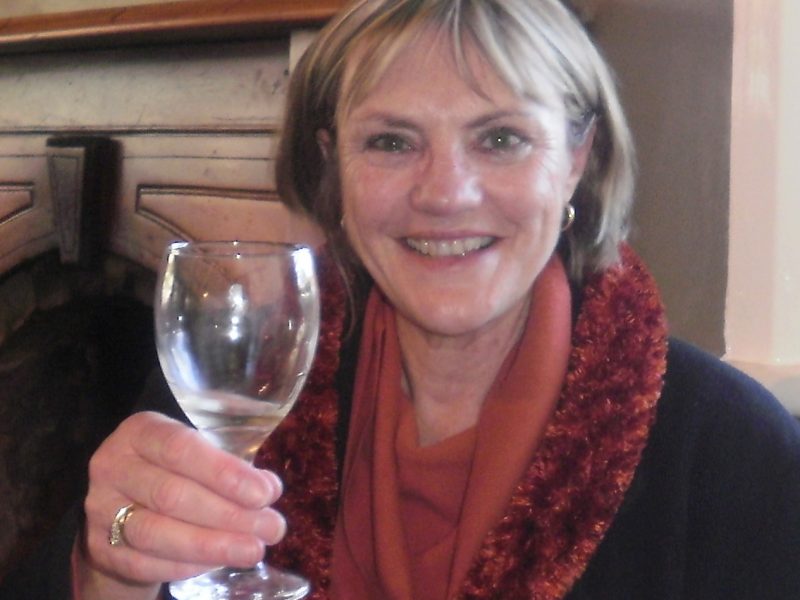 At school I always loved English, literature, writing and art, but those subjects were not greatly encouraged and I was guided into more science based subjects, leading me to a nursing career. Despite this, I have always had a passion for the arts including creative writing, which I dabbled in as a hobby for years and then in 2008 completed my degree in journalism.
Since then I have worked as a freelance writer, having feature articles and short stories published in newspapers and magazines, covering a variety of topics, including travel and restaurant reviews. Then in 2009, in conjunction with likeminded writing friends, I founded the Southside Quills writers group in Bunbury (still an active, dynamic group).
A couple of years ago I rekindled my love of art and joined a local art group, pursuing my love of sketching and water colour painting.
I commenced a blog around 2012 to combine my three passions:creative writing, art and travel.I love journaling on my travels and sitting in a café, jotting down a few notes and penning a quick sketch of my surroundings. I hope that people may find some of my creations in the penning of my journey, inspirational.
I blog at Jetting, Jotting and Journaling
Candi Randolph – Inspire My Style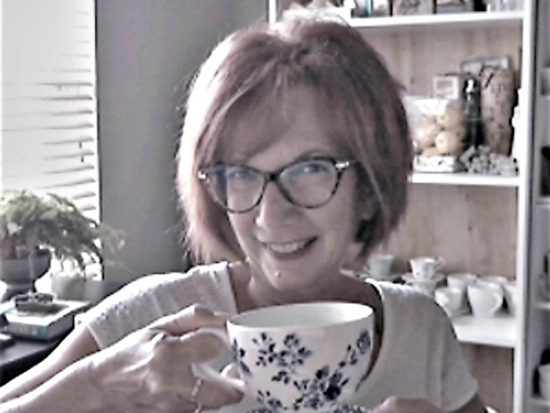 I decided to enter the world of blogging in January of 2018, so I'm definitely a newbie to the trade.
I've owned an interior decorating and home staging business for a number of years, and although it has been successful and kept me very busy, I realized that at the age of 63 this couldn't continue forever. The body (and the mind, it seems) have been speaking to me about transitioning to a business with less physical demands.
So, in looking at what I love to do, have experience with, and most of all, would give me the flexibility to work from anywhere in the US, or the world if the opportunity arose, blogging was the field that tugged on my heart.
My blog, Inspire My Style, is a blog for women in midlife and beyond. I cover a variety of topics including ageing naturally, keeping fit and healthy, fashion sense and home decor.
I thoroughly enjoy the diversity of topics, as it gives me the opportunity to share my day-to-day life with women who are experiencing many of the same things.It's truly been a blessing to my life so far, and I'm looking forward to blogging for many years to come!"
Here is a link to my home page: Inspire My Style
Min Gillespie – Write of the Middle
I'm Min and I blog at Write of the Middle.
I started blogging in September 2012 after leaving the corporate life I'd been living since the age of 17.  I had been on the treadmill of life for decades doing what was required of me and though I learnt a lot along the way and it provided well for us financially, it had come at a personal cost.
I'd been living for years with chronic stress but didn't realise it.  It had become my normal.  I was disconnected from life and no longer really knew myself.  What did I like to do?  What made me happy?
I started my first blog in order to share photographs from a 365 Grateful Project I decided to do to help me to reconnect to life and live more in the present.  I took a photograph every day of something I was grateful for.
I'm on my second blog now and it's evolved quite a bit since then, now including topics around midlife and more, but still at the core of it the messages are the same:  Prioritise Yourself.  Know Yourself.  Self-Investment is not selfish.  Find your own personal way to balance of mind, body and spirit.
My blog has opened up a whole new world to me. It has been my therapy, my outlet, and has provided me with a community of likeminded friends.
Beth Willis Miller
Meet Beth Willis Miller at Beth Willis Miller
Beth writes articles on a variety of topics to inspire and encourage others.
Beth is a writer, presenter, educator and former Florida Department of Education State Consultant for Gifted Education.
Seeing others' lives transformed by the truth of God's Word is her passion and purpose.
"I'm married with two adult children, and two adorable grandsons."
Beth is author of Name Above All Names Devotional: Focusing on 26 Alphabetical Names of Christ; co-author ofUnder His Wings: Truths to Heal Adopted Children's Hearts ; contributing author of 21 Stories of Generosity: Real Stories to Inspire a Full Life (A Life of Generosity); contributing author of A New Song: Glimpses of the Grace Journey (an anthology of essays, poems, stories and photos celebrating God's grace on life's journey); and member of AWSA, the Advanced Writers and Speakers Association. Beth has a Master's degree in Education, in curriculum, instruction, and supervision.
Blogs for women over 50 by women over 50
If you are a woman blogger over 50 and would like to be included in this series, please let me know in the comments below and I'll try to include you.