Hey there, Lifestylers! Do you want to look chic and sleek without thinking too hard about what to buy? Are you ready to uncover some classy casual outfits for ladies over 50?
Classy Casual Outfits for Ladies: Your Everyday Style
Today, let's waltz into classic fashion, and uncover a treasure trove of style inspiration that blends comfort and sophistication seamlessly.
Whether heading to the office, off on a weekend getaway, or just enjoying a laid-back day with friends, these outfit ideas will have you looking super stylish in no time.
So grab a cuppa, and let's dive into the world of classy casual wear!
Finding Your Perfect Match
You don't have to go all 'matchy-match' to be considered stylish.
In fact, mixing and matching basic pieces is the key to nailing classy casual outfits.
First of all consider your skin tone, and your body type.
What are the main colors that really suit you and bring your face and eyes alive?
What kind of clothes look great on you, and show off your best features?
When choosing colours and styles that flatter your best features, channel your inner fashion muse. Deep down you know what you love, don't be fobbed off with anything that is just ho-hum!
Think Kate Middleton, and the classic styles she wears that exude elegance – or take inspiration from the most recent trends of runway fashion shows, and glossy magazines. Then adapt them to suit yourself.
The possibilities to create classy casual outfits for ladies are endless, and I hope, like me you'll have a blast experimenting with different looks after reading this blog post.
I want you to create a wardrobe that's versatile, reflecting your own unique personality. And let's not forget that dressing up in a classy casual manner is a powerful way to help you conquer real-life challenges.
So, whether you're strolling through the bustling streets of New York City or enjoying a leisurely weekend in Australia, now is the perfect time to embrace the magic of classy casual outfits.
Highlight your everyday style, and make heads turn wherever you go. After all, being chic and sleek is never out of fashion!
Essential Wardrobe Pieces to Create Classy Outfits
When creating classy casual outfits that strike the perfect balance between comfort and style, you might like to start is with the proper foundation.
These essential pieces form the building blocks of versatile ensembles and smart casual outfits that can take you from relaxed weekends to casual workdays and beyond.
Let's dive into the must-have foundational elements that lay the groundwork for your chic and put-together looks as well as some casual outfit ideas.
Let's look at some foundational pieces that form the base of classy casual outfits:
Well-fitted jeans or trousers.
Crisp white shirts or beautiful blouses.
Versatile cardigans, jackets or coats.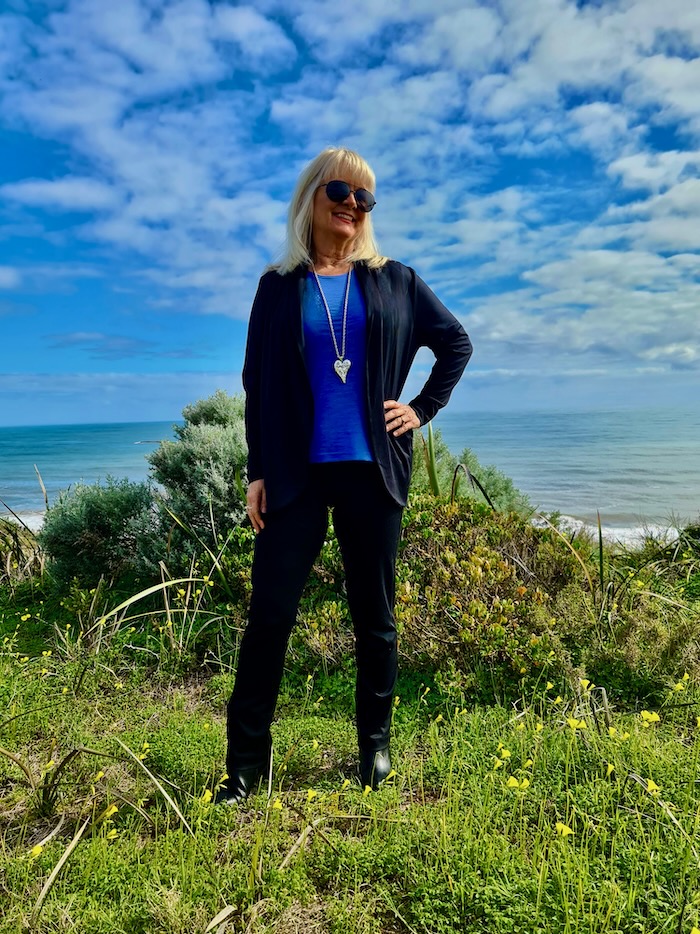 Well-fitted Jeans or Trousers
Consider well-fitted jeans or trousers as the canvas for your classy casual masterpiece.
Check out the range of pants at Fella Hamilton for some well tailored classic staples in quality materials that screech classy casual outfits for ladies.
Check out Styling You The Label for some super comfy jogger pants and ponte pants for curvy ladies. Get 15% off with coupon code JoCastro15.
Check out Salty Crush for denim jeans and trendy pants.
Opt for a pair of pants that complements your body type, and that you feel comfortable wearing.
Dark wash jeans are remarkably versatile, easily transitioning from daytime adventures to evenings out.
For more information, I've written previously about How to Choose the Best Jeans and How to Look Slimmer in Jeans in these posts.
Trousers in neutral shades like black, navy, or khaki provide a more polished touch, making them suitable for various occasions.
But don't be afraid to branch out and choose pink, red, emerald or saphire pants. If you match them with the right tops you'll have a stand-out classy look.
Crisp White Shirts or Blouses
A crisp white shirt or blouse is a timeless piece that always looks smart and sophisticated.
Whether you're layering it under a blazer for a semi-formal look or pairing it with jeans for a laid-back vibe, the white shirt is your go-to option.
Choose a style that suits you – whether it's a classic button-down, a flowy blouse, or a tailored shirt, it will always offer a classy look.
Versatile Cardigans or Sweaters
Cardigans and sweaters are your secret weapons for creating layered, cosy, and polished outfits.
Opt for versatile options that can be easily dressed up or dressed down for a more relaxed look.
A cardigan can be worn over a simple tee or blouse, while a sweater can be paired with jeans, trousers, or skirts.
Choose colours that complement your existing wardrobe to ensure accessible mix-and-match possibilities.
The beauty of these foundational pieces lies in their adaptability.
The best way to find out what looks great on you is to mix and match these items with other elements from your wardrobe to create an array of classy casual outfits.
Experiment with textures, patterns, and accessories to infuse your personal style into each look.
With well-fitted jeans or trousers as your canvas, crisp white shirts as your statement, and versatile cardigans or sweaters as your cosy companions, you're well on your way to mastering the art of effortlessly chic and classy casual ensembles.
So go ahead, unleash your creativity, and build an array of outfits that are as stylish as they are comfortable!
Quick Styling Tips for Classy Casual Outfits
We all like a quick fix. So read the following section and then go through your existing wardrobe and put some outfits together, ready to wear straight off the hangers.
Neutral Elegance with a Pop
Start with neutral colours as the foundation of your outfit.
A good choice might be to pop on a pair of skinny jeans or smart slacks and pair them with a crisp white button-down shirt, or plain merino wool long sleeve tee like the dutch blue classic long sleeve tee I'm wearing below. Pants and top Fella Hamilton.
Then layer on a cute jacket in a jewel color.
If it's winter, then add a versatile trench coat for a polished touch (when you wear it make sure to tie the belt at the back, and turn the collar up for a touch of style.)
This smart casual look is perfect for everyday work outfits or a stroll through the city.
Wear a pair of high heels or wedge boots for an added touch of sophistication.
Don't forget to accessorise! How about a statement piece of jewellry, a hat and sunglasses?
Effortless Chic with Denim Delight
A pair of well-fitted jeans is a must-have item in any capsule wardrobe.
For an easy outfit, pair your jeans with a classic white blouse or a cosy oversized sweater.
Top it off with a leather jacket to add a hint of edginess. This classy casual outfit strikes the perfect balance between casual and refined.
Enhanced Athleisure
Athleisure and athflow wear are all the rage these days. Love or hate activewear, it's here to stay.
Consider pairing great-fitting leggings from quality materials with beautifully structured tops or pretty blouses that fall over your bum.
You can add to the sporty look by wearing trendy sneakers or athleisure-inspired shoes.
Classic with a Twist
Embrace the timeless appeal of a white shirt paired with white jeans.
Opt for trendy accessories like a plaid blazer or a colourful scarf to infuse some bright colours.
This casual look is great for various occasions, from casual summer outfits to those laid-back looks during colder months.
Versatile Favorites
When in doubt, reach for casual pieces like a plain t-shirt or graphic tee.
Style them effortlessly with black jeans and a denim jacket.
Throw on some white sneakers for an ensemble that screams chic street style. It's the easiest way to look put together with minimal effort.
Comfort with Sweater Season
For the colder months, embrace cosy sweaters and long coats.
A sweater dress paired with knee-high boots creates an elegant, comfortable and stylish outfit.
Don't forget to accessorize with trendy accessories to stay up-to-date with the latest trends.
Basic Dresses
Nothing says classy casual like an A-line dress, or a wrap dress, or a flowy boho dress.
These pieces effortlessly transition from casual days to more upscale occasions.
You can wear a pair of heels for evening wear, or dress them down for daywear with flat sandals, or a pair of sneakers, adapting to your own personal preference.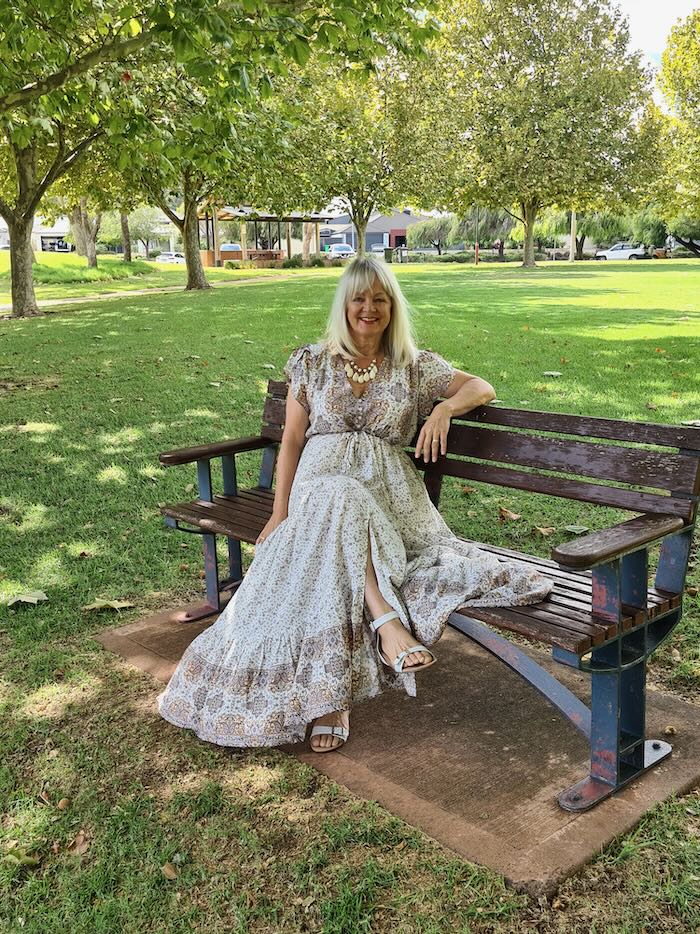 Smart Casual Allure
If you're navigating business casual or smart casual dress codes, a black suit or khaki pants paired with a striped shirt can be your go-to. These outfits radiate professionalism while keeping your style intact.
The Art of Mixing and Matching
Unlocking the potential of your wardrobe goes beyond owning an abundance of clothes; it's about mastering the art of mixing and matching.
This handy skill enables you to curate a myriad of stylish looks from a handful of well-chosen pieces.
Whether you're aiming for classy casual outfits or sprucing up your everyday style, here's how to become a pro at mixing and matching, coordinating colours and patterns, and leveraging the magic of accessories.
Creating Diverse Looks
The beauty of mixing and matching lies in its ability to breathe new life into your clothing collection.
Don't be afraid to experiment with unexpected pairings – it's where true style innovation happens.
Combine pieces you might not have thought to wear together, like layering a casual boho dress with a sophisticated blazer.
Mixing items from different styles and seasons can lead to fresh, unique ensembles that reflect your individuality.
Coordinating Colors and Patterns: A Harmonious Approach
How to co-ordinate colours and patterns.
Stick to a colour palette that suits your skin tone and complements your overall style.
For a foolproof approach, blend neutral shades with pops of color for balance.
When it comes to patterns, pair bold patterns with simpler ones to avoid overwhelming the eye. Stripes, polka dots, and plaids can often be mixed effortlessly.
Remember, subtlety is critical to achieving a harmonious, put-together appearance and essential for a polished look.
Accessorize! The Magic Touch
Accessories possess transformative power when it comes to casual ensembles.
A statement necklace, a chic belt, or a stylish scarf can effortlessly shift the tone of an outfit from relaxed to refined.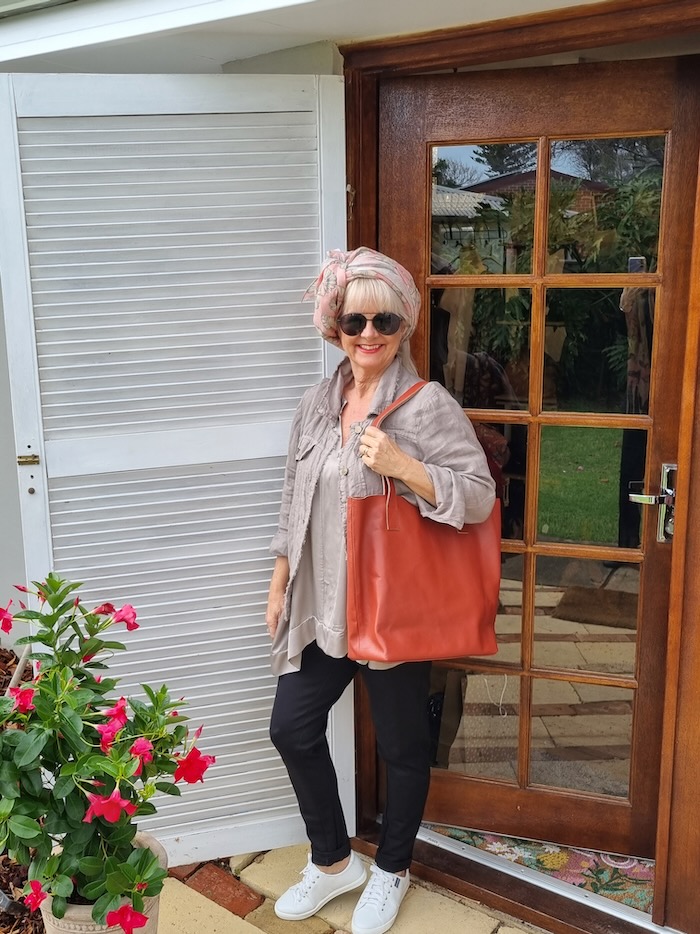 Don't underestimate the impact of shoes and bags – they're the anchors of your look.
A pair of sleek ankle boots can make your denim ensemble office-ready, while a structured handbag can take your t-shirt dress from day to night.
Accessories are your secret weapons for adding personality and flair to your outfits.
Remember, practice makes perfect for mastering the art of mixing and matching.
So have some fun and find the time to experiment with different combinations in front of a mirror, snapping a quick photo to assess the overall effect.
Over time, you'll develop an intuitive sense of what works best for you and your personal style.
You'll soon find that you unlock a world of endless outfit possibilities by embracing creativity, coordinating colours and patterns thoughtfully, and harnessing the power of accessories.
So go ahead, dive into your wardrobe with a fresh perspective, and let your inner fashionista shine as you craft unique and stylish looks that turn heads wherever you go.
Pin This Post
Now it's your turn! Have fun experimenting with items from your own wardrobe. Shop your closet! I hope you'll enjoy putting together your own classy casual outfits for work, leisure, or travelling.
Remember that, ultimately, there are no rules, not even simple rules – There are only clothes that make you feel fabulous and confident!
Related Posts You Might Like
Best Shapewear for Lower Belly Pooch
Unlock The Best Pants To Wear With Ankle Boots
Best Style Dresses to Hide Tummy
How to Dress Younger and Shave Years off Your Age
Best Dresses for Women Over 50 – Sizzle in These Styles!
Disclaimer:This post "Smart Casual Outfits for Ladies Over 50" contains affiliate links from which I stand to earn a small commission but at no expense to you. Any gifted items are marked either gifted or with an asterisk *. Lifestyle Fifty Website is a participant in the Amazon Services LLC Associates Program, an affiliate advertising program designed to provide a means for sites to earn advertising fees by advertising and linking to Amazon.com. Some images in this post may have been sourced with permission from Styling You The Label and Salty Crush websites. Please read my full disclosure here.