Arcopedico Shoes.
This week's news, views and useful shenanigans features comfy shoes, a book about food trucks around the world, and an Outfit Style of the Day. As many of you know, I'm always on the lookout for great new products to share with you, and I love comfy shoes that suitable for travelling. Especially shoes you can slip on and off on a long haul flight, that don't constrict your feet and that are comfortable to walk in when you want to do some sightseeing.
When the L45 Croacia shoes arrived from Arcopedico, and they slipped on like a soft slipper, I couldn't wait to get out and about walking in them.
I wasn't disappointed. These are seriously comfy shoes!
In the image I'm wearing new season Vivid International separates, and Arcopedico Croacia Shoes.
Seriously Comfy Shoes!
The L45 Croacia fits like a sock and is fully machine washable, so it's a great choice for travelling.
I find the shoe is really flexible, with good support underfoot, comfortable for walking in, and I imagine it's going to be durable because it feels softly tough.
"The anatomic footbed features a double arch support system that helps to distribute your body weight evenly and take pressure off the joints. The Mary-Jane style features an adjustable strap for a perfect fit that will keep your foot in place all day. Cushioned, lightweight soles will keep you comfortable all day and reduce foot fatigue as you walk."
Arcopedico Croacia Benefits – Why these shoes are so comfy
• Lytec upper is flexible, durable, water resistant and machine washable.
• Dual arch support system and anatomic footbed help support the foot and distribute the body's weight evenly
• Light weight sole prevents foot fatigue and makes the L45 a great option for travelling
Check out the L45 Croacia on the Arcopedico Website
Pin me!
Watch this quick Video
Outfit of the Day – #OOTD
The faux sheepskin jerkin in the Instagram image below, is going to be on high rotation this winter in my wardrobe. I've teamed it with stretch black pants and a stretchy long sleeved T in gorgeous charcoal greys, whites and blues. These are just some of the great new season Autumn and Winter styles from Vivid International.
Check out the new season styles online now at Vivid International.
Here's a quick video from the fashion shoot Emma and I did the other day at the beach. (Scroll through the 'stories' 'till you get to the beachy one).
Around the World in 80 Food Trucks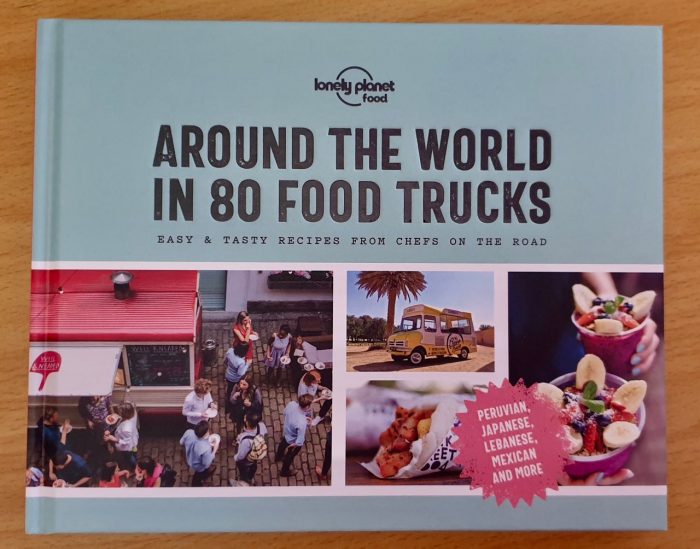 Lonely Planet Food is serving up easy and tasty recipes from chefs on the road with its latest book, Around the World in 80 Food Trucks.
For Around the World in 80 Food Trucks, Lonely Planet Food has taken to the streets to source 80 fast, fresh and mouth-watering dishes — Japanese, Lebanese, Mexican, Peruvian, and more — from the most exciting culinary minds on four wheels.
Australia is represented by 12 food trucks, including one from my corner of the world in Perth: Acai Corner.
"In the past 10 years the culinary landscape of cities all over the world has been transformed by a new kind of street food purveyor: the gourmet food truck."

"Food trucks first rolled onto the scene in the US around the time of the last global financial crisis," Christina observes. "It was an era when chefs were being laid off from traditional bricks-and-mortar restaurants, and, with no job but a lot of talent and ambition, decided to take matters into their own hands. Combined with a growing number of festivals and a trend for pop-up attractions, the market was ripe for entrepreneurial cooks to make their mark in nomadic kitchens."

"Today food trucks can be found on city streets from London to La Paz/ With their gourmet plates served at street prices – and with no booking or dress code required – they cater to foodies who are more interested in taste than the formal trappings of restaurant life. Fun, local and affordable, they are also an easy way for urbanites to sample delicacies from the other side of the world and for visitors to get involved in a city's food scene."

Christina Webb, Commissioning Editor, Lonely Planet Food

LINK TO LONELY PLANET
Around the World in 80 Food Trucks discovers how to cook a raft of crowd-pleasing dishes, from sea bass ceviche and Lebanese msakhan to old-fashioned American peach cake. It also introduces the chefs responsible, who share the stories behind their passion projects.
Buy Around the World in 80 Food Trucks on Amazon here.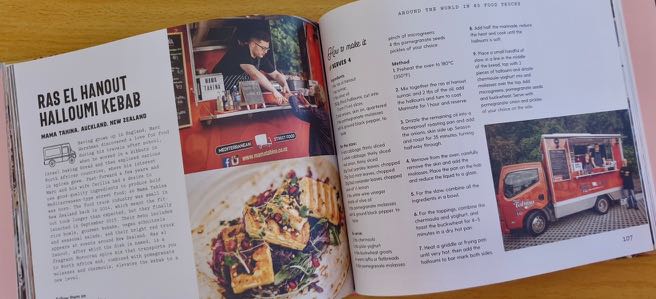 The book also includes recipes from food trucks in Belgium, Brazil, Bulgaria, Canada, China, Colombia, France, Germany, Hungary, India, Ireland, Japan, Kenya, Lebanon, Luxembourg, New Zealand, Peru, Russia, South Africa, Spain, UK, Uruguay, and USA.
Women's Health and Wellness Day
Out and about with my friend Jenny last week, doing our bit and supporting the community at a Women's Health and Wellness Day in Bunbury.
And look! We were snapped by the local rag and ended up in the newspaper! Thanks South West Times 🙂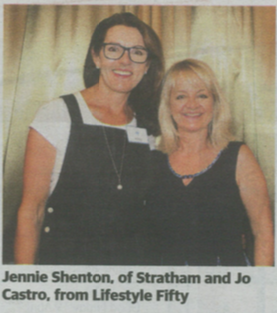 I hope you've enjoyed this week's round up of News, Views and Useful Shenanigans and look forward to hearing from you in the comments.
Ciao for now!
Jo
This post contains gifted merchandise, and affiliate links from which I stand to earn a small commission (but at no extra cost to you.) Lifestyle Fifty Website is a participant in the Amazon Services LLC Associates Program, an affiliate advertising program designed to provide a means for sites to earn advertising fees by advertising and linking to Amazon.com. Thank you to everyone who supports my blog.