Sponsored by Dairy Australia.
For quite a few years I have to admit that dairy foods have not been top of my mind when it comes to healthy eating.
Why is this, when there is so much evidence to support the benefits of dairy foods?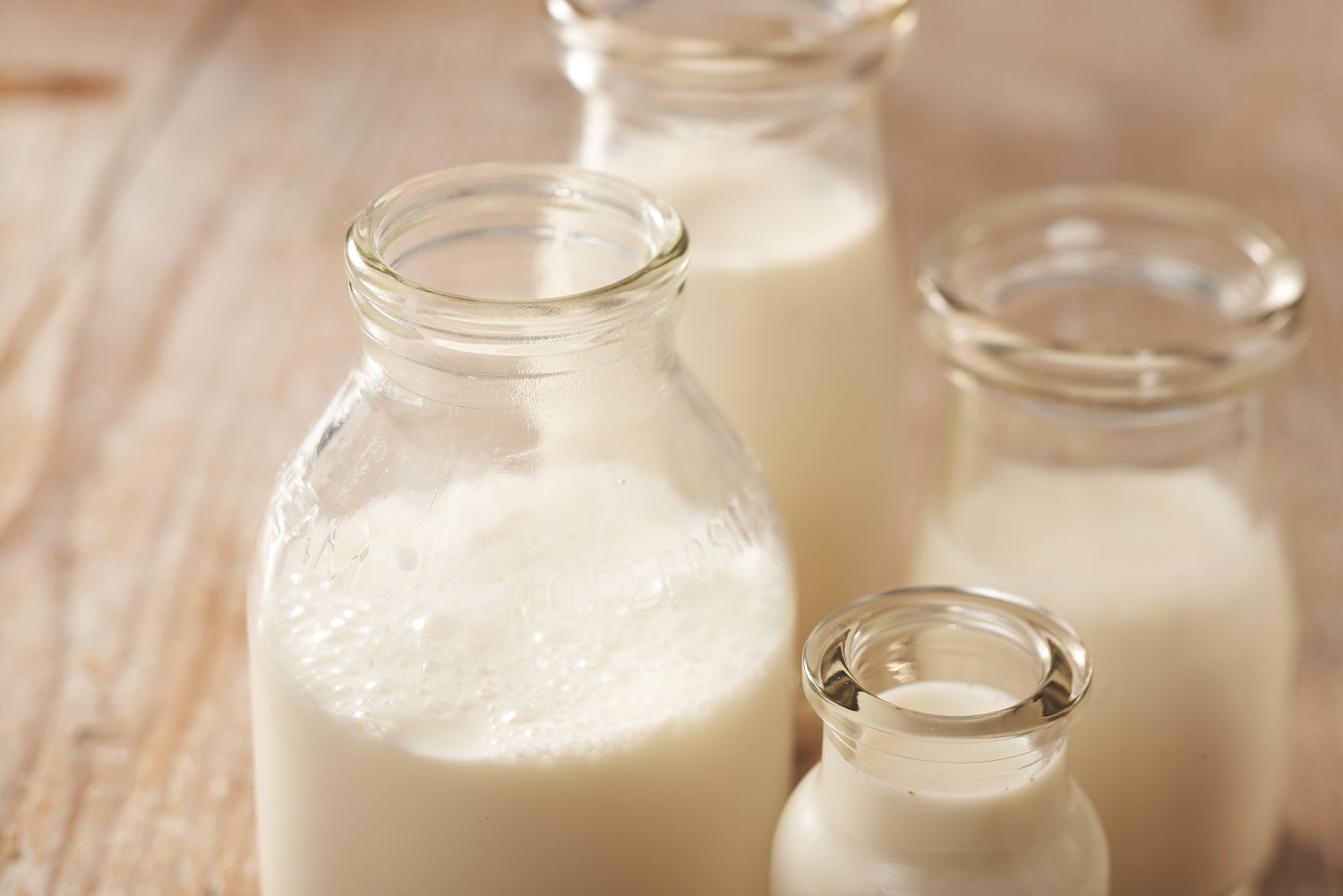 I guess it's because there are so many fad diets around and so many celebrity endorsements of various diet foods, a lot of which has generated confusion about all the good, healthy, natural things we need on a daily basis. So for me, dairy foods and their use were becoming incidental – like a little skim milk in tea or coffee perhaps, and not much else – certainly no hard cheese.
But of course dairy foods like milk, cheese and yogurt are a great source of calcium and from all the things I've been reading recently in my partnership with Dairy Australia, I'm learning there seem too few other foods in the Australian diet which contain as much of this important nutrient.
I've been learning too that dairy foods are also a good source of other key nutrients including protein, iodine, riboflavin and vitamin B12.
I'm not suggesting you change your diet on a whim without seeking medical advice, but I do have a deep held inkling (which research backs up) that natural is best when it comes to our diets.
Dairy foods have been known for their bone health benefits but I've also been interested to learn that there is research to suggest that milk, cheese and yogurt can also protect us against heart disease and stroke, reduce our risk of high blood pressure and some cancers and may reduce our risk of type 2 diabetes.
Legendairy
Dairy Australia is hero-ing the dairy industry, the farmers and producers who bring dairy products to our doorsteps, and debunking some of the long held myths and outdated ideas surrounding dairy in a campaign called Legendairy.
Today, I thought it would be interesting to see what Dairy Australia has to say around some of the myths surrounding dairy foods …. read on for some facts supplied by supplied by Dairy Australia that might surprise you.
Dairy as part of a balanced diet isn't linked to weight gain.
Consumption of the recommended four daily serves of dairy foods for women over 50, such as milk, cheese and yogurt, as part of a balanced diet is, according to research, not linked to weight gain.
For people looking to lose weight, including at least three serves of milk, cheese and yogurt in a reduced-kilojoule diet can actually help accelerate weight and fat loss and shrink waist lines.
Are you lactose intolerant? You don't need to ditch dairy.
People with lactose intolerance apparently don't need to avoid dairy foods completely because according to the Australian Dietary Guidelines, up to 250ml of milk may be well tolerated if it is consumed with other foods or throughout the day.
Cheese contains little lactose and the lactose in yogurt is partially broken down, so should be well tolerated. Low-lactose and lactose-free milks and yogurts are also available.
Reduced-fat or regularfat milk? Both have the same health benefits.
All milk (regular-fat and reduced-fat) is considered to be a nutritious food. Both regular- fat and reduced-fat milks are included in the dairy food group – one of the five food groups that the Australian Dietary Guidelines recommend people consume every day.
The health benefits associated with consuming dairy foods are linked to all milk types.
As reduced-fat dairy foods are lower in kilojoules than regular-fat versions, the Australian Dietary Guidelines recommend more than 50% of intake from dairy foods should be reduced-fat varieties.
Reduced-fat milk is not suitable as a drink for children below 2 years of age due to the lower energy content. Similarly, regular-fat milk may be more appropriate for adults over the age of 70 years, due to the slightly higher energy content.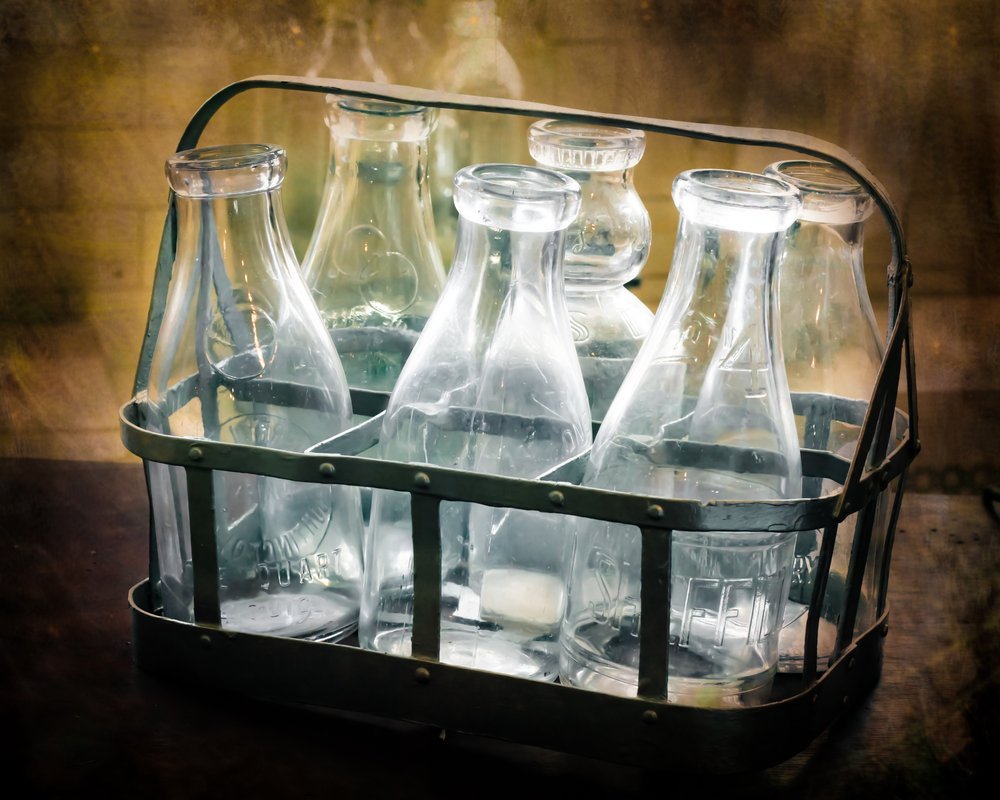 Milk trumps calcium tablets every time.
The Australian Dietary Guidelines advise that calcium from foods may be preferable to calcium from some supplements.
While milk is an excellent source of calcium, it also provides many other essential nutrients including potassium, phosphorus, carbohydrate, protein, vitamin A, riboflavin and vitamin B12.
The health benefits linked to dairy foods are thought to be due to the combination of nutrients that are present, not just the calcium.
There's no need to fear 'Permeate' on milk labels.
Permeate is a technical term for the lactose, vitamin and mineral components that have been extracted from milk using a process called ultra- filtration. There is nothing in permeate that is not naturally present in milk.
The use of permeate in fresh milk varies. If it is not labelled, ask the manufacturer.
All types of milk provide the same 10 essential nutrients, regardless of permeate inclusion or exclusion.
Most of us don't get enough dairy foods in our diet.
Most Australians don't consume the recommended amount of dairy foods each day.
Around 9 out of 10 women and men need to increase their intake of foods from the dairy food group in order to meet Australian government dietary recommendations for health and well-being. (This number is even worse for women over 50 with less than one in 1000 meeting the 4 serves recommendation for the dairy food group)
Cheese does not raise 'bad' cholesterol or blood pressure
Studies show cheese consumption, in correct portion sizes as part of a balanced diet, does not raise 'bad' cholesterol levels – this is thought to be due to the calcium in the cheese.
Similarly, studies show that cheese consumption is not linked to raised blood pressure.
Cheese is a complex food and although it contains saturated fat and salt, it also contains lots of beneficial nutrients.
DAIRY IN YOUR DIET
Excluding a major food group, from your diet without advice from a General Practitioner or Accredited Practising Dietitian can result in nutrient deficiencies and may put your health at risk. So it's important to discuss any health-related issues with your medical professional.
For recipe ideas and meal planners to help you include more dairy foods in your your day visit Legendairy Recipe and Meal Planning Ideas 
Here's where you can learn how much of the dairy food group is recommended in your diet
Tips on Serving Sizes
Don't forget what a serve is according to the Australian Dietary Guidelines:
Milk 1 cup (250 ml)
Cheese 2 slices (40 g)
Yogurt 3⁄4 cup (200 g)
Ricotta 1/2 cup (120 g)
Disclosure: The information and guidelines provided in this post are supplied by Dairy Australia and intended to be used as a guide only. Please seek independent medical advice where appropriate, or advice from a qualified dietitian, before making changes to your dietary intake.
Do you have a favourite dairy food recipe or snack to share? Please let us know in the comments 🙂