As we get older we begin to realise that Bette Davies was right. "Getting old ain't for cissys!" she said! It follows that we will at some point start asking how to deal with embarassing things about aging, because let's face it, there are some things we'd probably rather not talk about!
When I was young I used to blush, a lot, at nearly everything. Did you blush? Or were you bold and feisty?These days my cheeks only flush only when I've had one glass of red wine too many 😉
I think this new found confidence has got a lot to do with reaching an age when really nothing much fazes me in the embarrassment arena. But still, there are quite a few cringeworthy things – things your mother never told you about getting older that need to be addressed!
Once we've learnt to accept that growing old isn't always smooth or beautiful, I reckon it's time to take action where we can, when we can.
Anyway Lifestylers, if you find yourself in one or two of the embarrassing things about aging below, never fear, there are some suggestions you might like to give a go!
Oh My Goodness I'm growing a beard – This is embarassing!
This has been happening to me for some time, and the sad fact of the matter it seems is the more Dave loses from his head hair, the more I gain on my chin. The Deities must be having a jolly good laugh as they see me in the shower plucking out straggly hairs or if I'm in a hurry (serious) I run the razor over my chin – much to my daughter's horror.
Try
If you'd prefer to get those errant hairs removed professionally then try waxing, threading or laser treatments.
Try the Nair Facial Wax strips from Catch
Eek, was that a leak?
You know the scenario? A hefty sneeze or a jump off the jetty onto the yacht (who am I kidding!) or perhaps busting for the loo after two cups of coffee and errr, not quite making it on time?
For those of us who've had babies, I guess we can blame it on the physical costs of procreation.
Try
Keep doing those pelvic floor exercises. You know the ones – you can recognise women of a certain age doing them in supermarket ques by the look of concentration on their faces.
But if your spritzers are more like floods and your stress incontinence is so severe that it's ruining your waking hours, then go and see your Doctor – some problems are fixable.
For unbidden leaks I wear and love Modibodi leak proof underwear. They are true to size, feel soft and feminine and are so much kinder to the planet than pantyliners.
My top Tip : You can buy Modibodi Washable Leak Proof Underwear here and nobody will be any the wiser that you're wearing them.
Check out my full review post about the best washable leak proof underwear and all you need to know about washable incontinence briefs.
Sex – What? My friend D joked: "On the comfort scale, I'd rather go for a bikini wax!"
I've read in women's magazines that it's reasonably normal during menopause or perimenopause to feel burning or discomfort during intercourse. There's a horrible name for it that I don't want to use it, but I will. Atrophic Vaginitis! Doesn't it sound gross? Atrocious! Like something 19th Century missionaries came down with in Africa.
It's all to do with those roller coasting hormones drying you out down there due to the loss of estrogen, and your vaginal walls beginning thinner.
Jeepers, who'd grow old?
Try
Experiment with different brands of vaginal moisturisers and lubricants. Or see your Doctor for a consultation – if there are no more sinister underlying problems then he might prescribe hormone pessaries or hormone replacement therapy.
Search for "lubricating gels" on Catch.com.au in Australia – I like the Four Seasons Lush Aloe Vera Lubricant – but there are plenty to choose from on Amazon.com too if you are elsewhere in the world.
My skin is drier than the Serengeti Plain
Darn those hormones! One minute we're coping with pimples, then we have a few years respite when all seems to be going well with our skin, and then comes the taught dryness and wrinkles.
Try
Go to the beauty section in a department store or pharmacy and indulge yourself for half an hour. As we age it's important to keep rethinking our moisturising campaign. Don't be pushed by the sales girls, ask lots of questions, ask for samples and find out what's best for you now.
I like (and have used for around 10 years) AgeLOC Elements by NuSkin – Get 20% discount with this link.
Who the hell is that in the mirror?
"It's not me, that's for sure!" I always speak to the mirror!
"That's some old woman from down the road!"
Sorry, but it is you Jo!
You're just losing fat and tissue as you age.
Our faces change shape too, and I'm sure my bone structure is altering each year. You've probably noticed your lips aren't as plump as they used to be, and your cheeks seem to be thinning out – and most of that fat is now going to your second (or third) chin! To think when I was younger I always went for the gaunt look with plenty of under cheekbone blusher to accentuate the hollow – Gah! How I long for my chubby baby cheeks now.
Try
Face creams and eye creams that will plump up the tissues – anyone got any good tips? I suppose there's always Botox, but I'm not game – are you?
Oh, and I also like Avon MagiX Face Perfector that helps fill in the wrinkles – it's a bit like polyfilla but more comfortable! Oh and it has an SPF 20 as well for the win.
Buy Avon MagiX Face Perfector SPF 20 here.
Am I the world's most incredible shrinking woman?
My children are all grown up but they still seem to be growing – at least that's what it feels like when I stand next to them. Ahem, either that, or perish the thought … I'm shrinking. I see it happening with me and my Mum too – she seems to get just a little bit smaller each time I visit.
Try
Weight bearing exercises (get good advice first from a personal trainer at the gym) and get enough calcium in your diet. Yoga could help too.
Crikey! Is that a wart? Or am I turning into a witch?
For those of you who have regular skin checks (I hope you do), it's not only skin cancer that can be worrisome. Skin tags that appear in tricky places like around your bra straps or under your armpits can be unsightly and annoying (my skin doctor tells me they are flesh coloured polyps, often caused by friction.) You might find them on your neck, under your boobs or around your panty line too.
Oh dear, I've come to the conclusion that growing old gracefully really refers to one's ability to think beautiful thoughts.
But seriously, get your skin checked regularly!
Try
Visit your skin doctor and if they are worrying you he can cut, freeze or burn them off. I've had a couple taken off – and fainted both times. It doesn't hurt, and it's quick – I'm just a wimp.
Why are my boobs like pendulums and not plums?
Wet T-shirt competitions are out these days (that's assuming they were ever in). I can remember looking with wonder at my Grandmother's boobs when I was just getting my own nubile nymphets around the age of 12, and thinking : "Good gracious, I wonder if mine will reach down towards my waist like that any day soon?"
They are not quite there yet! But, they are certainly not as cheerful, chirruppy and upright as they used to be. It's more a case of swing my beauties, swing low!
Try
Good support bras and exercises : Clench your fists together in front of you at shoulder height and push together hard ten times – my oh my, just watch those boobs jump! Careful girls! I think this exercise means that we're supposed to be strengthening the muscles above them, so be careful not to knock yourselves out!
Check out my posts about How to Fit a Bra Correctly and The Ultimate Guide to Buying a Bra and The Most Comfy Bra for Women.
Take action against embarrassing things about aging.
But let's look at aging from humorous point of view. As time goes by you have to …
a) develop a thick hide
b) un-friend self consciousness.
Or you take a nap and forget about it!
Pin this Post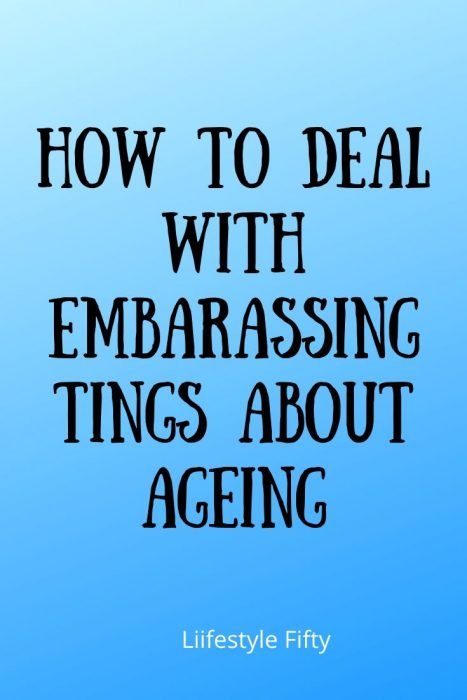 Quote about Aging
You only live once, but if you do it right, once is enough!

Mae West
So Lifestylers … Anything you'd like to add that will either help us with aging, or perhaps make us smile? Speak up won't you and please tell us in the comments.
Until next time,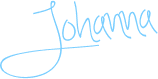 This post is from my point of view and some of it is tongue in cheek. I'm not an expert on health matters, so any advice given here is what works for me, or given with the best intention, and it may not be right for you. Always consult your doctor for medical advice, and treatment about any health worries you have about aging.
Disclaimer: There are affiliate links in this post from which I stand to earn a small commission but at no cost to you. If there are gifted items they are marked with an * asterisk. Lifestyle Fifty Website is a participant in the Amazon Services LLC Associates Program, an affiliate advertising program designed to provide a means for sites to earn advertising fees by advertising and linking to Amazon.com.