Don't let hangxiety ruin your life and take control. In this post we find out about the debilitating effects of hangxiety and how to kick it.
It's time to regain your power and your health with the mindful drinking trend.
Today we look at ways in which non-alcoholic drinks can improve your wellbeing, and discuss why mindful drinking and menopause go hand in hand.
If you want to find out why you should get into mindful drinking and kick hangxiety you can read more about the Sans Drinks creator, Irene Falcone. Then follow her suggestions, in this post, for a more mindful approach to drinking.
What is Hangxiety?
Hangxiety is the feeling of anxiety you get after a night of drinking.
It's a combination of a hangover and anxiety.
It's those post drinking sensations of guilt and stress, or a niggling fear of dread and worry about what we might have said or done when we've had too much to drink.
David Nutt explains hangxiety is all to do with alcohol.
According to Nutt, alcohol targets the Gaba (gamma-aminobutyric acid) receptor, which sends chemical messages through the brain and central nervous system to inhibit the activity of nerve cells.
Put simply, it calms the brain, reducing excitement by making fewer neurons fire.
"Alcohol stimulates Gaba, which is why you get relaxed and cheerful when you drink," explains Nutt in The Guardian.
In the same article Nutt describes the effects of glutamate, another brain transmitter.
"When you stop drinking you end up with a low Gaba function and a spike in Glutamate – a situation that leads to anxiety," says Nutt.
"So essentially you'll wake up the next morning in the opposite state of what you were when you were drinking, which is that you're feeling quite tense and anxious," explains Sarah Whyte.

Sarah Whyte on ABC triple J
What is Mindul Drinking?
In the western world drinking alcohol has become culturally accepted, and quite often expected, especially at social gatherings.
When things become acceptable as normal in society, we tend to stop asking questions or thinking for ourselves, and we can get swept along with the tide of expectation.
Perhaps we don't even want that glass of wine we're being offered, but often it's easier to say yes than it is to say no. Especially if saying no will leave us open to ridicule or questioning.
Mindful drinking means being aware of what you're drinking, sometimes saying no to alcoholic beverages, and at times switching to non-alcholic alternatives instead.
"Mindful drinking is the concept of being intentional with your decisions around alcohol.

It empowers you to make an intentional decision instead of being swept along with the current," explained Eliza Kingsford, a psychotherapist who specializes in mindfulness.

Healthline
Hangxiety, Menopause and Mindful Drinking
Irene Falcone, the founder of Sans Drinks is on a mission to change the way Australian's drink.
She's a multi-award-winning entrepreneur described by Channel 7 as "the biggest disrupter of the liquor industry since prohibition."

With a unique understanding of the alcohol-free drinks market, including robust customer data insights into drinking trends and a detailed knowledge of over 500 products, Irene is passionate about making alcohol-free drinks fun, sexy and part of everyday mindful drinking.
Today, she shares with us her knowledge about hangxiety and menopause, and some persuasive tips about why we should practice mindful drinking.
Mindful Drinking and Menopause
As we enter perimenopause and menopause our body is flooded with hormones and we experience many changes – hot flashes, night sweats, weight gain and a rollercoaster of moods.
It's no secret that alcohol can exacerbate these symptoms, so it's worth considering mixing things up and trying something new.
There are many alcohol free alternatives, which taste good and often contain fewer calories.
In fact, once you've tried alcohol free alternatives, you'll probably wonder why you didn't swap before.
Hangxiety and Menopause
Hormonal changes during perimenopause and menopause can exacerbate mood swings and make us more susceptible to depression and increased levels of anxiety.
The decline in estrogen and progesterone can cause feelings of fatigue, nausea, and dizziness.
While a drink may temporarily boost your mood, the effect quickly wears off.
Alcohol exacerbates anxiety because it messes with the chemicals and neurotransmitters in your brain.
The next morning you'll likely feel worse than before as hangxiety rears its head.
How to Prevent Hangxiety
Try sipping on a glass of non-alcoholic bubbles to unwind. It will satisfy your tastebuds and help relieve stress.
Best of all, it won't fuel anxiety, so you can have more than one glass without worry.
What are the Benefits of Alcohol Free Drinks?
As we age our metabolism slows down and we burn calories at a lower rate.
When peri menopause and menopause hits, things shift up a gear.
The fall in oestrogen means that our bodies struggle to control blood sugar which can result in weight gain.
Unfortunately, alcohol is full of empty calories.
A glass of wine can contain as much as 130 calories, a beer can be as much as 150 and a large gin and tonic can be up to 170 calories.
In comparison, alcohol free drinks have significantly less.
With only 1.3g of sugar per 100mls and 13KCals per 100mls, Giesen 0% Marlborough Sauvignon Blanc has 80% fewer calories than regular white wine.
Can Alcohol Cause Sleep Problems?
Drinking alcohol exacerbates existing sleep issues as it prevents you from falling into deep, restful sleep. Adding alcohol to sleep that's already disturbed is a recipe for extreme fatigue and brain fog.
Menopause can wreak havoc on your sleep. 30% of women report experiencing sleep issues more than three times a week. For women in menopausal transition, this percentage goes up by two to three times.
Set yourself up for a good night's sleep by cutting back on alcohol or swapping your usual glass of wine for an alcohol-free alternative.
Does Alcohol Cause Hot Flashes?
While there's no concrete evidence that alcohol is linked to hot flashes in menopause, experts have suggested that it could exacerbate them. And women agree.
One survey found that women who drank alcohol daily were much more likely to report hot flashes and night sweats.
It's thought that this may be due to how alcohol affects the hormones, but more research is needed.
Cutting back on or avoiding alcohol may help reduce those hot flashes. Keep your cool with a chilled glass of sparkling Thomson & Scott Noughty instead.
Are Alcohol Free Drinks Better for You?
As we age, drinking alcohol comes with increased risk of conditions such as cancers, heart disease and organ damage, as well as decreased life expectancy.
In fact, one study suggests that every glass of wine or pint of beer over the daily recommended limit will cut half an hour from the expected lifespan of a 40-year-old.
Another report found that drinking just a small glass of wine (11ml of alcohol) increases a woman's risk of breast cancer after the menopause by 9%.
A good way to reduce your risk of health issues is to cut back on alcohol or swap to alcohol alternatives. With so much choice available, you'll never feel like you're missing out and you'll never feel better.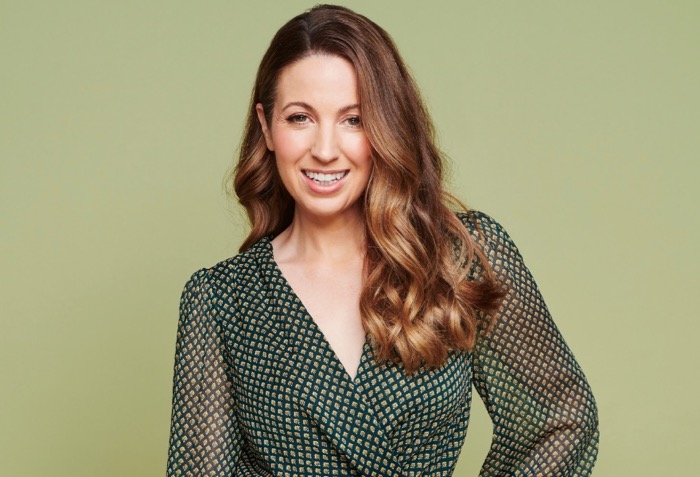 Many thanks to Irene Falcone for sharing her knowledge around hangxiety, menopause and mindful drinking.
Irene is the founder of Sans Drinks, Australia's number 1 non-alcoholic bottle shop and non-alcoholic online superstore.
You can also find Irene on Instagram: https://www.instagram.com/sansdrinksau and Facebook: https://www.facebook.com/sansdrinksau/
Related Posts :
Mindful Eating and the Non-Diet Approach
How to Cheer Yourself Up When You're Feeling Down
Purposeful Living: How to find Purpose in Life after 50
How to Live a Better Life – Quotes and Sayings to Inspire
Help! Drunk Monkeys are Running Around My Brain
Pin This Post for Future Reference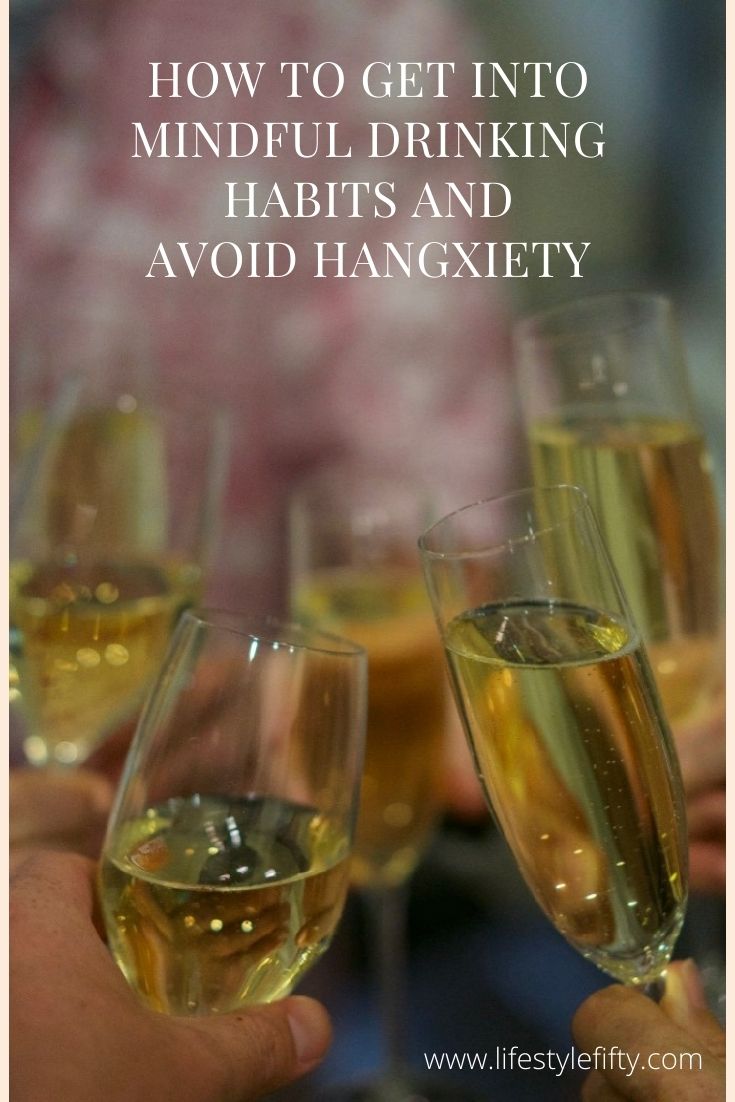 This post contains affiliate links, which means if you purchase a product from the affiliate link, I stand to earn a small commission, but at no expense to you.