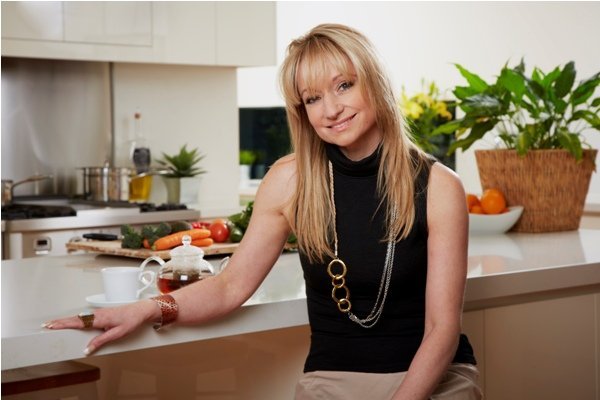 Leading Naturopath Karina Francois believes that making a permanent change to our health doesn't come with a fancy name or a celebrity endorsement, it comes down to clean eating and a change of mindset.
Exactly in keeping with the Lifestyle Fifty mantra 🙂
Healthy Food Swaps to save you kilos
So the other day, I caught up with Karina and asked her if she'd share with us some sensible food swaps for the festive season – things which are really no brainers when it comes to healthy eating, but which could really save us a ton of kilos if we are just a little more mindful about what we shove into our gobs over Christmas.
I'm not saying that I won't be indulging this Christmas – no siree, I'll be having All Of The Naughty But Nice Things,  in moderation, and sometimes I'll be swapping out for healthier options for the sake of my waistline and overall health.
So without further ado, over to Karina …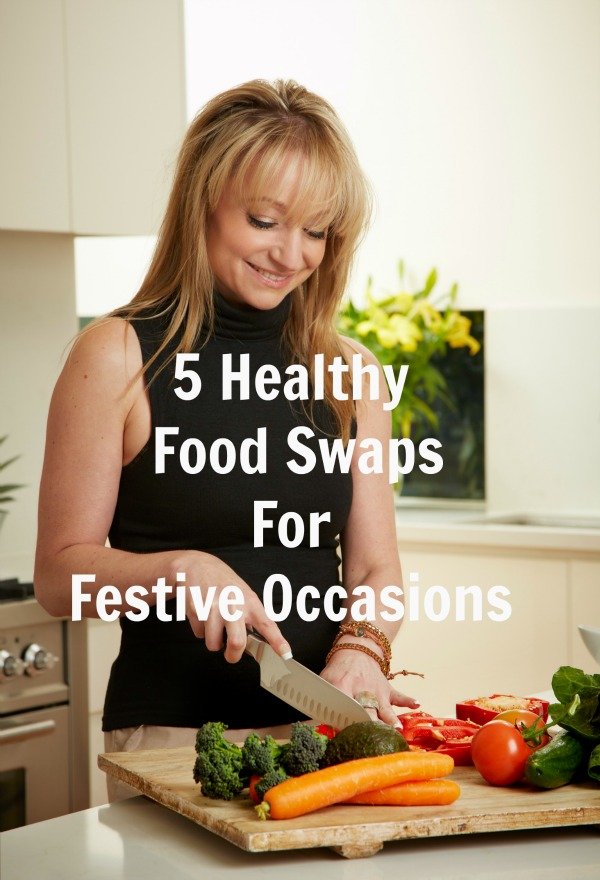 Healthy Christmas food swaps 
By Karina Francois
When Christmas comes around, I have many requests from my patients for ideas on healthy food swaps.
Over this period I always make mindful food choices but never focus on restricting myself, trying instead to make healthy food swaps. Here are some of the main food swaps that I'd suggest over this time, and in general at parties.
Vegetables
At Christmas lunch/dinner, bulk up on veggies and greens.  Salads and roast vegetables are usually amazing for Christmas lunch.  If anything, eat sweet potato instead of the standard white potato, as sweet potato has more vitamins and nutrients, and will keep you fuller for longer.
Turkey
Always go for the turkey, as that is the leanest meat! I usually steer clear from other fatty cuts of meat usually used in roasts like lamb, pork or ham.
Skip the gravy
Gravy can contain lots of preservatives, particularly if it's a supermarket variety. Instead,  season roasted meats with Celtic sea salt, pepper, olive oil and fresh herbs.
Skip the white bread
While chewing away at a baguette with a blob of butter is tempting, remember that white bread is full of empty calories, so try to eat something more nourishing such as hummus dip with carrots or celery.
Desserts
Swap fruit cake for a healthy fruit platter – there's lots of delicious summer fruits in season at the moment such as cherries, strawberries, grapes and mangoes.
Alcohol
Enjoying a glass of your favourite wine is not the end of the world.  (However, I choose to still have my soda water with lemon juice in a wine glass and nobody seems to notice it's non alcoholic!) I don't like having a hangover, so I choose what I know my body will cope with.  But for those who don't want to go cold turkey this one is a no-brainer – alcohol in moderation is the best bet to maintain your health over the festive period.
About Karina
Karina is a naturopath, health educator and public speaker.
Based on naturopathic principles, Karina's approach eliminates the need to ever go on a "diet" or try the latest fads.
"My book Clean Food, Clear Thinking aims to empower the reader with an understanding of what our cells need to function optimally. It's about making a long-term change to your eating habits.Often we know what foods are in line with what our body needs, but then the mind gets involved and sabotages the commitment to our health. Clean Food, Clear Thinking goes beyond the food we eat and how our body uses it, teaching the reader how to change their thinking to eliminate habits that have a detrimental effect on our health," says Karina.
The book was inspired by Karina's experience overcoming health issues in her teenage years, and watching clients struggle with behaviours around food. Clean Food, Clear Thinking is available from Angus & Robertson, and online at  Amazon (I'm an Amazon affiliate)
Lifestylers, do you have any healthy food swaps to suggest for Christmas and parties over the festive season? Scroll on down and tell us in the comments if you have any bright ideas 🙂