Grey hair! Love it or hate it most people can't avoid it.
In reality, grey hair is just a natural human hair colour that often comes with age.
But how to go grey naturally if it's just beginning to grow out from the roots? Should you dye it, cut it short, or just leave it be? We asked 79 women 8 searching questions … and their answers are revealing! Read on!
For some women going grey happens early in life, for others much later.
Are you considering letting your grey hair grow in naturally?
Some women say, "I want to go grey!" Others hate the very thought of it, and dye their hair another colour.
Some wonder, is grey hair aging, others don't give a damn!
Whether you're young or old, there are pros and cons to consider before making the change to grey hair.
And what is the best cut for grey hair? Should you get a bob hair cut, or an edgy cut, or let it grow longer?
This post will give you an overview of what to expect and how to make the best decisions. Then you can decide if you want to let your hair go grey naturally, or if you'd rather get help from a hair stylist.
There's no one right answer when it comes to hair colour – only what makes you feel beautiful and confident!
In this post you'll learn more about …
Going grey naturally.
Transitioning to grey hair – how to transition from dyed hair to grey.
What age do women go grey?
How many women are likely to dye or highlight their hair to conceal grey hairs?
What is the best thing about having grey hair?
What are the best hair products for washing and conditioning grey hair?
Going Grey Naturally
In a survey about grey hair we posed 8 questions, and 79 women answered (anonymously).
The survey was sent out via Facebook and in a recent Lifestyle Fifty Newsletter for which all responses were anonymous. Some women were happy to share additional (unanonymous) insights and photos here, and on Facebook in the comments thread.
A big thank you to everyone who took time out to answer and contribute their thoughts about going grey!
The survey is now closed, but if you'd like to have your say, please let us know your thoughts in the comments section at the end of this blog post.
Just be aware that the survey results and comments were completely anonymous, but the comments section after this post is not anonymous.
We hope this survey will give you insight into going grey naturally, when to intervene, what products to use on grey hair, and how to best look after grey hair if you have it already.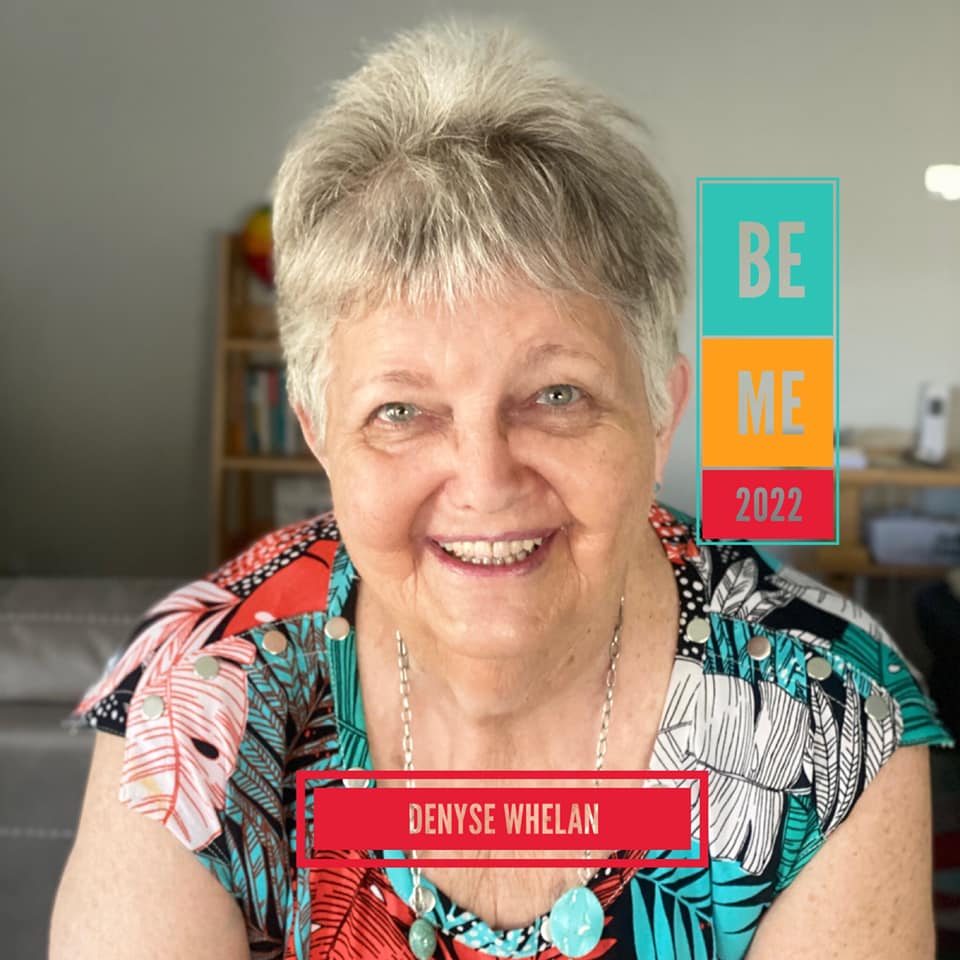 Is your hair a shade of grey?
We asked if your hair is currently a natural grey, meaning is it mostly grey, without dye.
| | | |
| --- | --- | --- |
| Answer | Number of respondents | Percentage of answers |
| Yes | 45 | 57% |
| No | 34 | 43% |
Are you considering letting your hair grow out grey naturally in the near future?
| | | |
| --- | --- | --- |
| Answer | Number of respondents | Percentage of answers |
| Yes | 35 | 50% |
| No | 35 | 50% |
Will you dye, or highlight your hair to cover the grey for as long as possible?
| | | |
| --- | --- | --- |
| Question | Number of respondents | Percentage of answers |
| Yes | 38 | 48.1% |
| No | 37 | 46.8% |
Transitioning to grey hair.
How do you transition from dyed hair to natural grey?
How to go grey from colored hair? That is the question many of us ask?
So we asked, "What tips do you have for someone considering going grey, particularly if they are growing out a colour?"
54 women answered this question. Here's what they had to say:-
Embrace your decision and stick with it. Mine took 18 months to grow out. Initially I went short to shoulder height and then stayed at that length. In the beginning I had some foils put in to blend the difference in colour.
Keep going with it. Get a nice new smart haircut. You won't be disappointed.
I'm at the beginning of this grey journey so no tips yet. However watching some of my family members go grey I say have patience and suddenly it'll go from "Yikes" to "Phwoar!"
Find a good hairdresser to help at first. Then relax and enjoy the fact that you don't have to keep up the coloring process.
Streaks help in the growing out period.
I am just starting to get grey hairs now – not many yet.
Streaks and your general hair health make a big difference.
Continue to use a colour that washes out gradually rather than dyeing. Or wear your hair as short as possible as the grey grows out. Visiting a good hairdresser can help with the transition.
Your guess is as good as mine!
I just went blonde. Covers the grey, not that I am worried about it. Don't have to have roots done every 4 weeks now. It is so much better.
Seek out a great hairdresser.
I became allergic to colour and half my hair fell out. So I had no choice. Went cold turkey 5 years ago. I'd been highlighting my hair for years, and so I went from stripes of gold to stripes of (natural) grey/white. Made it bearable.
Make sure you get a good style.
Cut it short, or wear a wig! (As your grey hair grows in).
Get a hairdresser who is happy to support you in every way. Get them to put highlights in initially and a grey toner to soften the transition. When you're ready let go of the highlights, just keep up with the toner until it all grows out. Otherwise if you're brave just do it. But having a hairdresser who supports your transition is key.
I'm blonde so I get ash blonde foils to lift the greys.
Use purple hair shampoo.
Just Do It!
No colour in years.
Do it gradually in consultation with your hairdresser
No tips yet as breaking the news to my hairdresser next week.
I had dark brown hair and had foils in dark ash and lighter grey put in as my hair started to go grey. Was a bit expensive but I didn't have to cut my long hair.
Find a stylist who can give you the hair style that works for you.
Does grey suit you skin colour? If you have a yellow undertone to your skin then grey hair will make you look sallow. If you have a white undertone then grey is likely to look good. Also talk with your hairdresser about a cut that suits you and your grey hair – which behaves differently to 'not yet' grey hair.
Do it gradually.
I had dark hair and so I needed to top up the roots every 3-4 weeks. I went to the hairdresser to get the base colour lightened so it would grow out easier.
Go a lighter colour first.
Be sure or your decision… because many people (including your hairdresser) will discourage it! I was already having foils to help disguise the greys & no longer wanted to spend time & money at hairdressers.
Use a good shampoo and conditioner & get salon treatments regularly.
Use a can of spray colour to cover the regrowth if you really must. But remember that people will be able to see what you are trying to achieve and probably admire you for your courage. Go to a hairdresser if you have a special occasion coming up, and get a 'do'. This will disguise the regrowth and make you feel great.
Have an honest talk with your hairdresser. Get a good haircut and maybe some highlights until the colour evens out.
When I decided to no longer dye my hair, my hairdresser lightened my dyed blondish hair colour to blend in with the white (not grey) roots. The transition was hardly noticeable. Once the old colour had completely grown out, my hairdresser suggested an edgy hairstyle.
Ask family and friends before doing it.
Use a semi permanent lighter colour. mine was darker underneath lighter on top so an ash type semi permanent colour every few months gave it a highlighted look. I found if it was long enough to tie back this gave a few options for styling. Foils can help to disguise grey hair as it grows out. There's always the 'buzz cut' if you can rock that look and be amazed with the new grow back colour.
Work with a really good hairdresser. Mine took a year to get me from dark brown to natural
Embrace it!
Go light to be able to blend if your hair is dark.
I transitioned from dark brown to grey over many years getting it colours lighter and lighter over the years. Finally when I decided to go grey I got a stylist short hair cut. Now I always wear short and put a bit of wax through it.
Get some highlights. keep a cut that you love!
Cut it short. You can always let it grow out when it's all gray.
Relax and embrace the journey.
I stopped putting chemicals in my hair (I dyed my hair for many years) then decided to stop. I have never had any issues with being grey.
I just didn't colour anymore. At 72 my hair is a mixture. My husband would describe it as dark grey with highlights.
Cut it short or use foils.
I have always been a brunette so when white hairs started to appear in my 50s I decided to lighten my hair so it wouldn't be such a shock. I am now light brown/darker blonde with white flecks. Natural ones.
Use a purple shampoo to keep the yellow tones at bay, and a shorter hairstyle always looks chic with grey hair.
See a good stylist for advice. I am yet to follow this advice!
Keep cutting it in a really fashionable style that lets the colour variations show.
I think it depends on your natural colour. I found it quite easy being a natural ash/dark blonde, even though I had been colouring my hair a couple of shades lighter, there wasn't a huge amount of difference when I decided to grow the grey out. Now that it's grown out completely, I still have some of my natural ash/dark blonde colour underneath, the top pieces look like highlights.
Don't put on a permanent dye, just use a wash in and wash out colour to stop the grey being too harsh at first.
I'm not sure as I have only one or two silvers coming through at the moment.
Have a pixie cut.
At what age did you go grey? And what is the best thing about having grey hair?
We asked a cheeky question about what age women started going grey, and got a range of answers proving that grey hair doesn't necessarily follow the ageing process.
Then we posed a follow-up question asking about the positives of having grey hair – and got a range of diverse answers, not all of them positive!
57 women answered this question.
I started to go grey around 50. Now I'm 61years old and I haven't had any colour for 2yrs. I love my silver grey. Have had complimentary comments about my natural silver colour – and young people pay for it!
I went grey when I was 70.
I started going grey at 45 and initially started pulling them out. Eventually stopped doing that about 5 years ago. I just wouldn't have been able to dye my hair (I've never dyed my hair) on a regular basis to keep the greys out – I can hardly keep up with keeping my eyebrows neat!! I may have considered dyeing my hair grey but a brunette friend of mine did this (and looks stunning) – she got me to touch her hair and warned me against going down that path because of the intense bleaching process that has to first take place on us dark haired girls.
I went grey at 63. I felt liberated! Now there's no pressure to keep up with colouring.
Best thing about grey hair? Not having to worry about your regrowth, or chemicals.
Started going grey at about the age of 57.
First started getting grey hairs at around 35 when a few started appearing, then it stopped!
At age 40. The only good thing about being grey is that you don't have to spend a fortune colouring your hair and keeping that up every six weeks.
Started noticing white hairs around 40-41.
At about 45. Kept covering it with colour but 3 years ago went blonde.
Not sure what my natural hair looks like!
At 55 years old. These days I don't think it matters when you go grey.
Not intending to go grey until I'm past 80!
Late 20's but not really full until 40's.
Around mid fifties.
Around 48.
60 … it's so liberating and kinder to our skin as we age.
Went grey about 55. Not having to worry about the dye causing cancer. Saved a fortune.
I started to get grey hairs in my fifties. Some women look lovely with grey hair but I feel it ages others beyond their years. I guess the only upside of having grey hair is that you don't have to colour it!
Early 50s. It is so good not to think about the grey roots any more and not to dye your hair all the time. And I think it looks good and more natural. Just use a nice lipstick.
My hair was going grey in my 30's. I have colored it because I don't know of anything good about going grey.
Started going grey after first baby at 24. Father and his parents both had white hair when older. I can't find anything good about it! (I have yellow based skin tone.)
Started going Grey at 24, and have colored my hair ever since. I plan to stop coloring my hair when I'm around 70 – or at least until my son gets married!
52 – I don't like it but I don't want to colour it either!!
I stopped dying at 54. Start of Covid. Best think is not having to dye hair or go to the hair dresser so often and the cost – I save thousands. Plus I get lost of compliments. I like the front shade of grey. Not so fond of the back which is darker.
In my 40's – nothing good about it.
When I was 56.
I'm 72 now & have probably lived with short grey hair now for around 9 years.
Started going grey in my 30's – It has save me so much money, and time, sitting at the hairdressers getting foils.
I started going grey at 60 and it was all grown out within 18 months. The best thing for me is saving money at the hairdresser. I now only visit a hairdresser every 6 months or so, and treat myself to a treatment and a trim. I also love the reactions of others, who feel encouraged to go grey themselves when they see someone else embrace their grey hair!
Around 50.
I started going grey about 18, coloured it while I was working then grew it out when I retired, now it's almost white (silvery!) and I love it.
Don't know if I ever went grey as I have dyed my hair since a teenager, now I'm 70+. Went straight to white and have never had so many compliments about my hair, even from complete strangers saying their daughters would kill to have my hair colour. I probably wore it platinum blonde in my early 20's. I am also told I am fortunate that my hair colour is uniform so maybe that helps.
Fringe area started going grey in my early 20's, so I dyed and permed for years (gotta love the 80's and 90's!) After getting a sensitive scalp to dye's in my 40's I slowly let the natural colour grow out. Been a natural colour since my late 40's and I get more positive comments about my colour now. Makes me wonder why wasted all that cash colouring it in the first place.
I started to go grey around the front in my 40's. I'm mostly grey now – still have plenty of dark brown but it's throughout my whole head so blends nicely with the grey majority
In my late 30s. No pressure, accept my age.
I was starting to get grey hairs in my teens. They say grey hair equals wisdom – but I'm not sure I am ready to go grey even now.
I was 55 (I'm now 61). It feels liberating. It costs less to maintain and you spend a lot less time at the hairdressers. I'm very lucky that I have a lovely shade of grey (white). I receive comments from strangers all the time about how nice my hair looks (colour and cut).
Slowly greying since 50.
I found my first grey hairs at 16! Stopped dying my hair when I was 50 and never looked back! Best things are; saving $$$, no long hours at the salon for constant touch ups, having chemical free hair.
At the age of 76. The best thing is not having to color it all the time or deal with gray roots.
When I was 63. So, great to get off the treadmill of "grey fear" and constant cycle of "cover up". Plus the cash savings of not having to pay for hair dye and excruciatingly long salon visits. I'm now more receptive to what my hair wants/needs in it's natural state to keep it healthy and happy.
In my mid 50s.
At 72. I am not completely grey as most of the back is still my natural charcoal colour.
When I was 60. I like the freedom of grey hair, it feels authentic, but I think it's aging.
More white than grey. Now I am nearly 62 the white hairs will no longer take the hair dye. So I am just embracing my whiteness.
When I was 63. It's a natural progression to turn grey. Be your true self. Love who you are and enjoy being chemical free with more savings in your account.
I've just turned 70 and am only just starting to go grey. More pepper and salt. I have been having blonde streaks since I was 25 and will continue to do so. Since having some light grey appearing in my hair, I find it does make it easier to blend in the blonde streaks. I would love to go white (like my husband) so that I could just tone my hair without the expense of streaks!
I stopped colouring 12 months ago (thanks Covid!) – at age 58.
In my late 50's . Now I'm discovering a whole new colour palette.
I am thinking about letting my hair grow out grey. I am 71 and recently retired.
I was in my late fifties. The best thing is that it's so easy to maintain.
I started going grey at around 50 – nothing good about it, as women always look older, while men get told that look distinguished.
Still transitioning at 61.
I'm 63 & only in the last year have I had one or 2 grey hairs starting to appear.
What are the best hair products for washing and conditioning grey hair?
We asked what products you liked best, and here are some of your favourites.
(Where I can, I've linked to where you can buy them.)
51 people answered.
Purple shampoo helps stop the white going yellow.
I use purple shampoo intermittently. Helps stop yellowing. Use good quality products.
For me, normal shampoo, because I keep my hair short. I don't use conditioner.
Purple based products help to bring out the blonde.
Anything organic and natural.
Use silver shampoo as it eliminates the yellowing.
Pump Hair Care – Brilliant.
I use Redken products.
Blue shampoo.
I want my hair to stand up so I don't condition it. It lays flat when conditioned.
I think this is a personal choice. But I use Sisel products which you can buy online, and I love them.
Purple shampoo keeps the yellowness out of grey hair.
I use the products from the Eco Warehouse in Bunbury, Australia. Very good, make my hair soft without being overloaded with products. You can bring your own container and refill it.
Your hair stylist would know about the best hair products for your hair.
Experiment till you find what suits you.
I still use the same products (that I always used).
I use a purple shampoo twice a week.
Purple shampoo every now and again.
I use anything but I know there are products which help keep natural grey colour better. I've been told mine is a cool grey rather than a warm grey.
I use Muk products.
I haven't made any changes to my shampoo since going grey.
Still looking for a good shampoo and conditioner. Davines OI All in one milk is a great product to avoid frizz.
Once every three washes I use a purple shampoo & conditioner to tone. Not every wash as purple can build up. Don't want to look like the blue rinse set of previous generations.
Try to go with more natural products and less packaging. Focus more on what you eat or drink to help hair and body in general. The wisdom of age.
Just get the best shampoo/conditioner you can afford.
I use Moo Goo.
I would talk to your stylist and get her/his opinion. They are the professionals.
I use Davroe shampoo and conditioner.
I don't use anything specific
Use quality products made for grey/silver hair. I use an intense purple shampoo once a week.
Still experimenting, leaning towards non-phosphate to reduce overall exposure to various harmful chemicals.
I'm not fussy.
I am still trying to find the best hair products as I don't really want to use the blue products. I do need a good moisturiser and am still looking.
Wish I knew!
Never used one.
SUKIN Australia natural. It's Organic, paraffin free and provides volumising – great for fine hair.
I like Fudge purple shampoo. Then there's also Redken and Aveda shampoo and Aveda Conditioner, also have excellent purple toned shampoos, and conditioners. John Frieda is good also but not as strong as Fudge.
Still figuring it out. Just beginning to trial a purple shampoo and conditioner.
Any of your favourite shampoos but make sure to use a shampoo that has blue/purple colour if hair goes brassy.
I believe you have to use those purple shampoos and conditioners.
I don't use any products specifically for grey hair. I find Tresemme shampoo and conditioner works well. I do sometimes use a purple shampoo, just a little to tone down any yellow tints.
A good once a week hair mask conditioner to stop the grey feeling bristly.
Blonde shampoo, and I don't use conditioner.
You might also like to try the following:-
Bold Uniq : Purple Hair Mask for Blonde, Platinum & Silver Hair – Banish Yellow Hues: Blue Masque to Reduce Brassiness & Condition Dry Damaged Hair – Sulfate Free Toner
BUY Here: FUDGE Clean Blonde Damage Rewind Everyday Shampoo 250 mL
Product Description/Manufacturer's Guidelines
It repairs damage in just one wash.
It purifies, rejuvenates and nourishes hair.
Leaves your hair smoother, brighter & healthier.
Helps remove brassy tones
BUY Here: FUDGE Clean Blonde Damage Rewind Violet Conditioner 250 mL :
Product Description/Manufacturer's Guidelines
Fudge's most powerful Violet Toning Conditioner that also repairs damage in just one wash.
Erase damage & unwanted yellow tones in 1 wash.
Helps to remove brassy tones.
Buy Here: Fudge Clean Blonde Damage Rewind Violet-Toning Shampoo 8.4 oz :
Product Description/Manufacturer's Guidelines
Good for chemically damaged hair. Penetrates deep into your hair to reconstruct bonds.
Contains Fudge's max-strength violet micro-pigments that knocks out brassy tones.
It is weightlessly smoothing the cuticle.
Do you think grey hair ages a woman?
| | | |
| --- | --- | --- |
| Answer | Number of respondents | Percentage of answers |
| Yes | 32 | 41% |
| No | 14 | 17.9% |
| It doesn't matter one way or another! | 32 | 41% |
Anything else you'd like to add about going grey or grey hair in general?
46 women answered.
I think grey hair ages you tremendously.
It's very liberating to have grey hair, as I think it centres you into your own mortality/ reality. I love it as it somehow creates and gives you a sense of freedom and empowerment.
I think grey hair can look really classy. My genes predict that I will stay salt and pepper for a very long time which isn't ideal – doesn't have the same classy look. But I look at my younger cousin who's much greyer than me (and still a mix of salt and pepper) and she rocks it. So I plan to as well! I actually feel quite proud of my grey hairs. It shows I've lived 🙂
I like it. (Grey hair).
I think it's important to have a good cut and well conditioned hair.
I do think that there are varying shades of grey – the softer ashy greys are often lovely – the darker steely greys do age some women.
My grey hair is softer and fluffier and less curly, but I can live with it. Being blonde helped a ton!
Some woman look amazing with grey hair, but it's not for me at the moment.
So far no grey hair but when it starts coming through I want to see how it looks if I go all grey. If I don't like it I will get some colour added to it.
It doesn't worry me too much now I'm over 60.
I'd like to go Grey but I just look washed out.
I love my grey hair.
I personally think you need a great cut. The more outlandish the better to keep it fun.
The trouble with grey hair is that it can be very coarse and wiry. If it's kept conditioned and styled it can look very nice on certain women.
Friends who greyed early felt they were discriminated against in job choices.
Could do without it!
It can age you. I think it depends on your complexion.
If grey hair is well styled it can look very sassy.
I've been thinking about it but just am not ready just yet maybe once I turn 70/
Depends on the style of cut as to whether it ages the face of a woman.
I wish I had done it years ago. Hair dying is fun when we are younger but when it becomes societal obligation, to meet preconceptions, I'm out.
Would like some tips and support to stop coloring my hair.
I think it's easier to go grey if you are blonde.
Do it!
I think Grey hair can be fabulous on a few women, especially those with good bone structure, who are youngish looking and have shiny silver hair. For the majority, I think it's ageing and says, 'I've given up'.
I think women look their best if they look their age. Grey hair is natural and gives character to us grown up women. Change your make up and the colours you wear to match the hair better – be yourself and age with style.
Yes and no. Grey or white hair can age a woman, particularly if it's not styled well, and if it's left long, hanging straight down the sides of your face. If you must keep it long, wear it in an updo style. Otherwise keep it shorter. Layer at the back and keep a bit of length on top and sides.
Do what makes you feel good, and what's easy to maintain. Just wish I had done it earlier.
Don't feel pressured either way – the best time to go natural is when YOU feel it's time.
I only have a few strands of grey (if I let them out that is!) but for me, I think letting my greys through would instantly add on 10 years. A full head of grey hair can look good on some people (ie a brunette who goes grey early, it's generally a nice steel grey). But myself as a blonde / light brown, it would be ageing. I would still need to colour for it to be a nice grey – that is, once it was grey all over. A problem for the future. I'm 66.
Grey can make you look washed out depending on the shade and your skin coloring.
Embrace the greys!
It seems the most sensible, eco friendly thing to do – not wasting time, chemicals or money colouring one's hair.
Wear it with confidence! Get a modern fun cut!
Certain colors that looked good with dark hair are no longer flattering.
It's a status indicator. If we've constructively processed and assimilated our multitude of life experiences we have status and helpful knowledge and our grey hair distinguishes us as such.
I know people who went grey in their 30s have accepted that it's just how it is. Some people do look aged with grey but I think it also depends on the style of haircut and clothing.
People see grey hair and think 'old' but my husband says it is softer. I could never get a colour close to my natural colour of charcoal hence the coloured hair did not suit my skin and eyes. It is liberating to stop colouring and I don't think my hair is falling out as much.
I'd go completely grey if it was a pretty silver but salt and pepper is aging.
I'm 61, almost 62, but l am not ready to go totally grey yet. In fact my roots are white rather than grey.
What matters to me is the hair style. I think shorter hair makes you look younger. I have finally dared to cut it shorter than it has ever been, as the grey has brought in finer hair with a little less bounce. The next step is to cut it shorter again. I should have a fringe but that move will take more coaxing on my part.
I personally do not like long or longish grey hair on women or men! I think it drains the colour from faces and can make you look haggard. Although if you are a supermodel or a superstar you may be able to get away with it!
It has taken me about 3 years to come to terms with stopping colouring. Follow the Facebook Group 'Going Grey Gracefully' for tips and ideas and encouragement! There is grey and there is grey!
The different shades of grey always fascinate me.
When I've met women who are totally grey I've often thought they are 10 years older than me then I am very surprised to find out they are 10 years younger! I definitely think grey hair is very aging on both men & women however, if you're happy, who cares.
Embrace who you are … grey is the new blonde!
A big Thanks to Everyone Who Answered this Survey about How to Go Grey!
Related Posts about Grey Hair and Hairstyles for Women Over 50
To Grey or Not to Grey that is the question
Short Hairstyles for Women Over 50
Disclaimer: This post "How to Go Grey" may contain gifted products which will be marked with an *. It contains affiliate links from which I stand to earn a small commission but at no expense to you. Lifestyle Fifty Website is a participant in the Amazon Services LLC Associates Program, an affiliate advertising program designed to provide a means for sites to earn advertising fees by advertising and linking to Amazon.com. Please read my full disclosure here.