It's a funny old time of year really isn't it?
On the one hand there's all the razzmatazz of the festive season and the lead up to Christmas Day and on the other there's a feeling of, 'Oh crikey, another year is drawing to a close – how did that go by so fast?'
Some of you social butterflies might be busy with Christmas parties and all sorts of sparkly gatherings. I wish you laughter and energy.
Others of you might be missing loved ones and friends and feeling lonesome at a time when we're all supposedly meant to be having the greatest time ever. I wish you solace and strength.
Sometimes I feel there's far too much emphasis placed on this time of year, and it's become far too commercial.
When possible, for me, Christmas is best spent with family but it's rare for us all to be together.
At heart, for me, Christmas is a time of coming together and giving: Giving emotionally, giving our time, and yes gift giving too. If we can balance those three things, have some fun, remember what Christmas is really about, not fall out with one another, and still prepare Christmas lunch, then we're doing okay, I think!
Wherever you are, whoever you're with, for my last post of 2016 I wish you a very Merry Christmas and a New Year brimming with possibilities.
Thank you! Thank you!
I'd like to thank you for your great friendship and for reading Lifestyle Fifty during 2016 – you don't know how much you mean to me. Thank you for being there.
Thank you for your emails, for your thoughts and good wishes when things have been going well, and for your support when I've felt like giving up.
Thank you for reading my stories from the cruise and for sailing the seven seas with me, and thanks for helping me to keep Lifestyle Fifty going by purchasing gifts, books and merchandise via the various links I put up.
Merry Christmas wherever you are!
Wherever you are in the world, here's wishing you a Merry Christmas One and All! And here's hoping to see you here on Lifestyle Fifty in 2017 🙂
Here's a little of what Christmas in Perth is looking like this year.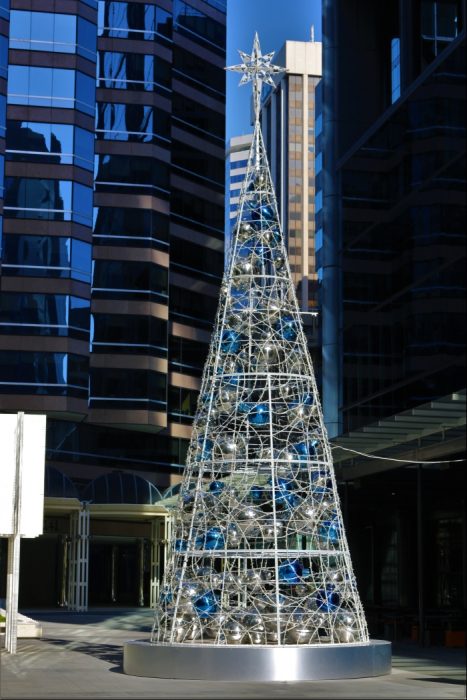 And in England, it's a little like this …
This is my last post for 2016.
And there's nothing else to say except Merry Christmas Everyone!