Remember the days of burnt toast and runny eggs, when your small children would bring you breakfast in bed when they were little? So special! Talk about personalised mother's day gift ideas – that one was personalised – in many ways 🙂
After that came the little ornaments, or (ouch) the forgotten Mother's Days when they were growing up and very busy, or perhaps books they thought you should read to further your education 😉
But what do you yourself buy for your Mum now that you are middle aged (and she is't perhaps so sprightly anymore) while keeping the gift personalised rather than consumer orientated.
An adrenalin experience from an online booking company like sky diving is probably out of the question. There's perhaps no point booking a hot air balloon ride or a formula one driving experience either – or maybe there is!
I realise that today might not be a happy day for many people, and if it's not I hope you're doing okay?
If your Mum isn't alive anymore, do you know a Mum who's now without her children that you could treat on the day? Or somebody who's never been a Mum but deserves a treat? Play it forward. It never disappoints.
Or if you're the only Mum in the family now, then drop a few hints 🙂 Nothing wrong with a little pre-planning! If you don't want presents, then let your children know so that they don't agonise over what to buy you.
Perhaps you'd rather go on a picnic with them, or out to dinner, or just have them around for cake and tea. I'm all for making the most of magical moments rather than buying gifts nobody wants or needs.
Personalised Gift Ideas for Mother's Day
Of course most people love receiving a bouquet of flowers and there's nothing more luxurious than a dining room table resplendant with a vase of flowers.
But if you're looking for some more personalised gift ideas for Mum, or things you can do to make her day special, then here are some ideas to help you make Mother's Day into an event – an occasion to remember.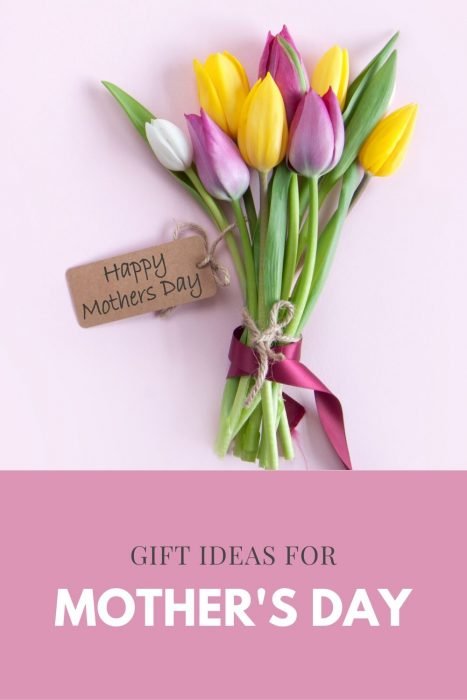 Epoch Blossom Essential Oil Hand Creams
A gift that will go a long way, and keep you always in mind is a luxurious handcream.
I know I love having soft hands, and I keep various hand creams by the sink in the kitchen, by the laundry sink, and in my bathroom. These four essential oil hand creams are just lovely … give Mum the choice of fragrance and she'll remember you every time she moisturises her hands.
Gardening Gift
How about buying her a handy raised garden bed so that she doesn't have to bend down to do the gardening.
Do her Housework or Gardening
Alternatively, go and help her do the housework and gardening. This is going to take a few hours.
So perhaps drop your Mum off at a friend's house, get your gladdies (rubber gloves) on, and get down and dirty.
Here's what to do
Try and clean all the things that she can't (or doesn't like doing!)
De-spider the high spots and the areas outside she can't reach. Get your feather duster and clean the spider's webs from high cornices in the inside rooms.
Clean the oven.
Move and then vacuum under heavy furniture, and in all the corners she perhaps doesn't clean very often.
Give the bathroom a thorough clean – make the shower screen sparkle, and scrub down any tiles. Clean the loo really well and maybe pop a nice fragrant air freshener in the bathroom.
In the garden spruce up the beds, weed and prune where necessary and mow the lawn.
Perhaps you could buy her a couple of new plants and plant them in the garden for her, or with her, too?
If you're feeling flush and don't want to do the housework or gardening yourself, then splash out and hire someone to do it while you take your Mum out for lunch!
Eats, Treats and Smellies
Buy her some lovely treats of the smelly kind.
Perhaps buy her a favourite fragrance a set of small sized perfumes so that she can pick and choose. I love this sort of thing!
Or buy her favourite chocolates – better still introduce her to a new brand made by an artisan chocolatier in your area perhaps?
Candles are such a luxurious way to light a room and if they smell nice too then they are a bonus. Who doesn't love a long, hot bath with the lights off, surrounded by gently flickering candles?
Perfect Pamper Session
Book a pamper session and if she's a little reluctant to go on her own then go with her.
Or buy her a luxurious pamper kit so that you can pamper her at home. Don't forget the candles and a soothing glass of lemon and mint water, or a fragrant herbal tea – or perhaps a glass of champagne.
How about starting off with a gorgeous Spa Gift Basket?
Magazine Subscription
I love magazines. But these days I find that they are an extravagance. There's nothing lovelier than to sit with a cup of tea or coffee on a lazy Sunday afternoon and read a magazine. Bliss.
Why not buy Mum a subscription to her favourite magazine?
Manicure, Pedicure, or Massage
Make it a mother and daughter special. Perhaps go for a mani or a pedi, or book a back massage where you can lie side by side.
Or buy a bottle of champagne, and some nibbles and have a home pedicure together, with a little bit of frivolity.
How to make a gift more personal
Take a photo of yourself with your husband and children, and hand write a letter to go with it – tell her how much you love her and what she means to you.
Add a beautiful card
Or send her a framed photo of you or your family with a promissory note for a champagne lunch when you are all next together, and write her a beautiful letter (not a Facebook message).
Make a photo book
If you're in Australia pop to Kmart or Office Works with photos on a flash drive, or your camera …… and take a couple of hours to make a photo book of memories for her.
Otherwise make one yourself.
Take her for a picnic
Pack a picnic. Make it special. Real crockery, home baked treats, something lovely to drink, comfy camping chairs, picnic blankets and go somewhere nice. How about at a spot overlooking the beach (if it's not windy or rainy) or in a tranquil spot by the river, or a fairytale place in the forest. If she lives in town, then pick a nice park perhaps one with a lake, or a pretty garden.
Cocktail Hour
Take her out for a cocktail or better still personalise the occasion and be the cocktail barmaid in her own home.
Here's how to do it yourself
Take your siblings with you and jazz up a table outside, dress up, and club together to buy Mum something new to wear for the occasion. Buy or bake some snacks, and have an evening of laughter.
Book lunch or dinner at a lovely restaurant
Does she have a favourite restaurant? Make a reservation, surprise her, and take her for lunch or dinner.
Rent a movie
If she doesn't like going out much anymore, rent a movie or then get a takeaway pizza (or whatever she likes to eat) and go cuddle up and watch it with her.
Make a video
Take clips of your daily life, ask your children to say something about Nan (what does she mean to them perhaps?). Photograph some beautiful places around you, tell your Mum how you feel about her, and talk about the happy memories you have made together. Then put it all together in a simple movie. This will make a lovely legacy piece too.
Flowers
If all else fails. Buy her a bouquet of flowers. They are dependably gorgeous.
Happy Mother's Day everyone!
What great ideas can you share for making Mother's Day memorable?
There are affiliate links in this post from which I stand to earn a small commission. Lifestyle Fifty Website is a participant in the Amazon Services LLC Associates Program, an affiliate advertising program designed to provide a means for sites to earn advertising fees by advertising and linking to Amazon.com. If you purchase a product from one of these links it will not cost you any more, but Lifestyle Fifty may earn a small commission.
SaveSave
SaveSave