Hello and Welcome to Part 8 of News, Views, and Useful Shenanigans, a journal type post in true blue blogging tradition. Each week I hope you'll enjoy a slice of WA life, fabulous new products, and a little fashion inspiration.
This Month's Shenanigans
Easter's come and gone, so too Anzac Day in Australia, and now I'm in England it's the May long weekend here. Ah, solemnity and joy, along with thanks and remembrance have been my overarching thoughts over the last few weeks on my morning walks.
I hope you all enjoyed an Easter break with family and loved ones and feel renewed for the remainder of the year. Gosh, Christmas will be upon us all soon.
Outfit of The Day #OOTD
We spent a morning in beautiful Geographe Bay taking photos for today's Outfit of The Day. I like to think this look is 'travel weekend' goes a little upmarket. Black can be so classy. You might like to add a cream or ivory scarf to this get up, or add a sparkly necklace and this look would take you through a day of sightseeing, to a restaurant dinner.
The slinky top with sparkly detail is by Yesadress * I'm wearing a Size 10.
The Bengaline Pants* are a staple in my wardrobe this year and I have them in black, white and navy blue. I'm wearing Size 10.
Ankle Boots * by FRANKiE4 are always in my suitcase or on my feet.
Christin Crossbody * bag in charcoal by Travel & Living Collection is soft, luxe and practical too..
New season styles from Vivid International are full of warm autumn colours, along with a gorgeous shade of blue and some mottled grey too. As usual I'm loving the mix 'n match garments, and if you're a woman over the age of 50 I think you will particularly enjoy wearing these easy styles too.
The Bircher Bar
I love love love a healthy breakfast. to tell you the truth I'm normally a porridge girl, but I do enjoy a good muesli.
The Bircher Bar is crunchy, fresh and wholesome and is better than anything you could make at home, and far less time consuming.
Inspired by a passion to create delicious, healthy & unique products from all-natural ingredients, The Bircher Bar was first launched in 2014 as a market stall in the Northern Rivers of NSW.
The Bircher Bar is actually the brainchild of Darcy & Scotty. Two guys passionate about amazing food, great people and good times!
They produce a scrummy range of All-Natural, Hand-Made and Small-Batch Artisan Breakfast Blends *
My fave is the rich and earthy blend called the Energy Mix. It's also suitable for gluten-free, low-sugar & paleo eating. With a select blend of spices, seeds, nuts & dates I love it.
Hand-packaged in sustainable satchels, the Bircher Bar mueslis are all-natural, low sugar, fibre-rich & nutrient dense. Pretty perfect way to start your morning!
Check out and buy online their specialty Latte brands too : Spiced Beetroot, Golden Latte, Spiced Matcha Mix and Chai Latte to name a few. And also their great recipes on The Bircher Bar website.
Extreme Exmouth
As most of you know I'm always banging on about getting out and about, being active and discovering new places – your backyard included. It's something we love to do, and a recent trip to Exmouth in Western Australia ticked all the boxes – discovery, adventure and getting out in the open.
Close to Exmouth is Australia's lesser known reef – Ningaloo – most people have heard of The Great Barrier Reef in Queensland, but in WA we have a huge reef just off the mid-north west coast, where in some places you can swim straight off the beach and snorkel over healthy coral to your heart's content.
Of course it's the whale sharks that are the main attraction (in season). Our grown up kids really did have a whale of a time swimming and snorkelling with them.
Anyway, I hope you enjoy this gallery of photos showing a little insight into the beautiful scenes around Western Australia.
The best photos were taken by my talented photographer son, Sam Castro. (You'll soon see which ones I mean!) Check out Sam's site, and his reasonable packages, especially if you need a wedding videographer or drone photography for your next project. Sam Castro Media.
If you're looking for a great swimsuit and need one for a beach holiday – check out this post: The Best Swimsuits for older women.
That's all the news, views and useful shenanigans for this week. I hope you've found something interesting to inspire you. Perhaps I'll find you one day wearing Vivid International clothes, eating Bircher Bar muesli, on a beautiful beach near Exmouth! Who knows!
Until next time – Cheers!
And Big Hugs,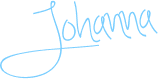 Disclaimer : Products marked with an * were gifted.