Northam WA is situated in the heart of the Avon Valley and is considered the gateway to the Wheatbelt of Western Australia.
During a short stay recently I was charmed by this small country town and its heritage buildings and lazy river, and found out the real reason, not about the importance of being earnest (thank you Oscar Wilde), but the importance of being nice.
(I'm describing it as Northam WA, so as not to confuse it with the Northam in North Devon, England, a few short miles from my old hometown, Westward Ho!)
Northam WA
We arrived in  Northam WA at dusk as the rain was belting down, the aftermath of Cyclone Joyce that had lashed northern Western Australia. 
"You'll like Dukes," Dave said as we unpacked our bags into No. 37, of Dukes Hotel into a room in the courtyard that was converted from an old stable block. It was small with a high ceiling and a whirring fan, and the writer in me could smell horses and hay bales.
Of course there were none, and haven't been any for a very long time but my writerly imagination likes a good yarn.
In fact, the heritage listed stables were converted into luxury ensuite rooms and fully self contained one bedrooom apartments.
"The courtyard and lounge are lovely," Dave carried on, as we made a mad dash to reach them before we got so wet that we'd need to return to the room to dry off.
The next day in sunshine I took photographs …
I loved the stylish grandeur and understated vintage elegance.
A short walk in Northam town
The next morning dawned hot and oh so humid. Not a cloud in the cerulean blue sky. Just beautiful.
Though at 7am on a Tuesday morning it seemed the town was still asleep and we couldn't find a cafe open for breakfast. At length we passed a small bakery where the staff were bright, cheery and helpful and the coffee and pies were great. I accidentally slopped my very nice flat white from the mug all over the outside table situated on the pavement, where we sat on rickety chairs observing the street scene watching Northam slowly wake up. 
Deciding to make the most of the cool of the morning, I put on my walking shoes at 7.30am, donned a wide brimmed hat, slapped on sunscreen, and set forth to explore Northam.
The streets of Northam are wide, as if they are still expecting horse drawn carriages a-plenty. The houses around the town are uncomplicated, some are quaint with cottage gardens. Others are faded mansions with echoes of former glory.
The evocative aroma of lemon scented gum trees hit me on the breeze. It was so reminiscent of my walks along the Swan River in Perth, that I was broadsided with memories which came flooding back. Funny how a smell can do that to you, isn't it?
Then I turned onto the path along the Avon River, a river which is wide, but which looked brackish and brown – tranquil nonetheless, and beautiful despite it's muddy colour.
"The best walk along the river is that way," a local lady walking her dog told me.
"This by the way is my daughter's dog. They've gone to Queensland for their holidays. Look, look over there – cygnets on the river. Can you see them? I can never tell them from Ducklings to be honest. Did you know we have a colony of white swans in Northam? They were brought here in the 1900s. Unique I believe for Australia. And we get seagulls here too, so far inland I know. You wouldn't think that would you? Oh, remember … don't feed them though."
The lady talked and walked with me until our paths diverged. I was humbled by this lady's friendliness, and openness to share her day and knowledge with me, and wondered if I do this enough in my own daily life. Probably not, was the answer, to which I've made an open resolve to communicate more with people. You never know who's day you can change for the better, do you?
As the sun rose higher, the town gently unfurled with activity. I found the Visitor Centre and stopped at the riverside cafe situated next to it for a cup of Earl Grey tea and some raisin toast. I was served by a smiling, friendly waiter.
"Would you like fresh lemon with the Earl Grey tea?" He asked me.
"Fresh Lemon?" I think my smile went from ear to ear. I can't remember the last time I was asked if I'd like lemon with Earl Grey tea. Now you might say I've been going to all the wrong cafes, but here in Northam deep in Western Australia it was unexpected, and rather quaint and old fashioned, but just oh so nice. And again, I thought what a difference to a person's day and experience of a place, just a small touch of niceness can make.
At the Visitor Centre I read a little more about Northam.
Where is Northam WA?
Situated in the heart of the Avon Valley, Northam is known as the gateway to the Wheatbelt of Western Australia, around 80kms from Perth on the Great Eastern Highway if you're heading to Kalgoorlie.
History of Northam
Northam has a rich Aboriginal heritage and the people of the Ballardong tribe who are part of the Nyungar race inhabited the area long before European settlement.
European settlers arriving in the 1830s, started to develop the town, and today Northam is apparently second only to Fremantle when it comes to historically significant buildings. As I walked around the town I discovered impressive old architecture, a reminder of the growth in wealth that happened here in the 1890s and early 20th Century as the town developed into a major railway and agricultural centre as a result of the Gold Boom.
"In the early 1830's, when the vast majority of Western Australia was still to be explored, Northam was identified as a prime location for settlement, and acted as a base to allow areas to the east to be explored further. With a rapidly growing economy, rich agricultural land, and the establishment of a railway link to the east, Northam quickly became a regional centre, which is still the case today." Northam Visitor Centre.
Northam was also centre for displaced persons and a centre for mass immigration after the Second World War as a plan to increase the number of Australians in Australia and so 'avert the yellow peril' from the north. I'd never heard of that policy before.
"At various times from mid 1949 until 1963, the wheatbelt town of Northam was host to Displaced Persons DPS) from the Baltic States, Eastern and Central Europe, and migrants form Western and Southern Europe. During this period approximately 30,000 migrants were accommodated in the town." Northam Visitor Centre
What's it like in Northam WA?
My walk along the river bank was sylvan. The walking trail took me on a circular route around the Avon River for about 2.5kms. I spotted white swans, black swans, blue wrens, sea gulls, pelicans and ducks and was laughed at by a Kookaburra.
I took pictures of the suspension bridge which spans the wide expanse of the river, and as the day advanced I became more aware of the Cicadas that clicked, clacked and sizzled in the trees like the high frequency sound of a telephone wire.
Overall the town felt friendly, and quiet – traffic is scant compared to say, Perth, so it's nice to walk around.
There are plenty of opportunities to enjoy the outdoors in the Shire of Northam from walking and cycling tracks and I'd like to return to see more of the historical buildings trail, the art trail, and walk the wildflower trails in season. Then there are the Northam Races – horse racing, greyhound racing, and the trots which would be fun to dress up for and try to back a winner!
On my walk I chanced upon the starting post for the Avon Descent which is an annual, two-day, white water event in August each year that involves kayaks, surf skis and small motor boats. It runs from Northam to Perth along both the Avon and Swan Rivers.
Strange Fact
I found out that Northam is a Ballooning centre and you can get Up, Up and Away on a ballooning adventure if you like. Northam has a long aviation history, and each year there's an amazing hot air ballooning event which attracts ballooning enthusiasts from all around the world.
The real reason there are white swans in Northam
I was surprised to see white swans on the river, as WA's local is the black swan. I found out that the White Swan was introduced to WA around 1896 by British colonists, and although there have been attempts to introduce white swans to other areas in Australia, the swans did not thrive.
White swans were first brought to Northam around 1905 by a Russian Settler, Oscar Bernard (who became the first Mayor or Northam from 1904-1909) and a colony of swans settled on the Avon River, mixing happily with the Black Swans, which is unusual.
Want to visit Northam WA?
Check out the best prices for accommodation in Northam here.
The lesson Northam taught me
What struck me most, apart from the wonderful history and fabulous old buildings was the friendliness of the people in Northam. Everyone I met was happy and smiling, with the time of day available to pass with a stranger.
Isn't that something for us all to remember, wherever in the world we live? Just be nice to people, and helpful too, not matter how 'busy' we are.
Today's challenge for me and you … why not take the time to be nice to a stranger and offer them your knowledge, or insight or just a friendly greeting beyond the normal G'Day?
Until next time,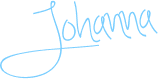 Ps: For more information about Northam check out the Northam Visitor Centre.
PPs: This post contains an affiliate link from which I stand to earn a small commission but at no cost to you.