Fashion Essentials for Everyday Style, Glamorous Globetrotting and More!
A Midlife Blog for a More Stylish, More Confident, More Adventurous YOU!
HOW TO DRESS WITH MORE STYLE AND CONFIDENCE
More Style – More Confidence.
Check out our fashion, beauty and fitness posts.
WHERE TO GO FOR A PERFECT HOLIDAY
Looking for stylish Adventure or Holiday Ideas to beautiful places? See below for our best Holiday Inspiration and Packing Lists to help you travel in style.
WHAT TO PACK GUIDES
Check out our handy What to Pack Guides for your next trip
If you're wondering what to wear on a cruise then you've come to the right place. I love cruising and…
Although I'm no stranger to travel, I tend to be a terrible ditherer when it comes to packing. My travel…
For the complete cruise clothes packing list for a world cruise, scroll on down, or click here. Many of you…
The Runways at Sea staged on Sea Princess are always great fun, and a great way for guests to gain…
If you're anything like me then picking out the right shoes for travelling can be a bit of a nightmare…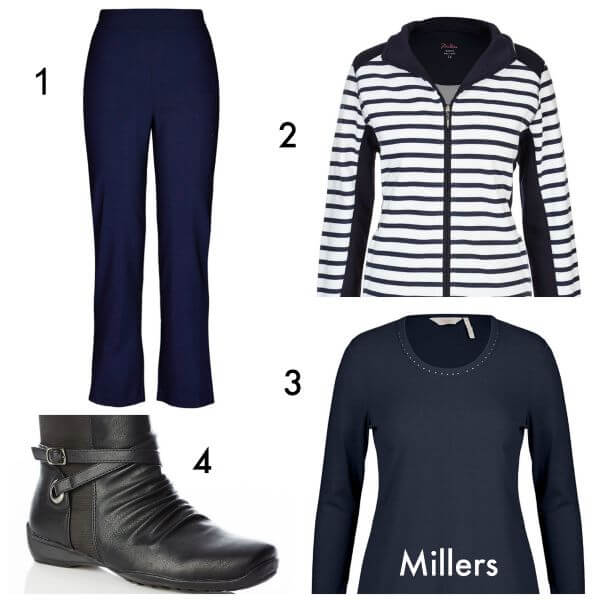 Hands up who's jetting off on holiday? Oooh, lucky you. I'm sitting here looking out at a very grey wintery…
Some of you may know that we've sold our house and we're moving to the big smoke. Well, not really…
When it comes to packing for a holiday I'm a bit of a ditherer. A pile of mostly unsuitable clothing…
LATEST POSTS
If you love travel but you're fed up with the 'been there, done that, ticked it off,' kind of tourism, then you're going to love these travel goals – a…
Meet Candi Randolph inspiring blogger #11 in our "Women Over 50 Who Blog Series. Candi hails from Michigan in America and today she's sharing snippets of her life, her blog…
So you want to get ready for summer? Me too! Read on for some simple ways to prepare you and your body for summer. But let me state first up…
For the next post (Part 10) in our series Bloggers Over 50, please welcome SJ at The Prosperous Blonde who shares some fabulous tips to help you flourish! 1. Why…
Continuing in our Retirement overseas series, Australian Expats Share The Reasons Why They Moved Overseas for a more happy retirement. A new report from the editors at International Living explores…
First up. I don't believe that skinny is necessarily beautiful, nor do I believe large is ugly. How to dress to look slim and tall is a blog post packed…
Today I'm so happy to be introducing you to another talented woman in the Women Over 50 Who Blog series.   The tribe of women in mid-life who are sharing…
I believe personal style after 50 comes in all shapes, sizes and colourways. Personal style is all about finding what suits you best and what you're most comfortable wearing, for…
A new report from International Living, details the best places to retire and five great wine-producing regions to retire to. In many of the best retirement destinations overseas, not only is the…
I love make up and beauty products. Always have, always will. And for me it's all about finding the right products which help you to feel and look healthy and…
Just checking in for a quick 'Hi' and feeling extremely full after a big bowl of healthy tomato soup. I think this is probably the best tomato soup recipe I've…
I love my Crocs, I really do. They are so comfortable. I know they're a divisive form of footwear, not known as particularly stylish, and our daughters (along with many…
Have you ever wanted to go on a barge cruise in France? I'd been Googling 'barge cruises in France' for quite a while before I contacted European Waterways and was…
I'm up and away again on another long haul flight – in all I will have taken 14 flights during the last year. So choosing the right suitcase for a…
Hello and Welcome to Part 8 of News, Views, and Useful Shenanigans, a journal type post in true blue blogging tradition. Each week I hope you'll enjoy a slice of…
Arcopedico. A word that has begun to roll off my tongue very nicely recently. And it's associated in my mind with happy feet. The Arcopedico team make the most comfortable,…
Arcopedico Shoes. This week's news, views and useful shenanigans features comfy shoes, a book about food trucks around the world, and an Outfit Style of the Day. As many of…
28 DAYS TO A MORE DAZZLING YOU
You are powerful beyond measure, you just need to believe it.
Cut out the negative in your life and seek out what inspires you.
Don't make excuses.
Unlock your true potential.
Dress with more Style. Live with more Purpose.
Discover a more Confident YOU!
28 Days to a More Dazzling You!