We've just had a lovely weekend away down south. Not in five star luxury, not in three star convenience … but under canvas in a tent. And it was brilliant. Which has led me to think about the reasons why camping is good for you. Really good for you. Honest!
Dave and I didn't fall out putting the tent up, although it did get a bit tense at one stage under the noon day sun when we missed out a vital stage of tent erection, and had to start re-threading the tent poles all over again.
Nor did we have a bad night's sleep on our somewhat thin fold-up camping mattresses because we were really tired after a full-on day of activity out in the open air (and following a couple glasses of wine, under the stars, with friends at the campsite.)
Margaret River Gourmet Escape
In order to camp though (because deep down I'm fond of my creature comforts) I need a quest. Our journey took us 'down south' as the locals say, to the Gourmet Escape which takes place each year at beautiful Leeuwin Estate Winery in Margaret River.

Now in it's fifth year it just keeps on getting better (and busier) and this year there were so many celebrity chefs giving talks and presentations including two of my faves; Rick Stein and Nigella Lawson (who I caught chatting live on stage.
But this post isn't just about the festival – it's about having an adventure, and an event to attend, and it's about getting out and doing something that's good for the soul and doesn't cost too much money.
This post is about camping, and Lovin' Life – doing not stagnating, having a go and getting out of our comfort zone – and making serendipitous discoveries along the way.
For us though there were no Winnebagos, nor stretch limos (below! Was that for the chefs?)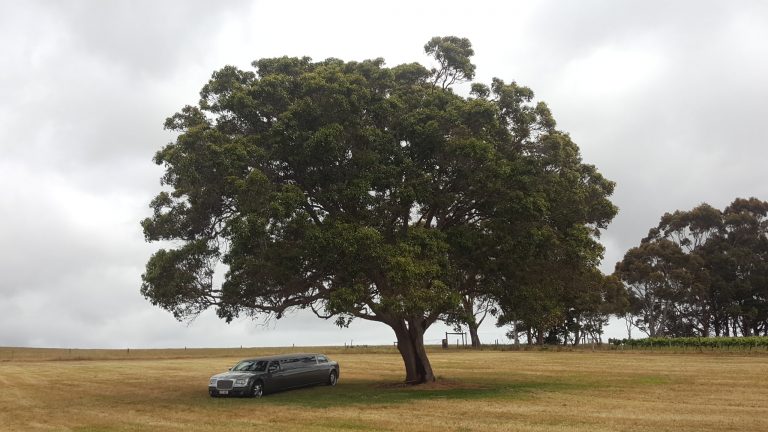 Neither were there fancy caravans (although they have their place), but how lovely it was after a busy day at the food and wine festival to leave the crush of humanity and come back to the peace of Wharncliffe Mill camp site to just sit under the stars with our friends, drinking wine and putting the world to rights. As you do under the light of the silvery moon sitting on rickety camp chairs that have seen better days.
Now I'm not saying that I want to go camping for weeks or months at a time, oh no lordy no, but I do enjoy the occasional one-off, and I do think it's good for the soul.
So, although you may not agree with me, here are my personal reasons about why I think camping falls under 'living the good life' and is good for you.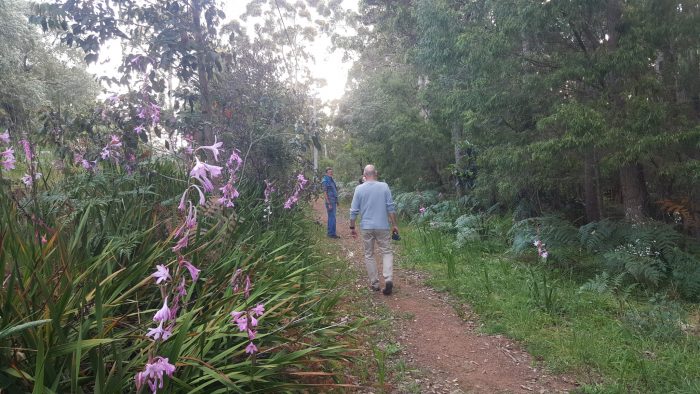 Reasons why Camping is good for you
It gets you out into nature and you realise that you and all your problems are after all only a tiny blip of energy in this amazing universe.
You reconnect with the real world around you.
Camping increases your vitamin D content (as long as it doesn't rain all the time!)
You can become a better problem solver – especially if you have to figure out how to put up the tent!
Camping means more exercise – it just does – walk to the ablution block, stretch and bend in putting up the tent, possibly go for a walk to the camp store to buy supplies, or go for a bush walk because you're camping in a pretty spot.
It's a relatively cheap getaway which means you can look forward to doing it frequently = good for the stressed out city soul.
You'll most likely be able to gaze at the stars at night without any light pollution whatsoever. Woah, then you feel so small and insignificant.
It's a great de-stressor (once the tent is up!) because your life is simplified to the bare essentials.
Camping affords you the time to sit and dream or meditate or read or just chew the cud with friends.
It gives you a chance, to literally, smell the roses, or gum trees or whatever's near your tent. (I hope it's not the toilet block!).
Sitting around without home comforts, under a tent awning, sharing a bottle of wine and a few choice snacks, talking about this that and the other on neutral territory with no housework or washing up to do is truly liberating.
You might go to bed a bit grubby with a dirty face and earthy feet – and in our super-clean, risk adverse world, that's not altogether bad. (Although I'm not discounting the shower block altogether).
You realise what you don't need in life.
You realise what you do need in life.
You might be woken up by a Kookaburra cackling raucously in a branch right above your tent (we did), and so marvel at the wonders of nature.
Perhaps you'll see kangaroos, possums or emus running wild (if you're in Canada, I hope it's not a Grizzly Bear) and reconnect with nature at its best.
Maybe your view of the world will be a little bit changed for the better when you get home – even though you might be ready to plop straight down in front of the TV or head to your own comfy bed for a nana-nap.
I was lucky enough to have a complimentary invite to the Margaret River Gourmet Escape which is one of Australia's premier annual food and wine festivals offering three days of gourmet activity.
This year it featured over 50 celebrity chefs, top international and local culinary talent as well as loads of delicious West Australian produce and wines. The Gourmet Village along with satellite events and unique activities is held in spectacular south west Australian locations.
So do hop down to the comments section, and tell me, are you for, or against camping?