My husband cannot understand why I would want to sit and watch the Royal Wedding and all the surrounding shenanigans for around 3 hours.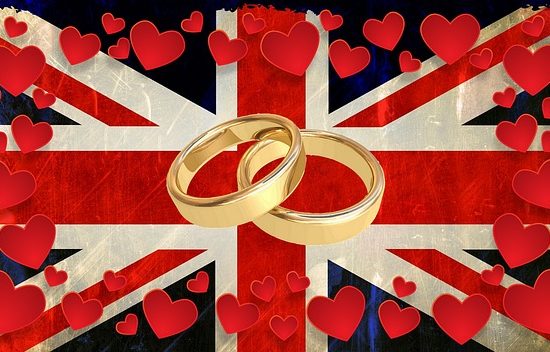 Conversely I'm the same when he switches on the TV for an afternoon of sport.
Regarding last Saturday though I'd given him advance warning.
"On the 19th May, just so you know, I'll be watching the TV, and I don't want any interruptions. I'll be in charge of the remote. I won't leave the couch except to go to the loo, and if we don't eat, well I'm really not worried. Just saying."
The allotted time came. I sat down in front of the TV. Arms crossed. And … NADA!
The universe had slapped me in the face for being so bold. Or something 😉
There was no TV signal. None whatsoever.
I will admit to you lovely Lifestylers, but nobody else, that a mild panic set in. Not so much mild, I would say but fevered.
"How can this happen? The only blimmin thing I've really wanted to watch in a year, and there's no TV signal!" I may have uttered much stronger words than this, and Dave, bless him, realised that if he wanted a happy life he'd better do something to keep a happy wife.
"The only thing I've wanted to watch. The ONLY!" I kept ranting, before returning to the office to watch the small screen on my laptop where I'd set up some kind of iView which had loads and loads and loads of bloody Ads.
"You can't watch THAT!" He exclaimed as I sat glued to my laptop. So with much 'crying in a bucket' from him, and wailing from me, we finally – like at the midnight hour, managed to get ABC iView set up and working in the lounge. It was a close call. We were barely speaking. He because he thought I was being ridiculous. Me because I couldn't believe that the ffffff TV could let me down at the midnight hour.
My lovely husband then proceeded to up the ante, and he put together a delicious smorgasbord of cheese and biscuits and pickles, with a very nice (large) glass of Chardy which I practically threw down my throat in one go.
After that I settled down, and I settled in … and oh my. What a wedding it was!
What did you think?
I watched Diana's wedding and then Kate's and I'm a right Royal-royal-watcher so I loved this one too and everything about it. But just so you know I'm not all cheesey, here's what was running through my head … in my opinion …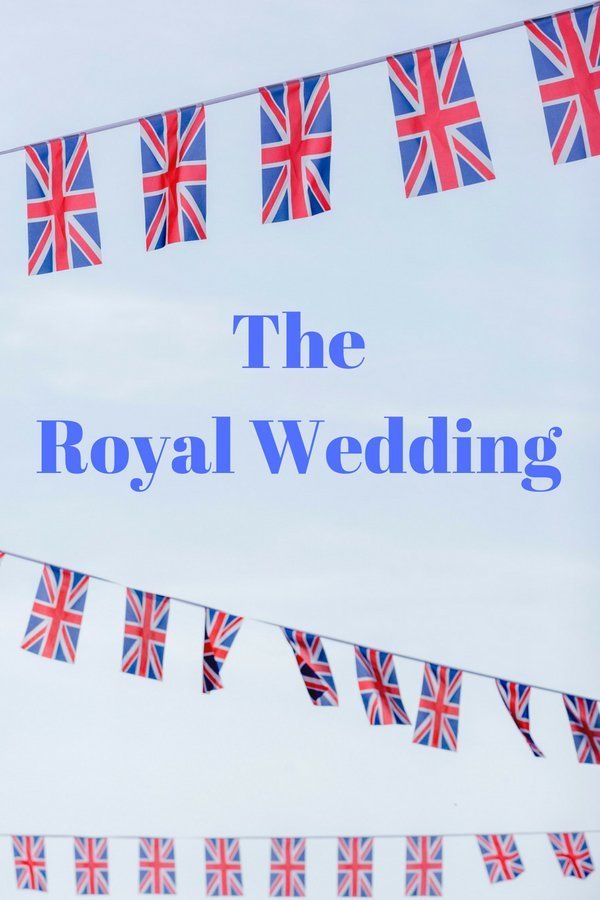 I felt so sad for Meghan that she walked down part of the aisle on her own, although perhaps this was a strong woman feminist statement.
I thought her Mum looked anxious and wistful rather than jubilant – and very lonely there on her own 🙁 I really felt for her and briefly wondered how must it feel to have your daughter marry someone so rich and famous. Because let's face it, money and power can smooth the path to happiness but it's not guaranteed.
Does Doria have a nose stud? I know – why not? But I thought, Oh heck! Queen Victoria must have turned (at least once) in her grave. As I watched I thought how this wedding really is bringing the establishment firmly into the 21st Century.
I loved all the fashions but didn't really covet any of the dresses. Having said that I loved Kitty Spencer's green dress with a print which looked like a garden.
Oh the pageantry and the white horses, the uniforms and handsome young princes – just awwwww.
I though (gorgeous) Mrs Clooney looked like she loved herself a bit too much, while looking at him I loved dapper George rather a lot.
Does Victoria Beckham not know how to smile?
Should an Oscar go to the American bishop? The wry grins amongst the Royals and guests as he went on and on and on and on, I thought were priceless 😉
Was there a stage when Meghan silently wished he'd shut up?
What were Harry and William talking about as they stood waiting for the bride to arrive? There seemed to be some tongue in cheek brotherly banter.
What did you think of Meghan's dress? I loved it's simplicity, but I didn't think it was uber magnificent – but I've read that according to etiquette she would have been advised not to upstage Kate's wedding dress – Kate being the future Queen of England and all. Really?
I loved Meghan's barely there make-up, her grace and poise, and I adore her pixie smile.
From the few shots we saw of the Queen, I thought she didn't look hugely impressed by the proceedings at all. Maybe she just needed a nice big glass of Pimms.
What did you think?