Have you ever felt more exhausted after a holiday than before? Arrived home with jet lag and just longed for a holiday next time that takes things more slowly. Slow travel is, post-covid, very much going to be the way to get away for a vacation, especially for travellers over the age of 50.
Travel fatigue is a very real thing. It's the burnout you feel despite going away to recharge. When you cram too much in, switch locations too often, panic if things don't go to plan or have an extensive list of 'must sees'.
How to Slow Travel Your Way Post-Covid
Fast travel, much like fast food and fast fashion, leaves you feeling starved of substance.
It can also turn appealing places into overcrowded hotspots, stripping them bare of the raw beauty and cultural experiences that made them so attractive in the first place.
Slow travel is the antidote to over-tourism and overexertion and the slow travel movement is gaining momentum.
Embracing it encourages you to recharge, connect with your surroundings and boost your travel budget by living like a local.
Whether you're funding your adventure through savings, a travel loan or a combination of both, make sure you plan to pause.
Learn how to immerse yourself in the moment with the slow travel tips in this post.
What is Slow Travel?
Slow travel may be hard to define, but it's easy to recognise.
Wikipedia explains: "Slow tourism is an alternative tourism choice in contrast to mass tourism. Slow tourism is a part of the family, different from and emphasizing the tourist's greater personal awareness. It is characterized by reducing mobility and by taking time to explore local history and culture, while supporting the environment ."

Wikipedia, Slow Tourism
It means travelling with intention and curiosity, taking time to experience the culture of a place rather than just passing through.
When you're on a slow journey there are no deadlines or itineraries; you're free to explore at your own pace.

Slow travel demands that we take our time in order for us to really enjoy the moment – whether it's exploring an unfamiliar city or learning about another country's cuisine.
Slow travellers often stay longer in one destination which gives them more time to get under the skin of a destination and understand what makes it special.
Less Flying
Travelling in planes takes its toll on our planet. Fortunately, the slow travel movement is about being more sustainable.
Offset your carbon emissions by changing the way you journey.
Choosing trains and boats over flying allows you to experience more while giving you a chance to see destinations like the locals.
Slow, luxury barge trips where the pace is leisurely, and immersion in the surrounding culture is deep, will be popular.
Taking meaningful Cruises, in particular, make sense if you don't want to fly.
If you're visiting places like Western Australia where coastline trips have made a comeback over the last year, you're in luck for some outstanding slow travel.
Check out our recent road trip guide for North West Australia – Ultimate Western Australia Road Trip Planner
If you're wanting to know more about packing for a road trip, check out this post – Van Life Essentials – What to Pack
Road trips are also another way to reduce flying. With many wary about plane travel, it's no surprise more people are hitting the road.
Although driving isn't as eco-friendly as trains or cruises, it's more sustainable than flying and enables you to travel at your own pace. Remember it's time to savour the journey – not the destination. 
QUICK TIPS:
Travel with local transportation.
If locals are on bikes, rent one!
Book an overnight or day-trip train ride, get lost and leave city centres.
Tick off the Backyard Bucket List
Aussies have had a love affair with overseas travel for a long time. Bali, Thailand and Europe tend to be at the top of bucket lists, as many wait until later in life before fully exploring Australia.
However, Coronavirus has forced this trend to be reversed.
Discover places closer to home and swap overseas adventures for experiences in your own country, which can be as rewarding if not more.
Explore and Eat Local
Slow travel shortens the distance between you and the locals.
By being involved, you support local economies and authentic cultures.
Choose to stay at a local vineyard or farm, a family-run BnB or plan a foodie getaway in a regional destination. Taste fresh local produce and explore outside the usual hotspots.
QUICK TIPS:
Find local cuisine, shops, markets and artisans who can give insights into where you're visiting, rather than catering to the generic tastes of people from somewhere else.
Don't forget to pick up new recipes you can try at home too.
Experiment with a Working Holiday
Digital nomadism has become another way to pursue slow travel, driven by flexible working and technology developments brought on by the pandemic. Long term slow travel may seem hard to obtain, but it can be as simple as making the lifestyle change.
Now, more people are taking advantage of the freedom to work from different places and plug themselves into new communities.
Why not live the RV lifestyle and set up in your caravan for work and pleasure? Uncover flexible workspaces outside the city and say goodbye to cubicle working. Just make sure you give yourself a digital detox once a month.
Don't Overplan
The art of slow travel requires time to pause and switch off.
Leave space for chance – some of the most rewarding and enriching experiences come from the unexpected.
While it's good to have a rough plan, don't overdo it with long lists of sights and activities or tight schedules. You're more engaged when you're not ticking off lists, stressing over plans or glued to the phone.
QUICK TIPS:
These days it's harder to jump on a plane and 'wing it', so booking ahead is important.
You don't need rigid plans but the increase in demand for cruises, self-catered apartments and holiday rentals means dates are booking out faster.
Linger Longer
When you choose to slow travel, you stay in one place for longer to absorb cultures and connections. Spend two to four weeks in one destination. If you can work while you wander or have more time up your sleeve, maximise slow travel by staying one to two months.
You might like to read this related post: Travel is always empowering.
How to Embrace Slow Travel
Ed's Note: Amanda Kendle is a good friend of mine and a passionate travel lover. I met her a long time ago at a blogging conference in Australia. These days she presents a wonderful podcast called The Thoughtful Travel Podcast which is choc-a-bloc with thought inducing chats and interviews about travel.
Here she explains how to embrace slow travel – take a listen (and don't forget to subscribe to her podcast!)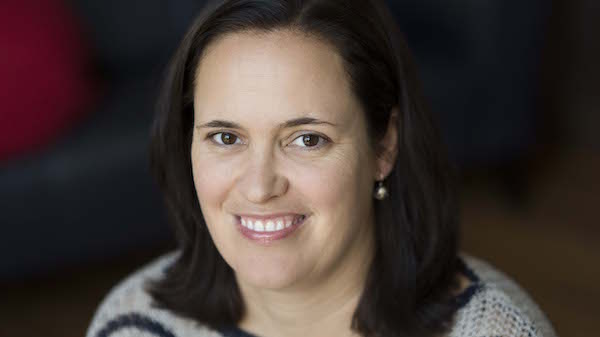 The Art of Slow Travel
Contrary to popular belief, extended travel isn't always more expensive.
Travelling slowly allows you to save on transport costs and steers you away from big-city hotels and the tourist trail.
Living the local life and travelling offseason also cuts back costs.
The beauty of slow travel lies in its simplicity. Where will it take you next?
Leave your comments below.
Author Bio
This article is written by Jayde Walker – a travel writer, a professional copywriter, and a small business owner in Perth who is passionate about sustainability and slow travel. Check out her portfolio here.
Please Share this Post