The holidays are over. Everyone's gone home. All the pre-planning, preparing and excitement are finished for another year, and you're feeling a little low. But it's time to stop feeling sad and get back to normal – while still retaining that lovely holiday feeling.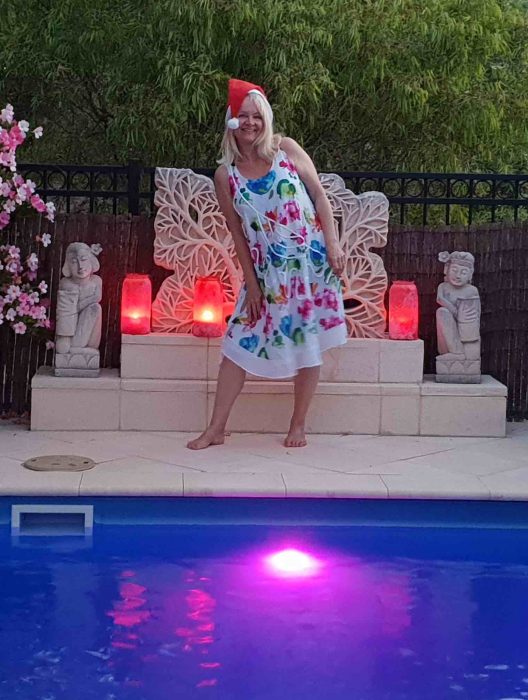 The anti-climax and the 'sads' creep upon me every year, particularly after the Christmas holidays.
The worst thing is to stop and allow yourself to wallow in nostalgia. I'm dead guilty – I do this and know I shouldn't.
The best thing is to get up, get dressed and get on with your life.
So what to do when you're feeling down?
How do you stop feeling sad when the holidays are over?
The best thing we can do is try to make every day feel like a holiday. Even if it's not!
When we're on holiday we act differently and we are more carefree.
Here are 9 simple strategies to help you get the holiday feeling.
Spend time outside
On holiday you probably spend less time on the computer or doing household jobs, and more time outside.
So take your book out onto the verandah in your down time, walk or cycle to work.
Try and go for a walk with a work colleague or friend in your lunch-hour.
Join a ramblers club, or a cycling club.
Don't forget that sunlight can improve your mood, and exercise produces feel-good endorphins.
Keep the memories alive
Phone, Facetime, Message or WhatsApp your loved ones and catch up on their news soon after the holiday finishes. And together start making plans about when you'll be able to get together again.
Why not create a photo book of your holiday memories? There's nothing more evocative than re-living hot summer days on a cold winter's night.
Stay Sun Kissed
Too much sun is not good for you, but a tan can make you feel great.
Of course a sun kissed look is not healthy if it involves lazing in the sun on holiday or not, but a self -tanning lotion is a great way to bronze up and keep you feeling in holiday mode.
Breakfast like a King
We all know the saying: breakfast like a king, lunch like a queen, dinner like a pauper.
A good healthy breakfast is good for you.
So rise and shine and just as you probably do on holiday find time to linger longer over a healthy breakfast. Sit outside if it's warm, or inside by a window if it's cold, and imagine yourself on a tropical island for a minute or two.
It's the small things, the daily things that count when you want to stop feeling sad when the holidays are over.
Think like a tourist
You don't have to travel to far flung places to explore interesting sights. Just because somewhere is exotic and Instagrammable, doesn't mean that your local sights are dowdy.
I sometimes feel that places close to us aren't meaningful unless I'm showing them to family and friends. But that's so wrong.
Get the holiday feeling. Think like a tourist yourself and explore your own backyard in your spare-time.
Stop feeling sad, get sightseeing, and have fun at the weekend!
Dine al fresco or picnic
Nothing says 'holiday' more than eating outside. So if you can, take to the outdoors and barbecue, or eat dinner in the conservatory if you have one, or near a sunny window, rather than on trays around the TV.
If the weather's fine, pack a simple picnic and head to a pretty spot for lunch at the weekend.
Why not invite a couple of friends, and get into planning mode for your next holiday?
Relax
Take time out to relax. Schedule in the necessary time, even if it's only 10 minutes.
Read, meditate, do some gentle stretching.
Nothing says relax more than luxuriously decadent smells that remind you of exotic climes – why not try some beautiful smelling aromatherapy oils in a room diffuser, or a few drops under your pillow to help you de-stress and bring back that holiday feeling?
Check out the Best Holiday Reads on Amazon and find a fabulous book to transport you to faraway lands and stir up future holiday ideas.
Make sure the book you pick is either about a place you long to visit, or it's considered one of those great, easy, non-put-downable holiday reads – maybe a book to make you laugh or cry.
Wear bright tropical colours
There's no doubt that on holiday we'll often wear bright florals, or tropical prints. They tend to invoke a holiday feeling.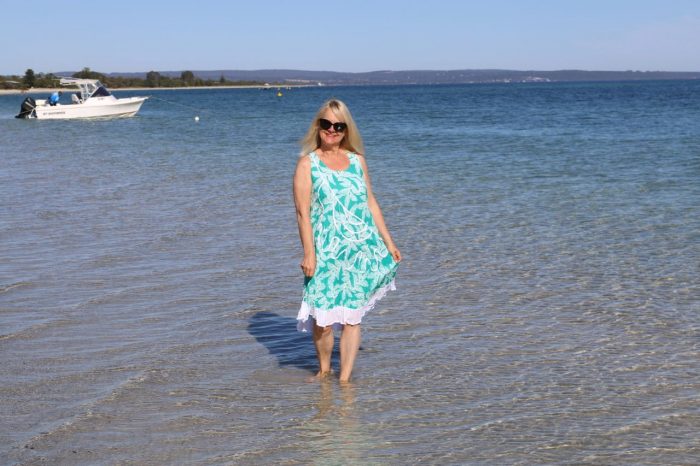 So at the weekend or on your days off choose something bright and gorgeous like this Portobello Frock above.
Something that takes you back to a wonderful day on holiday, anything that has a memory of a great time spent away.
You might also like to read: Everyday style tips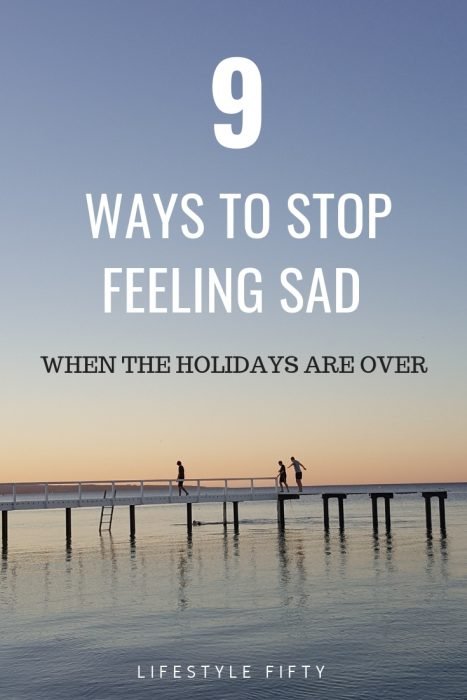 Take a Vitamin Tablet
Always seek the advice of your health professional first if you're feeling really down in the dumps.
But if you're just feeling a little 'bleuh' and lacking energy after the holidays, then a good daily multi-vitamin might help lift you out of the doldrums.
Disclaimer: This post contains gifted products, and affiliate links from which I stand to earn a small commission – but at no expense to you. Lifestyle Fifty Website is a participant in the Amazon Services LLC Associates Program, an affiliate advertising program designed to provide a means for sites to earn advertising fees by advertising and linking to Amazon.com. Thanks to everyone who supports my blog.