Feeling stressed isn't fun and as we get older it manifests not just due to work stresses, but also health stresses, and the thoughts we have about retirement and ageing. For this reason, as we age, stress management is important, and stress management activities need to be incorporated into our daily lives in the easiest and most simple but fun ways we can find.
I've written previously about How to Stop Worrying and Start Living, as well as How to Keep Fit Without Stressing, and 15 Ways to Stress Less but my post today is going to cover some of the best ways I've found to manage stress and curb anxiety. It includes:-
The best stress management techniques
Stress management activities
Strategies for managing stress
10 Fun ways to relieve stress and curb anxiety
What are the best stress management techniques?
Exercise
Laugh and Joke
Communicate
Meditate
Take a break away – especially from the stressful situation
Stress Management Activities
Stress can impact on so many aspects of our lives in a negative way and stress management for older adults facing their autumn years and retirement, is as important as it is for younger people in the cut and thrust of new careers.
I've thought about stress management activities a lot recently with regard to getting older, and I've been testing out fun ways to relieve stress and curb anxiety … easy things which we should be able to schedule into daily life to help keep us mentally fit and physically active.
Making a habit of exercising regularly, having a laugh with friends, chatting things over with other people, taking time out to meditate or having some quiet time to think about pleasurable things, and actually taking a break from the situation that's causing you stress are all proven ways to help relieve stressful feelings.
How to reduce stress in older adults is something that's gaining momentum in the general social psyche due to our ageing population – and many of us realise that getting older is stressful in itself, and certainly it … 'Ain't for cissys!"
What are some activities that relieve stress?
Find a hobby you enjoy
Write your worries down – start a journal
Go for a walk in nature
Join a club
Learn some simple deep breathing techniques or learn to meditate
Having a sense of creative purpose is important to your overall wellbeing as you age. A sporting activity is good, so you might join a golf club or a bowls club perhaps?
You could also start a creative pursuit that you enjoy, because creative endeavours have shown to be beneficial to curbing stress.
Writing your worries down in a journal that only you read is a way of getting rid of thoughts that are going round and round in your head like drunk monkeys.
A walk in nature is one of my best stress busting activities. Pay attention to what you see around you and as you do, count your blessings and really think about those blessings.
What are 4 strategies for managing stress?
Get enough sleep
Pay attention to your diet
Cut down on alcohol and caffeine
Exercise regularly
As we get older, a good night's sleep often alludes us. If you don't sleep well, don't resort to sleeping tablets but do look into ways to help you get a good night's sleep.
Diet is so important. I know when I don't eat properly I feel tired and I'm less able to cope with stress. Make sure you feed your body what it really needs for good nutrition.
Caffeine and alcohol can give us a spike of energy or self confidence. Alcohol is certainly proven to be bad for us in so many ways, and too much caffeine is not good for us either. Cut down or cut out both if you want to relieve stress and curb feelings of anxiety.
And there it is again – that word exercise! I find just doing some simple exercise, something repetitive like walking, is always good for my soul and my levels of stress.
Finding fun ways to relieve stress and curb anxiety – talk to others first.
Of course if you are seriously stressed, you need to talk to your Doctor or health professional first and they will most likely take your individual situation into account and advise you of the best stress management activities
But for me, the best way to relieve stress is to be around fun and engaging family members or good friends, with whom I can talk things through.
Having a good laugh makes me happy, and definitely relieves stress.
If someone has said something that makes me feel stressed it's always good to chat it over. After all there are always two sides to every story and sometimes you just need somebody else to point this out.
At times like this I always remind myself that I'm not in control of how other people think or feel and that it's best to get up, buck up, get on with life, surround myself with people who make me feel joyous, rather than spending time with those who don't.
Don't worry – Be Happy
It's not always easy, but actually trying not to worry and cultivating happiness is a sure-fire antidote to stress.
Happiness is a habit, and we can choose to get out of bed feeling happy about the day ahead, or we can focus on our worries and anxieties.
Choose happy – and cultivate that feeling.
10 Ways to relieve everyday stress
I've found a small arsenal of fun ways to help relieve everyday stress when it rears its ugly head, which I hope you might find useful too – in a fun way.
Though if you're really struggling with stress and anxiety, I hope you're talking not only to your nearest and dearest, but that you're also receiving professional help.
1. Communicate – It's Fun!
Phone up family or friends and have a chat. Facebook video, WhatsApp, Skype – use whatever communication tools you enjoy, and have chat about the week.
Talk about past funny events, or any upcoming social events that make you feel excited.
Ask how they are, and engage in their lives too. Sharing is caring and will definitely make you feel better about your own troubles.
More importantly meet up with friends or family in real life and just chat things over. Problems shared are always problems halved.
2. Exercise – You Really Should
Getting your heartbeat up is a great stress-buster. You don't have to take off on a marathon run, but you do have to do something which works up a bit of a sweat.
A power walk with a friend, or join a gym and get some professional advice on some simple gym training for your mind and body's sake.
3. Jokes and Laughter
I think that any kind of jokes are good for the soul. I try to surround myself with people who like to have a bit of fun, be it irreverent or not.
A joke or a good belly laugh about something that happens in the day goes a long way to help make you feel lighter about life.
Laughter, I think, is a very effective way to thwart the effects of stress. They say that there's an increase of blood flow following a good bout of laughter which gives you a burst of energy, and can help make you feel better by shadowing the feelings that are causing you to be anxious.
4. Play Music
Turn on Spotify and then DANCE to your favourite tunes, in the kitchen, in the sitting room, on the lawn.
Let rip and dance as if no one is watching (they aren't).
Sing along to music at the top of your voice in the car (wind the windows up!). Find old favourites from your past, the songs that you loved which remind you of happy times. Feel the good vibes.
Music has been proven to help promote good mental health and can help you to calm down from any stressful encounters or situations.
5. Get Cooking
If you like cooking then get into the kitchen and bake up a storm or cook your favourite meal. Concentrating on things other than how stressed you are is key to actually relieving stress.
Why not combine your culinary art in the kitchen with some background music to fully occupy your mind?
6. Play Games
Stop being so serious, and bring out the child in you. Playing games allows you to step outside yourself for a while and play the role of another character.
Charades is a game for a good laugh, or maybe get out the cards after dinner and organise a card evening with friends.
You could perhaps play monopoly with your children or grandchildren and focus on enjoying the property game without the real-life hassle of purchasing property.
If you're sporty, get outside with a partner and play tennis, or invite the grandkids around for a game of rounders. Just do something that means you have to concentrate on being physical with a bit of strategic thinking thrown in.
7. Be Gentle on Yourself
If none of the above stress busters appeal to you, then how about my favourite activity, which is walking?
I find a long walk in any weather, the kind of walk where I just put one foot in front of the other, and just think through my problems and what's stressing me out is probably the best way of relieving stress.
I'm gentle on myself. I chant mantras, tell myself that I'm loved, strong and able to cope. Then I concentrate fully on my footsteps and the scenery around me.
After a walk like this I feel stronger, more energised, ready to tackle my problems with diplomacy, and gzxcv bzxcvbn[p reatly relieved of internal stress.
8. Get away
It doesn't have to be a super long break, a quick weekend away from it all will probably do the trick. It could be a break somewhere close to you that you haven't been for a while. Or you could visit distant friends or take the family away to the beach for the weekend.
Holidays allow you to get away from it all and are fun ways to relieve stress no matter how short the time away.
9. Be creative
Having a creative purpose that you find fulfilling has proven to be beneficial, and I definitely subscribe to that.
You might want to investigate any number of artistic pursuits, or try your hand at Blogging.
You might like to read How to write a popular blog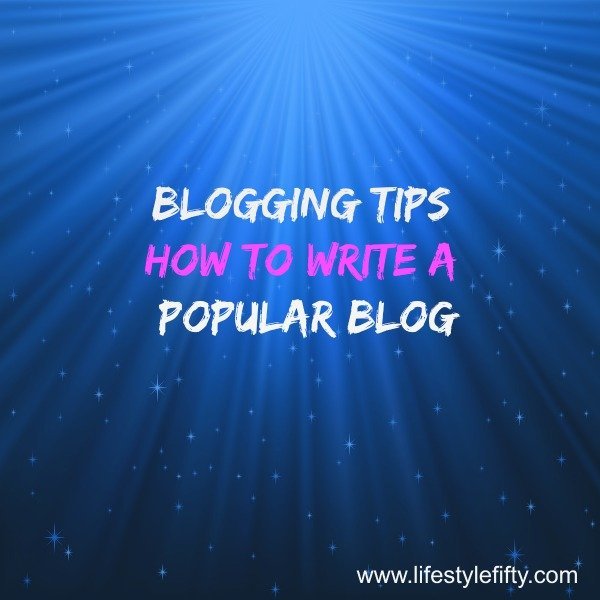 10. Join a club
Join a club – be with other people doing something that is important to you or that is just FUN!
Perhaps you'll join Rotary or Probus, or a hiking club.
Find a club – Google MeetUp in your area, and see what possibilities there are for joining groups of people doing things that you enjoy too.
Make stress busting a habit
These are just some of the fun ways to relieve stress and curb anxiety but each one will depend on your personal interests.
Look at what excites you and put that into action regularly.
And I say, if that activity allows you to have fun and enjoy life, then do it at least weekly whether you suffer from stress or not.
I believe it's important to find fun ways to relieve stress and curb anxiety and I'm on a quest to find simple methods for stress management activities to help stop the downward spiral into any kind of ill health as we get older.
I read and answer all comments, and I'd love your thoughts and tips about how to manage stress, and any other wise advice you have about how to create a happy and meaningful life as we age.

Thanks for your replies in the comments section below.
Pin this post for future reference.
Disclaimer: This post contains advice from my own opinion about relieving stress and anxiety. It should not be construed, or taken, as professional medical advice.