There are days, and I'm sure you have them too, when you are not really thinking about the clothes you put on, nor about style tips for dressing well, nor slimming tricks.
So you pull out your most comfy, battered old jeans and a sloppy cardi or sweatshirt before pulling on a pair of well worn shoes or boots and thinking, "There that will do for today."
Style Tips for Dressing Well over 50
But I don't believe that sloppy dressing serves us well, or does anything for our confidence.
So what to wear now we're over 50?
Ultimately we should wear anything and everything which makes us feel good. Clothes that are suited for the occasion, and clothes which are comfortable and not fussy.
The best style tips for dressing well as we get older are:
We are past the age of being dictated to – so we should wear what we know suits us.
We should wear what we feel comfortable wearing.
We should not blindly follow fashion trends.
Style Tips and Slimming Tricks
Of course there are those days when you want to look good because you're going out somewhere nice, or you just feel like looking the best you can, and you choose items from your wardrobe but find that nothing quite hangs together as you thought it would.
And you wonder … as I get older am I losing it?
What is my style now?
How do I dress well after 50?
What should I be buying to make me look and feel great?
Sherbert, where can I find style tips for dressing well these days anyway?
Clothes for women that won't break the bank.
It's no secret to some of you reading this blog that I love Vivid International clothes, like the bamboo swing top and capri pants pictured above on Alicia from Vivid International online checkout. 
You'll discover more style tips for dressing well in this popular post: Super wardrobe and Style Tips for when you're over 45 

and in this post 10 Casual Outfit Ideas
So if you're in need of some simple style tips for dressing well, and slimming tricks to make you appear slimmer, then I hope you find this post helpful.
Clothes for women over 50 that will make you feel great!
Slim Pants with a Loose long top
Slim, long length trousers (2) and a longish top (1) that skims your bum and tummy without clinging, has an elongating effect, and will make you feel elegantly country casual.
Wrap dress.
A sexy wrap dress (2, and below) is such a great style for anyone, especially if you have a bit of a tum you want to hide. Go for sleeves to elbow length if you want to hide batwing arms and such like, or just be bold and don't give a damn and pick a pretty sleeveless wrap dress.
Make sure your [easyazon_link keywords="wrap dress" locale="US" tag="souswawri-20″]wrap dress[/easyazon_link] sits just on or just above the knee.
Baggy Trousers
I know that many of you don't like trousers that sit low on your hips, or which are too slim fitting.
For women over 50, the fit and flare of baggy trousers in a wide bootleg cut, or even culotte style, could be your friend – especially if you are pear-shaped. They can be smart, sophisticated and stylish if you purchase carefully.
How to wear Baggy Trousers
Here are some stylish tricks to help make you look great in baggy trousers  …
Choose trousers that have darker edges or piping down the outside seams which will help streamline your legs.
A higher waist will help trim and slim down your tummy.
Don't go for pleated or drawstring styles as they add bulk around your tummy area.
Long baggy trousers (not culottes) should come right down to the bottom of your heel.
Large pockets that sit in the centre of your bum will make your bottom looks smaller.
Shoes without straps over the front of your foot, such as a kitten heel court shoe, or a sandal with a low front, (basically shoes which help elongate your ankle and feet) will give you a leaner silhouette if you're wearing wide, 3/4 length pants.
What to wear with Baggy Trousers
The best way to wear baggy trousers is with a simple vest.
Always try to keep it simple and choose tops which compliment the trousers- if you are wearing black trousers then go for a soft black, grey or white top and layer on the costume jewellery or a bright scarf. Don't go for busy prints up top, and don't go for blouses or loose fitting T-s, all of which can compete with the trousers and make everything look too big and busy.
Perhaps add a jacket over a slim fitting, plain, camisole vest for a chic Parisienne look.
Add a feature belt to nip you in at the waistline.
7 Simple Fashion and Style Tips for Dressing Well
Cross your heart dresses or wrap dresses that fall beautifully to knee length.
Fitted skirts that are tailored to fall just below the knee and fit well on your waist.
Mid sized heels and wedges.
Tops that have sleeves down to your elbows, and tailored jackets.
Beautifully fitted jeans that pull your lower tummy in and give the illusion of making your legs look longer.
Elasticated trousers with skinny legs over which you can wear a gorgeous tunic top.
Floaty calf length dresses with bolero cardigans or jackets.
Style is about confidence, attitude and personality
"I fully believe that age is just a number. Your style is about confidence, attitude and personality. Wear clothes that make you feel fabulous and that show the real you. Do not feel that you have to dress a certain way because you are a certain age," Nikki Parkinson from Styling You  told me. Check out her book "Unlock Your Style"
Personally, I like the idea of wearing what makes you feel good.
However, there are some things which I know definitely Do Not make me feel confident now that I'm over 50, and do not make the grade to be included in style tips for dressing well.
Fashion Phobias now I'm over 50
Figure hugging dresses that cling to my lumps and bumps.
Fitted pencil skirts that are too tight around the waist.
High Carrie Bradshaw heels that I can't walk in anymore.
Strappy tops that show my bat wings.
Drainpipe jeans that sit on my hips over which my spare tyre spills.
Leather-look trousers.
Trousers with elastic waists that look like pyjama pants.
When all's said and done we're at an age when we should be able to have some fun with our clothes.
Fashion is about feeling good, dressing for our shape rather than dressing our age, and wearing clothes that are comfortable and make us feel confident.
Go for it Lifestylers! Why not tell us in the comments about the clothes which make you feel good – and why you love them.
One of my blogging buddies, Rachel at Redcliffe Style also has some lovely style ideas.
Until next time,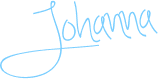 Disclaimer: Lifestyle Fifty Website is a participant in the Amazon Services LLC Associates Program, an affiliate advertising program designed to provide a means for sites to earn advertising fees by advertising and linking to Amazon.com.