In the old days
When I was a teenager the range of beauty products available to buy was miniscule compared to today. I think back to Biba in London, and how excited we were about the whole concept, then along came The Body Shop and we all became more aware about what we slapped on our skin and our faces.
I don't know about you, but in the ensuing years, I've become a little blase about what make-up and skin products I use, often letting price be the deciding factor. I do go through phases and favourites, but I'm always looking for tips about living the good life, although I am a fan of the all natural Vasse Virgin products (pictured) in the Margaret River region, Western Australia.
So I was very interested when reader, Millie Garret contacted me with an idea for a guest post about parabens.
If you're at all interested in what goes into the beauty products we use with such gay abandon these days, then read on. Millie puts forward a strong case for using products that don't include parabens.
The Great Parabens Debate

I am the type to fall in love with my beauty products. I'm picky and I have allergies, so when I find something that works, I stick with it. My latest obsession: Candy cane Chapstick. It smells delicious and it's seasonal, there's nothing better!
I have been obsessed with this particular scent for almost a month now, but it was just this morning that I actually read the ingredients.
Far down on the list are methylparaben and propylparaben. Now I'm not an organic radical, but all I could think upon seeing this was: YUCK!
What are parabens and why do people avoid them?
Parabens are commonly used as preservatives in skin care products like moisturizers, deodorants, soap, and apparently delicious seasonal Chapstick. They are formed from acid and alcohol.
There are four common types of parabens: methyl, ethyl, propyl, and butylparaben. The main concern with these compounds is that they may be a factor or risk in breast cancer. There has never been any direct proof that it is a cause, but in a study by Dr. Philippa Darbrein 2004 parabens were found in breast tumors.
The European Commission's Scientific Committee on Consumer Products believes there is little cause for concern with methyl and ethyl parabens, but that there is a possibility that propyl or butyl parabens may be harmful.
Why don't we just eliminate parabens?
If parabens might be a risk, we would think the solution would simply be to stop using them in our cosmetic products. There are plenty of paraben-free options that have emerged in the past several years, but the race to find a better preservative has been a rough one.
Parabens largely replaced formaldehyde as the main preservative used in skin care products. It may be a harmful substance, but it is likely not as dangerous as smearing formaldehyde on your skin, nor using moldy lotions.
That's not to say there is no solution. Certain combinations of herbs and oils can have a similar effect, as well as other manmade compounds. These products can be more expensive with a shorter shelf life, but at this point they are fairly widely available.
Should we avoid parabens?
I will likely not throw away my candy cane Chapstick because it contains two parabens, but I don't know that I will use it again either.
Deodorant concerns me more because of the proximity to the breasts, and because 55% of breast cancer occurs in the upper outside portion of the breasts. Fortunately I am also sensitive to Aluminum, which is used as the active ingredient in most antiperspirant deodorants, so I have used organic, natural deodorants (or simply a gentle soap and water) since I was a teenager.
I also specifically avoid body lotions containing parabens because they can be absorbed through the skin, and it is likely unhealthy to coat large portions of skin with any sort of preservatives.
How do we find paraben –free products?
Most brands that provide paraben-free skin care products will clearly label it as paraben-free. Organic and natural products may also avoid using parabens, but this is not the case 100% of the time so if it is a concern you should check the ingredients.
Luckily parabens are easily identifiable on ingredients lists because they are not hidden behind other names. You will usually see a prefix of ethyl, methyl, butyl, or propyl. Again, certain professionals believe some parabens are less of a concern than others. Breast Cancer Action also has a great list of cosmetic companies that do not use parabens in any of their products.
Home-made skin care and hair care recipes
Alternatively, certain store bought products can easily be replaced by homemade or single-ingredient recipes. Coconut oil will do wonders to condition hair and skin, and exfoliators can be made with common food ingredients like sugar, salts, and fruits.
Some people choose to avoid parabens entirely, others choose to avoid certain products, and still others do not care or do not even know what they are. Skin care is very personal, and so whatever your choice, it is important to make informed decisions regarding the product
Millie Garret has a passion for health and self-improvement. As a teenager and even into adulthood she struggled with acne, which inspired her to become an esthetician for many years. She has lived in only two places in her life: the hustle and bustle of the San Francisco Bay Area and a more rural area in southwest Idaho. Millie loves to share skin care advice and recipes for homemade products. She looks forward to the holidays when she gives away homemade soaps and moisturizers.
Millie doesn't have her own blog yet, but she's contributed around the web with articles about beauty products and skin care. She recently started a new twitter after a long hiatus, and has been trying hard to maintain it (@Miss_MillieG), although she says that she rarely remembers to post.
"Thanks Millie for a really informative article."
Until next time,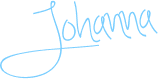 What's your take on Parabens?
So Lifestylers … what's your take on Parabens? And what beauty products might we find if we sneaked a peak into your vanity cupboards?