A little outfit inspo for you today, and 5 tips for everyday style.
Yes, there are good habits you can cultivate for savvy everyday style.
Today, I'm working navy blue. Navy blue is a fabulous base colour and suits nearly everyone.
While having a rainbow wardrobe is fun, it might not be the best for everyday wear and it's hard putting a rainbow look together.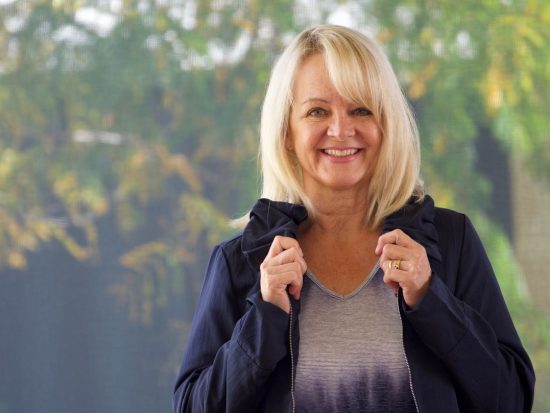 Tips for Everyday Style – Don't discount Navy
Navy can be teamed with lots of colours including white, ivory or cream, some shades of orange, pink, grey, nude and lime. So as long as you stick to block colours in navy you could then add something bright that contrasts and adds excitement.
It will work for you and your wardrobe time and time again, especially those days when you don't want to think too hard about what to put on, but you still want to look stylish.
If you're adding jewellery then go for silver because it looks great with navy.
Look at the shades of colours you're putting together and review the palette. The palette I'm wearing is quite subdued, and I've chosen complementing rather than contrasting colours for an autumnal day.
A navy jacket, navy pants and black boots complete the look with this long sleeved knit which falls to just the right length.
My look proves to me once again that keeping to a tight colour palette really works for my everyday style. Also if you find a clothing brand that you like (and which conversely fits and suits you well consistently) then stick with it.
Why? Because often the colours the brand chooses for a seasonal range will complement each other. I'm wearing a jacket and top gifted by Vivid International from their Portobello range. I could choose other garments from the same range which would mix and match very well due to the colour palette the designers have chosen for the season.
Because navy is so versatile I had pants of a similar shade already in my wardrobe.
The pants I'm wearing above, are from Marks and Spencers (UK) and the boots are LAURA's from FRANKiE4.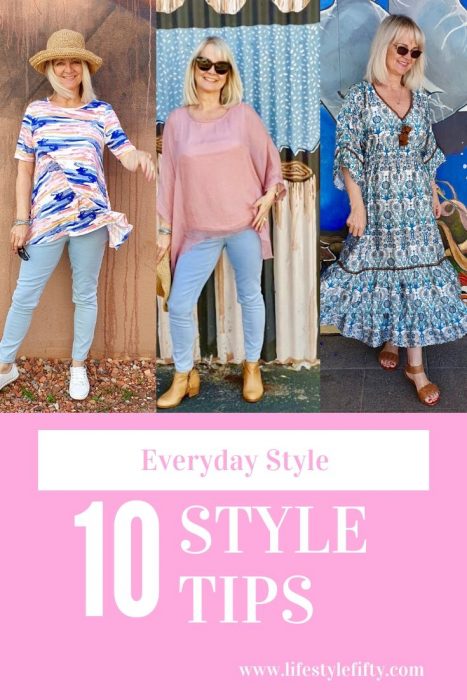 10 top tips for everyday style
Dress simply. Understated is nearly always more elegant.
Invest in a few tailored pieces which you keep on high rotation rather than a whole lot of cheap clothes that won't fit so well.
Sticking to solid blocks of colour over patterns is always a good idea for quietly elegant style.
Colours affect your mood – so be aware which colours give you a feel good attitude when you pull them from your wardrobe. Remember a smiling face is always more stylish than a frown.
Choose shoes or boots that you not only feel good in but which are comfortable. There's nothing worse than having sore feet for the sake of a fashionable look.
Is the look flattering – does it accentuate your best body features?
Does the outfit overwhelm you rather than flatter you? If the outfit wears you and has lots of contrasting colours, rather than you wearing the outfit, it might be too confusing for your height and shape.
Don't wear large with large. A slouchy or loose swing top looks great with ponte pants or skinny jeans, but it won't look so good with wide bottomed trousers.
Hiding your shape is not always the best way to feel slimmer. Sometimes you'll feel sexier in fitted garments even if you feel your shape is too curvy for them. Experiment and be bold.
Generally speaking you'll find that wearing light tops with darker bottoms is more flattering than the other way around.