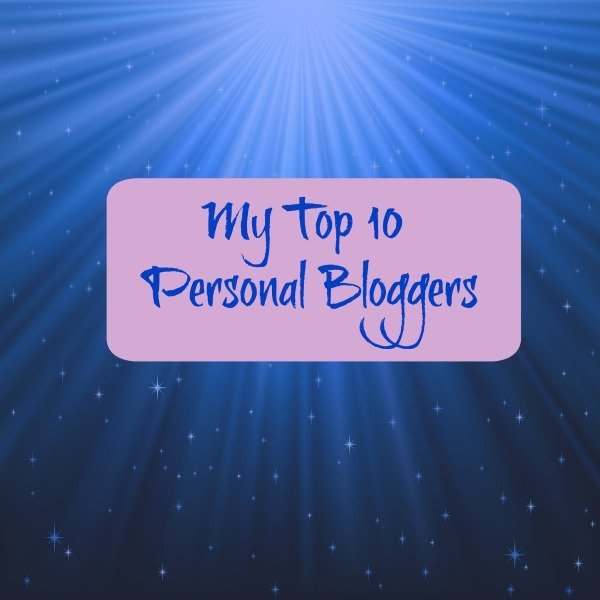 "Don't talk about our dirty laundry," was something my father used to tell me when I was growing up. I learnt to zip up and keep quiet about anything that went on in our family, stoic in my British reserve.
Looking back on the things that went on in our house I'm not sure that was such a good thing, and these days with blogging opening the floodgates for people to air all their fears, troubles and woes to the whole world in cinematographic detail,  I'm not sure that's such a good thing either.
You might also like : Learning to Exhale in Europe
However, if there is such a thing as being moderate but open in what we share for the sake of helping others, then I agree that often it's our own personal stories which do the best as blog posts. Sure you need to entertain or inform your readers as well, but the most successful bloggers do more than that.
They write about their own personal journeys, struggles and achievements and take you along for the ride.
Welcome to Bloggie Friday. Today I'd like to introduce you to my top 10 personal bloggers and give some tips about how to create an unplugged story post – which is the type of post these bloggers seem to be able to create with such ease and style.
How to write an unplugged story
You are the main character in your blog. Yes, to a certain point it's all about YOU, as long as you remember that your audience wants to know 'what's in it for them' too. So you need to be able to spin a good yarn about what's going on in your life and keep your readers interested. How much you share, is up to you, but it has to be true.
Check out : Styling You
Don't try to be Shakespeare
Keep it conversational – A blog post isn't an article for magazine, so don't try to write as if it were. Write as if your best friend is in the room, be approachable, witty, quick off the mark and compassionate too – but tell it like it is, from the heart, always.
Check out : Iris May Style and Life Images by Jill and Middle Aged Mama
Preachy Teachy
Don't be too preachy – It's really easy to be bossy when we're writing. After all it's just us and the computer screen – we can tell it what to do, it's okay, isn't it? Actually it's not, not if you think you're chatting to your best friend.
Check out : Planning with Kids and Fifty Shades of Age
Don't be a Barbie
Show your flaws – The best blogs are written by people who show their flaws. Your readers will relate to you if they think you have faults just the same as they do, but they're less likely to want to listen to you and just tune out if you are a Miss Barbie-life-is-perfect-I'm-just-waiting-for-Ken-to-get-home type of person. Don't be afraid to tell a story where you come off badly, but keep your readers on your side by justifying any mean actions.
Check out : Veggie Mama
On the couch – not
Blogging isn't therapy – Don't use your blog as a therapy session because your readers are not your therapist. Yes write about past events that hurt you or crippled you emotionally, but just make sure that you have some time between you and the event so that you can tell the story in an intriguing and helpful way, and your readers can learn a thing or two about you, and about how to cope in a similar situation themselves.
Check out : Get in the Hot Spot
Make 'em laugh!
Be humorous – if you can – humour is hard to pull off, but if you've got it then flaunt it.
Check out : WoogsWorld  and I opened my mouth and it ran away with me
Writerly tactics
So this is the point I get to potentially be preachy. This is the Workshop Facilitator person coming out in me – sorreee 😉
Give another point of view – When you're writing in a colloquial way it's sometimes okay to give other points of view as well especially if they add dimension to your story. "I could see she was looking at me and thinking I was a complete idiot because …." Or "By the look on his face I knew it was all over," etc.
Don't waffle – Grab your readers by the throat in the first sentence and make them want to read on. "Last Thursday I kissed a corpse!" WHAT!! I want to find out why.
Take your readers on a journey – All good stories have a beginning, middle and an end, with lots of "And then, and then, and then" in the middle to keep the interest levels high.
Keep to the point – Your post should have a point, or a theme, or a moral. Decide what it is, and stick to it – don't ramble off at tangents.
If you had to recommend a favourite Blog to a friend, which one would it be and why?