If you love travel but you're fed up with the 'been there, done that, ticked it off,' kind of tourism, then you're going to love these travel goals – a modern bucket list for responsible, healthy, feel-good travel, leading to sustainable tourism.
Lonely Planet's Travel Goals is a book for travellers who want to be immersed in a foreign culture, or who want to gaze in deep wonder at the natural world, and not just pass rapidly over it.
Lonely Planet's Travel Goals
Lonely Planet surveyed more than 7,500 members of its community of travellers from around the world, with 92% of respondents saying they see travel as "an opportunity for positive change".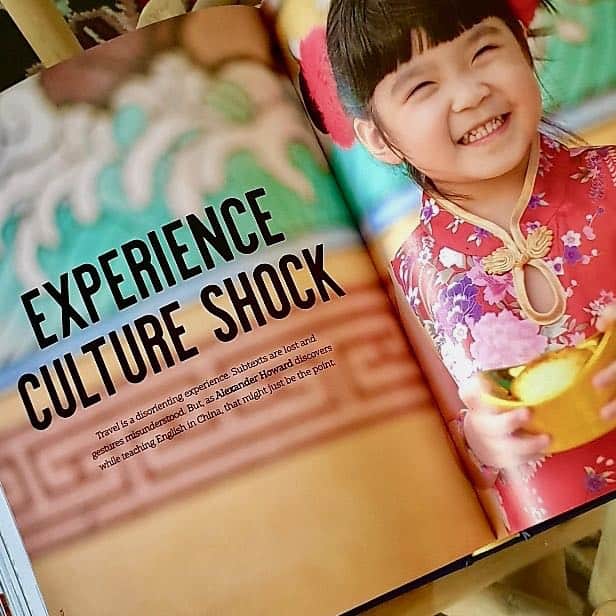 In addition, 68% of those surveyed said they now care more about sustainable travel than they used to, while 60% view travel as more of an opportunity for personal growth than they previously did.
For those travellers wanting to discover themselves (as much as the next big sight), Lonely Planet's Travel Goals has the potential to change lives.
From sleeping under the stars and witnessing natural phenomena to more ambitious challenges, such as helping communities and safe-guarding the environment, this is the essential companion to a life well-travelled – and well-lived.
"These travel goals are not about ticking off a list of far-away sights," Lonely Planet says. "They are about a life filled with variety and self-discovery.

Lonely Planet
The book is full of transormative travel experiences and inspiration for finding goals to aim for.
Such as …
Spend time on water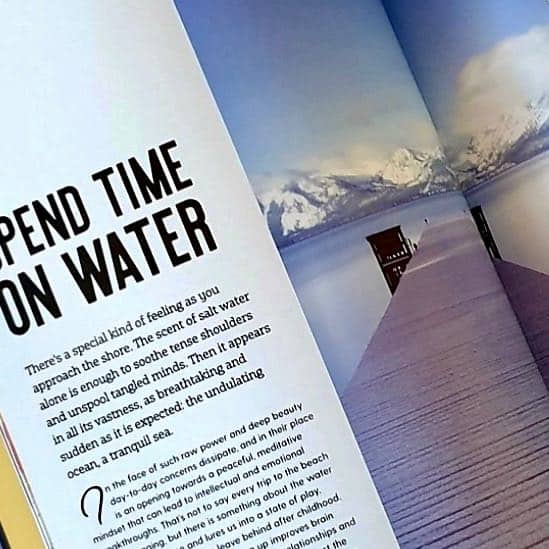 Each goal is enriching in some way, either because it's about forging stronger connections with the natural world, helping a community clear a coastline of plastic, or spending a week on silent retreat.
How did Lonely Planet go about compiling this list?
"We started out by asking our pool of travel writers about the travel experiences that had a life-changing effect for them – what would they recommend everyone try at least once in their lives? "
They then honed this list to 120 experiences that they felt would be the most personally rewarding.
"For each goal we explain why you should consider giving it a go and give at least three recommendations for where you can put the goal into action."

Lonely Planet
The goals are wide ranging, and I challenge you not to be inspired.
Goals such as retrace your roots, or …
Engage all the senses
These are travel goals that will make you think, and engage. I love so many of the ideas in this book.
It's certainly a travel book for our times. Especially when I think back to my youth when travel first became a thing for us baby boomers – the time of the package holiday! Remember that? It was all about finding a nice hotel, with a pool, near a beach and plenty of sunshine.
These days we might be more inclined to engage all our senses in a more meaningful way than waiting for the 6 o'clock cocktail!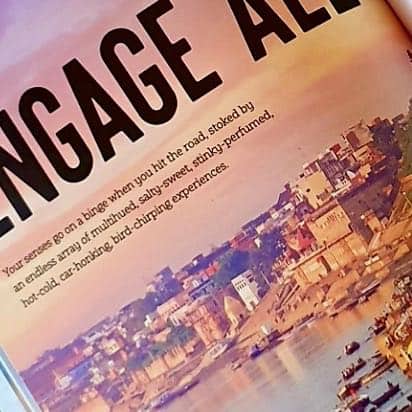 Find your own Travel Goals
There are 120 different travel goals in the book. They are essentially ideas for travel self discovery, some of which include:-
Learn a craft
Seek out sacred places
Sleep under the stars
Make a pilgrimage
Meditate with masters
Survive in the wilderness
Help save an endangered species
Live off the land
Help a community rebuild
Write a travel blog
Visit empty places
Join a conservation project
Each chapter describes the experience and what you'll achieve or get out of it. There are also tips and resources to help you achieve your own travel goals if you're searching for similar experiences.
This is a book to help you create positive, life-changing travel experiences.
I think you'll love it as much as I do.
Pin this Post to your Travel or Books Board – Happy Pinning!
What travel goals do you have?
We'd love to hear about them in the comments 🙂
Let this video inspire you
Disclaimer: This post contains a gifted product, and affiliate links from which I stand to earn a small commission if you buy from them – but at no expense to you. Lifestyle Fifty Website is a participant in the Amazon Services LLC Associates Program, an affiliate advertising program designed to provide a means for sites to earn advertising fees by advertising and linking to Amazon.com.