What is a Podcast? What is a travel podcast? What are some of the best travel podcasts to listen to while driving? And why should you listen to The Thoughtful Travel Podcast?
Let's begin at the beginning.
What is a Podcast?
So what is a podcast exactly? Why is it different to say a radio show? How do you listen to a podcast?
I think this quote from Yaro Starak gives a quick and succinct explanation.
"Podcasting is a form of audio broadcasting on the Internet. The reason it became linked with the iPod in name was because people download the broadcasts (audio shows) to listen to on their iPods. However you don't have to listen to podcasts only on iPods; you can use your computer with some music software such as Windows built-in Media Player or iTunes for mac (which has a podcast library), or your smartphone, or even in your car. It really doesn't matter, as long as you have some way to play music on your computer you will be able to listen to podcasts." Yaro Starak Entrepreneurs Journey
Getting interviewed on a Podcast
I love being asked to chat on travel podcasts, or any podcasts for that matter, and for the last two summer seasons I've also had a weekly guest slot on radio : The Weekender with Harvey Deegan on Radio 6PR.
But you know what?
I can't stand the sound of my own voice!
I imagine that I sound well modulated, not too high in note, and quietly confident. Anyway that's what 'I think'.
What I hear on a podcast is a high pitched banshee wailing like some kind of crusty old English matriarch in a great hurry to get finished.
And my voice sounds so high – high enough to break a glass at top C.
Where in heaven's name did that voice come from? It's not mine. It's not me. Honest it's not.
The Thoughtful Travel Podcast
Then I listen to Amanda Kendle, host of the wonderful travel podcast, 'The Thoughtful Travel Podcast', and she sounds all husky and sotto voce. All beautifully modulated, with a voice that's kind of like thick whipped cream, with a glorious  Australian accent suggesting the excitement of a new world and travel adventures in bright sunshine on wide open plains.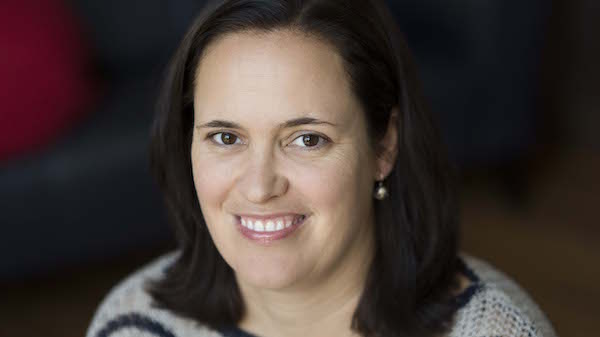 Not only that but Amanda is so quietly and understatedly smart. She gets stuff. Then she talks about it and makes sense of things in a philosophical way. No mad mass tourism 'Top 10 Things to do in' topics for Amanda. No, she gets to the heart of things. And for me this is such a relief from all the noise in the travel blogosphere.
Amanda asked me some incisive questions, which I tried to answer in my babbling, here and there kind of way. You know finding a diamond nugget to chat about here, not finding the right word there, and then going completely off track in some places and wondering where in hell I was heading to while talking nineteen to the dozen just hoping it would all come back to me.
Embarrassing in places? Much.
So why am I promoting my three podcast chats with Amanda in this post?
Well, because I'm really really suggesting you should subscribe to her show and listen on a regular basis. She attracts fabulously interesting interviewees each week who have some amazing stories.
Some will make you laugh and some will make you go all soppy, some will make you want to rush out and book a holiday, while others will make you go, "Really? No! Surely not!"
Amanda has just aired her 100th show, plus she now has regular sponsors too. Amazing – and to think we both went to the same 'How to start a Podcast Workshop' a couple of years ago.
The difference is that Amanda took the bull by the horns and just started, learnt, improved, improvised and became amazing – whereas I did not (admitted in my high squeaky voice)
Anyway, if you'd like to make a judgement call on my voice, I'm interviewed in the three podcasts below – oh, and make sure you subscribe to The Thoughtful Traveller on iTunes for all the episodes won't you?
Listen to a Podcast now
The Thoughtful Travel Podcast with Amanda Kendle is a show for travel lovers. Each episode is packed with travel stories from fellow travel addicts on topics like using foreign languages, meeting the locals, getting lost and what we learn from our travels.

" I launched The Thoughtful Travel Podcast in March 2016, and it's a show for travel lovers of all kinds who want to hear stories from fellow travel addicts on topics like meeting the locals, getting lost, what we learn on our travels, slow travel and memorable travel moments.

Each episode, I chat with two or three different travellers – bloggers, photographers, authors, artists, and more – and they tell tales of their travels related to the episode's topic." Amanda Kendle.

Amanda's travel blog Not A Ballerina hosts the show notes for each episode and is one of the best podcast websites I've found for thoughtful travel stories.
Best Travel Podcasts to listen to while driving
For me there's nothing better than dreaming about travel when I'm doing boring things like ironing or driving long distances on the highway.
If you're looking for some great tips and travel inspiration, you might enjoy listening to some of the best travel podcasts I've found, listed below.
The Thoughtful Travel Podcast
Zero to Travel
Travelogue
Abroaders Podcast
Tropical MBA Podcast
Travel Tales Podcast
Zero to Travel
Indie Travel Podcast
National Geographic Weekend
Extra Pack of Peanuts
Travel with Rick Steves
This Week in Travel
Do you enjoy listening to podcasts?
Which podcasts to you listen to?