This series about women over 50 who blog is growing and growing. I'm delighted to say we are onto Part 4 today, with parts 5 and 6 in the pipeline. It's wonderful to be introducing you to, or perhaps re-familiarising you, with creative and inspiring bloggers over the age of 50. If you'd like to be included in the series, please let me know in the comments section, and I'll do my best to include your blog in a future post.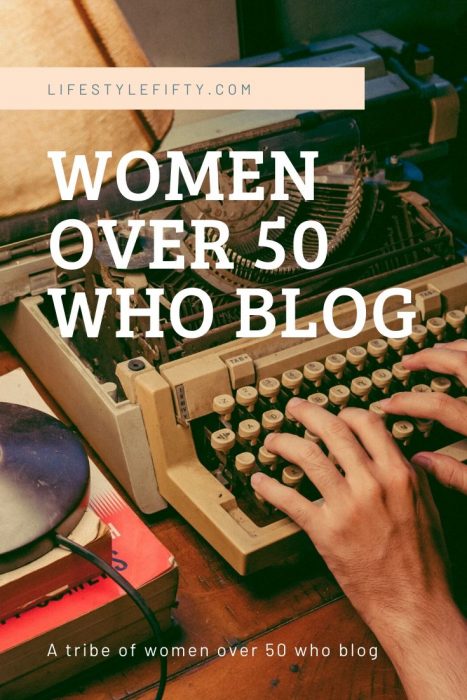 Women Over 50 who blog
To read the first 3 posts in this series click on the following links.
Blogs By Women Over 50 – Part 1
Inspiring Blogs by women – Part 2
Lifestyle Blogs for women over 50 – Part 3
Blogs for women over 50 – Part 5
Michele Morin – Living Our Days
I began blogging around the same time that my nest began emptying. I write about the books I am reading and the grace I am receiving at Living Our Days, a name derived from a much-loved Annie Dillard quote: "The way we live our days will be, after all, the way we live our lives."
I am a Bible teacher, reader, writer, and gardener and have been married to an unreasonably patient husband for nearly 30 years.
Together we have two married sons, two teen sons, two daughters-in-love, and two adorable grandchildren.
I lament biblical illiteracy, find joy in sitting around a table surrounded by women with open Bibles, and advocate for the prudent use of "little minutes."
Any or all of this life experience eventually finds its way into my writing.
Aside from the accountability that blogging provides, one of my most treasured blessings of the writing life has been the opportunity to collaborate with other sites around the great wide world of blogging to share Truth and to encourage readers in the following life.
Here's a link to a recent post that seemed to speak hope into readers' lives: Following the trail to hope.
Suzanne Vickery – Global Housesitters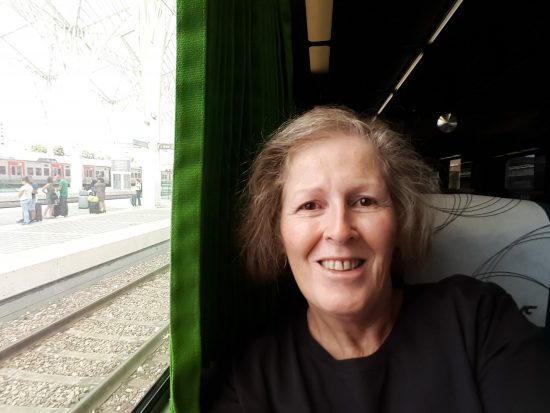 When I first started blogging, it started off like this: There was this lovely DELETE On a sunny day we DELETE.
This carried on for months, I was my own worst critic of my ability to string words to together. For myself this writing lark does not come easy, it takes a considerable amount of deleting before I achieved a paragraph or two.
Then I thought of all the hobbies I have embraced over my lifetime, I never got those entirely correct first time around either. Should blogging be any different? With that thought, I started to relax about my ability to write.
Nonetheless, those hobbies had not changed my life or brought me as much satisfaction as blogging. In almost too many ways to count, it has changed me and the way I express myself creativity via writing. Still very much a work in process.
I have been rewarded for my efforts, with regular interactions from other bloggers as well as the 3rd placing for Best Newcomer Blogger, a nomination for Most Informative Blogger. Unfortunately, we have not been able to attend the Bloggers Bash that is held yearly in London. Hopefully, next year, in 2019. Great motivation to keep blogging and to improve my writing.
It has been intellectually invigorating to gain new friendships in another community of other like-minded people who blog. This community travels along with us no matter where we are in the world. Even more pleasing is that we have met a few blogger friends in person.
The main reason why I started blogging was to document our travels and especially our ongoing life as full-time housesitters. In between travel, musings on life, I write about the animals and communities in which we are fortunate enough to housesit in.
There are many reasons why blogging is tremendous, too numerous to write in this short interview. The best recommendations are still found in the personal realisation that blogging changes you, the blogger.
To connect up with me and learn more about our life as full-time housesitters I would love to hear from you.
Here's a recent post I hope you'll enjoy: Housesitting by the Chichester Harbour
Sue Loncaric from Sizzling Towards 60 & Beyond
I'm Sue from Sizzling Towards 60 & Beyond and I live in Brisbane, Australia.
I started my blog 3 years ago as a means of connecting with other Women Over 50. I had retired early and found that after working full time for many years and with a family who had flown the nest, I had too much time on my hands. I had lost my purpose and my identity.
My passion is to encourage and inspire other Women Over 50 to embrace this wonderful phase of life by living with an Ageless Attitude.My blog is all about living a healthy and happy lifestyle and providing ideas and ways for other women to achieve the life they want now.Midlife is our time and I love to share my thoughts and motivate others to make the most of each day.
Blogging is all about connection with readers and the blogging community, who are so supportive. I'm constantly learning from them and I've made some very special friendships along the way.
I will never be the 'next best thing' in blogging but I love my blog and when someone is inspired by my posts, well that just makes my day.
Patricia Doyle – Retirement Transition
When I retired back in July 2014 from a 30+ year corporate career with one company, I had no idea what I was going to do. The timing was a few years earlier than planned, as a highly attractive, early retirement package was offered. I had work-focused life style with no mind-space for hobbies. I didn't even have an exercise program. The only thing that was planned OK for my retirement was the finances. What about "life"?
The days after the retirement moment became a journey of transition. I needed to learn how to live, not work. Part of the transition was (re)discovering who I wanted to be when I grow up and what I wanted to do. I am a planner, a list-lover, and have the ability to create frameworks. I uncovered a desire to write and a realization that I liked to advise/teach others. This all merged into creation of my Retirement Transition blog where I try and focus on the "how to" of retirement transition.
I continue to blog because I connected with others on similar transition journey … from full-time career to what comes next. I am inspired by others in learning how to life like fully at midlife and beyond. And hope my own insights can help someone else on their journey.
Here's a recent post I hope you'll enjoy : My Favorite Self Discovery Tools
Janet Mary Cobb at Janet Mary Cobb
Janet blogs at Janet Mary Cobb
Janet Mary Cobb's website tagline reads 'find peace | be content | joy someone' – reflecting my aspiration to live up to my Chinese name 安 欣 怡 (peace, joy, contentment) which was given to me when I was a missionary in my 20s.
I focus on living holistically, fighting for justice and against racism and inequality, and challenging the status quo.I blog to share my thoughts – hoping my ideas, experiences, and questions encourage other women to find their voice, live contently, challenge the status quo, and go about doing good. I read others' blogs to challenge my own ideas.
Previous blogging efforts gave way to work and life, and I had no idea how to connect with readers! I dove head first into blogging again in April when I learned about the AtoZ Challenge. I wrote every day, building a little community of other women writing about life – and I was hooked!I've never wavered in my efforts to become an author.
When my career imploded in 2015, I self-published my memoir, monetized every skill I could think of, and now create time and space to focus on writing. Blogging gives me practice in honing my voice and sharpening my skills – while engaging with a great community!
Collect all of the posts in this series with These Pins – Happy Pinning!