Over the last couple of years I have fallen just a little bit in love with the W. Lane brand of clothing.
Not only does it seem to suit my busy lifestyle, it's also smart but casual, easy to wear and very often requires no ironing. Win!
Don't get me wrong, I'm not a style icon, but I do like trying to look stylish – I won't say that you'll find me looking like the bees knees if I pop to the supermarket or on my daily walk, and if you knocked at the door right now you'd be in for one helluva shock.
And I may be well past 50, but so bloody what! If I were to join you for dinner or go out for lunch perhaps at a South West winery, I like to make an effort with this old carcass and look as good as possible.
So too do some of my friends I've noticed, and I was so chuffed to see two of them at separate events wearing some gorgeous W Lane pieces and accessories, having been just a little influenced by my blog posts on Lifestyle Fifty. I say just a little influenced, because my friends are fiercely independent and feisty 🙂
Don't they look great? They are both bloggers – you can check out their blogs at Ingrid Rickersey and Life Images by Jill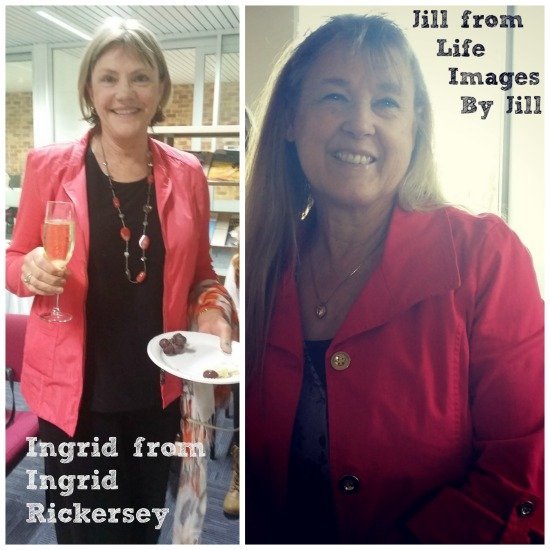 I happened to pop into W Lane the other day as I went about my domestic duties at Coles – which just so happens to be right opposite the W. Lane store where I live! Convenient eh?
And I was inspired to go online and have a little fun putting some looks together for you today. I hope you like them and if you're inspired, then pop over to the W. Lane website for more ideas and a whole lot more easy to wear, stylish day to day clothing.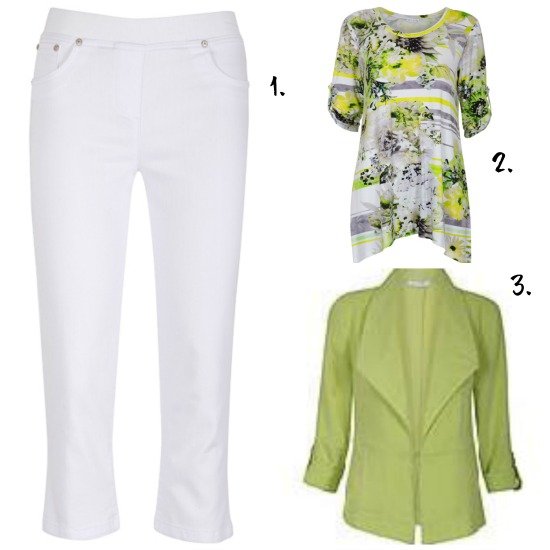 Seems like green is still a statement colour for Springtime, and I for one am glad because I love all these ice-cream shades of jade. I think the fluid blouse would go well over these white pants skimming the tum nicely, and the trendy jacket would be great on top if the temperature turned cooler in the evening.
Crop pants, a pretty top with sleeves to cover up the upper arms and a dainty pair of comfy looking sandals. Yep, fresh, simple and no fuss. I like that look – how about you?
I'm a big one for hats in sunny weather because I'm not one for exposing my skin to the sun anymore, and I thought it would be fun to build an everyday look around this pretty blue hat. Comfy long, lightweight Capri pants and a white blouse to cover any flappy-top-arms complete the look. I was thinking I might add a blue scarf so that the white of the blouse doesn't make my teeth look too sanguine 😉  I loved the nude shoes too.
Last but not least I put an evening look together based around my friends above who teemed their bright jackets with black. Don't you think this is an elegant Little Black Dress? How about putting it together with a bright fuschia cropped bolero jacket and bright accessories for a statement evening look?
Anyway Lifestylers, here's hoping you're inspired to put together your own fresh Spring looks, get out and about and use your town pavements as your runway!
Post a photo of your favourite, or your go-to everyday Springtime outfit on Lifestyle Fifty on Facebook and I'll feature you here on the blog.
Which of the above looks do you like the best?
Until next time,