Discover our most loved Readers' Posts, find out more about Lifestyle Fifty, and Sign up for the Newsletter.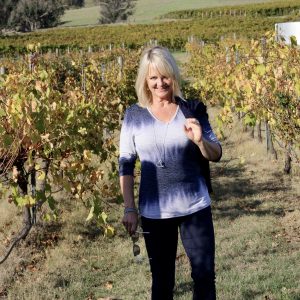 Hello and thank you for visiting!
I'm Jo, and I've been blogging since 2010 and as a freelance journalist I've been writing articles about travel and lifestyle for over 35 years.
I'm well over the age of 50 now, and on Lifestyle Fifty I write about fashion, life and travel to help other women over 50 look great, feel great and have adventures as they get older.
I hope you'll find Lifestyle Fifty a happy place to visit online helping you to ease the challenges, and ups and downs, of keeping healthy, fit and stylish as we age, as well as celebrating each passing year with new travel adventures.
Expect everyday fashion advice, travel stories, beauty tips and promotions – I hope you'll find lots of tips to help you live life to the full!
We're getting older, but we're NOT invisible!
Let's do our best to live the good life as we get older!
But before I forget … there's something I'd like you to do first.
Sign up for the Newsletter
It's easy to lose touch in this busy world. To make sure we keep in contact, please subscribe to Lifestyle Fifty.
It's FREE and you'll receive the inspirational, printout the Lifestyle Fifty Manifesto.
As soon as you enter your information below I'll send you a welcome email which will also unlock your membership of Lifestyle Fifty Unplugged, our exclusive online community on Facebook.
By subscribing to the Newsletter you'll receive bi-monthly inspiration and promotions in the form of an email letter, plus blog post updates. I won't send you any spam, I promise. No, the reason I ask you to subscribe is that we all have so many things to remember, and it's easier if we automate the process. By subscribing below you'll receive The Manifesto, new blogs posts by email and access to Lifestyle Fifty Unplugged on Facebook.
Sign up HERE for the Free Newsletter.
Popular Posts
How to wear Ponte Pants and Look a Million Dollars
Around the World in 104 days and Top Cruise Tips
How to live a more simple life
How to create Balinese Gardens without going to Bali
9 Super Style Tips for Staying Stylish Over 50
Super Wardrobe and Style Tips for Women over 45
You're invited to share health issues, recipes, family concerns, memories, books, travel and anything else that's on your mind in the comments sections – please do pop along and have your say, won't you?
Let's navigate getting older in style and have some fun along the way.
If you'd like to connect on Facebook, here's the link to Lifestyle Fifty.
If you'd like to connect on Twitter, I'm @johannaAcastro
And please connect with me here at Google+
On Instagram? I'm at Lifestyle Fifty
Here on Pinterest
If you write articles about getting older then I welcome you as a Guest Blogger. Please contact me for Writers' Guidelines.
If you'd like to read a post or two, why not check out the sidebar and 'Popular Posts' to see which ones are trending on Lifestyle Fifty.
And before you go, please don't forget to follow Lifestyle Fifty via the Newsletter:
Now, to get back to the Blog just click Here
Or Sign Up for the Newsletter here …
Have fun, won't you? And I look forward to hearing from you 🙂