I don't know about you, but I always struggle to buy my hubby presents. It's not that I don't know what he likes, I do, but I also know that he always will always say to me when asked : "I'm the man who has everything, I don't need anything."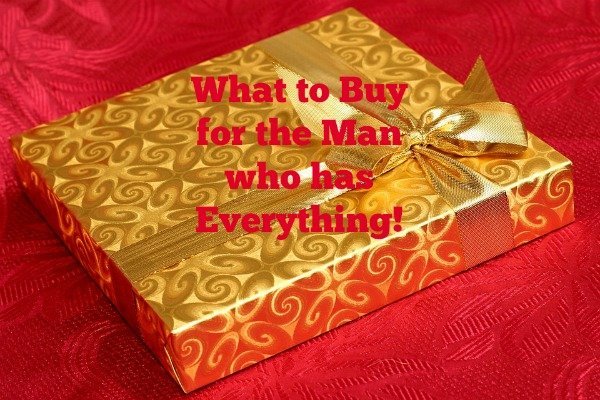 Of course he doesn't have everything, far from it. He just doesn't lust after material stuff in quite the same way as I do.
You know … hell yeah, Christmas or birthday … ooh, clothes, massage, pretty sparkly things, weekend away. I'm totally vacuous and needy. Do not, NOT buy me anything is the message I send to him.
So because his message to me is totally different, I nearly always end up buying him CD's, because they are the things that he never tires of. He loves his music. I'll might ask the kids to suggest something new and seek it out, or I'll look on the independent music stores.
Gift ideas for men who have everything
A recent hit with my hubby was David MacDonald CD – who we watched 'live' at a small indi music venue in Bunbury. His music wasn't mainstream so not sold in JB Hi-Fi or similar, but his CD's are sold on CD Baby – which I've found out is a great online store for independent music.
The lovely things was that when the CD arrived, the confirmation note was almost better than the music – Lol!
"Your CD has been gently taken from our CD Baby shelves with sterilized contamination-free gloves and placed onto a satin pillow. A team of 50 employees inspected your CD and polished it to make sure it was in the best possible condition before mailing. Our world-renowned packing specialist lit a local artisan candle and a hush fell over the crowd as he put your CD into the finest gold-lined box that money can buy. We all had a wonderful celebration afterwards and the whole party marched down the street to the post office where the entire town of Portland waved "Bon Voyage!" to your package, on its way to you, in our private CD Baby jet on this day.

We hope you had a wonderful time shopping at CD Baby. In commemoration, we have placed your picture on our wall as "Customer of the Year." We're all exhausted but can't wait for you to come back to CDBABY.COM!!

Thank you, thank you, thank you!"
So for the man who has everything, then CD Baby is a great store for independent music if you're looking for music for your man with a lovely note to go with it!
I don't think I'll ever buy from Amazon or eBay ever again!
What are you giving your menfolk this Christmas?