For a long time now I haven't had a watch. I've been saying my mobile phone does okay – why do I need a watch? Well, to be honest there are many times when a watch is more convenient than a phone, and style plays a big part in the equation too. So when I heard about Nordgreen Minimalist Watches, and then saw their feed on Instagram, I was keen to find out more about these very elegant, luxury designer watches.
Minimalist Leather Watches
I discovered that Nordgreen watches are Scandinavian designed and originate from Copenhagen, and when I delved into Instagram I was bowled over by their clean, minimalist design.
They are created by world famous designer of Bang & Olufsen, Jakob Wagner, a household name in Denmark, who works only with top end brands.
He has made sure that Nordgreen watches are in synch with the slow living ideal of 'less is more'.
Luxury designer watches they may be, yet they embody simplicity, symmetry and minimalism.
Minimalist Watches for Women
And now, I'm in love with my dusty pink Philosopher watch (the body circumference is a size 36).
A ladies leather watch, with rose gold casing, and delicate pink leather strap, it has already become my go-to accessory, as well as my time piece.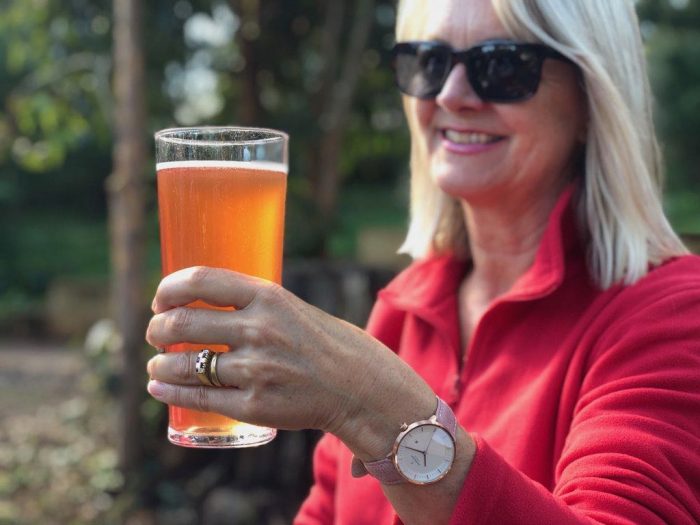 Beautiful Large Face Watch
The Philosopher style I'm wearing is a large face watch.
In fact all Nordgreen's watches feature large faces.
The Philosopher adds a little je ne sais quoi to any outfit, whether it's a casual weekend look or something more dressy. It's great for work, and for relaxing as well.
Nordgreen's watches just seem to ooze simple style with their pure white faces, and if you look closely you'll see that the watch body has a slightly outward design giving it an angular feel making it look and feel a little bit different.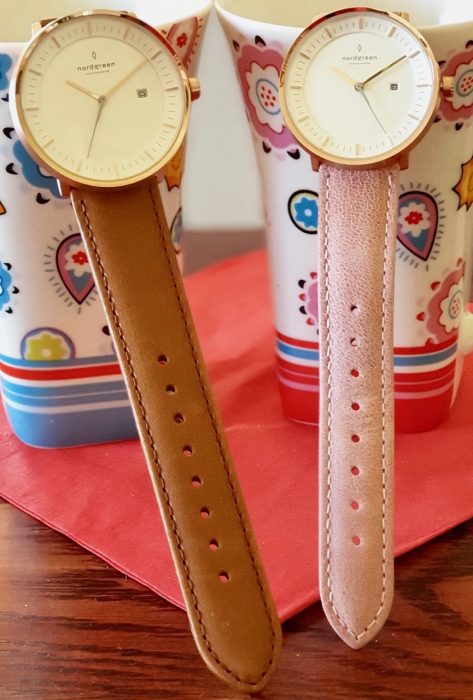 Overall these beautiful minimalist watches are simple, sophisticated and stylish, suitable for both men and women.
"Everyone looks at your watch and it represents who you are, your values and your personal style."


Kobe Bryant
Minimalist Watches for Men
Dave is doing some philophising of his own, having Sunday morning coffee and cake, wearing a brown Philosopher watch that also features a leather strap, and rose gold band with a circumference slightly larger than mine in a size 40.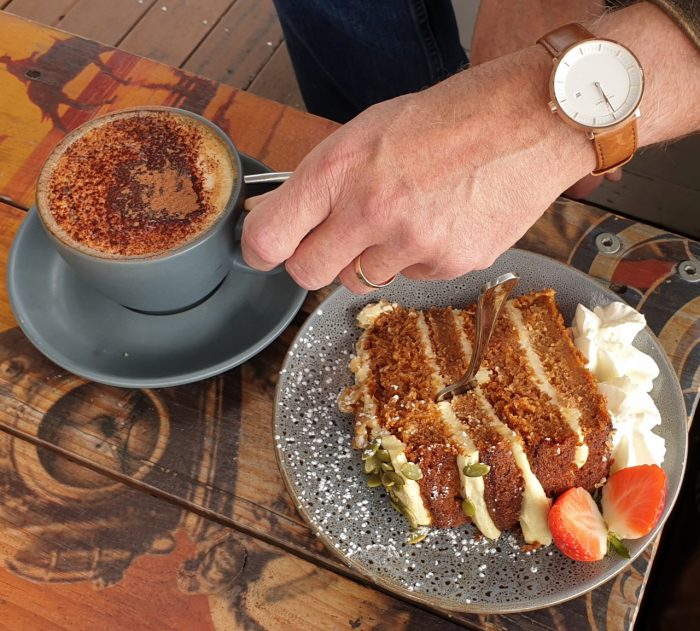 Watches suitable as gifts
The leather watches come in simple, elegant packaging and would make great gifts.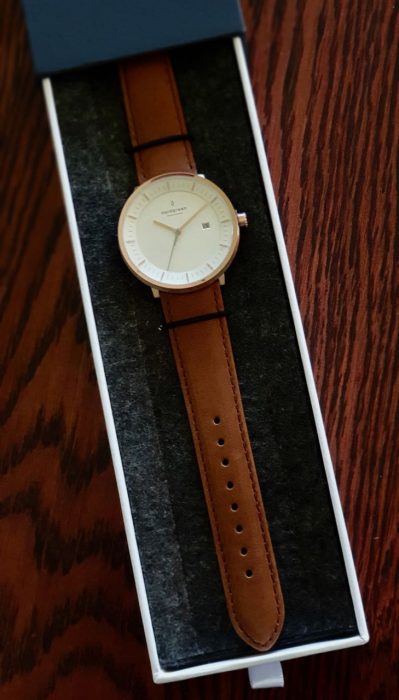 I loved the elegant sophistication of Dave's look when he got ready for work and popped the Philosopher on with a shirt and jacket.
When it comes to travel, these watches will make a great pair! Where to next I ask?
Perhaps a world cruise?
Nordgreen Fast Facts
Luxury Scandinavian Design Watches
Nordgreen offers watch bodies in elegant, classic colours; silver, rose gold and a sassy gun metal.
You have the choice of interchangeable tanned Italian leather straps which come in 13 different colours.
If you don't like leather then you could opt for a Vegan strap that comes in mesh and nylon.
The Philosopher comes with a body made from 316L stainless steel, commonly found in the best watches, and houses within it a Japanese Quartz Movement on the inside.
Social Responsibility
What I also love about Nordgreen is their social responsibility and each watch supports a social cause in either health, environment or education allowing the customer to share the love, pay it forward and give back.
The customer decides which of the three organisations to donate to, and for this purpose each watch comes with a unique serial number and identification code on the back of the watch . Turn your watch over and you'll find the tracking number which Nordgreen has etched on the back, letting you track the progress and impact you've had on your charity of choice.
You can choose from giving to Water for Good – 2 months of clean water for someone in the Central Africa Republic. Or Pratham UK, 2 months education for a child in India or with Cool Earth by helping to preserve a piece of rain forest in Latin America.
Discount Code
If authentic Nordic style, affordability and minimalism appeals to you then head to Nordgreen Watches and get a neat 15% discount using the code LifestyleFifty15 at checkout.
Pins for Pinterest – Happy Pinning!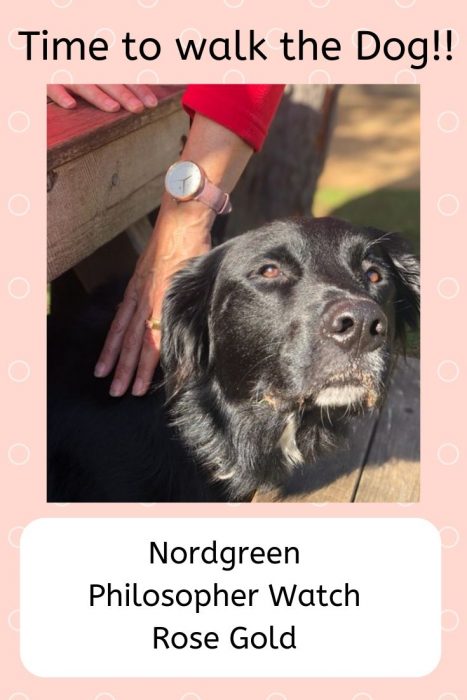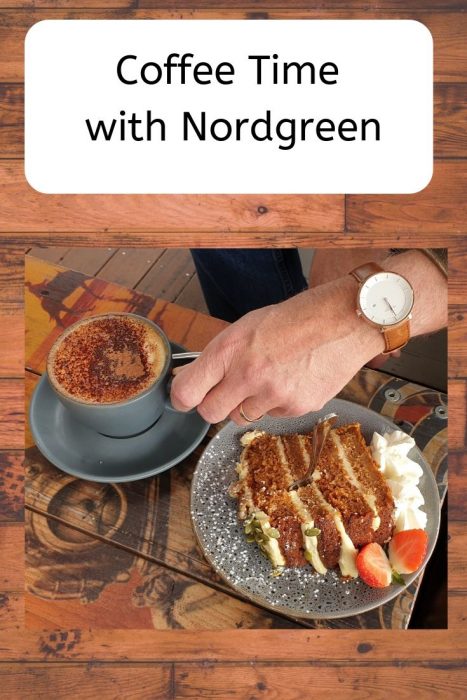 Disclaimer: Gifted product. Opinions are my own.