Raising money for charity is not only really worthwhile, but it can be very rewarding too. However, sometimes finding actionable charity fundraising ideas is difficult. I hope this post will offer you some simple tips for easy fundraising ideas to skyrocket your donations, and also some useful advice about how to fundraise, based on a mammoth Rotary backed escapade: The South West Australian 1000km Bicycle trek.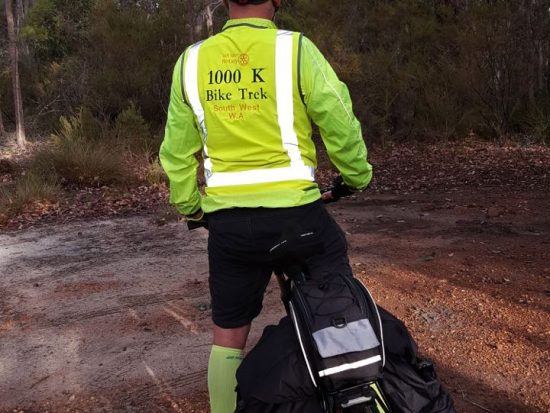 At the outset we didn't know a lot about how to fundraise for a cause, but we learnt a lot along the way not only about ways to fundraise, but also about online fundraising 🙂
It took us 2 weeks of bicycling, and about 8 weeks' fundraising to raise around $17,000.
How to raise money for charity
For us, it all started with an idea. How about a charity bike ride? A cycle challenge to raise money for Solaris Cancer Care and Rotary Health Mental Health Awareness (Lift the Lid on Mental Illness).
Scroll to the end of the post if you'd like to read more about the 1000km bike challenge.
There are many other ways to fundraise for charity. Read on and find something that inspires you to get out into the community and find something you're passionate about.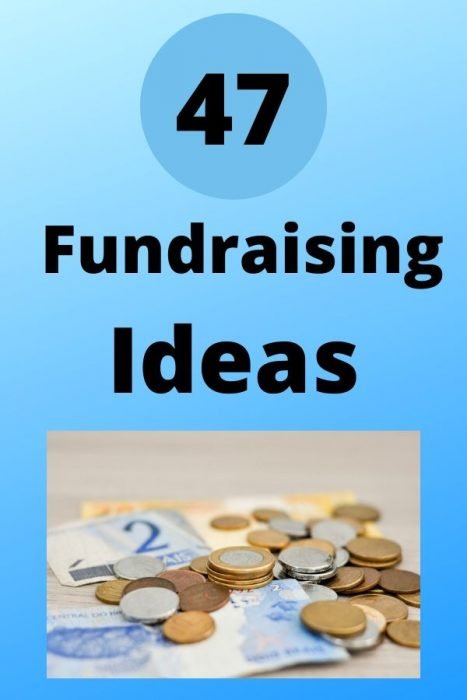 Charity fundraising ideas
The best charity fundraising ideas are of course the ones which you are most passionate about. Are you wanting to raise money for charity because of something that has happened to you or your family personally?
Do you have an interest in what you are actually doing to raise the money? If you love running for instance, then you might put everything into training for and running a marathon, and getting sponsored for your run.
Good fundraising ideas, and the ways to fundraise money fast, will be the ones which speak to you personally in some way, because you're more likely to be passionate about them.
If you're looking for ways to raise money for charity, there are no end of ways you can achieve a good outcome.
Here are 47 charity fundraising ideas to be going on with …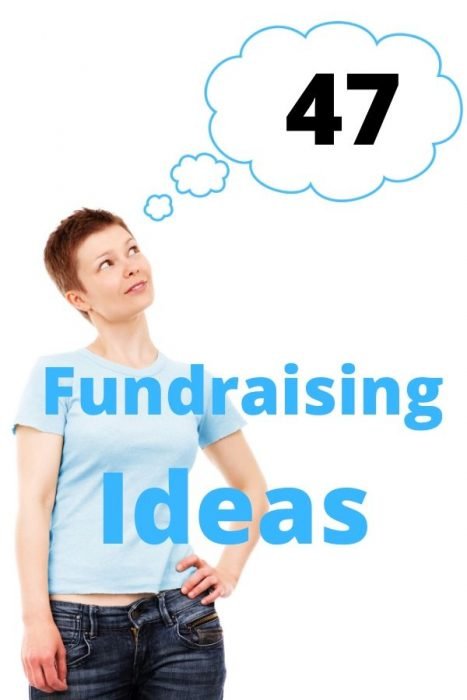 General fundraising ideas
Organise a Bingo Night.

Organise a dog show.

Have a charity head shave.

Are you involved in quilting? Have your group make a quilt and auction it for charity.

Compile a community cookbook of favourite recipes – have a theme to your cookbook – church recipes – school recipes – writer's recipes – blogger's recipes.

Organise a fun quiz.

Write a book for charity.
Easy fundraising ideas
Have a cake sale and get all your friends to bake a cake then sell them at a community fair.

Get all your friends to donate old books and have a book sale.

Invite your friends to several coffee mornings and make handmade Christmas cards – then sell them in aid of a charity.

Organise some kitchen table craft mornings – perhaps make beautiful soaps – and sell your crafts for charity at a regional fair or festival
Guessing game. Fill a jar with lollies/sweets and charge a fee for each guess. The winner takes home the jar full of sweets.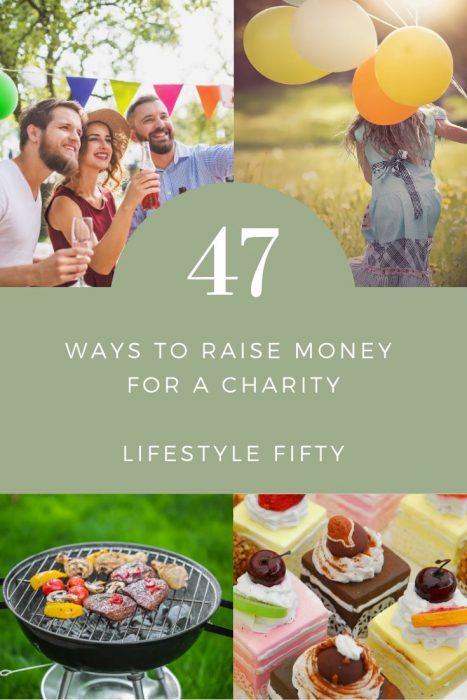 Unique Fundraising ideas
Try your hand at organising a treasure hunt – ask local companies to donate some unique 'treasure'
Have a 'pamper' festival. Get local beauty businesses to donate (or heavily discount) pamper sessions which you sell at discounted prices to fundraise.
Organise a photo exhibition. Ask people to take unique photos of something to do with the charity you're supporting. Ask them to pay a small entry fee and print them out to be in with a chance of a prize. Find somewhere to hold the exhibition and someone to choose the winners. Then auction off the photos.
Fundraising ideas for kids
Have a colourful cup party and offer different coloured cups that children buy as they enter the door for the party shenanigans. Make sure they, and their parents realise that the proceeds are going to charity!
Organise a kick-a-thon or a goal-a-thon in someone's large garden or at a school.
Have a slam dunk party in a park.
Organise some fun races – sack race, egg and spoon race, running race. Get some prizes sponsored and charge entrance fees.

Get your older kids involved and have a charity car wash.

Suggest your school has a pyjama day.
Quick Fundraising ideas
Try a balloon pop. Enlist some friends to blow up colourful balloons and mark them with numbers, some of which will be the 'lucky' numbers. Decide upfront on a few lucky numbers, write them down and keep them secret amongst the organisers. Sell pins to people to pop the balloons to be in with a chance to find the winning numbers.
Have a 'Big Night In,' and invite your friends around for a laid back evening and offer something simple like Pizzas. Ask your friends to wear PJ's or Track Pants, and donate what they'd typically spend on a big night out.
Organise a 'worst piece of clothing party,' and ask everyone to wear their ugliest sweater, dress or t-shirt – and request an entry fee as their donation.
Cinema night at home. Invite your friends to a film night. Buy popcorn and charge an entry fee.
Team fundraising ideas
Organise a fashion show – get a team of women together, get some clothes sponsored, or use pre-loved garments, find some floor space and off you go – sell those clothes!
Get a team of crafty people together and organise a craft fair.
Have a community garage sale. We all have junk we need to get rid off. Offer up your garage and time and get people in your community to donate items they no longer need or want, and sell them with all the proceeds going to your charity of choice.
Food fundraising ideas
Organise a chocolate fundraiser.
Have a cup cake fundraiser and offer a prize for the fanciest cupcakes. Sell all the cupcakes after the judging.
Organise a bake-off for a prize- have a theme, and then sell the produce.
Host an elegant pop up dinner where everyone wears a specific colour. Make it a pot-luck dinner and ask everyone for an entry fee to fundraise for charity.
Organise a winery tour for friends and have lunch at a winery. Get the companies involved to halve the cost and donate that half to charity.
Sell tickets for a wine tasting evening, and approach small wine producers for some sponsored wines to promote their winery.
In Australia, a sausage sizzle is always popular. Hosts charge for a sausage in a bun served with onions and sauce.
Sports fundraising ideas
Organise a golf tournament or a simple golf putting competition.
Have an amateur summer tennis competition.
Host a hike led by an environmentalist or regional expert who will explain the fauna and flora along the route.

Cycle for charity – there are numerous cycle events throughout the year that you can get involved in – just Google "charity bicycle rides" and your country, or do some similar searches.

Get fit and run a marathon.

Walk or run for charity – there are many of these type of events to get involved in – fun runs, fun walks or organise your own.

Have a table tennis table in your garage? Organise a community table tennis championship.
Workplace fundraising ideas
Pennies from Heaven. Hang up an umbrella at work and for a week ask colleagues to toss their spare gold coins into it.
Have a 'casual workwear' day fundraiser.
Organise an office scavenger hunt.
Have a Movember Moustache contest for the men.
How about a Latte fundraiser – ask everyone to donate the cost of a week's worth of coffee drinking to the cause.
Near Christmas set up a gift wrapping service in the boardroom or canteen during lunchtimes and charge busy workers to have their gifts wrapped beautifully.
How to fundraise – 7 tips for success
Here's what we learnt about how to raise money for charity and fundraising during the 1000km bike trek.
Don't rely on just one way of collecting money. Different people like to give in different ways. We found some people were happy to make online bank donations, others preferred to give cash and many other preferred the easy one-click donate button on the GoFundMe campaign.

Don't be afraid to rattle a donation bucket in public places. To begin with I was nervous about this, but Tony showed the way. He whipped out the bucket in the street, if we were having dinner in pubs along the way, and he even approached a bikie gang (who gave generously).
Make sure you talk about your fundraising cause. Just keep on mentioning it to anyone who will listen.
Keep posting your stories on social media. People love to follow an adventure or a story, so keep posting interesting updates and photos.
Do contact the media. We were featured on TV and in the press. Make sure you write a compelling email and give all your contact details so that they can get in touch easily and quickly.
Contact your local Mayor and MP. Depending on your cause they might also like to put their name to it and give you some added publicity and exposure.
Make a photo-book afterwards and consider giving it as a present to key people involved, and also make some copies to sell (on order) to further raise funds for your charity.
Infographic for Pinterest
Related Posts
How to Make Extra Cash Selling Your Used Clothes
How we raised money for charity
Our friend Tony's daughter, Sonya, was undergoing chemotherapy for aggressive breast cancer and Tony wanted to do something to give back a little, say thank you in whatever way possible for the support she was being given by two non government funded organisations; Solaris Cancer Care and Rotary Health Mental Health Awareness (Lift the Lid on Mental Illness
Dave and I thought of all the people we know who've been affected by either cancer or mental health issues, and so …
Dave, my crazy, mad, lovely husband said: "I'll join you, Tony. Why not? 1000km no problem! It will be wonderful to do something that creates awareness for these causes and helps others."
"I could be back-up team?" I offered, thinking that the charity cycle ride would probably need somebody in the background – I figured they would need a peloton manager to carry the gear, follow behind in the car, and help keep spirits high and stomachs full.
South Bunbury Rotary Club backed the idea and, always in full support of charity fundraising ideas, helped us kick off the fundraising.
Online fundraising
We also set up an independent GoFundMe personal online fundraising website so that we could raise money online too.
Tip : GoFundMe was simple to set up, and effective. We could share stories to Facebook and other social media platforms, and I found it helped get our story out there. Withdrawing money was also simple, and the help and support was good too.
The fundraising bike ride started on 7th June from Bunbury, and looped in a big arc around South West Australia ending up in Bunbury on 20th June.
An assorted and enthusiastic bunch of riders set off for the first leg from Bunbury to Busselton with Dave and Tony at the helm.
They departed from the town hall, after an encouraging speech from Gary Brennan, Mayor of Bunbury and some heartfelt words from Nola Marino, MP Member for Forrest. District Governor Bruce Lynch joined the boys too, and many Rotary members showed up to wave them off.
Interview on GWN 7 TV
GWN 7 filmed a short TV snippet and so Tony and Dave became famous overnight (joking!)
They were also featured several times in regional newspapers, this interview in The Collie Mail.
And the Mayor of Bunbury and a local MP came to see them off!
The charity ride
The aim of the charity ride was to cycle 1000kms and also visit as many of the 12 Great South West Rotary Clubs as possible while raising funds for our causes.
Tony and Dave passed through the lovely South West Australian towns of Busselton, Margaret River, Bridgetown, Manjimup, Mt Barker, Albany, Gnowangerup, Katanning, Kojonup, Wagin and Collie.
In total Dave and Tony cycled 1011kms in 14 days.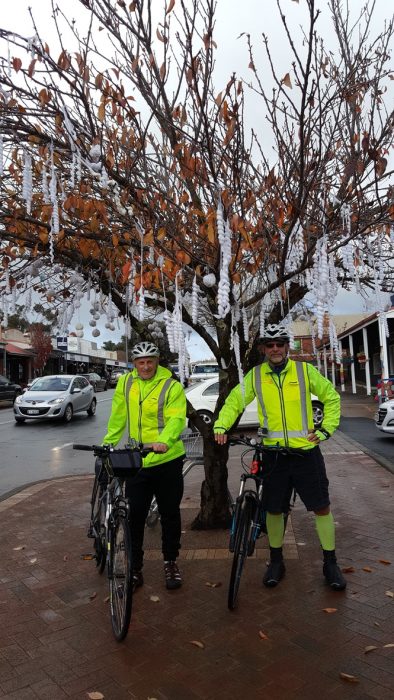 How much was raised
So far we have raised almost $17,000 of our $20,000 target
This was from cash donations, donations to the GoFundMe account, and direct bank transfers to an account we set up with South Bunbury Rotary Club.
You can still support Dave Castro and Tony Critchley's efforts (they do have sore bums, saddle sores and aching limbs!) by donating with one click on our GoFundMe page.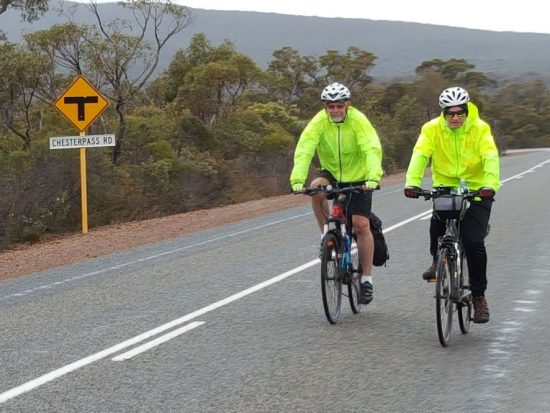 What ideas do you have for charity fundraising ideas that you could add to this list?
What tips do you have for successful fundraising?
Pin this post for future reference. Happy Pinning!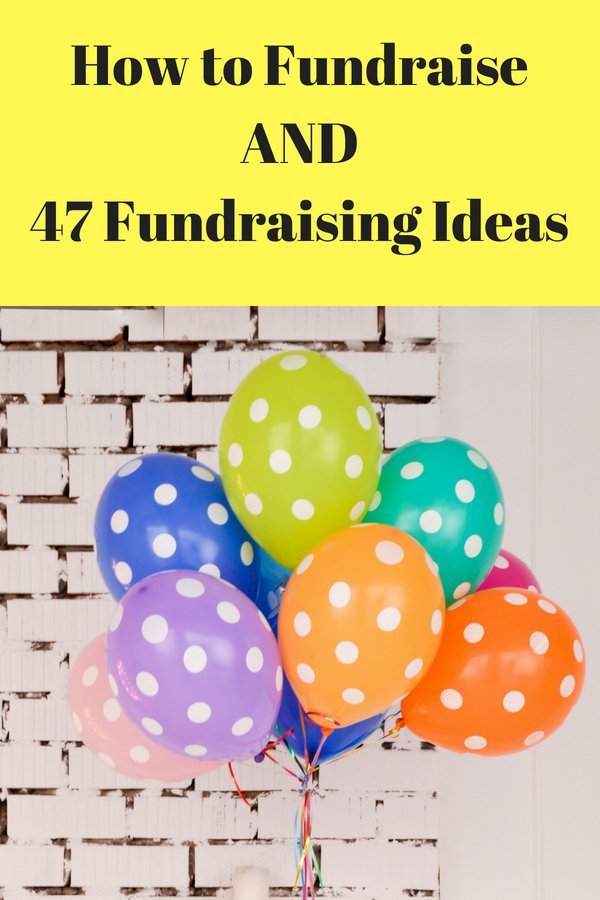 You should assume that there are affiliate links in most posts on Lifestyle Fifty from which I stand to earn a small commission but at no cost to you. Lifestyle Fifty Website is a participant in the Amazon Services LLC Associates Program, an affiliate advertising program designed to provide a means for sites to earn advertising fees by advertising and linking to Amazon.com.