Where has the last month gone, Lifestylers? Have you all been as busy as we have?
I'm wondering if you've done your Christmas shopping yet? I haven't!
On the subject of gifts, I'm about to contact the Lifestyle Fifty, October Giveaway winners, so if you entered the competition (which is now closed) to win some of the beauty products last month, please check your email boxes over the next few days to see if you're one of the lucky winners.
Don't forget to also look in your 'promotions' and 'social' folders if you're on Gmail, and your 'spam' folders, just in case your filters have been over cautious (as mine have) recently.
November Giveaways
What's exciting is that I have one great new product for the home, and three inspirational books for Lifestyle Fifty's November Giveaway.
Perhaps they might go well in somebody's Christmas stocking? Read to the end for details of how to enter.
So here goes.
First up is a new candle from Air Wick – which will be sent to you directly from Air Wick if you win.
I've been burning one of the new Air Wick black edition candles myself as it was sent to me for editorial review, and it's got a really interesting aroma called Golden Winter Woods. For me it conjures up the fragrant smells of a walk in the woods, not the earthy ones, but the ones with the floral overtones, like tree blossom and honeysuckle. When it's alight the glow lights up the wax and changes colour, shining through the design window to create a rainbow effect. I'm really enjoying it, and after I took this picture we had it burning in the lounge last night.
If you'd like to win one of these interesting new candles, then tell me in the comments why your home is in need of some fragrant smells.
Inspiring Books with self help tips
I have a friend in Cape Town called Ruth Tearle. She's the founder of Change Designs a management consultancy specialising in strategic planning and change management. That might sound a bit corporate, but Ruth has wisdom in spades and she's one of the most inspiring people I know. I constantly refer to her inspiration cards with unique quotations for my daily dose of inspiration and you can find them for sale on her website Change Designs.
This month I'm giving away two of her books; 'Blackboards, Bubbles and Cappuccionos', above which is a book that will help you discover your true purpose and encourage you to follow your own unique life path, and 'Ride the Wild Tiger', below, a story of personal and organisational transformation which is all about courage and synchronicity.
And last but not least this month I'm giving away a fabulous book by Tanya Jovanovski who is founder of The Business Network in South Africa. Throwing all the textbook guidelines to the wind, she's written a book called "No one can climb the Ladder of Success with their hands in their pockets."
In it you'll find practical advice and tips on how to introduce yourself to strangers, how to speak in public, tips on how to package promote and market yourself, and success tips for the soul. I'm honoured to be featured in her book – you'll find my 'marketing tips' on page 111.
To win one of the prizes this month you need to:-
Write a creative comment in the reply section below. Tell me either: Why your home is in need of some candle fragrance (to win the candle) or which book you'd like to win and why.
Then pop over to Lifestyle Fifty on Facebook and 'Like' the page.
The closing date is 12th December 2013.
Sorry, but the Air Wick candle is only available to Australian readers.
Good luck everyone!
Until next time,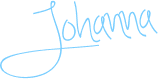 PS. 18th December 2013 … Prizewinners have been announced on the Lifestyle Fifty Facebook Page and have been contacted via Email. The next giveaway in January, will be for a fashion item … please watch the blog for details 🙂