If you're anything like me you are probably on the hunt for Last Minute Gift Ideas for Christmas.
Having said that, I'm nearly always looking for last minute gift ideas at any time of year and not just Christmas present ideas!
So, my dear last minute buddies I thought today would be a good day to give you some options to let you off the hook. Or perhaps ideas which might prompt you to purchase in advance for a special person in the future.
Last Minute Gift Ideas online
I've spent quite a while compiling various lists over the last few months, gifts which are not seasonal, to give you some last minute gift ideas suitable for any time of year and any occasion.
My Special Ideas Store
For great reading ideas, unusual gifts, gift ideas for Mum, gifts for the women in your life, Christmas gift ideas for her, cool gifts and gifts for girls, have a look at the selected special products I've sourced for you in my My Online Store.
Fancy Fans
I'm loving these designer hand held fans by Fancy Hand Fans.
Stay cool and look hot with The Wink below!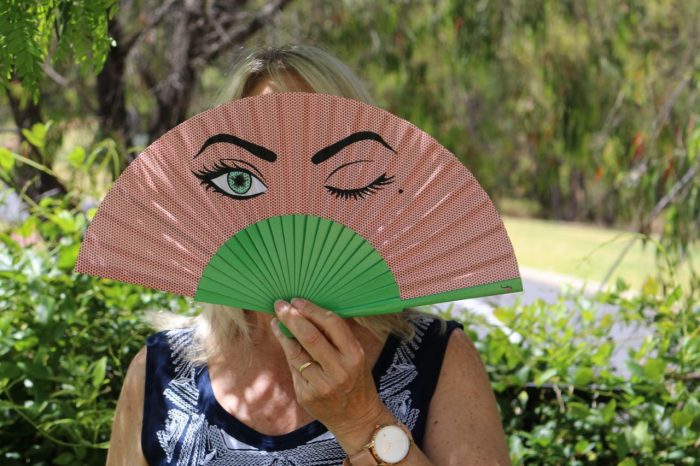 Or be a tropical bird with The Paradise fan.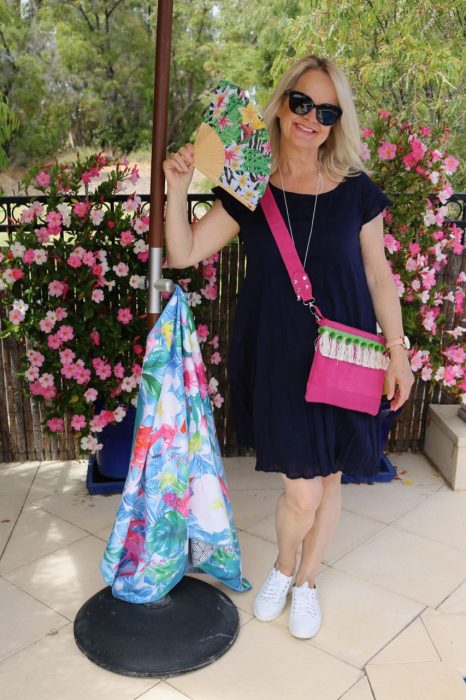 There's a wonderful selection of these quirky and amusing fans on the Etsy website Fancy Hand Fans.
They are fans for fashionistas, and you're sure to find something unusual for your BFF.
Give a girlfriend the gift of a Tan
We all know too much sun is bad for us. And to tell you the truth I've tried lots of instant tans and hated them. But this one I love. It gives a quick bronze finish within 30 minutes using naturally sourced minerals and it absorbs quickly. For a limited period there's 20% discount. Check it out and buy it here : SunRight Instaglow
Everywoman loves a Handbag (or two!)
Every woman loves a handbag – and hands up if you have more than one in your wardrobe?
A bit like shoes – you can never have enough in my opinion – there are many to choose from but not all of them are distinctive.
I love giving shoutouts to local businesses, and I love handbags designed by Christin Svard. Her most recent designs can be found at "A Bohemian at Heart ", an exclusive range of soft suede and luxe leather bags.
Super separates above are by Portobello and Yesadress and Vivid, from Vivid International. Don't forget 30% discount for limited time using code LSF30.
A Bohemian at Heart is a range designed for women who love a little Boho in their lives. Not only are the bags soft and luxurious to the touch but they add a grown-up boho chic feel too, such as tassels and pom poms to make them even more visually appealing. I've seen and touched the bags and they really are talking points.
Christin travels widely in search for the very best leather with which to make her bags. She's intent on finding the best products and journeys far away, to source the very best leather to work with to produce high quality, distinctive handbags. Some leather is from Java and Surabaya since she lives close to Indonesia.
Christin believes in sustainability and she supports small business and communities and works with small family entities and creative artisans, who sow her bag designs.
An important part of her research is finding out about different cultures and their background. She believes in working with small businesses and supporting them into the future, creating a network of artisans from several countries.
"To understand the culture you must pay respect, and understand that they might do things differently to what you're used to. Ceremonies for instance play a big part in several countries and can delay processes in the making of my bags. I believe creating great relationships with your artisans and businesses you work with is crucial."

Christin Svard
Christin worked as a flight attendant for 20 years, a career that gave her an insight into several countries and their cultures, and she uses that information as a canvas for choosing the artisans who help her source the best leather and also sow for her.
The range also sports a gorgeous leather rucksack bag ideal for holiday travels
You can see more photos from A Bohemian at Heart range in this post : Boho Chic Fashion Bags and Jewellery
A Bohemian at Heart falls under the umbrella of Travel & Living Collection where you'll find, not only Christin's classic range of designer handbags – from small clutch to larger travel bags – but also a dedicated section on the site to Fred Loves Jewellery, a novel and unusual collection of gold and silver dipped jewelry with the theme of hands and hearts.
If you're looking for special gifts which won't be in chain stores, then these unique bags and striking pieces of jewellery should be on your list.
Who loves Audio Books?
If you know someone who spends a long time in the car and loves Audio books – why not give the gift of Audio books? Try Audible and get Two Free Audiobooks.
How about The Tattoist of Auschwitz by Heather Morris – it's been getting rave reviews and it's definitely on my wish list : An illuminating tale of hope and courage based on interviews that were conducted with Holocaust survivor and Auschwitz-Birkenau tattooist Ludwig (Lale) Sokolov – an unforgettable love story in the midst of atrocity.
Or maybe The Subtle Art of not giving a F#ck. This book as an audio version will surely make car journeys more interesting. Superstar blogger Mark Manson cuts through the crap to show us how to stop trying to be "positive" all the time so that we can truly become better, happier people. Yup, a great last minute gift idea.
Advent Calendars
Getting close to Christmas? For a novel gift idea, why not take a look at some of the best beauty advent calendars. But beware, the best ones sell out well before Christmas.
Fun Book of Inspirational Thoughts
A friend of mine, Jane, lost her husband and a son tragically within two years of each other.
How she's coped with grief has been inspirational. She has emerged like a butterfly – bolder, braver and very sassy, and she's written a book.
Nearly 60 years old, she's a pin-up girl for getting older with attitude. Not letting the past get her down but acknowledging love past and present, she's intent on living her best life.
Catch Jane on Instagram and support her first book venture. Request to buy her book of glamourous selfies and inspirational thoughts designed to motivate you – follow and reach out to her on Instagram.
Phew – That's it folks! I hope you'll find a gift or two from this list of Last Minute Gift Ideas! It's all very last minute!
Pin this post for future reference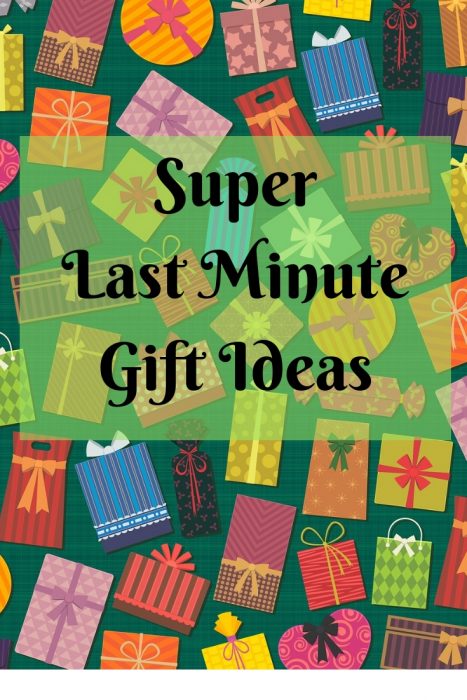 Disclaimer: This post contains gifted products, and affiliate links from which I stand to earn a small commission – but at no expense to you. Lifestyle Fifty Website is a participant in the Amazon Services LLC Associates Program, an affiliate advertising program designed to provide a means for sites to earn advertising fees by advertising and linking to Amazon.com. Thanks to everyone who supports my blog.