Fancy a little hippie fashion in your wardrobe? How about getting into the Boho chic fashion trend?
Look no further – I've found some innovative soft, supple suede handbags, and unusual peace sign necklaces for you.
They're sure to vamp up any wardrobe and add style to your Bohemian lifestyle. You'll love them!
If you're like me and love a little Boho in your life then you're going to adore Christin Svard's new range of Boho Chic Fashion bags and cheeky necklaces.
A Bohemian at Heart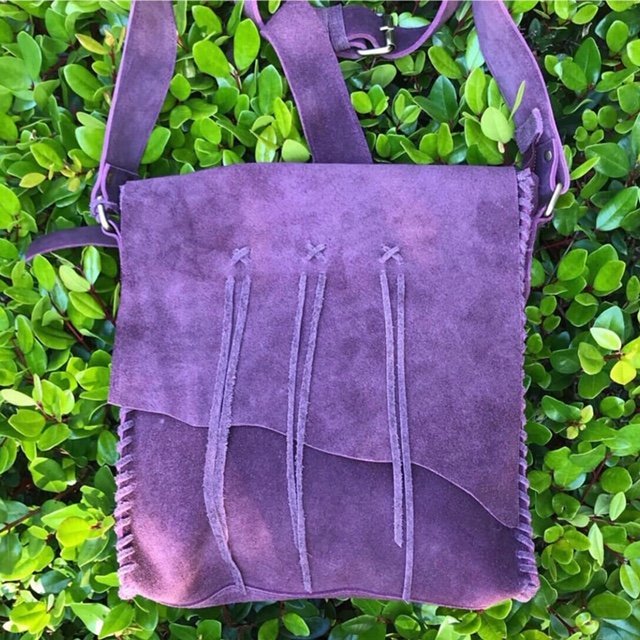 A Bohemian At Heart is a new range of handbags and travel bags from Travel & Living Collection. It features soft, ultra supple suede designs with comfortable, wide straps.
Boho Chic Fashion
Bags from A Bohemian at Heart range are the epitome of a relaxed boho lifestyle and they have gorgeous retro features such as colourful tassels and bright pom pom brocades.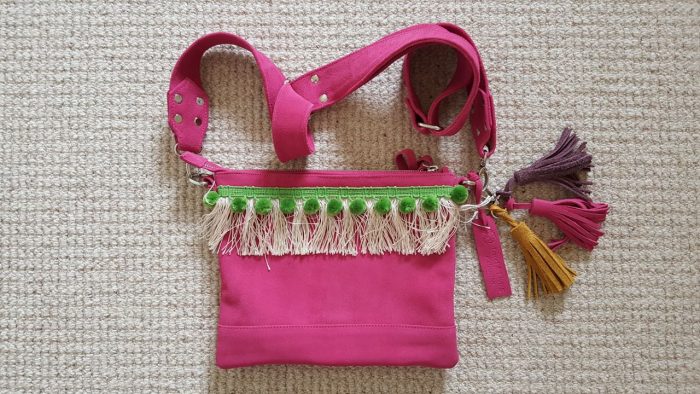 Get some Boho Chic in your life
Browse and buy these eye-candy bags as well as new designs online at A Bohemian at Heart
Want to know more about The Best Crossbody Bags for Travel and The Best Luxury Crossbody Bags for Women with Style?
For Christin's full and more classical range of leather bags pop over to Travel and Living Collection
To learn more about how to dress Boho style check out: Boho chic clothing to make you sizzle!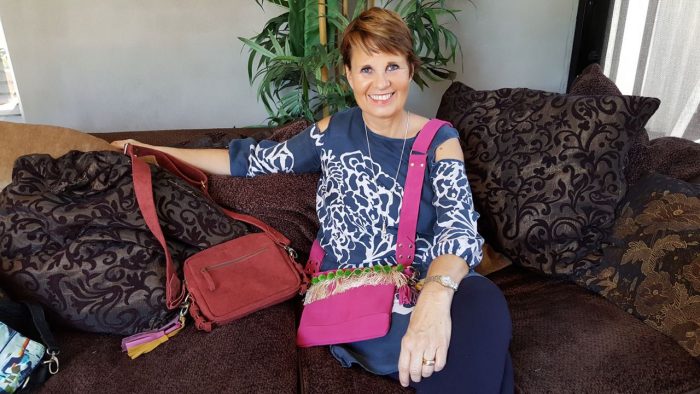 Fred Loves Jewellery
Christin has also introduced a new range of jewellery called Fred Loves Jewellery.
"This range of jewellery is nickel free and lead free and has been tested for hypersensitive skins and people with allergies. I have slept in the necklaces and worn them for long periods of time and I haven' reacted to them at all," says Christin.
All the designs feature hand signs – such as Peace, Namaste, Heart Hands and Meditation.
"They are made with an alloy copper blend and then dipped in gold or silver," Christin told me.
Celebs who live a Bohemian Lifestyle
The necklaces are gorgeous, and novel and imaginative.
They're already being worn by celebrities like Ozzy and Sharon Osbourne and Johnny Depp.
Personally I'm loving the "Peace" sign in silver, which Christin is wearing in the photos.
The Namaste and Heart necklaces (all of which come in varying lengths) are unusual and innovative – gorgeous talking point, boho chic fashion, for your neckline.
Check out the full range of hippie fashion inspired necklaces and purchase at Fred Loves Necklaces
Christin Svard, Creative Entrepreneur
Read more about Christin's inspiring creative entrepreneurial story here : Inspiring Women Entrepreneurs and then read about how she came to create her fabulous range of Stylish Leather Handbags.
Boho Inspiration for you to Pin