What an amazing day! The very first Styling Collective shopping and styling event took place in Bunbury last Friday, and it was a huge success!
Women attended for a get together of chat, of fashion and styling advice. It was so well received that now we hope to be able to hold one at the start of each season.
Christin Svard, we call her beautiful Mrs Norway – she's absolutely gorgeous – on the left was the hostess with the mostest, and had for sale a fabulous selection of Travel and Living Collection leather handbags as well as artsy scarves and kimonos from Namaskar Australia, both of which feature stunning designs from Luxury Art Textiles by Sharyn Kayne
The divine Karen Short from Avante Agencies trekked all the way south from Perth at the crack of dawn with a car full of to-die-for shoes. Offering a range of shoes from some well known shoe companies, Karen's try-on corner was really popular.
Who wouldn't covet the red pair of shoes below with a smashing red leather handbag?
Meanwhile, I put together an array of beautiful new season clothes courtesy of Vivid International and Adrift, as well as presenting an interactive styling session.
Oh the fun, laughter and chatter. And did I mention FASHION! It was brilliant. And there were lots of funny stories shared about getting older too!
Hmm, is it time for a glass of champagne or some of Christin's famous French Chocolate Cake?
Or maybe it's time to buy a soft, luxe, leather handbag? This style is called 'Christin,' and it's a great everyday bag with lots of compartments and a long shoulder strap.
Clothes, bags, shoes and more clothes. Definitely heaven in these dark days we're facing worldwide at the moment.
The Imari Blouse in white I'm holding (to the left below) is from Adrift and features a super wearable relaxed fit (it's currently 50% off) and the wide leg hydrangea pants come in different colours. Use Code SC20 for 20% off full price clothing on the Adrift website – time limit applies, be quick!
The Larissa Blush top (Vivid International) on the right below is soft, luxurious and oh so wearable – there are still a few of these left on the website – use code JO15 for 15% off until March 31st 2020.
One of the most popular styles ladies were purchasing was the Bubble Dress – you can buy it here : Bubble Dress in Black, in Navy, or in Hazelnut. Don't forget discount code JO15 until the end of March 2020.
One lucky lady walked away with a pampering session at the Natural Beauty Spot – which was part of our lucky door prize for attending.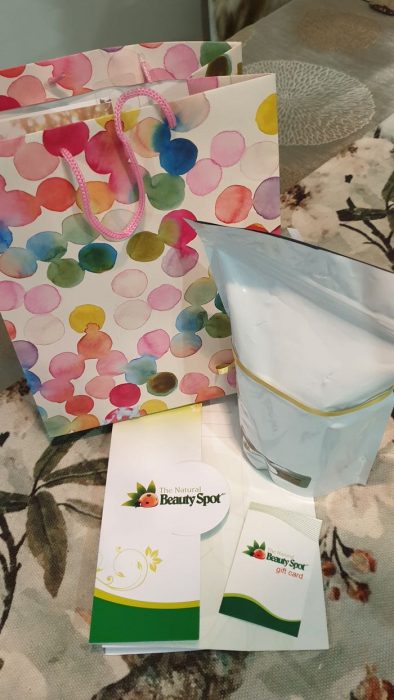 Attendee, Jenny Shenton looked super stylish in the most divine shade of cerise pink, and then Christin added a Namaskar Scarf – they're 100% Australian Coastal Wearable Art Scarves designed by Sharyn Kayne.
Namaskar Australia is an Australian wholesaler that produces exquisite unique digital art scarves, shawls and ponchos.
I couldn't wait to show off the Autumn/Winter styles from Vivid International.
Did I mention we prepared a lot of eats and treats?
If you'd like to attend the next Styling Collective Event, please let me know in the comments and we'll add your name to the invitee list.
Pin this post
Until next time.
Stay well everyone x