For me there is nothing worse than buying a swimsuit. The double wammy of trying to find the best swimsuits for older women (yikes, that would be me) and selecting something that fits really well is not easy. When I find a great swimwear style thought I tend to stick with it.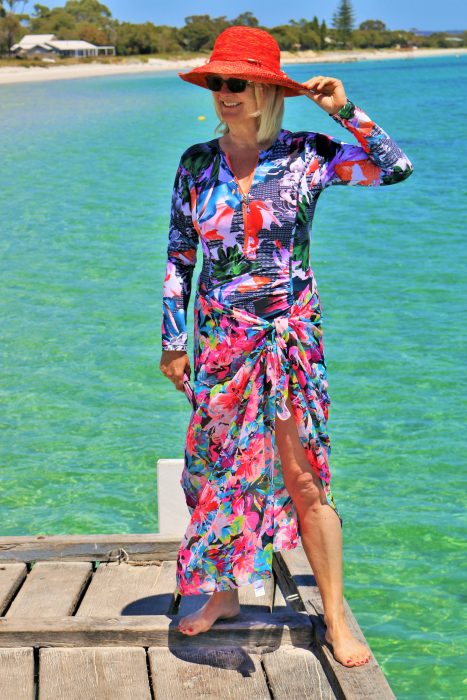 So the general scenario goes like this: Just before we go on holiday, off I trot to buy a swimsuit. Into the changing rooms I go feeling quite brave and optimistic with a handful of lovely cossies.
Designer Swimwear
I like the idea of designer swimwear, but it doesn't really like me!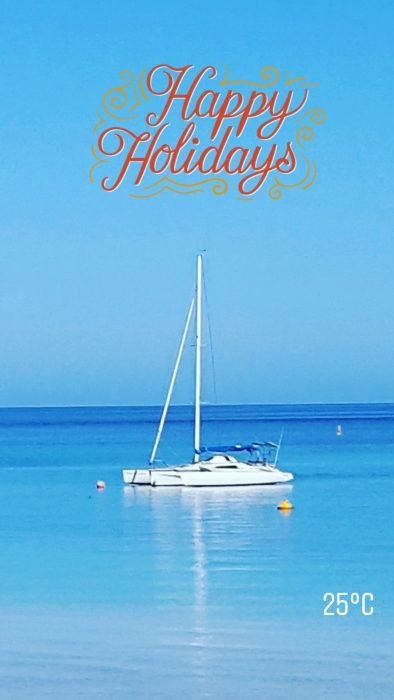 By the time I've dragged the first dainty swimsuit over my ample curves, I don't want to go on a beach holiday so much after all.  I'm beginning to realise that I haven't chosen the best swimsuit for older women. but one for midgets.
This first swimsuit by now is sitting high, too high on my leg line, and I realise that I should have at least gone for a bikini wax before venturing out to try on swimming costumes. For without putting too fine a point on it, there appears to be a hairy mammoth trying to escape from the leg hole area (which I admit is a little too tight) and as I turn around to get a glimpse of my rear end I recoil in horror as it appears half of my bum is squidged out the back.
The second swimsuit will be the one I selected because I loved the colour. It's probably like a scene straight out of Bali Hai. How can I possibly go wrong with this one?
First of all I've neglected to acknowledge that it has thin straps, and no bra support. It looks dreadful on me. I sag in all the wrong places.
The next one I've selected because it's got a skirt. It hides the hair farm very nicely. But Ohmigosh – I look like the little old lady that I really Do Not Want to turn into.
Having said all this, I do think we're unnecessarily hard on ourselves as we get older. Getting out onto the sand or into the pool in public should be fun. To be honest with you, nobody is really watching. They're all far too concerned about the impression they're making themselves.
Knowing that we should just get it on, get out and flaunt it is not that helpful if you really are shy of your body in a swimsuit.
So I hope these few simple tips might help you choose a swimsuit which you feel fabulous in and which ultimately gives you confidence.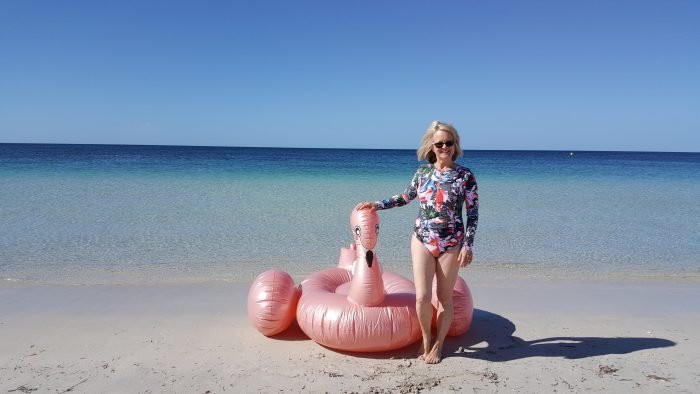 First things first.
Before venturing to the shops to try on swimsuits, it's probably best to shave or wax your legs and your bikini line. For me honestly, it makes me feel much better about myself. It's just not kind to an ageing ego to see a hair farm sprouting out all over your body (unless of course that's how you prefer to look – I'm not judging – we are all different.)
Sequins and Sand Resort and Plus-Size Swimwear
If you don't want to go shopping in person, then go online.
My favourite brand of the moment, Sequins and Sand kindly gifted me the swimsuit I'm wearing in this post, and I didn't have to go out in public to try it on at all 🙂 Oh joy!
I think it's the best swimsuit for older women. It's a Capriosca one piece long sleeved in graphic floral, with a zip front, and it fits me perfectly. I'm wearing a Size 12. I love the long length sleeves and high neck because I like to be #sunsmart these days. It also holds me in well in all the right places, and I feel great in it.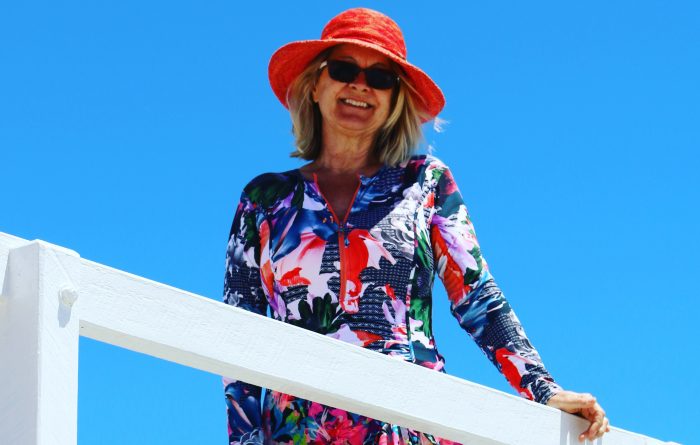 Sequins and Sand design and sell fabulous resort wear and plus-size swimwear of all descriptions. If you need a little support, or some FREE styling advice then pop over to the Sequins and Sand website for some help from the experts.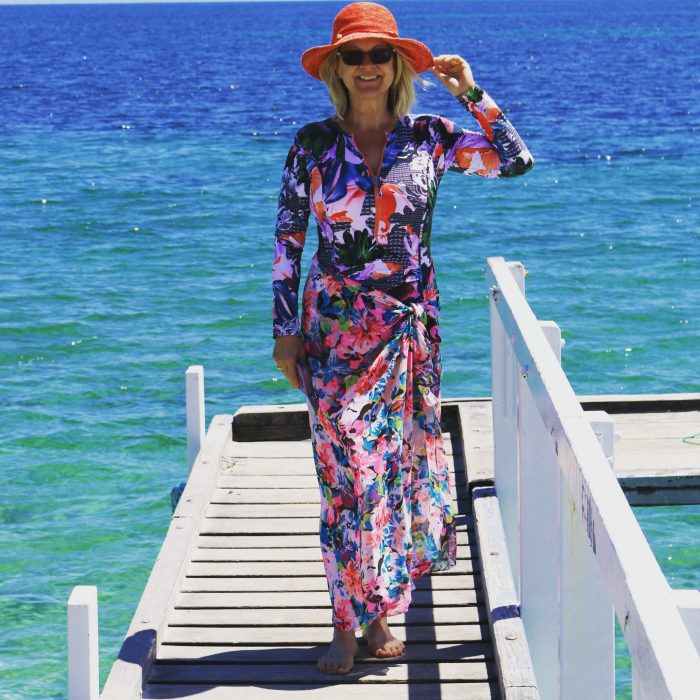 To Bikini or Not?
By all means buy a bikini if you love them. Our bodies are instruments not ornaments and we should be proud of them whatever their shape. I'm all for bikini confidence if you can muster it. After 2 caesarean sections, and not keeping up with the prescribed tummy exercises, I'm afraid a bikini is just not for me.
Perhaps a bikini is for you? Check out these styles:
Best Bikinis for Older Women
This Retro Vintage Bikini with High Waisted Bottoms   is a flattering style for older women due to the high waisted pants. I actually think I'd wear this bikini because I love retro bathing suits. Buy from this link if  you are shopping in America or the UK.
Australian readers you might like this colourful Vintage Ruched High Waisted Bikini – Buy it on Prime in Australia here …  Pin up Swimwear High Waisted Bikini.
Best Swimsuits for Older Women
I really like this crossover swimskirt  because it has a flattering shape for curvy mid life women.  Click on the image to buy if you are in America or the UK.
And this is a sexy, slimming style if you're looking for something to add a little va va voom to your Australian summer:   Oblique Stripes One Piece Swimsuit
Tips for great swimwear style
Push up swimsuits, underwire swimsuits, tummy control swimwear, bathing suit dress we can have it all these days. There is no need to be shy. Follow these tips, look at some of the styles I've suggested, then get it on and strut your stuff! You are so worth it 🙂
V- necks can be slimming as the eye is drawn downwards to your cleavage.
Go for tummy control swimwear.
One of the best swimsuits I've ever owned was black with a little gold detail. It looked classy, made me look slimmer, and oh la la, I felt sexy.
A full swimsuit with arms and a high neck is perfect if you want to spend long hours playing in the sun. Sunsmart is always sexy. Read this post: Sunsafety and Melanomas – What you need to know
If you have a large bust, then go for a wider strap on the swimsuit. Leave those spaghetti straps to the less well endowed (or youngsters).
Shirring or draping on a swimsuit can help disguise a fuller tummy.
Although a swim dress with a skirt attached can be ageing, if it makes you feel more confident about getting out there to swim and play then by all means wear it. If you don't like showing too much flesh around the top of your legs and bum then rather be on the look out for swim dresses, which have more of an A-line shape to them as opposed to a swirly skirt. You might find swim dresses are more flattering.
Tankinis can be tricky.  The tops ride up and the bottoms can ride down – if you have a bit of a problem tummy area then Ahem, you might be showing off more of it than you bargained for.  And also, just saying … support for the girls. Tankinis rarely have good lift and separate support.
It's better to spend money on a fabulous swimsuit rather than buying something cheap just because it's in a sale. Hands up who's done this and been disappointed? (ME!)
The best swimwear fabric is pretty high-tech and will hold you in taking centimetres off the way you look. Plus the best high-tech fabrics are more likely to last the race and should keep their shape despite constant wearing, despite ocean battering and despite chlorine decay. But do check what you're buying.
As we get older we need good bra support.
Underwire bathing suits are a good option for fuller breasted ladies becauseUnderwire swimsuits will give a good lift and support.
You could also try push up swimsuitspush up swimsuits to give you great shape up top.
If you don't need good bra support you might need padding to give you better shape 'up top'.
We definitely need the best engineered swimwear when it comes to construction as we get older.
Have fun choosing the colour. Are you a tropical bird and love bright colours? Go for it! Do you love the flowery look or the block colour look? It goes without saying that a black swimsuit is likely to be the most slimming of all, and with a little gold or silver detail you are going to look elegantly fabulous.
Most of all spend a little thought and time finding a well-fitting costume and then as the folks at Sequins and Sand say – step out with #cossieconfidence!
Finally, don't forget a pretty sarong, a wide brimmed sun hat, your sunscreen and some comfy flip-flops and away you go 🙂
BONUS TIP – Don't forget to wear a hat! If you're looking for the best hat to protect face from sun (you should be) read my post about the best sun protection hats.
Sign up for the Sequins and Sand Newsletter HERE  and get all the news about all the new styles from Sequins and Sand.
PIN the image below to remind yourself of this brand next summer. Happy Pinning!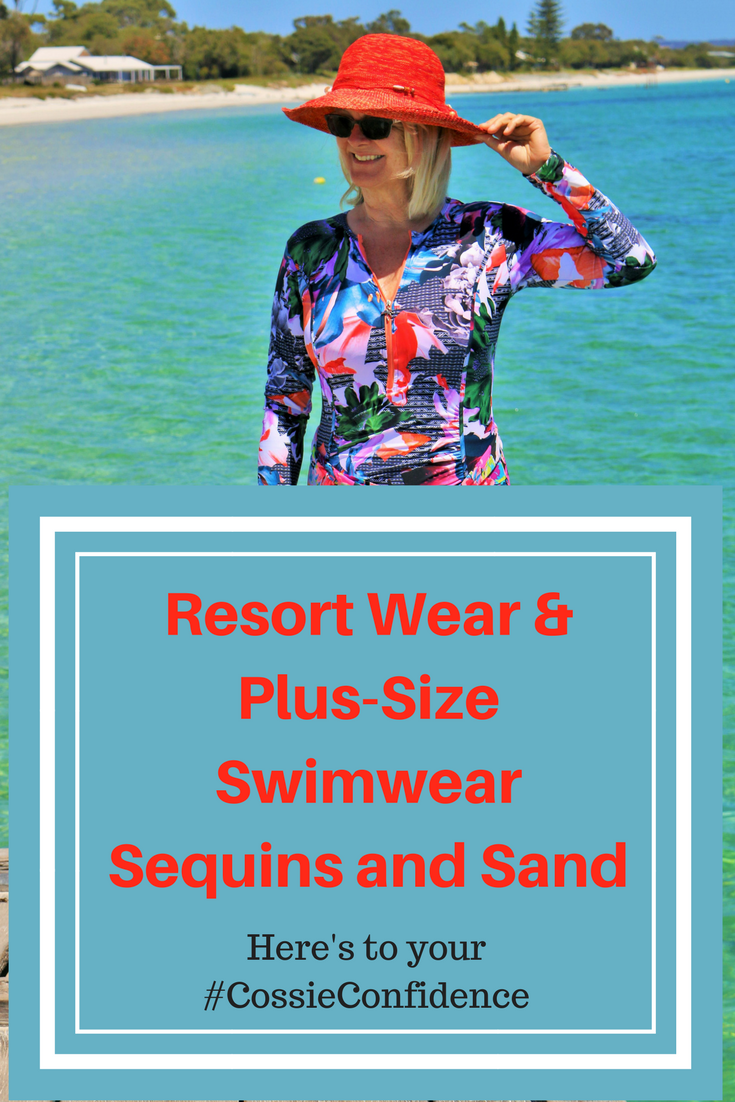 Disclaimer: There are affiliate links in this post from which I stand to earn a small commission, but at no cost to you. Lifestyle Fifty Website is a participant in the Amazon Services LLC Associates Program, an affiliate advertising program designed to provide a means for sites to earn advertising fees by advertising and linking to Amazon.com.