When I created Lifestyle Fifty there weren't many blogs by women over 50. Now however, there are many women who like me, either started blogging when they had turned 50, or otherwise were close to their half century birthdays when they first started searching for 'blogs by women over 50' or 'how to start blogging' and now they've created successful lifestyle blogs, fashion blogs and travel blogs.
Since 2010, I've made so many lovely online friends amongst the over 50 bloggers group. There is a fabulous bunch of feisty, fashionable and fun women out there, all around the world, blogging and loving every minute of it.
Why I love blogging
One of the reasons I personally love blogging is because of the friends I've made online. Also, due to these friendships my friendship circles both on and offline have increased too.
Blogs by women over 50 attract online communities who are all concerned with the same sort of life issues, and individually and collectively our reach expands as we get to know more and more people. We also learn so many new things! There are 
So I'd like to introduce you to some of my favourite over 50s bloggers.
This will be an ongoing series, so if you know of a fabulous over 50 blog, or you yourself are an over 50 blogger, or you've been looking for blogs for 60 somethings and are one yourself, then please let me know in the comments section and I'll include you in a future post.
Blogs by Women Over 50
Five fabulous Australian bloggers over 50 explain why they started blogging and what they love about the blogging lifestyle.
Jan Robinson
Jan writes Budget Travel Talk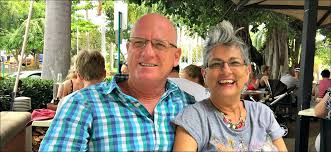 My favourite childhood game was to draw a map of an imaginary world and pointing my trusty hobby horse at open grassy fields, go exploring with my trusty map. I still remember the thrill it gave me.
Fast forward fifty years to when I retired early, right about the time that our kids left home and we began travelling as a couple again.
I spent many happy hours scouring on-line travel blogs gleaning information. I loved nothing better than reading a first hand account and knowing immediately that I must go there and experience it for myself. Quite often I would contact the blogger concerned and request further information.
I was back on my horse, this time with a map of the real world.
After a month long trip to Vietnam in 2011 I returned home with the urge to share what I'd learned. In short, I felt it was time for me to give back to the travel community and begin a travel blog of my own.
Leanne Le Cras
Another fabulous over 50 blog is Cresting the Hill by Leanne
Hi, I'm Leanne from Cresting the Hill. I recently went back and looked for the reason I started blogging and found out that I'd been through a tough time in my marriage and had come out the other side with the intention of living life more intentionally and with a positive mindset.
This evolved into my blog which has gradually drilled down to being somewhere I can share my journey through Midlife – especially focusing on all the lessons I'm learning about being my authentic self (I'm really starting to like that person), creating good boundaries (learning to say No more often and also knowing when I've said Yes too many times), and enjoying the freedom and joy that comes with this age and stage.
Midlife for me is such a blessing – a good marriage, grown and flown adult kids, delightful grandbabies, working less, discovering more – life is good!
Sue Loncaric
Sue writes Sizzling Towards Sixty and Beyond
I'm Sue from Sizzling Towards 60 & Beyond and I started my blog 3 years ago. I had retired early to spend more time with my husband who had already retired. Having worked full time for most of my life while raising a family, a few months into retirement, I felt lost and didn't know how to fill my days.
A few months into retirement I felt I had lost my identity as an individual. I had lost my purpose.
I knew I was passionate about living a healthy and active lifestyle so with that idea I started my blogSizzling Towards 60 & Beyond. I wanted to encourage and inspire other women to embrace this next phase of life through living a healthier and happier lifestyle.
I love to keep fit by running with my friends – we call ourselves The Saturday Sisters, travelling with my husband, spending time with my grandchildren and volunteering.
Jan Wild
Jan writes Retiring Not Shy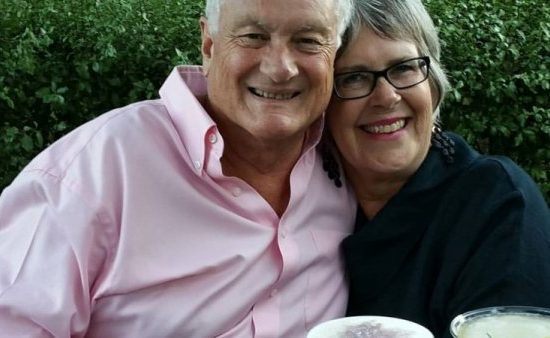 I'm Jan and I blog with my partner Rowan at Retiring not Shy!, a retirement lifestyle blog. I am a 60 something Australian woman now living on the beautiful Sunshine Coast in Queensland.
We started blogging when we began to look for information and ideas about retirement. At the time, it seemed the only topics being covered were financial. Well heck that's important to get right, but it is only a part of what retirement is about. We wanted to read about topics like choosing where to live, how to keep healthy, how to get the most out of our days and of course our favourite occupation, travel.
Our aspiration is to make our retirement the best time of our lives and to inspire you to do the same.
Kathy Marris
Kathy writes 50 Shades of Age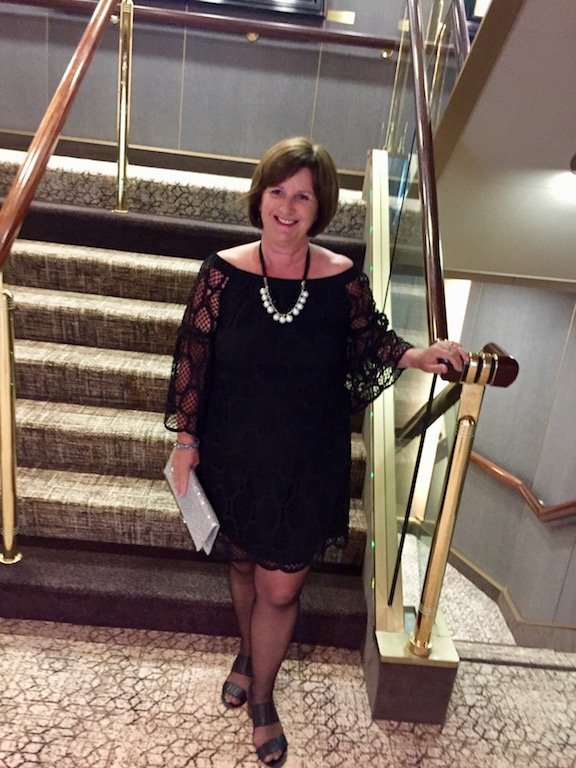 I commenced my blog 50 Shades of Age in 2012 out of boredom and as a platform to encourage and inspire women of my age. After reaching the milestone age of 50, with kids leaving the nest and feeling unemployable, I felt a big void in my life. It was with this in mind that I decided to start up 50 Shades Of Age – a website where I could reach out to my sisters and tell them that their lives could be so much more. At that time my desire was to be the voice for the new-age 50 something year olds to empower and motivate them to embrace their age and get out there to travel and see the world!
After travelling around Australia in a caravan for 7 months in 2014, the focus of my blog soon became more travel orientated as I discovered a passion for photography and writing about the spectacular places I had seen on my trip. Fast forward to 2018 and no longer in my 50s, I am still travelling, taking photos and writing about my travels. With the occasional inspirational post thrown in! I can't see myself giving up blogging for a while yet.
When I'm not blogging I love to keep fit and healthy by walking or hiking, riding a bike or doing a Pilates or Yoga class. I also enjoy going to the movies, reading a good book, cooking and planning my next holiday!
Annette Jones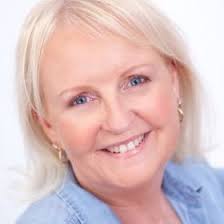 Currently I live on the Gold Coast with my partner Kevin. Previously I've lived in UK, Zimbabwe, Africa and Bougainville, Papua New Guinea. I've travelled through the U.K., Europe, Africa, Mauritius, North America, Asia and Australia
A trip to Europe and a request from family and friends prompted me to start writing 10 years ago. They wanted to follow my journey and I wanted to create memories on paper.
It would have been a natural progression to start a travel blog back then, however, a broken foot took me on another path and I wrote a book instead!
It wasn't until 6 years later I started World Travel Tribe.  On my website I can combine my loves in life, travel, writing and helping others find beautiful places to eat, stay and play.
Perhaps the Europe trip will be my next book, I have already chosen the title!
For the first post in this series, and to discover 5 more amazing women read the other posts in this series:

Women over 50 Who Blog – Part 5

Women over 50 who Blog – Part 4 

Lifestyle Bloggers over 50 – Part 3
Do you know of any over 50 bloggers or are you one yourself? Would you like to be featured? Please let me know in the comments.