As we get older, sometimes (and I know this may not be true for everyone) it's easy not to bother about how we look or make an effort to look sleek and chic. Especially during these crazy times when we may be spending more time at home, rather than getting out and about.
It's not always easy getting out of the door looking ab-fab! Yet looking sleek and chic always pays dividends, not only about how you portray yourself to others but about how you feel yourself. This post show you how and offers some easy to copy looks.
Looking sleek and chic is more about honouring yourself, and finding clothes that suit your body, than it is about posturing for others, and someone who does this so well is Nikki at Styling You.
Being sleek and chic is about enjoying what you wear. Embracing your body shape and wearing styles that fit and suit you. It's about feeling better – and just like making the effort to make the bed first thing in the morning, it's another task accomplished to make you feel good about yourself.
Sure you want to be able to put your hand into the wardrobe and without any fuss pull out something that you feel and look great in – and this isn't always possible.
If you're like me you can sometimes spend more than a few minutes trawling through drawers and hangers finding things that don't quite go together or won't be quite right for today.
How nice it would be to always have the perfect wardrobe with everything neat, tidy and mix 'n matched ready to grab. Oh hail the capsule wardrobe!
But that's not always the case, is it? There's always that one thing you need in the wash, or unironed, or you can't find it because it's been hung under something else!
And then there's just plain old indecision. Does this go with this – or does that go with that?
We all need a bit of inspiration now and then, and in The Ultimate Guide to 50 Plus Fashion you'll find lots of tips for dressing well after 50.
But today I'm trying something new! SCROLL on Down towards the end of the post to find out!
10 Tips to help you look Sleek and Chic without fuss or bother
Toss out any clothes in your wardrobe that either no longer fit, don't look good on you, are outdated or are colours that really don't do your skin tone any favours. You don't need them, don't want them and won't wear them anymore. They will just clog up your closet and confuse you!
Make sure your wardrobe consists largely of basics in neutral colours that can be mix and matched with your show pony pieces.
Basics in neutral colours can consist of: – collared shirts (chic with jeans), T shirts (both vests and classics) ponte pants, a beautiful neutral jacket or coat, slimming jeans, tailored pants and definitely some scarves in neutral colours to accessorise where necessary.
Your fabulous buys, those show pony garments must must must make you look and feel great, and stand the test of time. So make sure that you are a savvy shopper and not an impulse buyer!
You'll be more likely to reach into your wardrobe and grab a day dress that you really feel comfortable in. So don't always choose fitted dresses. Something loose and lovely like the dresses in this post, casual dress ideas for curvy women will always be on high rotation.
Another style that is always flattering and will have you reaching for it on many occasions is the wrap style jersey dress – look out for them but just make sure you buy them in a jersey knit that skims, rather than clings.
Don't be afraid of a little Bling. In Style Tips and Confessions of a Personal Shopper, Jackie has this to say:- "If you've got a few basic bits of jewellery you can change the look of an outfit. Don't be afraid of a bit of bling and don't think about an outfit just as just the clothes you're wearing. It doesn't matter how down you're feeling, or how little you want to dress up – even if you're tired grab a few pieces of costume jewellery – like a big ring, a colourful bracelet or sparkly earrings and pop them on. Jewellery can lift your spirits because people will compliment you and say, 'I love your jewellery', and they look at your jewellery rather than at how tired you think you might look. There's nothing like a compliment to lift your spirits. I say that everybody needs a bit of cheap costume jewellery in their wardrobe."
Try and always purchase clothes that don't need ironing!
Sneakers are a woman's best friend when it comes to finishing off your look to look modern and feel comfy all day. In our Grandmother's day they would have been frowned on – today you will look sleek and chic wearing fashionable sneakers with almost anything.
Hair. If your hair needs washing or styling and you haven't got time to do anything with it, then wrap a scaarf around your head or wear a hat. There are so many lovely hats to choose from these days, and you will look trendy and create attitude just by popping one on.
Sleek and Chic – Get the Look
For this new series,I've picked a few outfits that have served me well and which are on high rotation in my wardrobe. And using Shop Style I've tried to find similar garments that you can purchase easily online.
I don't know about you but during Covid, I've been purchasing much more than usual online. I've become quite a guru and rather brave. Although I did purchase a pair of Crocs for Dave that were not the right size which reminded me to be careful to measure up properly before purchasing.
So measure your bust, belly, hips, shoe size and everything else in between and have them handy by the computer in case you see a perfect piece for sale online that you just have to have. This is a much better plan that scavenging to find a tape measure when the clock is ticking on a sale item!
Anyway, I really hope you like this new series. Please let me know in the comments.
Here's How
In the images on the left I'm wearing clothes that I love and which work well for me, and they may work well for you too.
So I've searched for comparable items around the web which are beautiful and similar.
On the right hand side are clickable images which will take you through to Shop Style site where you can purchase similar items.
Sleek Chic Clothing
What do you think? What will you buy?
Please Pin the images below – Happy Pinning!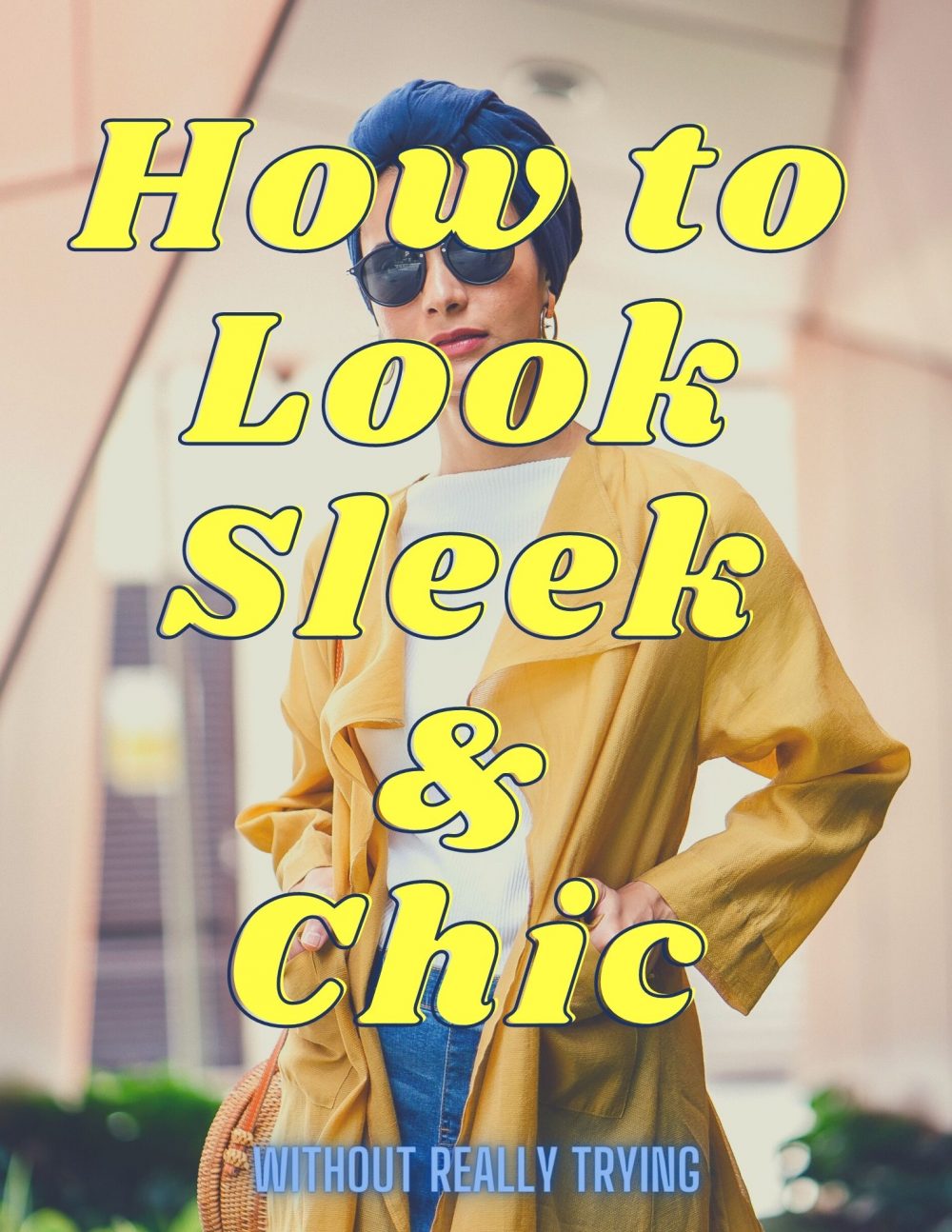 Disclaimer: This Post is copyright. This post contains gifted products and affiliate links from which I stand to earn a small commission but at no expense to you. Lifestyle Fifty Website is a participant in the Amazon Services LLC Associates Program, an affiliate advertising program designed to provide a means for sites to earn advertising fees by advertising and linking to Amazon.com. Please read my full disclosure here.