I love a tunic dress. They are flattering, easy to wear and hide a multitude of lumps and bumps which I, for one, would rather conceal.
A tunic dress is one of the most versatile dresses to have in your wardrobe.
You can wear it alone, dress it up or down with accessories, wear it with boots, flats, court shoes or sneakers and add stylish jackets or undergarments such as skinny jeans and cut off pants.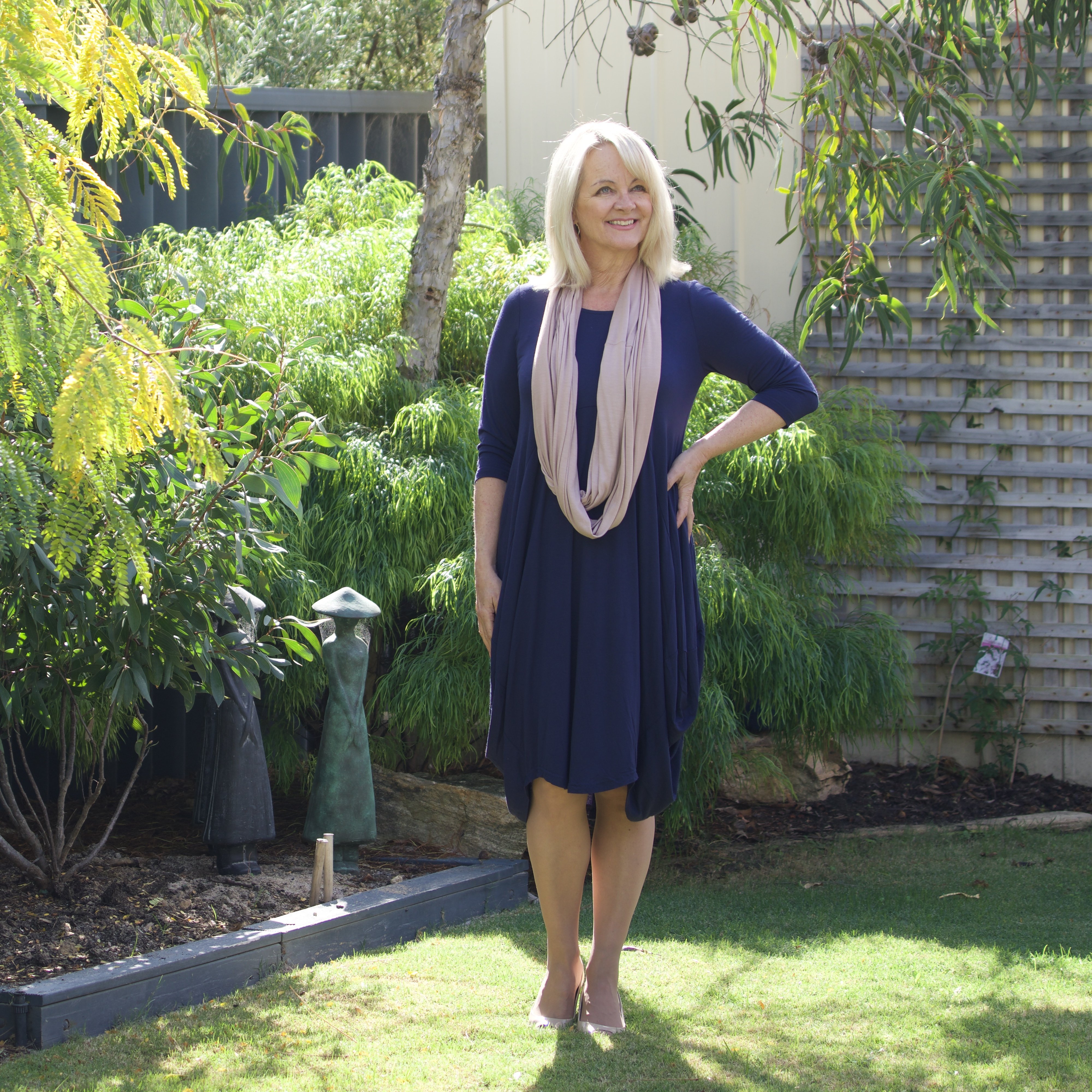 I'm loving this navy pocket tunic dress, above, and the royal blue tunic dress in the feature photo, both Australian designs, kindly gifted from Vivid International. They're in a soft, stretchy material that drapes beautifully. Check out all the Vivid International designs and matching co-ordinates online – you really won't be disappointed – and then find a stockist near you.
To gain the full versatility of a tunic dress you are probably better off with a block colour. Then you can get creative with your accessories and additions. You might like to add a snood for instance in winter, and costume jewellery in the summertime, or a beautiful hand painted silk scarf (as in the photo at the end of this post).
My tips for a tunic dress.
Buy a knee length tunic dress rather than a midi because it's more flattering and less ageing, unless you are super tall and in your twenties.
Wear it with flashy or colourful sneakers like those from FrankiE4 for everyday wear.
To elongate your legs wear a tunic with panty hose and nude coloured pumps (al la Kate Middleton)
Pair it with ankle boots or small heeled court shoes for a more formal look.
I love long sleeves, at least to three quarter length as I like the balance it gives, but cap sleeves are also flattering.
You can wear a loose tunic dress with skinny jeans or ponte pants or even capri three quarter length pants in summertime.
A snood makes an interesting fashion accessory in cooler months.
You could add a cropped jacket – denim or leather – as a stylish addition.
Add a big tote bag or colourful carpet bag to give a little va va voom.
Add a contrasting waterfall cardigan.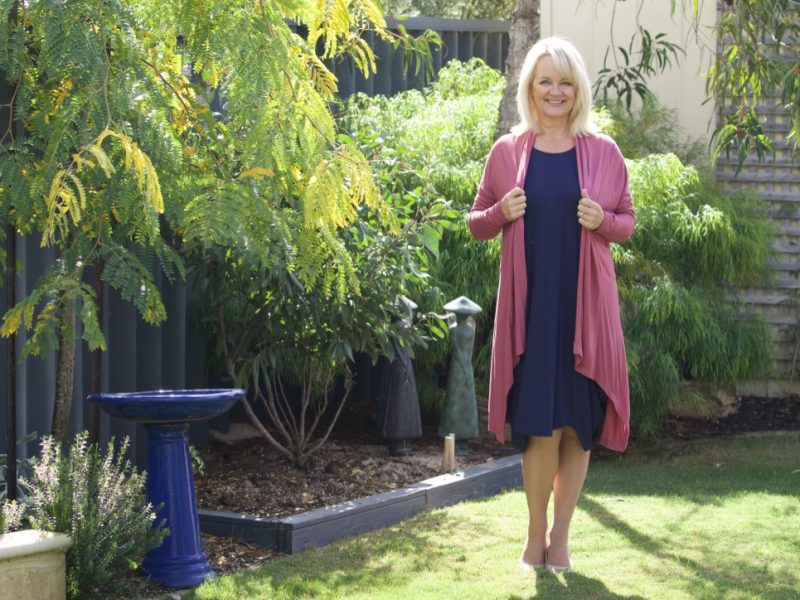 A tunic dress is a classic style which is forgiving and easy to wear. So make sure you have one in your capsule wardrobe collection.
Disclaimer: There are affiliate links in this post from which I stand to earn a small commission, but at no cost to you. Lifestyle Fifty Website is a participant in the Amazon Services LLC Associates Program, an affiliate advertising program designed to provide a means for sites to earn advertising fees by advertising and linking to Amazon.com.