When it comes to getting dressed, I'm a lazy girl at heart, and sometimes deciding what to wear can be a headache.
But putting on an everyday dress is so easy. Just one item of clothing and that's it – no faffing around with mix 'n match items, no worrying about the size of my bum or tummy in jeans.
Just slip on a dress that suits your body shape, and off you go. It's the lazy girl's go-to because you can go from 'Waah' to 'Wow' in a couple of minutes, which is just one of the reasons to wear a dress – and then of course, you can also dress it up or dress it down as you wish.
Below, I styled the Leona Edmiston Lucette dress three ways. It's in a beautiful Night Garden print, from the Ruby Range.
If you pop over now (today's date) and get there in time for the sale, you could grab it at a bargain basement price of just $95.
To buy a Leona Edmiston frock – Click Here.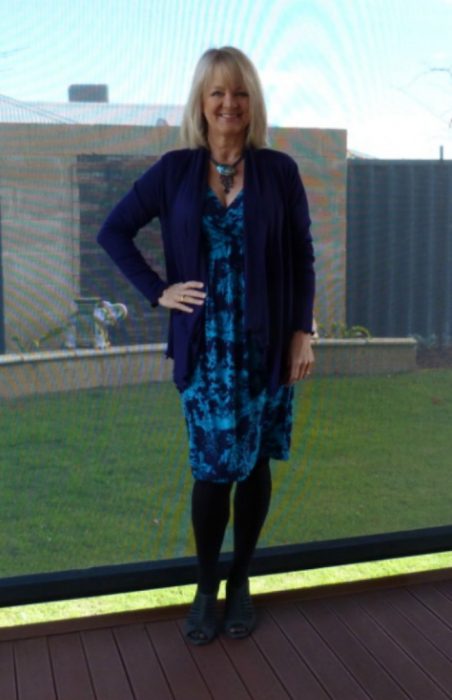 13 Good Reasons to wear an everyday dress
Simply add jewellery and you're set to dazzle.
Change the look of a dress by adding a jacket – or maybe a cardigan.
Add a scarf and change the look again.
Try it with shoes, ankle boots or even knee high boots in winter.
You can twirl in a dress! Okay you can do this in shorts or pants too, but it doesn't have the same glamorous effect.
You could do the Marilyn Monroe pose over an air vent (no don't let's go there!)
Doesn't matter what shape you are – there's a dress to fit you. Long, tall, bumpy, curvy or short there are dresses to suit us all.
If you don't like your legs (many women tell me this) then either wear a longer midi or maxi dress … or wear thicker support tights in winter and team your shorter length dress with knee length boots.
If you don't like your tummy wear a dress with a wrap effect (see the Leona Edmiston dress I'm wearing which hides a multitude of sins).
Dresses are great to wear on days when you're feeling bloated or if you're going out for the all-you-can-eat buffet in a restaurant. You just won't feel the same wearing a tight pair of jeans.
You actually don't have to worry about things like: "Will my bum look big in this!"
Truth be told, you're more likely to receive compliments if you're wearing a dress.
If you pick it right, then wearing a dress can make you feel more confident.
Above I styled 'Harmony' for three different occasions. Harmony is also from the Ruby Range at Leona Edmiston. I'm wearing it with FRANKiE4 Tan Ankle Boots (really comfortable boots which look great with jeans, cut offs and dresses) and last season's black boots from Millers.
Designer Dress or not?
If you up the ante a tad, and go from chain store to designer dress, you'll be doing yourself some big favours.
The cut will be better
It will most probably have a more exclusive print
It's more likely to make you feel amazing.
"But I can't afford a designer dress!"  I can hear you bleating.
Okay, so I thought the same until I discovered the Leona Edmiston range.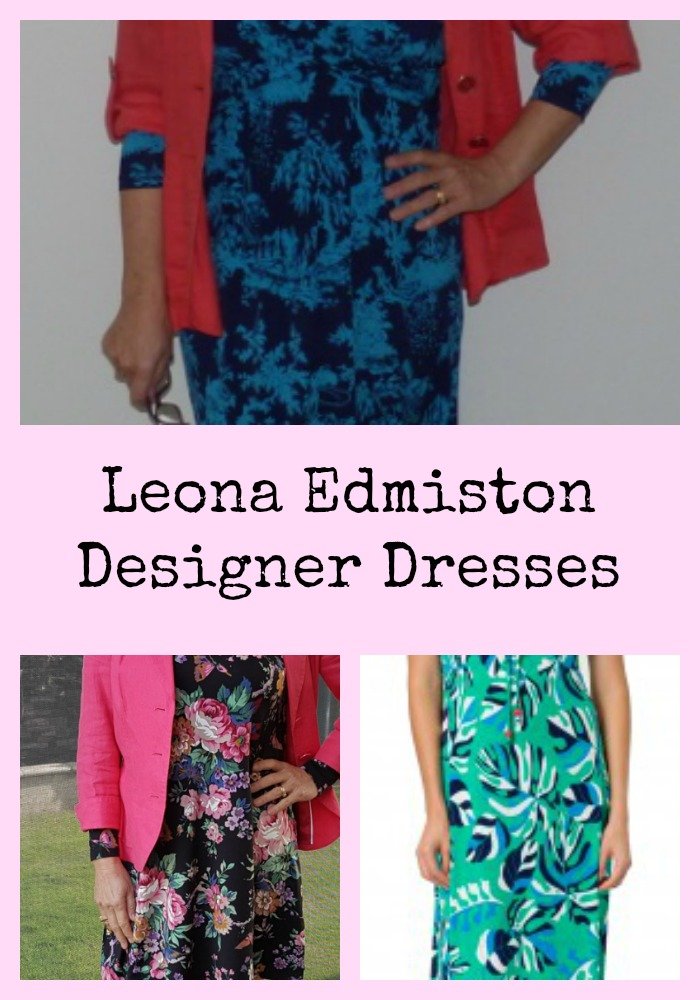 And if you pop over to the Leona Edmiston website you could grab yourself a sale bargain right now.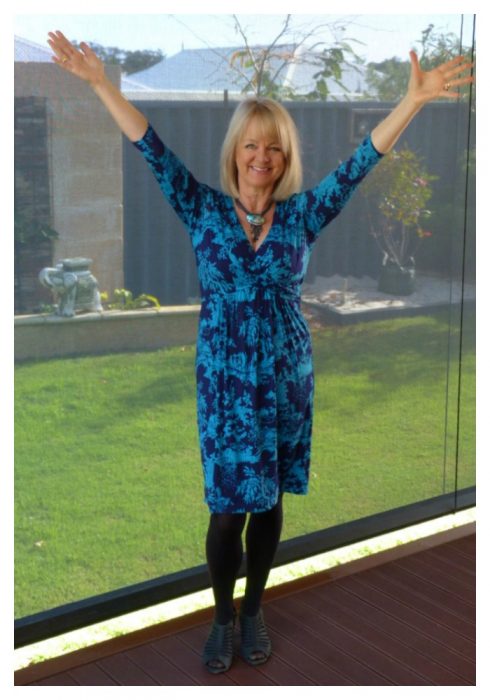 Whatever you choose to wear today – be fabulous! I know you are 🙂
Disclaimer: I was gifted the Lucette dress for editorial consideration. However, I have bought several Leona Edmiston dresses because I love them so much! I hope you do too.
SaveSave
SaveSaveSaveSave