Sponsored Post.

When I was on the World Cruise it was so easy to pop to the buffet for a healthy snack, all nicely prepared for me, and I could pick and choose exactly what I wanted.
Let me tell you it's been hellish getting back into the hunting, gathering and cooking frame of mind, so I've been upping my attention to all things foodie and trying to get back into domestic goddess mode (#sonotadomesticgoddess) and keep the fridge stocked with fresh healthy things that are edible.
And being a lover of all things dairy, I've been turning to the Legendairy website where there are oodles of great recipes and snack ideas to choose from.
Healthy Cheese Snacks
Today, I'm turning the spotlight on healthy snacks that include cheese. The sort that are easy to prepare, nice to have in the fridge, and lovely to eat, but good for you at the same time. [Sorry, chocolate this is not your scene].
In an age where we expect more from less, our food has to deliver a punch when it comes to nutrition stakes. We demand 'super' everything. Which means snacks must be good for us and not just sugar filled, like cake or bickies 😉
A protein filled snack is good for us. The low down of course is that protein is key for building and maintaining muscle mass and also for helping us stay fuller for longer, and I'm learning that the proteins found in dairy foods are particularly high-quality and will help keep us fighting fit.
Do you know how much cheese equals a daily serve of dairy? Do you know how many serves of dairy are recommended for women after the age of 50? You can find out HERE.
Let's go Bake-Off!
The other day I turned my hand to some baking, and from the Legendairy website I found Karen Martini's Zucchini Cheddar and Leg Ham Snacks which I managed to screw up somewhat by not following the instructions. But to tell you the truth it tasted scrummy, so if it's Jo proof, then it must be easy to make.
It's packed with zucchini, onion, garlic, cheddar cheese, flour, eggs and great big healthy handfuls of fresh parsley
In the photo you can see …
All the grating of the fresh zucchini that went on.
The yummy scrummy grated Australian cheddar cheese.
The slice as it looked when it came out of the oven.
The snack sized piece that I guzzled STRAIGHT after I'd dressed it with a bit of basil for the photograph.
I made this recipe as a slice, and used a large pan for the baking, rather than muffin moulds because I thought it would be less fiddly. I also left off the ham for the baking stage but added ham as a side serve. The slice took a lot longer to bake than muffin sized pieces, and didn't look as pretty not having the ham on top – so I would suggest you follow the recipe 😉
However, it tasted pretty darn good.
Bite Sized Cheesy Recipe Ideas
I do love cheesy snacks with benefits – much better than reaching for the crisps and chips at weekends. Here are a few new ideas I've got my beady eye on …
Lemon Ricotta Bliss Ball – an energising mouthful to get me through the afternoon doldrums – You can find the recipe HERE.
I love the variety of cheese pairings you can find here: Cheese Please
This recipe looks #Yum, served with my favourite cheese of course (mature cheddar or camembert)- might even share it with some friends (if they're lucky): Sesame and Rosemary Lavosh with Quince and Ginger Paste – the recipe is HERE.
Or how about, Chunky Sundried Tomato and Parmesan Dip – you can find the recipe HERE.
I love making healthy cheese snacks on Ryvita. Below you'll see, salmon with ricotta and a little bit of thyme sprinkled on top. Then there's ricotta and cucumber, ricotta and ham, and a little parmesan cheese topped with tomato. (You could substitute the ricotta for cottage cheese – which is naturally low in fat).
Advice from an expert
I count myself so fortunate to have access to experts when it comes to talking all things dairy and so I posed some cheesy questions to Amanda Menegazzo, Food Communications Manager at Dairy Australia.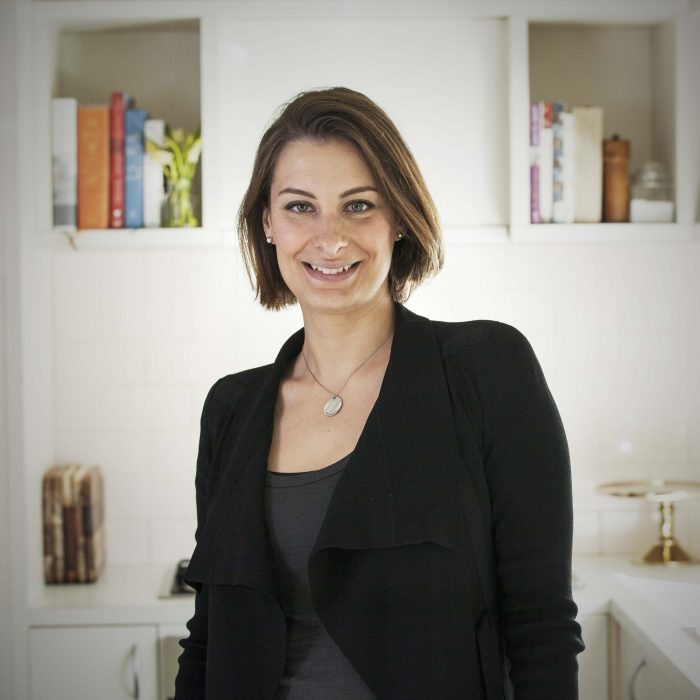 Here's what Amanda had to say …
1.      What are the benefits of eating a cheesy snack during the day?
Cheese is actually the perfect – and believe it or not – healthy, mid-arvo snack. Most importantly, it's easy and delicious, but what you may not know is that it's also low GI and high in protein so it will help keep you fuller for longer. It also really bats above its weight for nutritional value.  It's a source of milk's 8 essential nutrients in one tiny package – so it's fueling your body with a lot more goodness than your average 'cup of tea and a bickie' snack. In fact, cheese is the second largest source of calcium in the Australian diet, and when most Australians aren't getting enough calcium for bone and dental health, eating cheese (any type) is a great and delicious way to get more into your diet!
2.      How much cheese in a snack is just right to pack a health punch, but not so much that it packs a calorific overload?
Like all foods, cheese can be a really healthy part of a balanced diet. The Australian Dietary Guidelines recommend adults consume the following every day from the dairy food group:
·        4 serves for women over 50
·        2.5 serves for men 51-70
·        3.5 serves for men over 70.
The dairy food group includes milk, cheese and yoghurt. So a serve of cheese is equivalent to 40g of hard cheese like cheddar, or 120g of ricotta cheese.
Is it ok to have all your 4 serves of dairy in cheese? The answer is yes and no. Balance is always the key to a healthy lifestyle, some days you might eat more cheese and others more yoghurt or milk.  It's all about common sense.
The good news is, that contrary to popular belief, eating enough milk, cheese and yoghurt every day can actually help protect you against a number of diseases and eating these foods is not linked to weight gain. In fact, as part of a weight loss plan, these foods can actually help you lose weight – and you can expect to lose more weight than someone who is avoiding dairy foods! Science has really changed from the days of 'low fat diets' and is now revealing that we need to look more closely at the whole food and all the nutrients it contains and how they work together.
3.      Could you suggest a yummy cheesy snack that's quick and easy to prepare?
·        Spread some ricotta on a slice of fruit toast and if you're feeling like something a bit more substantial, top with half a sliced banana or strawberries.
·        For something light, swap out your cracker and pop your cheddar on a slice of fresh Granny Smith apple.
·        A thin slice of parmesan is perfectly paired with some crisp fresh pear.
·        I love to snack on fresh bocconcini balls with cherry tomatoes.
·        If you're feeling gourmet, camembert is delicious served with fresh nectarine or strawberries and fresh labna (yoghurt cheese) is fabulous served as a dip with cucumber and capsicum wedges.
4.      In your opinion what is the most versatile cheese to keep handy in the fridge?
Personally I love ricotta cheese. I could eat it for breakfast, lunch and dinner! I spread it on my morning toast with a little homemade jam, for lunch I might crumble it into a frittata or omelette, and for dinner, toss it through some pasta or onto a salad. It also makes a wonderful light cheesecake for dessert! It does have a short shelf life though, so only buy as much as you need for the week.
You also can't go past cheddar cheese for versatility and all round likeability!  It's Australia's most popular cheese after all. A slice of cheddar is a quick go-to snack, it can be used in sandwiches, for melting onto casseroles and pizzas, in many of your mid-week dinner favourites and on toast with eggs or baked beans for brekky too!
5.      What could you suggest as an unusual pairing with cheese, for an interesting snack?
Here's a little Christmas treat –   I discovered last year just how delicious a thin slice of fruitcake is with cheddar cheese!
Thanks Amanda!
So Lifestylers, I'm all ears. What's your favourite cheesy snack? Please share your tips or recipes in the comments section.