Continuing our series Inspiring Women, we are expanding to include "Inspiring Women Writers." Because, we all love a good book, don't we?
Today we give author Jo Tracey a very big warm Lifestyle Fifty welcome as she tells us about her life, her inspirations and her books.
Over to Jo …
Please tell us a little about YOU
My Instagram bio says: writer, baker, sunrise chaser.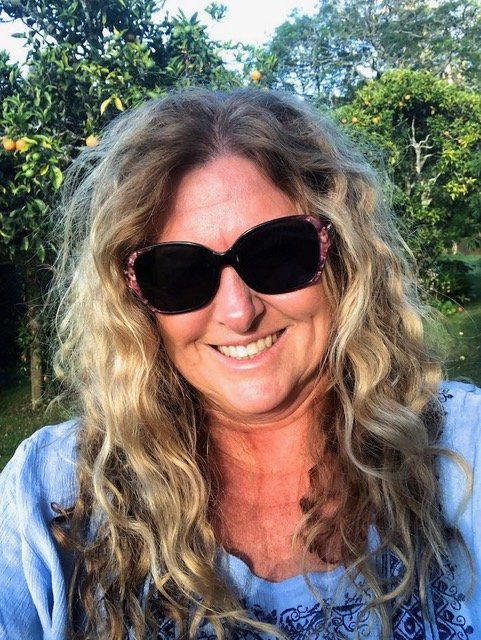 I juggle a busy corporate day job and a novel writing career from our home on the Sunshine Coast in South-East Queensland. I live with my husband, who is now retired, our daughter, who is studying at University, and a cocker spaniel who guards my office diligently against intruders and time wasters and snores loudly through the day job tele conferences.
Tell us a little about your blog
I started my first blog Jo Tracey Astrology back in 2008. I was learning astrology at the time, so blogging helped me to put what I learnt into my own words and find my "voice". I joke (actually, it's only a half-joke) that writing astrology helped me write fiction. This blog is still out there but I've stepped away from it a tad of late to give priority to my fiction.
I soon found that I wanted to write about more than astrology – and that's why "and anyways" was created in 2012. My tagline is "the rambles of a hungry writer" because that's what I write about there – food, travel, and anything else I have an appetite for.
I also have a self-titled author website where I blog writing and self-publishing tips at Joanne Tracey. Through this I'd love to help women, especially those in mid-life, find their own voices to tell their own stories. I'm a firm believer in the maxim that if you really want to write you can find both the time and the words.
What do you write?
So far, I've published 4 books, with another 2 that will be out by the end of this year. I write women's fiction or "chick lit". They're love stories but not pure romance novels – my heroines need to grow and learn a little before they earn their happy ending.
My books are available on Amazon, iBooks and Kobo. Happy Ever After and Wish You Were Here are also available in paperback now, with Baby, It's You and Big Girls Don't Cry being released to paperback later this year.
Buy Jo's Books on Amazon
Where do you get your inspiration?
Inspiration is everywhere and each time I get an idea I jot it down. Mostly, though, I'm inspired by the places I travel to. Baby, It's You and Big Girls Don't Cry are both partially set in Bali, Wish You Were Here and Happy Ever After are partially set in Queenstown; and the fictional village of Brookford – in Wish You Were Here and Escape To Curlew Cottage – was inspired by Burford in The Cotswolds.
I don't plot my novels so usually don't know how I'm going to get the happy ending my characters deserve. I start with a character, a line or a song and the rest somehow happens.
Why did you start writing? How did you get into it?
I was always a huge reader as a child and wanted to be an author when I grew up. Then I went to uni, studied economics and political science and forgot about it for the next twenty odd years while I built a corporate career.
The writing bug never went away and one day in my mid-forties I started writing a novel – and I didn't give up. I published my first novel, Baby, It's You, in 2015 when I was 48.
I'll retire from my corporate role at some point, but writing is what I want to do not just when I grow up, but for the rest of my life.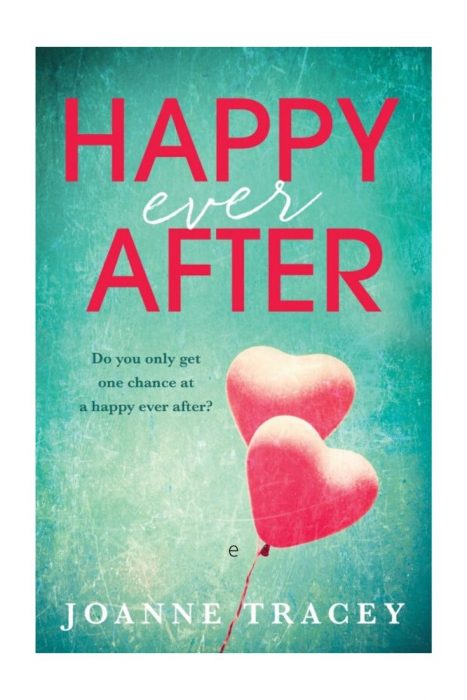 What is your favourite everyday style?
Do Havaianas count? I seriously am the flip flop queen – at last count I had about a dozen pairs. I even have a limited-edition Liberty print pair that I bought in Bali.
These days I work (mostly) from a home office (back to a corporate gig in Sydney) so my everyday wear is mostly active wear – leggings and ugg boots in the winter and beach dresses in the summer.
My style is hippy/boho/whatever fits and I don't really like to shop, but when I do, I favour Sportscraft for workwear separates and Boom Shankar and Adrift for colour and weekends.
What is your favourite foundation?
I use Bare Mineral's Complexion Rescue (a tinted moisturiser) every day and I'm currently using Estee Lauder Double Wear if I have to be in the office in Sydney or going out for dinner – only because I'd run out of foundation before I flew out to Singapore the other month and Brisbane Airport doesn't have a Bobbi Brown concession.
What is your favourite lipstick colour – and what brand?
I wear Aveda's Nourish-mint lip glaze in Agave/Nectar but also love Bobbi Brown's crushed lip range and wear it in nude (for Queensland) and plum (for the office). If the occasion warrants it, I'll break out a Chanel red.
How do you keep fit?
Walking. I do a 5km walk each morning along the beach at Mooloolaba and usually walk again when I log out of the day job. I try and get 10,000 steps a day. In the summer I'll swim as well.
Favourite quote
"Imagine."
Thanks Jo!
Thanks so much Jo! It's been great finding out more about you, your writing and your books 🙂
Read more about Jo Tracy and find links to her books on her website here.
Lifestylers please give Jo a big Lifestyle Fifty welcome in the comments section 🙂
Buy Jo's Books on Amazon
This post contains affiliate links from which I stand to earn a small commission if you buy from them – but at no expense to you. Lifestyle Fifty Website is a participant in the Amazon Services LLC Associates Program, an affiliate advertising program designed to provide a means for sites to earn advertising fees by advertising and linking to Amazon.com.