Once upon a time the idea of organic clothing conjured up shapeless garments made of hemp or thick cotton that looked as if you had stepped out of a peasant farm in the 1900s. But the best organic clothing brands these days make fashionable pieces in softer, sustainable fabrics that are not scratchy or unflattering.
If you are looking to make your closet more planet-friendly, reduce your carbon footprint and invest in timeless clothes or alternative apparel that can either be recycled or which will biodegrade at the end of their life, then read on.
In this post we'll discuss the best organic clothing and introduce you to some of the best clothing brands making a positive impact on the fashion industry. We'll find out more about the backstory of sustainable brands and what's bad about fast fashion. We'll also share what organic cotton and fair trade mean, what are natural fibres and organic materials, and what does environmental impact mean (and how can we lessen this) when it comes to the clothes we wear?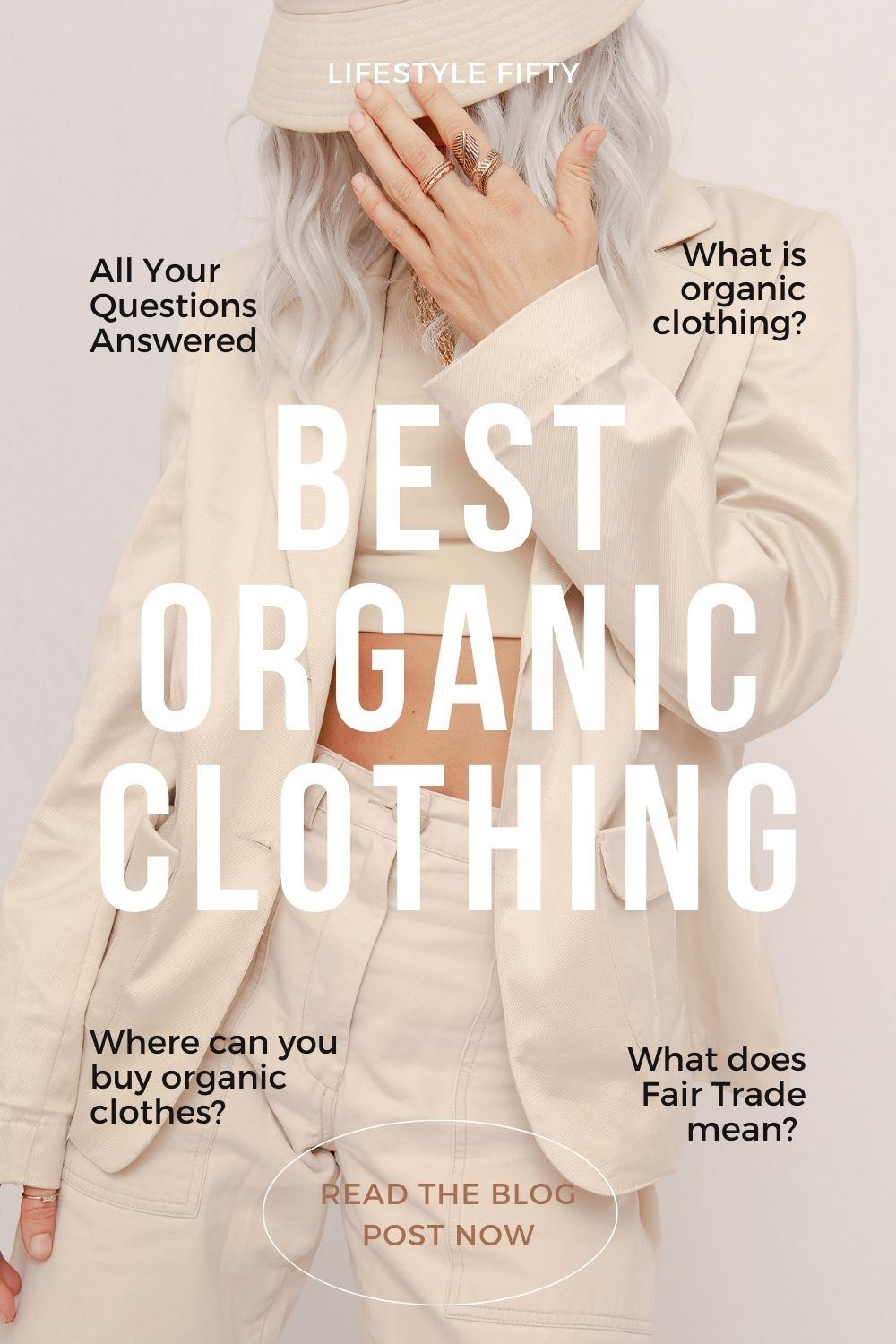 What is organic clothing?
Organic clothing is a type of clothing that is made from natural materials.
It is made without the use of pesticides, herbicides, and other chemicals.
Organic clothing is made with sustainable practices which means these practices use less water and energy than conventional clothing production methods.
Organic clothing is clothing made from materials raised in or grown in compliance with organic agricultural standards. Organic clothing may be composed of Cotton, Jute, Linen, Silk, Ramie or Wool. In the United States, textiles do not need to be 100% organic to use the organic label. A more general term is organic textiles, which includes both apparel and home textiles. The technical requirements in terms of certification and origin generally remain same for organic clothing and organic textiles.

Wikipedia
Why buy organic clothing?
It's probably better for you, and it's better for the planet.
Not only will you look great but you can feel great too because brands committed to organic clothing will have relevant certification, and also be supporting important things such as:-
No child labor
No forced labour
Safe & healthy working conditions
A living wage
Where can you buy sustainable clothing?
Let's be clear; there is a difference between organic clothing, organically produced fabrics, and any clothing that is sustainable and has less of an impact on the environment, especially on our landfill. But any one of these aspects is better than fast fashion for the planet.
Organic clothing and ethically produced clothing can be found in many different high street boutiques, as well as shops online.
You can find some great second-hand organic buys in charity and thrift shops, both in stores and online.
Look out for clothes that have been sustainably made by private sellers that are either sold at local markets, or on Etsy.
Organic has become a bit of a buzzword over recent years and far from being a rarity, it is now given precedence in many instances, so you'll have no trouble finding great organic clothing styles and fashion.
What are organic materials?
Organic materials are a sustainable and environmentally friendly alternative to synthetic materials.
They are made from natural fibers such as cotton, hemp, bamboo, and wool. These materials have a lower carbon footprint than synthetic materials because they are not made from petroleum products.
Organic fabrics also have the highest standard of quality because they are coloured with non-toxic dyes and are not treated with chemicals or dyes that can irritate skin or cause allergic reactions.
Organic fabrics also last longer than synthetic fabrics because they do not shrink or fade in color over time.
Sustainable materials have a lower environmental impact and the highest standard meet the Global Organic Textile Standard (GOTS).
What to look out for when buying organic clothing
If you are looking to buy organic clothing and want to make sure that you are buying garments made from organic fabrics, the best way is to check the labels. Here are some pointers to look out for.
Does the label say organic cotton, or 100% organic fabric?
Make sure the label doesn't include any synthetic fabrics in its listing.
Does the clothing brand have GOTS certification?
Check that the brand is Fair Trade certified.
How does the fabric feel? It should be soft and not scratchy.
The garments should not smell of any chemicals.
Check for positive wording in the brand's story; like fair wages, ethical practices, organic fibers, ethical supply chain, no use of toxic chemicals, slow fashion, and fair labour (when it comes to factory workers especially).
What is organic cotton?
Organic conventional cotton is a great option for those who want to reduce their carbon footprint and carbon emissions.
It's also a more sustainable option because it's production doesn't require the use of pesticides and fertilizers.
Organic cotton is made from natural materials and doesn't contain any synthetic fibers or chemicals.
"Organic cotton is softer, hypoallergenic, and last for a long time. But the most important benefit is protecting the ecosystem, reducing wastage of water, and ensuring a safer working environment for the farmers and manufacturers. Organic cotton is a sustainable and eco-friendly option to regular cotton."

Sleep Sherpa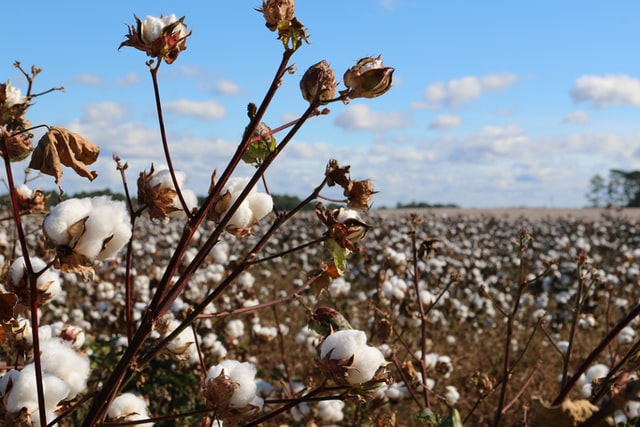 "The term 'organic' refers to food and fibre farming and production methods that are managed in accordance with organic standards and is grown using seeds that are not genetically modified (source: Australian Certified Organic, 2014).

In 2010, worldwide production of organic cotton amounted to about one per cent of the total cotton grown (source: ICAC 2011). In most countries where organic cotton is grown, conventional and genetically modified cotton crops co-exist.

In 2012-13, the largest organic cotton producers by volume were India, China, Turkey, Tanzania and the United States (source: Textile Exchange, 2014)." https://cottonaustralia.com.au/organic-cotton

Cotton Australia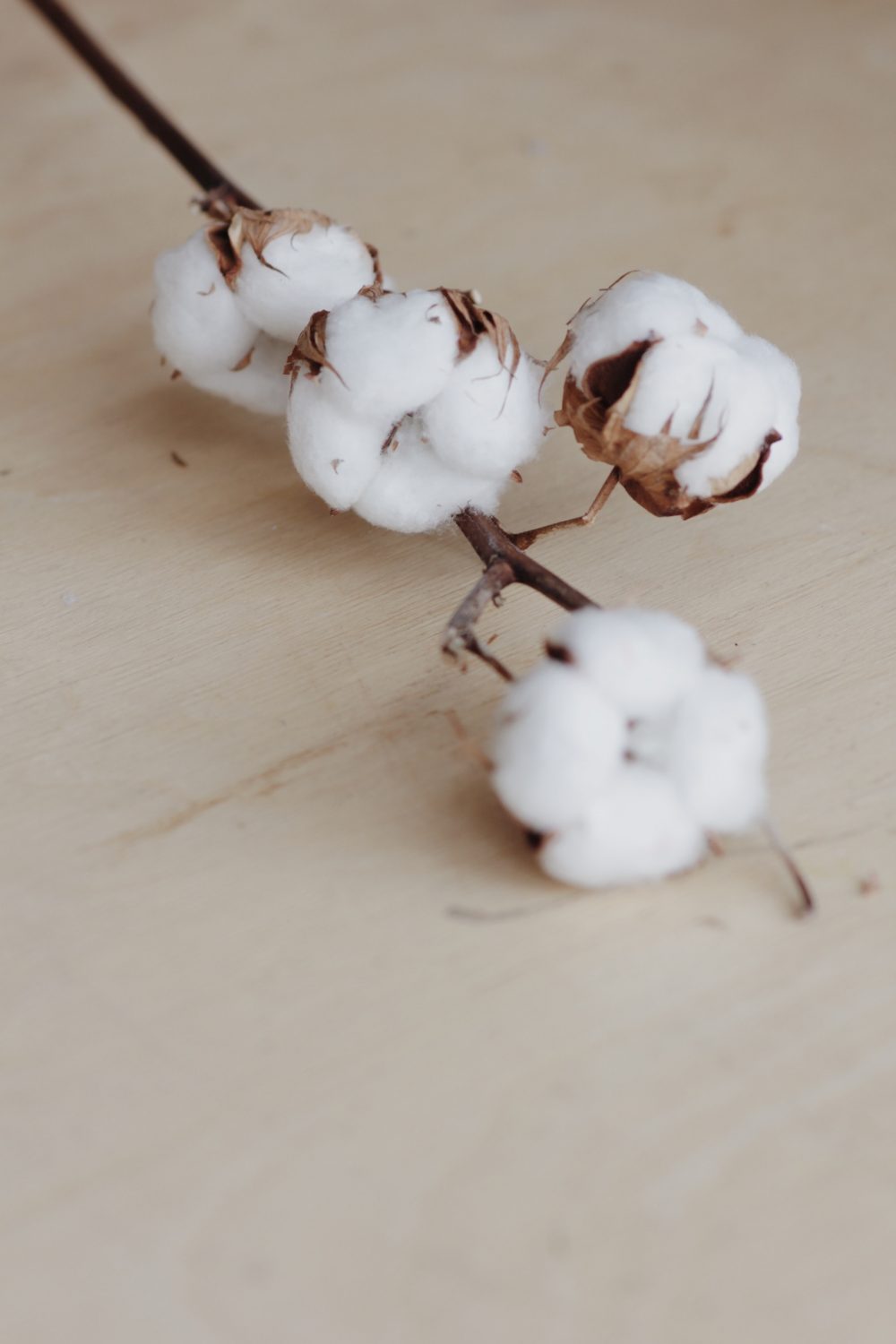 What does Fair Trade mean?
Fair Trade is a movement that aims to ensure that the producers of goods are paid a fair price for their products.
It also aims to ensure that the producers are not exploited and have safe working conditions.
Fairtrade is basically a system of certification that aims to ensure a set of standards are met in the production and supply of a product or ingredient. Fairtrade means workers' rights, safer working conditions and fairer pay. For shoppers it means high quality, ethically produced products.
"Choosing Fairtrade means standing with farmers for fairness and equality, against some of the biggest challenges the world faces. It means farmers creating change, from investing in climate friendly farming techniques to developing women in leadership.

With Fairtrade you change the world a little bit every day. Through simple shopping choices you are showing businesses and governments that you believe in fair and just trade."

FairTrade.org
Organic basics – What are they? What do you need to know?
Brands that have a social conscience will probably offer great organic basics, and these basics should be the foundation of any wardrobe.
They are your go-to pieces that can be worn, washed and worn again without losing shape or looking tatty.
They should be made from natural fabrics, sustainable practices, and friendly materials.
These basics are then not only good for the environment but also good for your health.
Organic basics are made from natural fabrics such as cotton, linen, and wool. These fabrics should have been grown or produced without pesticides or fertilizers, which means they don't contain harmful chemicals that can be absorbed by your skin.
Fast fashion vs sustainable fashion
Why choose organic garments over fast fashion clothes?
Fast fashion is a term that refers to the trend of buying clothes in low prices and high volumes. It's a type of clothing that is made quickly and cheaply, with the intention of being sold at a lower price, especially in high street chain stores.
The main reason why fast fashion is bad for the environment and society is because it encourages people to buy more clothes than they need. This leads to an increase in dubious production procedures, and more waste – which has a negative effect on the environment.
On the other hand sustainable fashion relies on hard-wearing clothes, made from organic fabrics, that can be worn again and again. Its production places an emphasis on fair trade, what's good for us, our environment and the planet.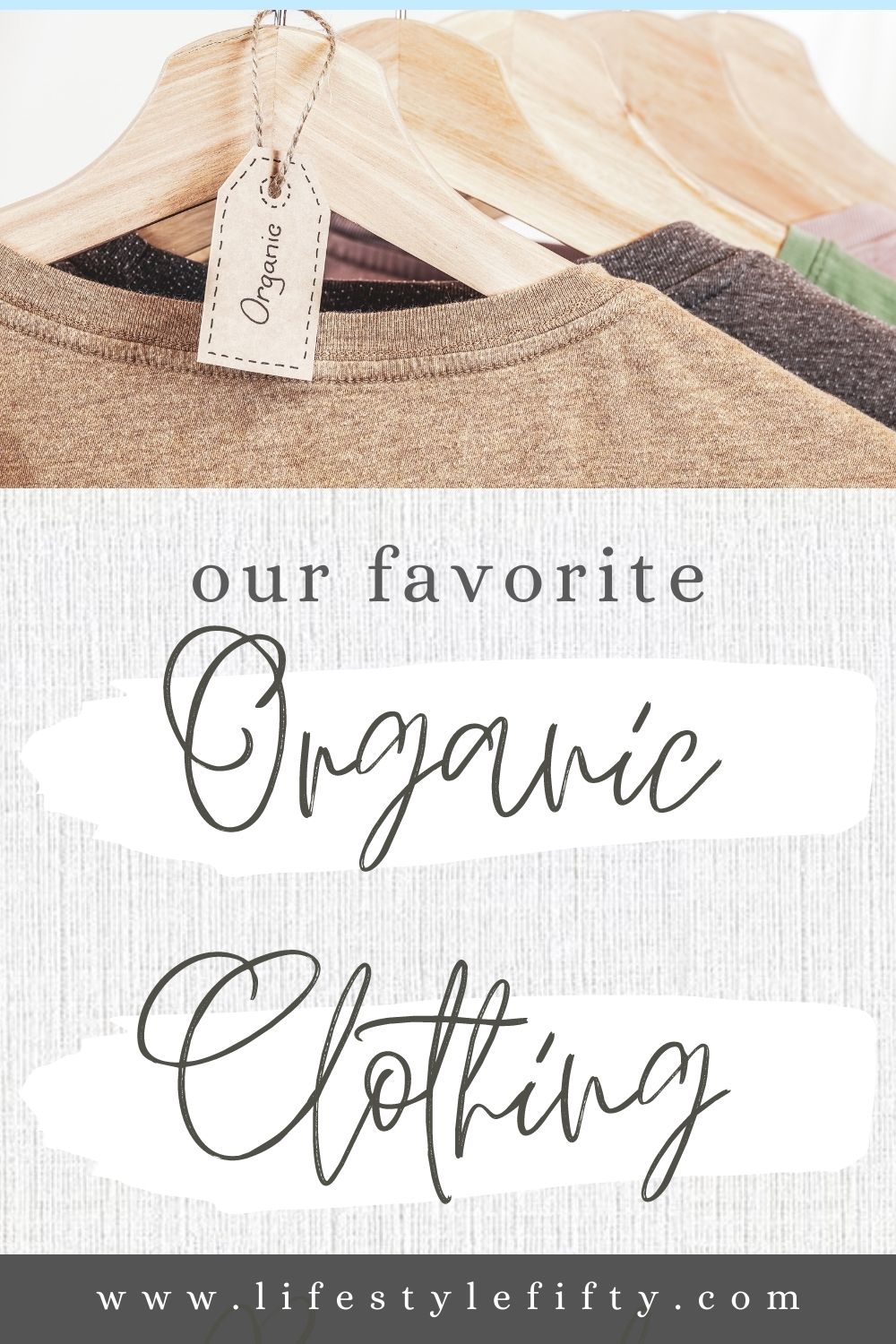 Some of the best organic clothing brands
The best clothing brands with an eye on ethical sustainability in the fashion industry are designing hardwearing clothes with quality fabrics and organic products.
To be considered sustainable fashion brands must be ethical, use organic products, and they must be against waste.
They must not use harmful chemicals in their production processes.
Low-impact dyes should be used for colouring purposes.
Fair trade should be a pre-requisite when it comes to the trading partners they choose to work with.
Let's be aware though that the concept of organic clothing is a complex one.
This list contains brands that are either producing garments made from organic materials, or brands which are producing sustainable pieces and curating collections made in an ethical and sustainable fashion.
Eileen Fisher
The ethos at Eileen Fisher is to waste no more. This brand is all about giving clothes a second and third life. It's about simple, ethical, timeless and well-made clothes that are designed to work together.
You should be able to wear Eileen Fisher clothes effortlessly and still be stylish and most importantly be part of a responsible lifecycle for clothes.
In 2009 Eileen Fisher began a program called Renew. It's a take-back program that gives your clothes another life.
You can return your old pieces and Eileen Fisher will find them another home or otherwise turn them into completely new designs. At this brand making clothes is a lifetime commitment.
"Waste No More is part of a circular system designed to upend the conventional cycle of consumerism. We're taking our clothes back—over 1.4 million so far—and transforming the pieces that are damaged beyond repair into entirely new designs."

Eileen Fisher
MATE The Label
MATE is an apparel brand where you can expect to find adult essentials; pants, tops, jumpsuits, shorts and more.
MATE say they aim to provide people with essentials that are clean from seed to skin; no pesticides, no microplastics, no formaldehyde, no carcinogens, no endocrine disruptors.
They strive to create well made well worn pieces that will stand the test of time.
They say that they ensure that carcinogens, endocrine disruptors and other toxins are kept ouf ot their entire supply chain and off your body. They use organic materials and non-toxic dyes.
"Life in plastic . . . not so fantastic. That's why we've eliminated all the plastic in our labels and packaging, and even developed MOVE by MATE which only uses 8% spandex (significantly less synthetic fibers than typical activewear.) You won't ever find polyester, nylon, or polyamide in our products."

MATE the Label
Pact Clothing
What you'll find: Affordable fair trade adult basics. Mens, womens and kids clothes and bed and bath collections.
Pact designs stylish, essential clothing that is both comfortable and affordable. This brand say they use a high proportion of eco-friendly materials including Global Organic Textile Standard (GOTS) cotton.
They say they use sustainable crops, organic farms, and chemical-free dyes to ensure their fibers are supporting Mother Earth from seed to tee.
"At Pact, we choose to use organic cotton because it sustains the health of soils, ecosystems, and people by using natural farming processes. That means no toxic chemicals and 81% less water than non-organic cotton. Pact's products are Certified Organic by the Global Organic Textile Standard (GOTS)."

PACT
Thought
What to look for: Women's tops, tunics and dresses and more.
Thought believe you can look great and look after the planet at the same time.
At Thought they believe in easy-to-wear clothes, creating fashion to fit your lifestyle.
Commitments and values include; vegan friendly, organic, recycled materials, natural fibers.
"Sustainable, organic clothing is important to us. we use natural fabrics like bamboo, hemp and organic cotton."

Thought
Plant Faced Clothing
What you'll find: Mens and womens clothing. Timeless fits and classic styles.
100% ethical independently owned vegan streetwear clothing label, making sustainability fashionable. They say their range is screen printed using eco-friendly water-based inks.
Plant Faced Clothing say that they ensure their clothes and those who make them are treated with all the respect they deserve, and use garments that have undergone strict ethical certifications, such as Fair Wear or WRAP certified.
We're committed to offering the most uncompromising quality garments on the market. We take great pride in attention to detail and whether you buy a pin or a hoodie, we want your shopping experience to be of the highest possible quality it can be. We want to sell garments that are for more than a season – but for life.

Plant Faced Clothing
Lucy and Yak
What you'll find: Colourful organic dungarees and quirky basic clothing. They say, Join the Comfort Revolution! They pledge to pay the living wage, treat staff with respect – read their fascinating back story and be inspired.
"Helping to tackle the "take-make-waste" attitude prevalent in contemporary fashion, we've developed a long term Buy Back Scheme, launching soon, that aims to keep its Yaks in circulation far beyond the life of your typical piece of clothing. Working closely with our engaged and forward-thinking community – the collaborative scheme will work by trading in old Yaks, ready to be given new life, in order to prevent clothing unnecessarily ending up in the bin."

Lucy and Yak
WVN
What you'll find: A wide range of women's apparel including, pants, loungewear, leggings and skirts.
WVN brings high-end chic fashion to conscientious shoppers who value beauty and quality.
"We aim to inspire the fashion industry and its consumers to be more thoughtful, by showing that we can make the world a better place without compromising style and quality.

Our promise is to create clothing that looks great while caring for the earth. As a leader in the sustainable fashion industry, we strive to do things the right way."

WVN Clothing
Fair Indigo
What you'll find; adult organic basics and essentials in organic fabrics designed to last.
Fair Indigo believe we should buy better, buy less and have a wardrobe that has timeless pieces you can wear time and time again. They say we should buy premium quality organic clothing, that is sustainable for the planet and for the humans involved in creating your clothing.
"At Fair Indigo, we're inspired by the idea striving for less. A mindful, deliberate, and sane wardrobe that leans heavily on timeless pieces you'll go back to again and again, clutter-free. And that's precisely why we build in quality – from the cotton and dyes we select to the often rare extra processes we implement to create premium-quality apparel. Our designs are forever in fashion – pieces you'll love for years, with quality that ensures you can."

Fair Indigo
Riley Studio
What to expect: A range of women's, mens and kids clothes made from organic linen, organic cotton, recycled cashmere and recycled cotton.
Creating from waste Riley Studio say they are helping to make conscious consumerism the norm. Building a core wardrobe of gender free essentials made from organic and waste materials.
"In partnership with a network of innovative mills and manufacturers around the world, we are building a core wardrobe of gender free essentials with a positive impact, made from organic and waste materials."

Riley Studio
Christy Dawn
Expect a range of women's clothing and an innovative 'farm to closet' range. Best sellers are lovely maxi dresses and tops.
"Our Deadstock Collection represents our enduring roots within the world of sustainability. Every piece gathered here is made from the rescued and revitalized fabric that would otherwise be cast aside, finding its way eventually into a landfill.

Each style within this collection is limited in nature, with pieces often being only one or two of a kind. In giving these unique fabrics another life cycle, we are able to honor Mother Earth and create beautiful dresses to last a lifetime."

Christy Dawn
Organic Basics
Organic basics is another sustainable brand. You can expect a range of men's and women's clothes and underwear.
They say that they only choose fabrics that are good for the environment and they only partner with factories that care about their impact and providing a living wage
They design everything to last. They say they are eco-friendly and everything is ethically made.
"That means investing in quality fabrics and workmanship as well as designing with simplicity and function in mind."

Organic Basics
9 more ethical clothing brands to check out
Here's a list of 9 more ethical clothing brands helping reduce our impact on the planet that you might like to check out.
How to become a planet friendly shopper
Buy only organic clothing from sustainable brands.
Wear your new clothes more than once.
Don't buy as much. The less clothes you buy, the less you will throw out and the added bonus is that less will be discarded eventually to the ever increasing landfill.
Visit charity shops,thrift stores and charitable organizations selling pre-loved clothes. Here is a list of the best thrift stores online (link) You'll find some great clothes at an affordable price, and clothes which otherwise could be considered deadstock. You'll be doing the planet a favour in the meantime.
Buy from small shops and stores making ethical organic clothing. They will be making clothes in small batches with little to no waste.
Swap clothes with your friends and families.
Host a pre-loved clothes party.
Buy from brands using deadstock fabrics.
What are deadstock fabrics?
Deadstock fabric refers mostly to end of line, mill overruns or cancelled orders.
Deadstock can be put down to designer excess and these fabrics are considered a wasted product in the fashion industry which will most likely end up as landfill.
"Deadstock refers to old fabric that hasn't been able to sell. Maybe there are small damages, maybe the company who purchased it ordered too much. Maybe they are scraps from factories cutting room floor that are being sewn together and made into something new, like Zero Waste Daniel."

Shop Virtue and Advice
Tips for a sustainable wardrobe
Sarah, an independent fashion designer, and sewing lecturer at Learn Sewing Online, is committed to making people aware of how their clothes-buying habits affect the planet.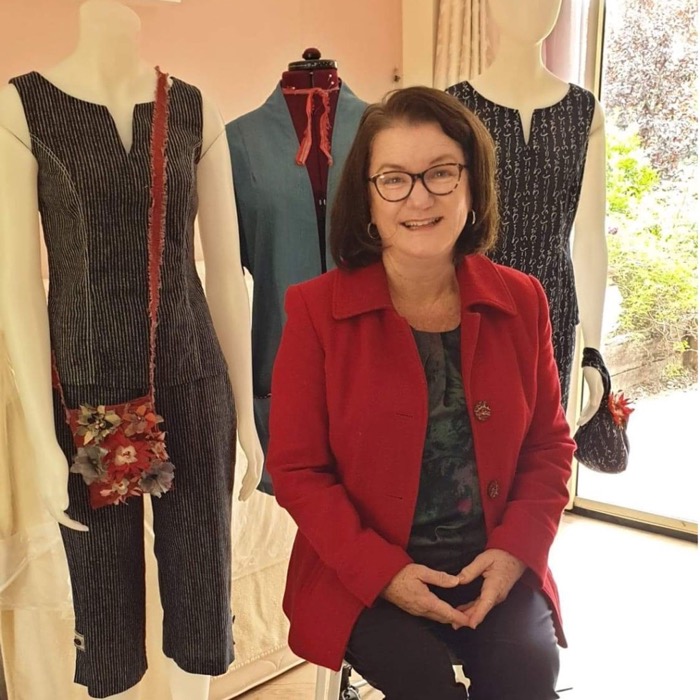 She kindly shared her thoughts and tips with me for creating a more sustainable wardrobe.
"All fabrics, organic or not, are going to have an impact on the planet. We need to reduce the amount of clothes we buy and keep the clothes that are already out there in circulation.
It's important to look at labels when you buy clothes, and find out what fabric they are made of. But don't think just because it's organic cotton it's totally good, or that it's not going to have an impact on the environment, because it is.
Of course some fabrics are worse for us and the environment, but there are degrees of marginality. If polyester is recycled, then you could say that polyester is okay, because it's kept in circulation and out of landfill.
If you're starting to create a more sustainable wardrobe from scratch, then buying clothes made of organic cotton is obviously better because organic cotton will have been grown without the use of pesticides and will have had less impact on the environment.
But the topic of organic vs non organic is not as simple as it may seem.
There is a lot to learn about this subject and it's fantastic that people are beginning to educate themselves on the positives and negatives of certain fabrics.
It's also great that there are now various afterlife programmes for garments, because clothes should have an afterlife to prevent the landfill issues we are facing. These issues are only going to get worse unless we start addressing them in a big way now.
In my eyes, the brand Patagonia, are number one when it comes to sustainability and ethical values. They've been onto this issue for decades and have a wonderful programme for keeping their garments in circulation.
Regardless if they are organic or not, you should know what your clothes are made of.
If you are looking at buying only organic for the purpose of doing good for our planet, then you actually need to have a deeper understanding of how all fabrics, including those termed organic, are affecting it.
Just remember, if you are creating a more sustainable wardrobe and have polyester in your closet, don't throw it away. Put your polyesters into a recycle programme so they can be reused and kept in circulation for as long as possible."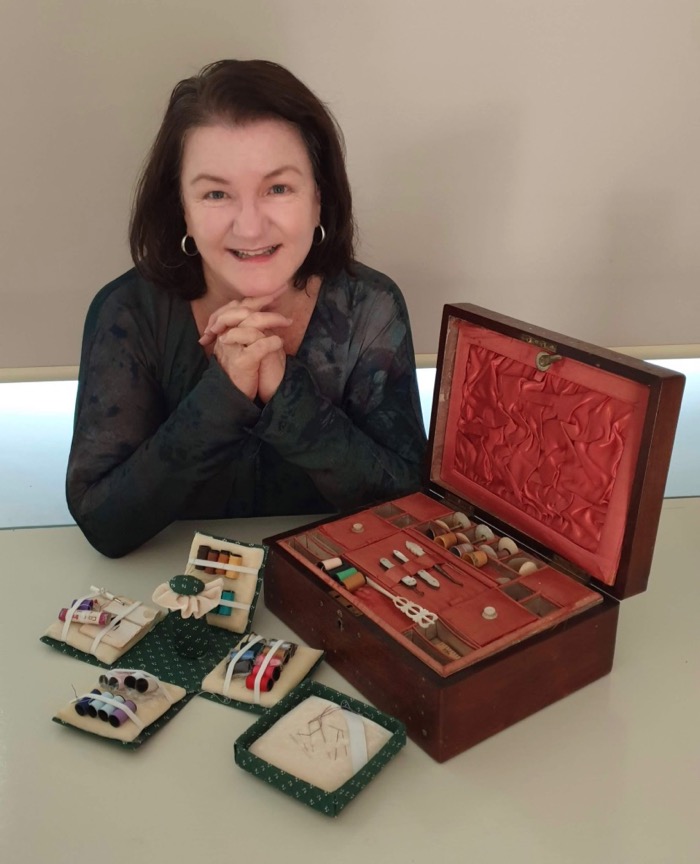 Sarah teaches sewing to mentor women who want to learn sewing as a creative hobby through online tutor led programs. Her mission is to bring awareness of how sewing can help reduce landfill and the impact the clothing industry is having on our planet.
You can find Sarah, at Learn Sewing Online on Facebook and Instagram. Book onto one of her sewing courses! Hear more about what she has to say about sustainable fashion and organic clothing.
Related Posts
Save the planet one pair of underwear at a time!
Buy leak proof underwear – reduce landfill
Ethical Fashion Report (From Baptist World Aid)
What is your take on the best organic clothing?
What are your favourite organic clothing brands?