New Zealand is a land of stunning natural beauty, with snow-capped mountains, beautiful beaches, and diverse landscapes that are perfect for outdoor activities. Whether you're planning a road trip through the South Island or a leisurely holiday on the North Island, it's important to pack the right items to make the most of your trip.
In this blog post, we'll provide sensible guidelines about how to pack for a New Zealand South Island itinerary. We'll include the most important items to take and a comprehensive list, along with top tips for packing light and efficiently.
Scroll down further for our own detailed South Island travel itinerary to help guide your personal travel planning.
Other packing posts on Lifestyle Fifty that also might help you decide how to pack for New Zealand and what to take, include:-
Luxury Vacation Packing List : Tips You Need To Know
Van Life Essentials – What to Pack – Ultimate Guide
The images in this post focus on some of the clothes I wore in New Zealand on the South Island in January on an active road trip.
New Zealand Packing Tips
First and foremost, it's important to consider the time of year you'll be visiting New Zealand, as the weather conditions can vary greatly depending on the season.
During the summer months (December to February), the average temperature ranges from 15°C to 25°C, while the shoulder seasons (March to May and September to November) are generally cooler, with average temperatures of 10°C to 15°C.
Regardless of the time of year it's always a good idea to pack an extra layer and a warm jacket, as well as a fleece or a waterproof rain jacket, especially for multi-day hikes or outdoor activities in cold weather.
Obviously you'll need a lot of warm clothes if you are travelling in winter, or when the weather forecast shows heavy rain or snow. Then you'll also need to include something like a heavyduty, warm, waterproof jacket or a ski jacket appropriate for the level of activity you'll be doing.
When it comes to footwear, flip flops and high heels are not the best option for most activities in New Zealand, as you'll likely be walking or hiking on uneven terrain. Instead, bring a comfortable pair of sneakers or walking shoes, and a pair of waterproof shoes or sandals if you plan to explore the beaches.
One of the most important things to pack for your South Island itinerary is a day pack, which you can use to carry your essentials while you're out exploring.
Make sure to pack a water bottle, lip balm, and sunscreen to protect your skin from the harmful effects of the sun.
You should also pack a hat and sunglasses to protect your eyes, as well as insect repellent to keep the bugs at bay – we found that at some places, especially the Milford Sound sandflies were a nuiscance.
When it comes to camera gear, a good camera and extra batteries are an absolute essential for capturing the stunning scenery of the South Island.
If you're planning on doing a lot of outdoor activities, it's a good idea to invest in a waterproof camera or a dry bag to protect your camera gear and mobile phone from the elements.
For me the most important thing was my mobile phone which has a really good camera, and I always carry it in either a fanny bag around my waist or in a small cross-shoulder bag – in which I always have a small plastic bag in case it rains. As a general rule you can expect diverse weather conditions when it comes New Zealand travel in the southern hemisphere.
Another important item to pack is your travel insurance policy document, which will provide you with proof of insurance coverage, and numbers to call in case of any unexpected events or accidents during your trip.
Make sure to also bring your credit cards and some local currency, as well as a phone charger (you'll likely be using your mobile phone on a daily basis to take photos).
For outdoor activities like hiking and camping, it's essential to pack the right gear. This includes a sleeping bag, a warm jacket, and a waterproof rain jacket, as well as a good quality backpack and a headlamp.
The trails in the South Island are varied and plenty. If you're planning on doing a lot of hiking, it's a good idea to bring a pair of trekking poles, as well as a map and compass, to help you navigate the trails.
How to Pack : 7 Insider Packing Tips
In terms of packing tips, it's always a good idea to pack light and bring only the essentials for the type of trip you will be on. You can always find a laundromat to wash your clothes.
Don't forget things like adaptors, and laptop cables. New Zealand uses Type I plugs. This is the same as in Australia and the Pacific Islands. Type I plugs have three flat pins, with two angled to form an inverted 'v' at the top and one running straight down underneath. The voltage in New Zealand is 230/240 volts (50Hz).
Ask your bank if they provide a World Wide Wallet facility, so that you can take a separate credit card on holiday with you.
Make sure your clothes mostly mix and match. This way you can have some items in a washing bag and still get by for a few days!
Wear your hiking boots in first – don't attempt long walks in new boots. Take the exact same socks you wear with them at home. I love Merrell hiking shoes and boots.
The best sandals have good undercushioning. Check out this post for the best travel shoes and how to choose them.
A rolling suitcase is a great way to transport your items because it's easier on your back, and the best way to pack it is with packing cubes which can help you organize your clothes and gear more efficiently. You might like this post about luggage reviews including some good suitcase sets.
When it comes to personal items for going out in (depending on the time of year) the best things to pack are smart casual comfy clothes, such as; a pair of smart jeans, a smart blouse and jacket for cooler evenings, or for sunny days and warm weather a nice dress that doesn't need ironing, and a cardigan or light jacket to go with it.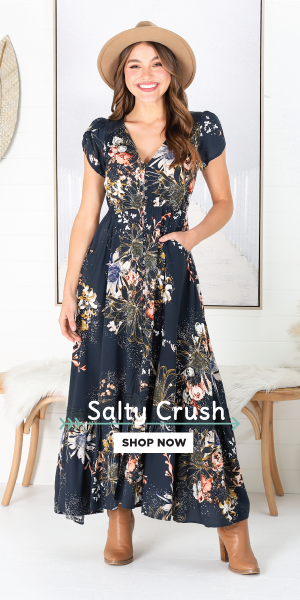 Don't forget to pop in a pair of nice jeans, an iconic long sleeved shirt, and a fleece jacket for cool weather.
Also pack a show pony sweater for cold days when you want to feel bright and warm!
Tank tops make great layering items, as they can be worn alone or layered under sweaters.
A loose pair of harem style pants are always good to include.
Travel Packing List for a New Zealand Road Trip
Key items to include for a New Zealand road trip at any time of year.
Small medical kit – list of essentials might include: pain killer tablets, antihistamine tablets, plasters, bandage, antibacterial cream, cotton swabs, alcohol cleanser pads, antihistamine cream, nail scissores, tweezers, corn pads or blister pads.
Small plastic bottles filled with your essential body wash, hair shampoo and conditioner, and body lotion.
Sun protection cream or spray.
Mosquito repellant (do remember though that you are generally not allowed to take spray cannisters on aeroplanes) We always take a tropical strength repellant with a high level of DEET. (It's yuk, but it works)
Water bottle.
Long sleeved shirts preferably with collars (to protect your neck against the sun – the ozone layer is thin in New Zealand).
T-shirts both short sleeved and long sleeved.
Tank tops (sleeveless Tees) for layering in cold weather or wearing standalone in warm weather.
Active wear – I took 3 pairs of leggings, which I wore nearly every day for sightseeing, bicycling, and all the great walks we did.
Fleecey sweater.
Nice sweater for going out at night.
Comfy blue jeans.
Smart black jeans.
Harem pants or loose leg trousers.
A comfy dress, preferably one that doesn't need ironing.
Wide brimmed sun hat and a good bushwalking hat (with a cord tie for windy weather.)
Waterproof jacket.
Beanie (warm hat)
Swimmers.
Sarong.
Flip flops or crocs.
Sandals.
Sneakers.
Walking shoes or boots.
Underwear
Pyjamas
In conclusion, the key to packing for your New Zealand South Island itinerary is to consider the weather conditions, the type of trip you're planning, and the activities you'll be doing. By bringing the right gear and essential items, you'll be able to make the most of your precious vacation time in the land of the long white cloud and have much fun on your New Zealand holiday.
New Zealand South Island 2 Week Road Trip Itinerary
As many of you know from my Facebook and Instagram posts we recently went on a fabulous 2 week road trip in the south island.
Many of you asked for our daily itinerary.
Here it is!
Day 1. Fly Perth – Christchurch
Day 2. Christchurch Arrive late afternoon/pick-up car; explore City center; dinner at Riverside Market
Day 3. Trans Alpine Train trip to Arthur Pass (return Christchurch); Walk Devils Punchbowl Waterfall & Bridal Veil Falls walks
Day 4. Drive to Lake Tekapo. First up walk in Botanical Gardens Christchurch; then drive to Lake Tekapo (226km). Stops Rakaia Gorge & lunch at Geraldine Farmshop Café.
Day 5. Lake Tekapo to Mt Cook drive (103km); Do the Hooker Valley walk at Mount Cook (3 hours)
Day 6 Mt Cook to Queenstown. First walked the Kea Point Walk at Mount Cook; drive to Queenstown (262km). Stops at Lavender Farm, High Country Salmon, Lindis Pass, Cromwell Heritage Precinct, Kawarau Gorge & Goldfields Mining Center.
Day 7. Queenstown. Cycle Frankton/Kelvin Peninsula trail; Skyline Gondola ride afternoon
Day 8. Queenstown drive to Wanaka (68km via Crown Range Rd). Stops at Cardrona & Bradrona; At Wanaka do the Mount Iron Walk, then scenic cruise on Lake Wanaka to Stephenson's Island.
Day 9. Queenstown. Visit Arrowtown and do the Arrowtown Gorge walk; afternoon scenic cruise on Lake Wakatipu.
Day 10. Queenstown to Te Anau (171km). Visit Kingston & Five Rivers Café and Art Gallery; walk along shore of Lake Te Anau and visit bird sanctuary.
Day 11. Te Anau to Milford Sound (120km) – very scenic drive many lookouts & stops; overnight cruise on Milford Sound (Fiordland Discovery – embark 16h00).
Day 12. Milford Sound – Te Anau drive. First up, morning cruise on Milford Sound( Fiordland Discovery – disembark boat at 9h00); drive Te Anau (120km); Afternoon do scenic cruise Lake Te Anau & visit to Glow Worm Caves.
Day 13. Te Anau to Dunedin. Drive to Dunedin (287km) visit Gore on the way; explore Dunedin historical City center; tours of Olveston Historic Home & Speight's Brewery.
Day 14. Dunedin. Explore Otago Peninsula, Larnach Castle, Royal Albatross Center, Tunnel Beach Walk; Saint Clair Beach (lunch Peninsula Café very good); explore City Street Art; dinner Speight's Ale House.
Day 15. Dunedin to Christchurch (360km) visit Moeraki Boulders & Oamaru Victorian Precinct; Christchurch Tram Tour; Art Gallery.
Day 16. Fly Christchurch to Perth. Morning walk and breakfast at The Boat Shed in Botanical Gardens Christchurch.
Pin this Post
You might also like : How to Pack for a Coach Tour in New Zealand
10 Top Things to Do in the South Island
The South Island of New Zealand is a breathtaking destination. It really does offer a "Wow" at every corner, and offers a wealth of natural beauty and outdoor adventures.
Here are some of the must-see attractions in South Island, New Zealand for which my above packing list would also be suited for.
Some of these places to see are included in my own itinerary, others are suggestions to help you with your own planning.
Milford Sound: This stunning fjord is one of the most famous attractions in New Zealand and offers a range of outdoor activities, from kayaking to cruising.
Doubtful Sound – smaller than Milford, harder to get to, but also a fabulous attraction.
Queenstown: This charming resort town is a hub for adventure activities and daredevil adrenalin pursuits like bungee jumping, skydiving, and jet boating.
Aoraki/Mount Cook National Park: This park is home to New Zealand's highest peak, Mount Cook, and offers a range of outdoor activities, from hiking to skiing.
Fiordland National Park: This park is a UNESCO World Heritage site and is famous for its stunning fiords, including Milford Sound.
Abel Tasman National Park: This coastal park offers stunning beaches and hiking trails, and is a great place to relax and enjoy the beauty of New Zealand's nature.
The Catlins: This remote coastal region is known for its rugged coastline, lush forests, and abundant wildlife. It's home to the world's rarest penguins, most endangered sea lions and smallest dolphins. Find it at the southeastern corner of the South Island between Balclutha and Invercargill on the boundary between the Otago and Southland regions.
Dunedin: This historic city is famous for its Victorian and Edwardian architecture, museums, and wildlife, including the world's only mainland colony of Royal Albatross. It's known for its Scottish and Maori heritage. Many hiking and cycling trails in the Otago Peninsula, which is also home to colonies of albatross, sea lions and rare yellow-eyed penguins.
Kaikoura: This coastal town is famous for its whale-watching opportunities, as well as its dolphins, seals, and birdlife.
Marlborough Sounds: This network of bays and inlets on the north eastern tip of the South Island offers a range of outdoor activities, from boating to fishing, and is home to some of New Zealand's best wineries.
These are just a few of the many highlights of South Island, New Zealand. Regardless of your interests, South Island is sure to offer a once-in-a-lifetime experience.
So … Happy packing! Happy travelling!
Please add any helpful suggestions about what to pack for New Zealand, or where to visit, in the comments section below.
Disclaimer: This post "How to Pack for New Zealand : South Island Itinerary ," contains affiliate links from which I stand to earn a small commission but at no expense to you. Any gifted items are marked with an *.  Lifestyle Fifty Website is a participant in the Amazon Services LLC Associates Program, an affiliate advertising program designed to provide a means for sites to earn advertising fees by advertising and linking to Amazon.com.  Please read my full disclosure here.