In today's post I'm sharing 31 Tips about how to dress to look slimmer than you really are. Over the years, and especially since I created Lifestyle Fifty in 2013, I've gleaned many style tips about how to look thinner in clothes. I've tried thousands of things on in changing rooms! I've bought far too many garments, and over the years I've been lucky to be gifted gorgeous fashion items for editiorial consideration from different fashion brands. I've gleaned advice from wonderful style teachers, and savvy friends who have told me directly when something looks great or terrible!
If you're carrying a bit more weight than you'd like and you want to know more about outfits to make you look thinner, read on!
Wikipedia states that, "In the early 1970s, Vogue proclaimed "There are no rules in the fashion game now," and with the advent of the Hippie Look design aesthetics meant that the runways began to feature a stable of long, tall, thin supermodels like Lauren Hutton, Margaux Hemingway, Beverly Johnson, Gia Carangi, Janice Dickinson, Cheryl Tiegs, Jerry Hall, and Iman. And back then I think we all wanted to emulate at least one of them!
Since then actually being skinny has not always equated to being healthy, and often it really isn't, but wanting to look slimmer than you really are is definitely okay. Especially if you are getting a slimmer look just by changing up the clothes you wear and making different decisions.
I don't pretend to be the oracle and it's up to you whether you think the following 31 style tips about how to dress to look slim and tall will help you look thinner than you really are.
Indeed you may not want to look thinner!
But I often do (although not always!) because I (mostly) feel better if I appear slimmer and trimmer in my clothes. If I wear something that makes me feel and look larger and bigger than I really am, then I don't feel so confident. In the end it's all about confidence. What makes YOU feel great. What makes YOU feel confident. You decide!
Feel free to break the rules! They're not set in stone and some may work for you and some may not. But here's what I've learned and what I (sometimes) stick to!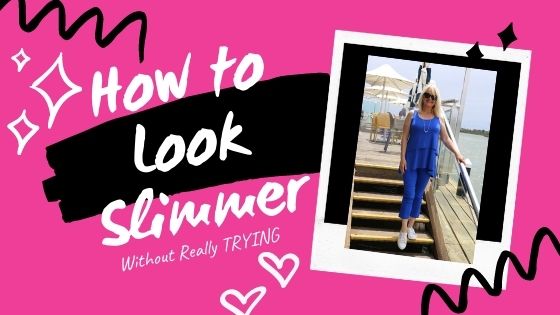 How to dress to look thinner
Stick to high waisted, slimline, straight leg, classical pants/trousers.
Activewear – such as tight black leggings worn with a sporty T can make you appear slimmer.
Buy the best ponte pants you can afford and wear them with an elegant longer length blouse.
Pop on a dark coloured scoop neck vest.
Wear contemporary structured, well tailored jackets or blazers.
Wear V-necklines.
Buy one-colour-block dresses rather than cheap fancy prints.
Dresses that make you look slimmer include those that have a crossover wrap style at the waist. Check out this post about Jersey Dresses.
Don't squeeze yourself into pants/trousers – go up a size to avoid the camel toe look.
Find a fantabulous LBD (little black dress) and add a sparkling piece of costume jewellery to wear with it
Wear a pencil skirt with a slit at the back or the side.
For a slimmed down look stick to chic, well tailored white shirts rather than Boho floaty styles.
A peplum blouse or jacket will nip you in at the waist to give you a leaner outline.
High heels can make you look taller and slimmer. If you don't like stilletos then opt for neat wedge heels instead.
Ruched tops can hide a large belly.
Don't wear elastic or drawstring waist pants or skirts. That goes for harem style pants, tracksuit pants and flowing skirts.
Stay away from clingy, tight and shiny fabrics. They will hug every curve and accentuate your belly or the fleshy bits around your bra straps.
Don't wear your tops tucked into the top of your jeans. Wear longer tops that flow over your belly and hips.
Do you still have jackets with padded shoulders dating back to the 80's? Get rid of them. They give you a bulky shape and shout 'dated' – Think Dallas!
Do wear an A-shape jacket that fits at the shoulders and bust, and then flares down in an A shape to disguise a tummy.
Tailored blazers can make you look slimmer and trimmer.
Well structured trench coats with detail belts that you can tie behind you will make you look longer and leaner.
Make sure you have the right fitting bra that lifts and supports in the correct places. Read How to Fit Your Bra Correctly.
Don't wear jeans so tight that they give you a muffin top! Here's how to hide a muffin top.
Stay away from gypsy style, full-flare skirts with elastic waistbands.
Simple knee length dresses that make you look thinner may have darker panels down the sides.
Fussy prints can make you look bigger. If you love prints then buy gorgeous ones – not cheap chainstore prints.
A scarf worn correctly can add length to your overall look. Find out about different ways to tie a scarf.
Longer length waterfall cardigans will make you look taller than a cardigan that sits on your hips.
Posture is everything! Hold your tummy in, pull your shoulders back and stand up tall!
I hope you've enjoyed this post about how to dress to look thinner and look forward to any tips that you might like to add!
All the best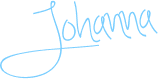 First draft of this © Lifestyle Fifty post written 4.12pm 9th June 2021.
Video – How to Look Slimmer
Pin this Post