Dresses can be an important part of your wardrobe when you're over 50. They provide an opportunity to express your personality and style, but they don't require you to think too hard about what to put with what! The best dresses for women over 50 are those that are suited to your body shape (be it pear shape, apple or hour glass).
And the best dresses not only make you feel great and look great, but they are perfectly suited to different occasions.
The Best Dress Styles for Women Over the Age of 50
Trends may come and go, actual dress styles and types of dresses are fairly dependable.
Dress styles to have hanging in your closet include; a casual dress, an office dress, a semi-formal dress for a special event such as a dinner dance, a formal dress for weddings, a little black dress, an easy wear sundress and perhaps a look-at-me knee length cocktail dress.
I think it's imperative to choose dress styles you love, that are not necessarily high fashion statements but ones which will stand the test of time – why? Because you are likely to want to keep several dress styles in your closet and it's important not to get into the throwaway mentality.
For example here are 9 different dress styles to keep in your wardrobe and wear and wear again.
Don't buy a 100 maxi dresses just because you love them (as I do!) Rather think about dresses for different occasions and what you might need to have hanging ready at hand in your closet for a special occasion.
Many people, including my daughter in law, rent dresses for special occasions which I think is a wonderful idea, but if you don't want to do that, then do have a classic, top level dress that you can wear time and time again and jazz up with various accessories to make it look different each time.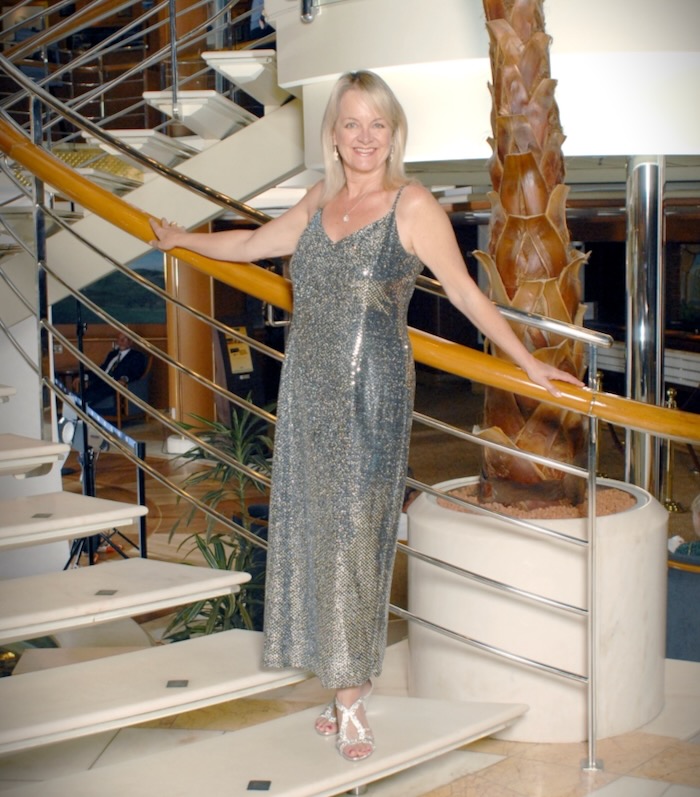 Different Dresses for Different Occasions
There is no one perfect style that incorporates all of the best features of casual, business, and formal wear.
Instead choose a combination of styles based on your personal preference and the specific events you might attend during the year.
In general try and look for flattering structured dresses for more formal events, and comfy floaty midi or maxi dresses for daytime casual. And do have one super tailored gown in your wardrobe.
Casual Dresses
A casual dress might be a loose-fitting dress, with room for movement, that's suitable for both work or leisure.
Casual dresses come in so many different styles, and you may find that you love a particular brand like Salty Crush or you might prefer a certain style of dress such as a loose fitting maxi, or a knee length shift dress.
I have about 6 casual dresses in my wardrobe that are in constant rotation. I wear them summer and winter, layering the look in winter.
You'll find more about casual dresses in this post: Best Country Dresses to wear with boots.
Formal Dresses
A formal dress for a specific event will probably be more tailored, or at least something beautifully crafted and possibly made from silk, chiffon or a floaty material.
There are many formal dress styles that can be flattering for women over 50.
A-line dresses can be very flattering for a woman's figure as they typically have a waistband and flare out from the waist to the hem. This style of dress is also great for hiding any problem areas, such as a tummy or hips that have developed more curves over the years.
Sheath dresses, on the other hand, are another great option for women over 50 if you want to show off your curves. They fit fairly close to the body, which is perfect if you want something more form fitting but still want to wear something with some shape.
Shift dresses are always on trend and suitable for almost every figure.
The Hottest Best Dresses for Women Over 50 – Trends for 2023
The history of fashion, and how trends come and go is always interesting, and according to Vogue the hottest trends for 2023 will return to what's being termed, the foundations of style.
This could see a swing back to the 2000s including punk styles, as well as ultra low waistlines, and super high necklines, with some details reminiscent of the 1920s.
Trending definitions for dresses next year could veer towards corseted ballgowns, and faux fur.
When it comes to color there's a good chance that flaming red, and ultraviolet purple will be in.
According to some of the key fashion trends spotted during Fashion Week, Vogue writer Eloise Salessy went on to say that the Roaring Twenties styles might also make a comeback:
"Art Deco accents, boas and glittering details revived this nostalgic era. The Roaring Twenties were brought back through eveningwear looks at the height of elegance."

Eloise Salessy
The Most Flattering Dresses for Mature Women
'Flattering dresses for mature women' is not a term you'll see advertised often! We are becoming less invisible as a demographic, but we are still not highly catered for!
Sure you'll find lots of images of younger models showing off lovely dresses touted as wonderful for women over 50, but we don't have a lot of role models to look up to.
It's not just fashion that changes as you age, your body shape also changes. However, don't let this put you off wearing dresses.
Most of us over 50 will have developed more curves than we'd like to admit, and we'll begin avoiding dresses that are made from tight fitted fabrics, or perhaps those with very low necklines and high hemlines.
Let's be honest! Our breasts may start to droop, thighs may thicken, and stomachs may grow outwards in all directions!
If your breasts have gotten larger as you age then try to find dresses that don't show too much cleavage (or bra straps). A flattering V neck or a portrait neckline can help create an illusion of having a smaller chest area.
Additionally, because our heating and cooling systems often start to malfunction after menopause do take into consideration what type of fabric you would like for your dress.
Even in hot weather we'll probably be less inclined to wear dresses with tiny shoulder straps, and those which reveal bra straps.
I know you can wear bras with no straps, however, I don't know about you, but these post menopausal days I find that strapless bras just don't hold my girls up as well as I'd like them to.
How to Dress for your Body Type
In this section, we'll look at how to dress for your body type over 50, and what kind of dresses will suit your body type.
So now you are an older woman, what is your body type? Has it changed over the years?
Are you an apple, a pear, hourglass, inverted triangle or rectangle? See this body type guide to find out more.
Dresses that are tight all over will not suit a pear-shaped figure. A-line dresses, wrap dresses and dresses with a fitted waistline at the natural waist and a flared skirt will be better suited for this body type.
Dresses with a fitted bodice and full skirt are perfect for an apple-shaped figure. An empire waist helps bring your waist higher. Off the-shoulder can draw the eye away from your apple curves, and a wrap dress can help create a more defined waistline.
Fit and flare dresses are a good option for an hourglass figure as they draw attention to your waist. The same goes for wrap dresses and figure hugging knits or jersey dresses.
For an inverted triangle body shape think about wearing V necklines and dresses with a skirt that flares out to give volume and balance to your wider shoulders.
If you have a rectangle shaped body then consider keeping the top and bottom well balanced and enhance your waist where you can. You can also try wearing a dress with a higher waistline. Empire line dresses and wrap dresses are great for a rectangle body shape too.
I've written more about how to dress for your body shape in this post: Dressing for your Body Shape
Solid Colors or Prints?
Solid colors or block colors are always a good option for women over 50 because they shout confidence and they are easy to dress up or down as well.
You can make a plain block coloured dress look like another dress entirely with different accessories and overgarments.
Dresses with solid colors can be worn with scarves that have a pretty print, or a jacket or cardigan that has a pattern. They are also easy to dress up or down, so it's easy to add different colored cardigans, jackets, coats, scarves and jewellery without overdoing the look.
Prints on the other hand, have a tendency to make people either look older than they are or too young for their age group.
They also are more difficult to coordinate with outer garments, scarves, jewellery and accessories. Also, they may not be appropriate for certain events like funerals.
Some prints can overwhelm you, others can look cheap. Be very careful when choosing a print dress.
However, a pretty ditsy print on a sundress can be absolutely delightful to wear on a summer's day, and I can't go past a beautiful Paisley print.
The Sweater Dress
A sweater dress is basically a stretchy garment that is made from a sweater material and comes in a few different styles.
You can wear it over leggings and boots, or wear it with sexy tights and shoes.
It's perfect for those who want to wear something warm but not too bulky, and generally it will have a fitted and flattering shape. But these days you are not confined to choosing something that hugs you too tight as there are many styles available.
Different kinds of sweater dresses for varying body shapes
Best Office Dress
A dress suitable for wearing to work in an office is a simple, conservative dress that generally has a skirt that falls just below the knee, or just above the knee.
Obviously there are different dress codes for different office environments, but to be on the safe side a dress that is classy and comfortable, and one you can sit down in without it creasing too much, is always a good choice.
What is a Casual Dress?
A casual dress can be the base of a casual outfit worn to a wide range of occasions, including work, social events and obviously holidays!
It's usually comfortable and informal, without the structure of more formal attire. It's great for journeys; train, road or plane. Make sure that it doesn't crease!
Some people think that a casual dress is more appropriate for warmer weather when sundresses and maxi dresses come to the fore to create a country casual look often with bright colours. Think polka dots on a retro sundress!
Casual dresses for warmer weather will generally have short sleeves, or no sleeves.
You can wear fashion sneakers or ballet flats with sleeveless summer frocks and create your own signature style by adding various accessories.
Best Style of Cocktail Dress
The best style of cocktail dress for women over 50 is one that flatters the shape of your body and makes you feel confident and beautiful.
The key to finding the perfect cocktail dress is to try as many different styles as possible. As mentioned before, not all dresses are created equal and your body deserves a cocktail dress that hugs you in the right places.
You may need to try on lots of dresses before you find the right one. Maintain your patience and a sense of humor at all costs!
The dress itself may have a cocktail theme, such as Gatsby or the The Roaring Twenties or you could choose a dress with a fitted bodice and full skirt which can look a little retro, or something super styled and tailored.
A cocktail dress can be worn as a party dress or out for drinks with friends, but it's most commonly seen at parties where people are standing up, often drinking cocktails, and eating canapes.
Cocktail dresses may be made from light fabrics such as chiffon and silk, so they are easy to wear and comfortable for the wearer, or they might be made from a heavier more fitted material that is tailored and tucked.
They also often have features that make them a little bit sexy or risque such as low necklines, which makes them appropriate for the occasion.
You might also like:
Beautiful Dresses for Cocktail Parties 2023
The Power of a Red Cocktail Dress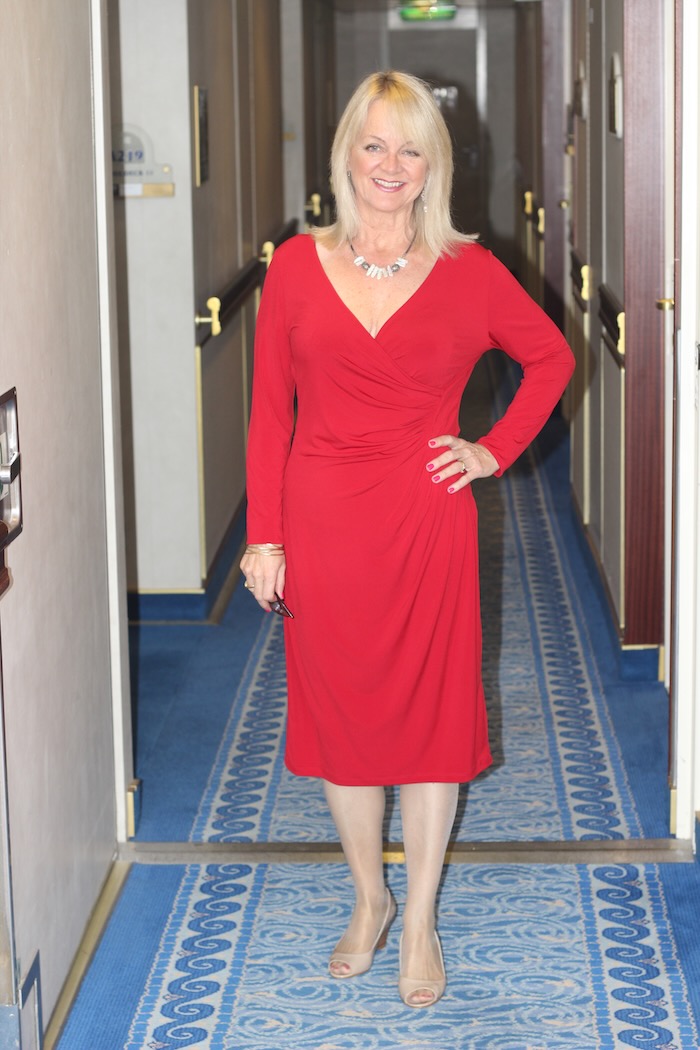 Best Wrap Dress
A wrap dress is a versatile garment with a lot of benefits, and I think it's a fabulous style that you can wear on numerous occasions.
The best wrap dress will nip you in at the waist, possibly come down to the elbows and cover your upper arms, and generally enhance all you best bits and gently conceal the bits of you you'd rather keep more discreet!
I've written more about Wrap Dresses and Jersey Dresses here.
The wrap style dress is a really flattering dress for women over 50.
It's a great option for women who are looking for something that will cover their arms and accentuate their waist.
The best way to wear this dress is with heels or wedges to elongate your legs. You can also wear it with flats if you want to be more comfortable and casual.
What is a Shift Dress?
A shift dress is a dress that is usually made of cotton or linen, and has a straight, loose-fitting, unfitted shape.
It flows down your body in one vertical line.
Shift dresses can be worn to work or casually during the day because they are both comfortable and easy to move in.
They are also a popular choice during summer because they are not ultra fitted, and so let the air move around your body to help keep you cool.
There are many lovely cuts and fabrics you can choose for a shift dress.
Formal Event Dress
Dress codes for formal events are not always black tie, so you need to know what kind of event you're going to.
For most formal events, women should wear dresses and men are expected to wear suits or tuxedos.
A black tie even will require you to wear a long dress or an evening gown.
If it's any kind of formal event, then you generally can't go wrong wearing a beautiful long dress.
A-Line Fit and Flare Dress
Many women over 50 have a hard time finding the perfect dress. The problem is that the dresses we try on are either too tight and we don't feel comfortable in them, or too loose and we feel like a whale!
A dress with an a-line skirt on the other hand, is often the perfect fit for many women.
A-line dresses are also known as fit and flare dresses. They have a fitted waist with a skirt that flares out at the bottom. This design is very flattering and can make any woman look taller and slimmer.
Fit and flare dresses are suitable for many different body types because of how they hug your curves in all the right places without making you feel constricted or uncomfortable.
They also come in various lengths, so there whether you are short or tall there is a dress out there with your name on it!
Fit and flare dresses come in different lengths and styles
Party Dress over 50
When you are over 50, it can be difficult to find the perfect party dress because our definition of party might have changed from when we were younger. We want to look dressed up, without flaunting everything or being provocative.
It's important to consider your body type, your skin color, and the styles that suit you best, especially if you are spending a decent amount of money on a party dress.
Younger women can get away with skimpy or revealing dresses in bright colors, but as we age these types of dresses don't always equate to a great look for older women.
Party dresses for mature women should show off your fashion sense, enhance your figure and generally look fabulous on you.
Some great styles for women over 50 are empire waist dresses, a Little Red Dress, A-line dresses, long dresses in a looser fit, a midi dress, long sleeved dresses with a V-neckline or boat neckline. These styles can help you look chic and stylish while still being comfortable.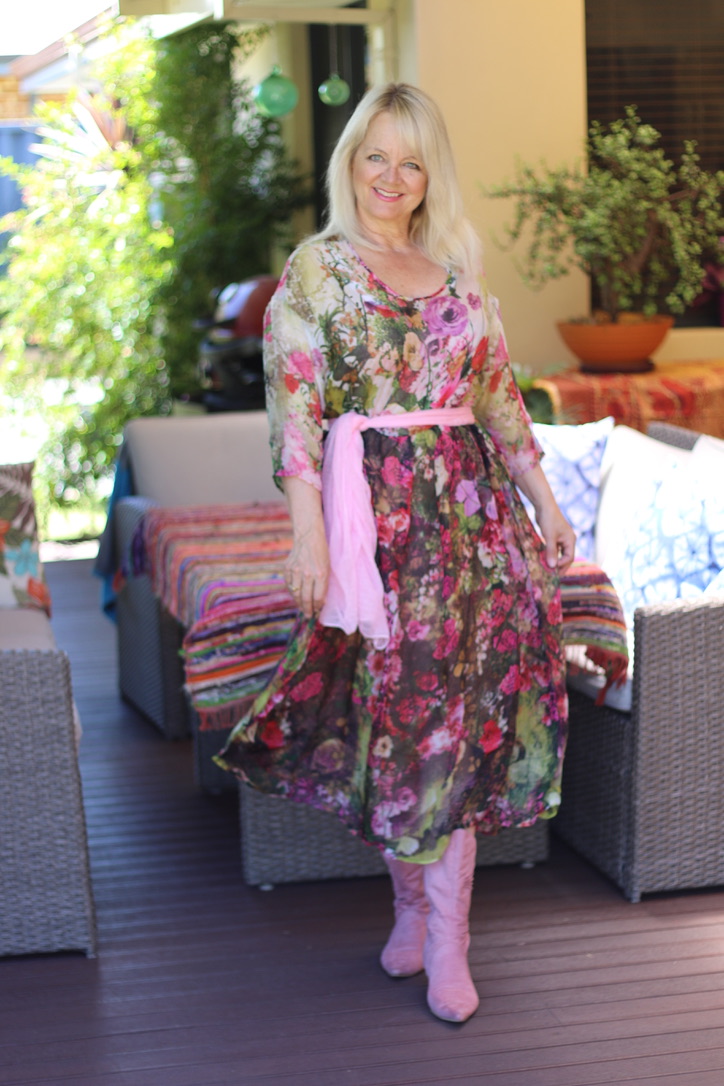 You might also like: 13 Tops Tips for Christmas Party Outfits
Best Formal Dress
I like to have at least one formal dress in my wardrobe at any one time, something suitable for black tie events, formal dinner dance events and anything that requires me to look fancy shmansy.
Jewel colors in different shades are your friends when it comes to formal.
Wear it with high heels (or your perfect shoes).
Important things to remember are fit, length and color.
Does it fit you comfortably – can you sit, dance, move, eat in it!
Is the length right for the shoes you'll be wearing it with, and does the dress color suit your skin tone?
A word about Strapless gowns and sleeveless styles. If you're looking for something that will make you feel glamorous, then strapless gowns are perfect if you are comfortable wearing them!
Team them with a glamorous shawl or glitzy bolero cardi to create a great look.
If you don't like to reveal your upper arms consider wearing a lacy pull on sleeve – like these in this post: Best Sleeves for Under Dresses – Arm Cover-Ups.
Semi-Formal Dress
A semi-formal dress is a type of dress that falls between the formal and casual. It is a chic style, and a more formal type of dress than a casual dress, but not as formal as a full-length gown.
Semi-formal dresses are typically made out of lighter fabrics, such as chiffon or lace. They can be floor length or above the knee in length.
Semi formal dresses are becoming increasingly popular as the lines between casual and formal dress wear become blurred.
They're more appropriate for a dinner party or a night out than casual clothes, but not as fancy as ball gowns.
Maxi Dress – Oh Boho!
A maxi dress is a long dress with an ankle-length hemline. It can be a little bohemian, and you can wear them with so many different outergarments and accessories.
Often maxis are made from light and airy fabrics like chiffon, cotton, or silk. The maxi dress is perfect for summer because being light and flowy if can keep you cool in hot weather, and you won't feel all trussed up!
The long lines of a maxi dress can show off an animal print to good advantage, and neutral colors will always create a classic look.
I can't go past a beautiful paisley print like the lovely boho maxi dress, below, from Cotton Dayz.
However, maxi dresses look great in a floral print especially during the summer months. You can wear a maxi with stylish boots, a pair of heels (or kitten heels if you don't want too much height) and don't forget a statement necklace.
In colder weather just style long boho dresses with a snuggly jumper!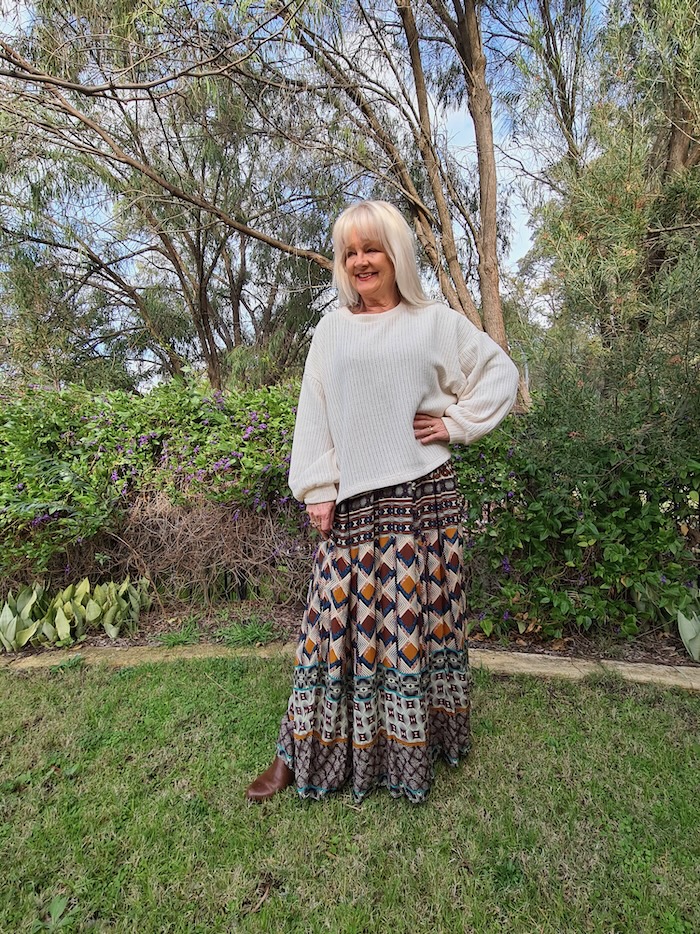 You might also like:
Fashion Tips for Women Over 50
Best Boho Dresses and Affordable Boho Clothes
How to Wear a Maxi Dress if you are Short and Curvy
Dress to Impress Outfits That Will Make You Shine
Classy Casual Outfits for Ladies Over 50 : How to Look Chic and Sleek!
Little Black Dress
There are certain timeless pieces that you will wear again and again, and a little black dress is one of them and should be a staple in every woman's closet.
It should be a simple, classic and versatile piece that can be worn to an event, to work, on a date, or out with friends.
Older women should seek out an easy to wear little black dress in a classic style that will stand the test of time; something smart, well tailored and effortlessly classy.
You might also like: How to wear a Little Black Dress with ankle boots and Essential Little Black Dress
Sundresses over 50
Don't avoid fashion trends now that you're over 50 and that includes the new season sundresses and daydresses.
The best sundresses for women over 50 are not only fashionable, but also comfortable, and should make you feel great.
In fact, many of the dresses that I recommend have a wide variety of features that make them perfect for any woman who is looking to wear a versatile dress in the summertime.
I don't like skimpy sundresses now I'm over 50, but I do like easy to wear, floaty daydresses that are made from beautiful fabrics suitable for wearing in sunny weather.
I also believe in pockets!
Some sundresses include pockets, which are great because they give you somewhere to store your phone and other valuables while you're out and about in public or at the beach.
You can also look for sundresses that have built-in support bras that provide ample coverage and will keep you feeling confident all day long.
Types of Dresses That Should Be Avoided by Women Over 50
Below are some different types of dresses and dress styles you may want to avoid now that you're over the age of 50.
But as always, if you feel confident wearing these styles then I say Go For It!
1. Skin tight dresses
2. Spaghetti straps
3. See-through dresses
4. Short hemlines
5.Dresses with big, loud, crazy designs
Related posts you might also like:
How to Wear a Maxi Dress in Winter : Style Tips
Best Style Dresses to Hide Tummy
How to Wear a Leather Jacket with a Dress
The Ultimate Guide to Fifty Plus Womens Fashion
Disclaimer:This post "Best Dresses for Women Over 50" contains affiliate links from which I stand to earn a small commission but at no expense to you. Any gifted items are marked with an *. Lifestyle Fifty Website is a participant in the Amazon Services LLC Associates Program, an affiliate advertising program designed to provide a means for sites to earn advertising fees by advertising and linking to Amazon.com. Please read my full disclosure here.