If you're looking for the best boho dresses and some affordable bohemian clothes to update your wardrobe, then you've come to the right place.
Fashion trends come and go but this is a fashion style that's loved by people of all ages because Boho fashion and bohemian style is all about embracing free-spiritedness, comfort and individuality.
And contrary to popular belief, bohemian fashion is not just for the young ones, but also for older women.
With its comfortable and loose-fitting designs, and vibrant colors, boho dresses can be both stylish and flattering for women over 40, 50 and 60. So don't be put off by images of young women in boho styles! Do give them a try yourself! I don't think you'll be disappointed.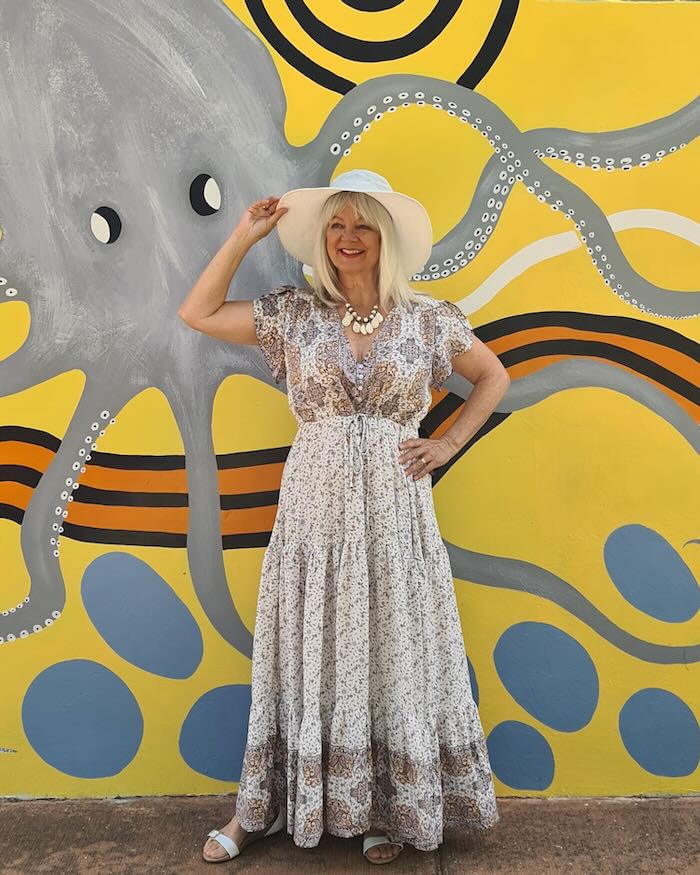 Best Boho Dresses and Bohemian clothes for the Older Woman
In this blog post, I'll take you on a pleasure trip to look at the best boho dresses for older women! We'll dip into how to wear them, where to buy affordable boho clothes, and I'll list some of the best online boho clothing stores that I've found.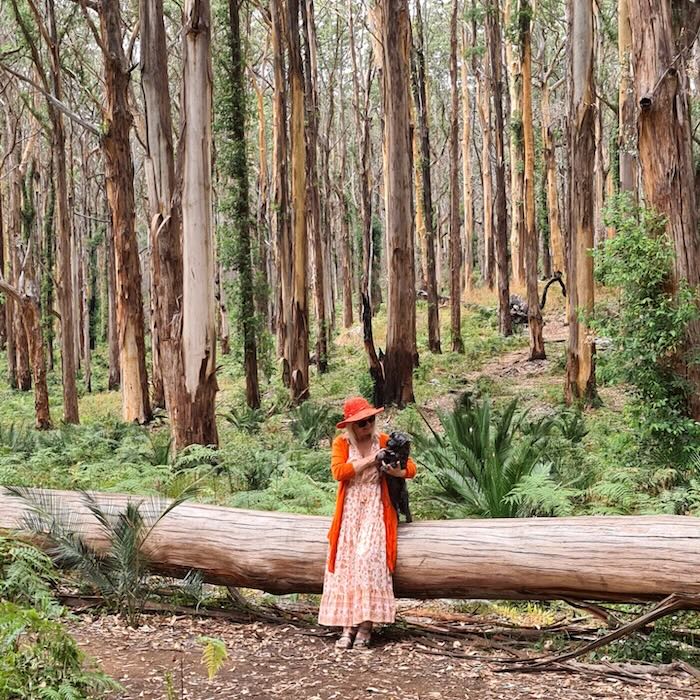 Best Boho Dress Styles for Older Women
There are various boho dress styles that can suit the taste and preferences of older women. Here are some of the best boho dress styles for older women whether you are pear shaped, appled shaped or have an hourglass figure.
Maxi Dresses: Maxi dresses are long, flowing, and comfortable. Perfect as casual dresses for everyday wear or for events and special occasions, they are well suited for older women who are looking for good coverage, elegance, and comfort. They can really elevate your personal style to a true bohemian mama! Furthermore, a maxi dress with a floral pattern or a bold geometric print can definitely add a boho touch to your existing wardrobe.
Kaftans: Kaftans are loose-fitting, flowy, and comfortable. They are a great style for women over 50 who want to stay comfortable and stylish. Kaftans with intricate embroidery or bold prints can add a boho touch to your outfit.
Tiered Dresses: Tiered dresses are flowy and romantic, making them a good choice for older women who want to add a touch of whimsy to their wardrobe. Tiered dresses with lace details or embroidery can add a boho vibe to your outfit.
Tunic Dresses: Tunic dresses are loose-fitting and comfortable. They are great for women over 50 who want to stay comfortable while looking stylish. Tunic dresses with bold prints or embroidery can add a boho touch to your outfit.
Embroidered Dresses: Embroidered dresses offer a unique and bohemian look that is well suited for women over 50 looking for something a little more quirky. Look for dresses with intricate embroidery designs, in natural fabrics like cotton or linen, and in prints like floral, paisley, or ethnic patterns.
Wrap Dresses: Wrap dresses are versatile and flattering, and super for special occasions. They are perfect for older women who want to accentuate their curves while staying comfortable. A wrap dress with a floral print or a bold pattern can definitely add a boho touch to your outfit, especially when teamed with some lovely boho accessories.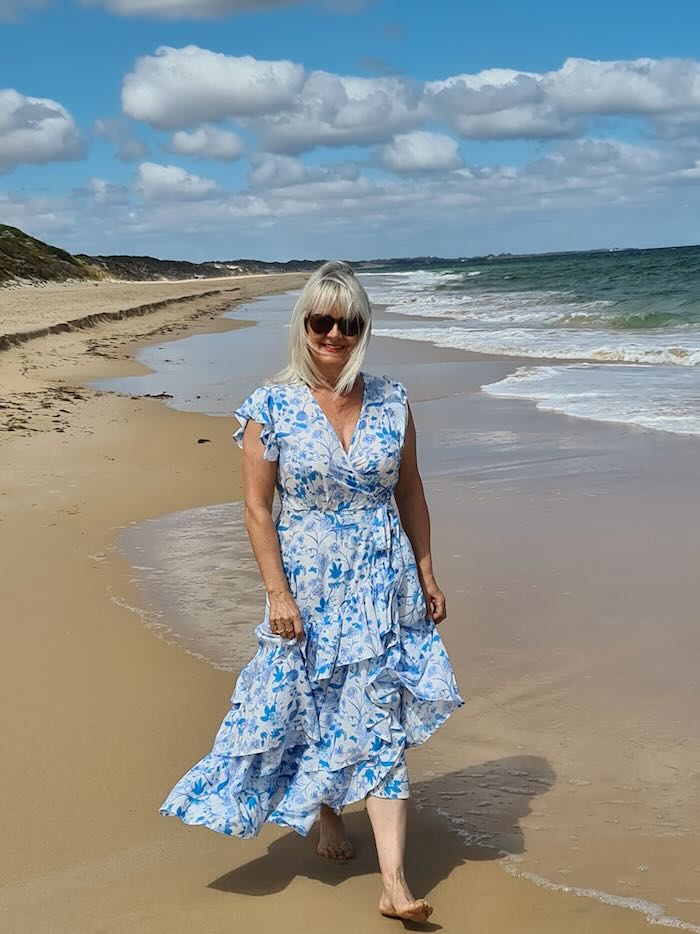 Below is some new style perfection from Salty Crush! This is a stunning bohemian midi dress that will have you feeling like the ultimate boho babe! I think this dress is suitable for so many body shapes – and perfect for everyday wear.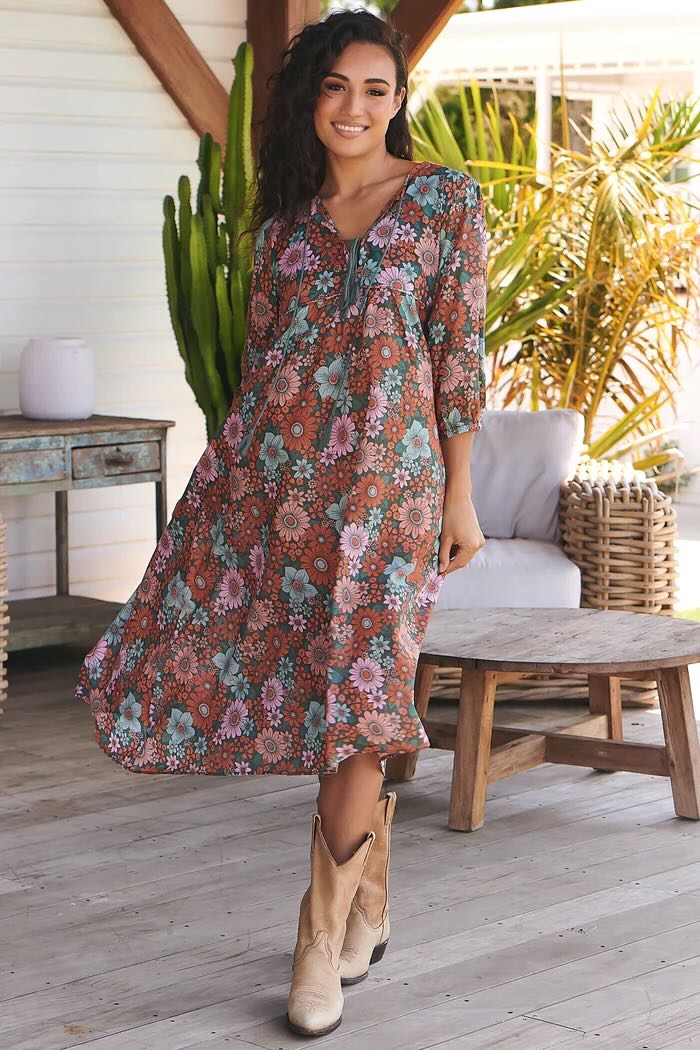 Style Tip: Pair with a cute cropped jacket or chunky knit and sandals for the perfect boho chic look. Or dress it up with a pair of neutral heels and statement jewellery for a night out with the girls.

PRODUCT DETAILS:
Relaxed/Oversized Fit
V neckline
Ties at Neckline – wear open or done up
3/4 – Long Sleeve with Elasticated Cuffs
100% Cotton
MODEL WEARS: Size XS
Fit advice: You can size down in this style 1-2 sizes if you prefer a more fitted look. This fit advice is at the buyers discretion.
How to Wear Bohemian Dresses
Boho dresses are versatile and easy to wear. Here are some tips on how to wear bohemian dresses:
Accessorize: Boho dresses look great with accessories like necklaces, bracelets, and earrings. Choose accessories with natural materials like wood, stone, or feathers to add a boho touch to your outfit.
Layer: Layering is an essential element of boho fashion. Layer your boho dress with a denim jacket or a cardigan to add depth to your outfit.
Add a Belt: A belt can add definition to your waistline and make your boho dress look more individual for different occasions.
Choose the Right Shoes: Boho dresses look great with sandals, espadrilles, or ankle boots. Choose shoes that are comfortable and add a touch of boho to your outfit.
Keep it Simple: Boho fashion is all about simplicity and naturalness. Keep your makeup and hair natural and simple to complete the boho look.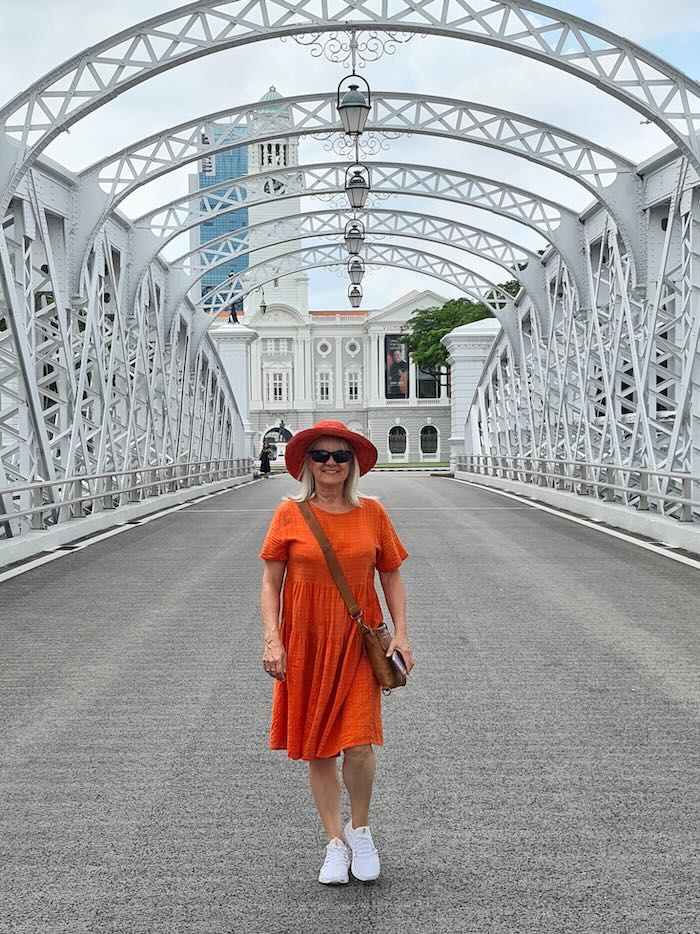 Where to Buy Affordable Boho Clothes
Boho fashion can be expensive, but there are many places where you can buy affordable boho clothes.
I'm going to list some of the best boho clothing brands that I know of, and really welcome any other suggestions you might offer to help others in the comments section.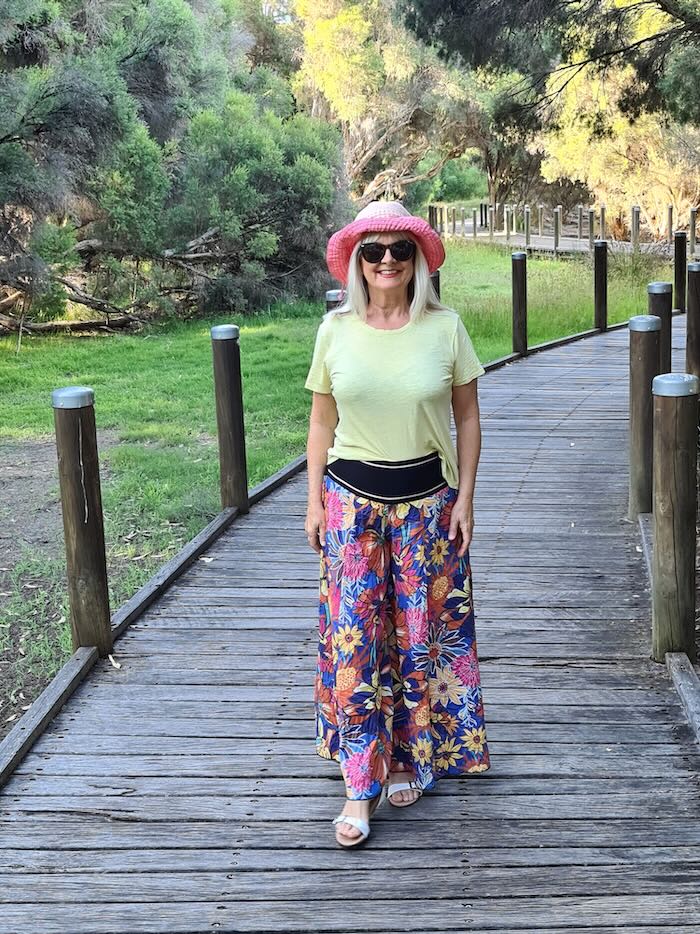 Boho Dresses Online
You'll find a number of different boho style brands online, and here are a few of the best places to shop for bohemian clothes:
Two of my favorite Boho brands are Salty Crush and Adrift, both of which are great brands offering bohemian style dresses.
Salty Crush offeres free shipping for orders over $100 in USA, Au and NZ. Use my affiliate code LIFESTYLEFIFTY10 for your discount at checkout (time permitting)
An Australian brand called Birds Nest is also known for its boho outfits, and cute boho dresses – it features free spirited bohemian fashion suitable for everyday wear under the side label Boho Bird which caters to the carefree hippie ethos of the brand.
And here are some more fabulous online stores offering boho style clothes:
Cleobella
Mister Zimi.
Free People
Spell and the Gypsy Collective.
Christy Dawn
Anthropologie
Birkenstock for shoes
Nordstrom – Look at Free People
Here are some of the best 'mega' stores online to buy affordable boho clothes:
H&M: H&M offers a wide range of boho dresses at affordable prices. Their dresses are trendy, stylish, and perfect for older women who want to stay fashionable.
ASOS: ASOS offers a wide range of boho dresses at affordable prices. They have a vast collection of dresses in different styles, patterns, and colors. Check out the Free People styles.
Amazon: Amazon offers a vast collection of boho dresses from various sellers at affordable prices.
Keep checking you favorite online stores for new arrivals and best sellers, and you'll soon find Boho styles to suit you.
What is a Bohemian look?
Of course everyone has their own style ideas when it comes to creating an individual bohemian look.
However this style of dress is also known as "boho" or "boho-chic," and essentially it's a fashion style that draws inspiration from the unconventional lifestyle associated with bohemian culture. Think free spirits and hippies and 1960s flower power!
The style typically features loose, flowing clothing in natural fabrics like cotton and linen, often with ethnic or vintage-inspired patterns and prints.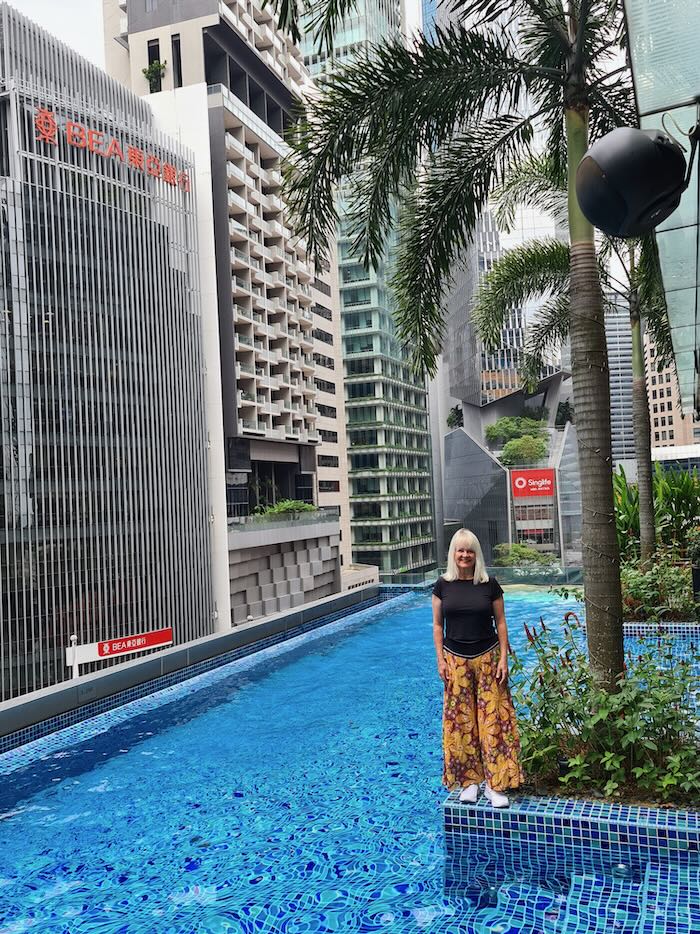 Accessories also play a significant role in achieving the bohemian look, with items such as wide-brimmed hats and floppy hats, oversized sunglasses, fringed bags, and stacked jewelry being popular choices.
Footwear can range from summery sandals to a pair of boots with an emphasis on comfort and practicality. Cowboy boots are also a firm favorite amongst Boho fashionistas.
Overall, the bohemian look is characterized by a relaxed and effortless vibe, with an emphasis on individuality and self-expression.
It often incorporates elements of different cultural traditions and eras, resulting in a unique and eclectic aesthetic.
What are Boho Prints?
There are many different prints and patterns associated with the boho fashion style, but here are some of the most typical ones:
Floral prints: A perfect example of Boho fashion often incorporates floral patterns and prints featuring large, colorful flowers, either in a realistic or abstract style.
Paisley prints: Paisley is a teardrop-shaped motif that originated in Persia and is often associated with bohemian fashion. It can be found in a range of colors and sizes.
Ethnic prints: These are prints inspired by traditional patterns and designs from different cultures around the world, such as African, Native American, or Indian.
Tie-dye prints: Tie-dye is a popular boho print that involves twisting and tying fabric before dyeing it to create a unique, colorful pattern.
Geometric prints: These prints feature repetitive shapes, such as triangles, squares, or diamonds, arranged in a pattern.
Animal prints: Prints inspired by the patterns and textures of animal skin, such as leopard or snakeskin, are also popular in boho fashion.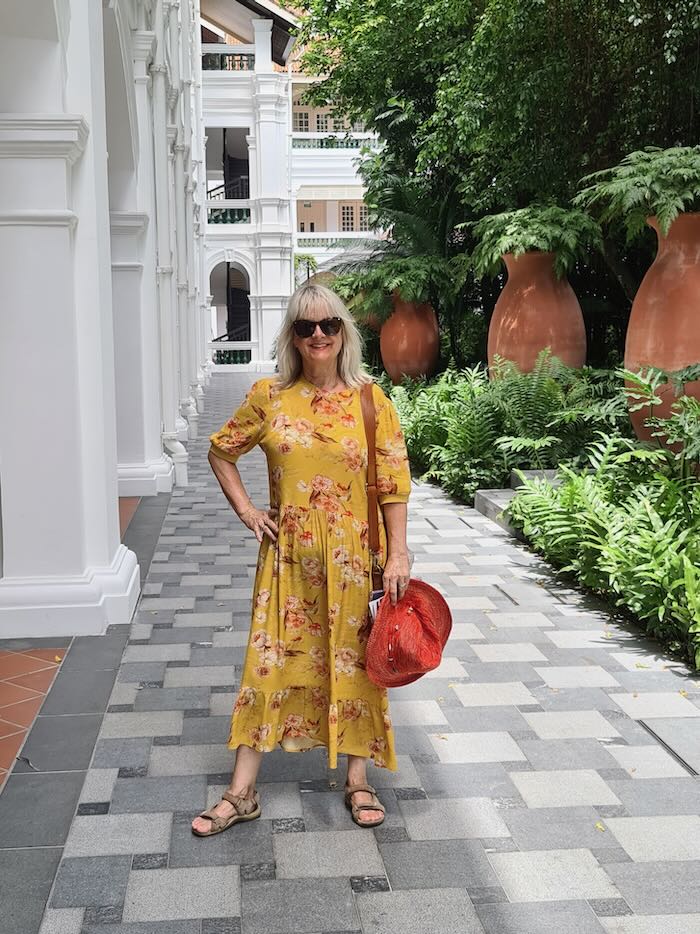 Fashion Icons known for their bohemian style of dressing
There are several fashion icons who are known for their bohemian style, including:
Stevie Nicks: The singer and songwriter is known for her flowing dresses, layered necklaces, and signature platform boots.
Sienna Miller: The actress and model is known for her effortless boho-chic style, often incorporating vintage pieces, floral prints, and statement accessories.
Kate Moss: The supermodel is known for her eclectic mix of boho and rock-inspired fashion, often incorporating leather jackets, fringe, and skinny jeans.
Vanessa Hudgens: The actress and singer is known for her modern take on bohemian fashion, often incorporating crop tops, maxi skirts, and boho accessories.
Mary-Kate and Ashley Olsen: The fashion designers and former child stars are known for their signature oversized, layered bohemian style, often incorporating vintage pieces and luxurious fabrics.
Florence Welch: The singer and songwriter is known for her ethereal and whimsical bohemian style, often incorporating flowing dresses, floral prints, and statement jewelry.
What are some examples of Funky Clothes for Over 50
"Funky" clothing is a term that can be interpreted in many different ways, but generally refers to clothing that is unconventional, edgy, and playful – hence Boho or Bohemian can also be classed as funky.
You can combine different clothing items from your existing wardrobe to make up a fabulous outfit, and keep ahead of the latest trends.
Here are some examples of funky, boho clothes for women over 50.
Statement Jackets: A bold and colorful jacket can be a great way to add a funky touch to any outfit. Look for jackets with unique details like fringe, embroidery, or patches.
Wide-Leg Pants: Wide-leg pants are comfortable and stylish, and can add a funky touch to any outfit. Look for pants with bold prints or bright colors, or try pairing them with a statement top or jacket.
Floral dresses with big bright bold designs – The term for a large floral print design on dresses is generally referred to as a "floral print" or "large floral print." However, some specific types of floral prints may have their own names, such as "tropical floral" (for prints with large, exotic flowers), or "English garden floral" (for prints with delicate, pastel-colored flowers).
Graphic T-Shirts: Graphic t-shirts with bold designs or slogans can add a playful and funky touch to any outfit. Look for shirts with designs that reflect your personal style or interests.
Sneakers: Funky sneakers with bold colors or unique designs can be a fun and unexpected addition to any outfit. Look for sneakers with bright colors or metallic finishes, or try pairing them with a more classic outfit for a playful touch.
Accessories: Accessories can be a great way to add a funky touch to any outfit. Look for bold and colorful jewelry, statement sunglasses, or a funky hat or scarf to add a playful and edgy touch to your look.
I hope you've enjoyed this post about some of the best boho dresses online, and bohemian clothing for women over 50, and welcome any suggestions or comments in the reply section below.
Related Posts You Might Like
7 Boho Chic Outfits to Ignite Your Inner Free Spirit
How to Wear a Maxi Dress in Winter : Style Tips
Fashion Tips for Women Over 50
How to Style Boho Chic Summer Outfits and Look Amazing!
What Shall I wear today? Oh Boho!
Boho Chic for the Weekend Hippy in You
The Best 57 Summer Dresses for Women Over 50
How to style clothes you already have and look brand new!
Sensational Casual Clothes for Women Over 50 Years Old
The Best Casual Wear for Women Over 50
Dress to Impress Outfits That Will Make You Shine
PIN THIS POST
Disclaimer: This post "Best Boho Dresses," contains affiliate links from which I stand to earn a small commission but at no expense to you. Any gifted items are marked with an *.  Lifestyle Fifty Website is a participant in the Amazon Services LLC Associates Program, an affiliate advertising program designed to provide a means for sites to earn advertising fees by advertising and linking to Amazon.com.  Please read my full disclosure and conditions here.